WWE Raw, popularly known as Monday Night RAW, will air live on August 14, 2023, from Life Centre in Winnipeg, Manitoba, Canada. The last edition of RAW has successfully stirred the matches for the upcoming segment. Let us have a RAW Recap by watching WWE RAW Results, Highlights, and Grades.
WWE RAW Results and Highlights: Match Card
| | | |
| --- | --- | --- |
| Matches | Winners | Grades |
| Sami Zayn vs. JD McDonagh | Sami Zayn | B |
| Chad Gable vs. Giovanni Vinci | Chad Gable | B+ |
| Gunther vs. Otis | Gunther | B- |
| Drew McIntyre & Matt Riddle vs. Viking Raiders | Drew McIntyre & Matt Riddle | C |
| Rhea Ripley vs. Indi Hartwell | Rhea Ripley | C |
| Becky Lynch vs. Trish Stratus | No Result | __ |
| Cody Rhodes vs. Finn Bálor | Cody Rhodes | A |
Judgment Day entered the ring to begin the show after the announcers welcomed the WWE universe to the RAW edition and listed a few of the matches we will see. Finn Balor, however, did not appear with the group. When Damien Priest asked where Balor was, JD McDonagh instead appeared.
Rhea Ripley told him they wouldn't obey commands from anyone who wasn't on Judgment Day when he sought to deliver a message from Finn to them. Sami Zayn emerged and began shoving McDonagh in the hallway. Despite Judgment Day's lack of assistance, McDonagh was able to gain the upper hand by attacking Zayn's hurt elbow.
WWE RAW Results and Highlights: Sami Zayn vs. JD McDonagh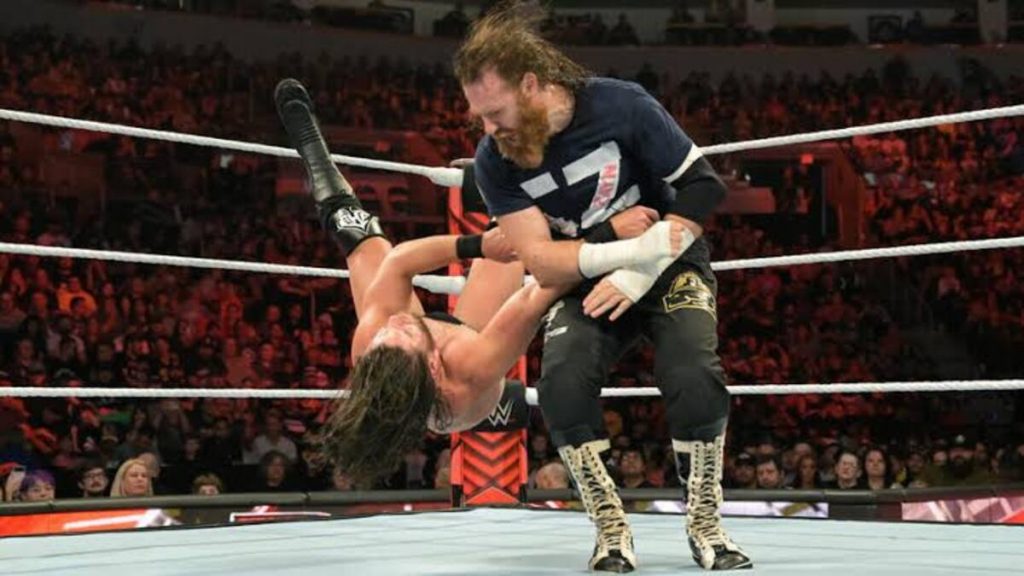 The match started after we came back from a break. Zayn immediately pursued the aggressor, although he was still heavily relying on his elbow. The Irish Ace kept coming up with methods to assault Zayn's arm while the former champion was doing a superb job of disguising his ailment.
They had more than enough time to complete their intended plot because this match was given two segments. Both males had good looks, and they engaged in a violent altercation to start the program. As a distraction, Balor feigned to attack Zayn, but Zayn kicked out of the roll-up. Balor was knocked off the apron by Zayn before being attacked with the Helluva Kick.
Victor – Sami Zayn
Grades – B
Backstage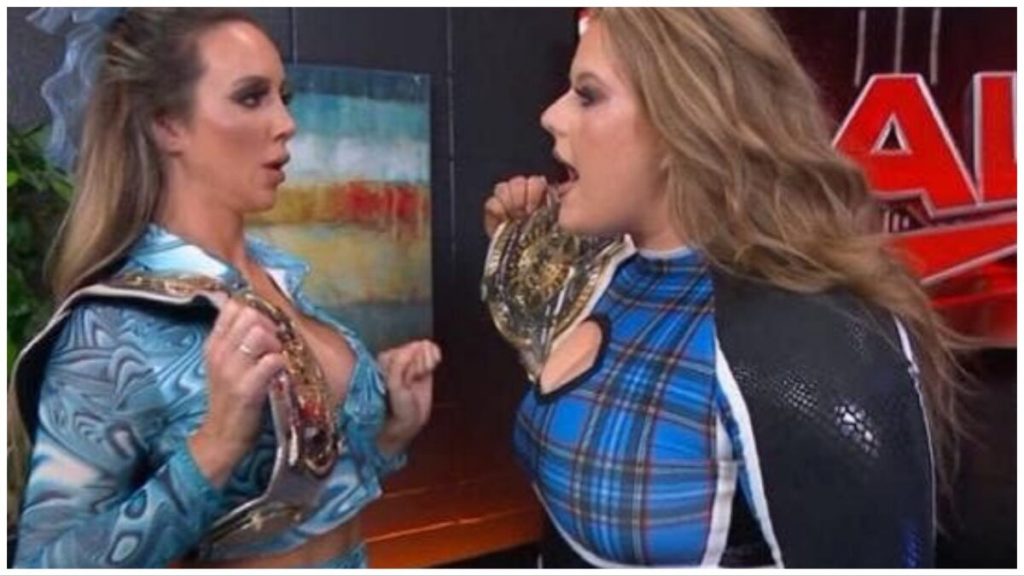 Adam Pearce is approached by Chelsea Green over the future of the tag team titles. Piper Niven interrupts her to say that she will join Green's tag team to defend the titles.
Byron Saxton interviews Cody Rhodes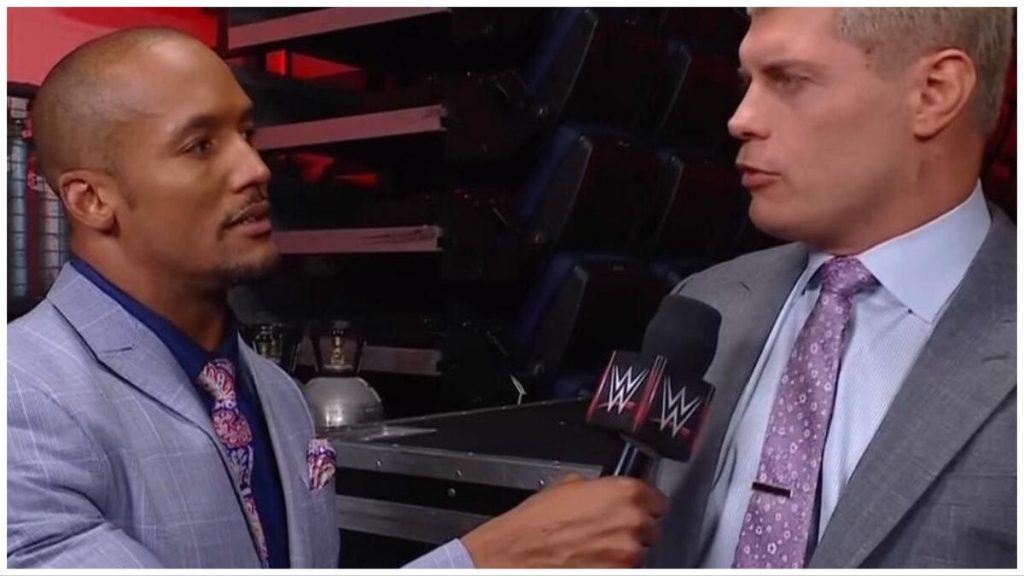 For this job, according to Rhodes, you need to be a loose cannon, and he has some admiration for Finn Balor. In Ireland, Japan, and now with Judgment Day, he has served as a leader. However, Damian Priest and Rhea Ripley are also actual leaders and stars in that group, while Dominik Mysterio is, um, submissive. but he's still a champion! He's eager to wrestle in Winnipeg again since it's been a while.
WWE RAW Results and Highlights: Chad Gable vs. Giovanni Vinci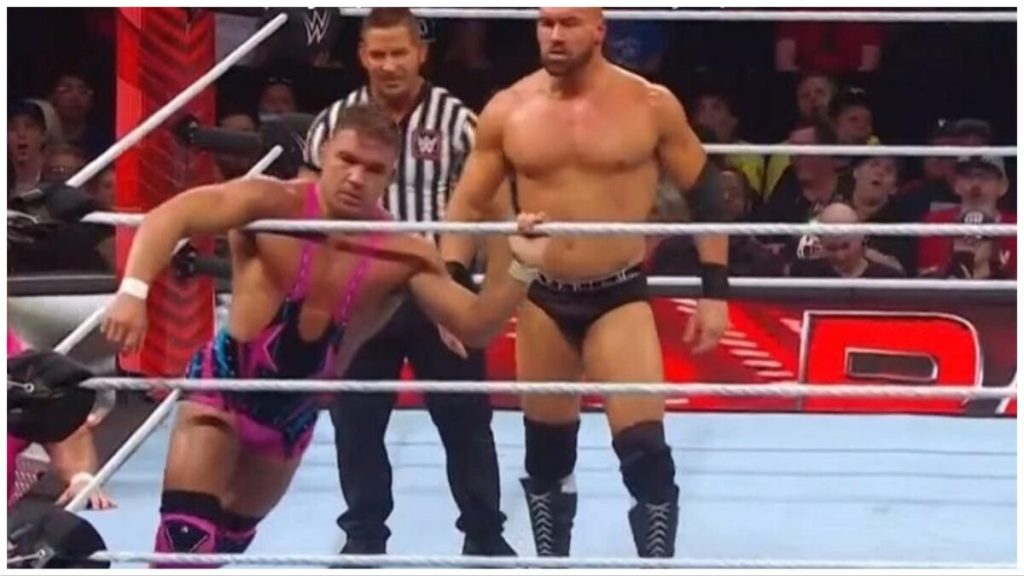 Gunther appeared alongside Ludwig Kaiser, Giovanni Vinci, and others to discuss how he was only 25 days away from setting the record for the longest IC title reign. For the IC title match between Chad Gable and Gunther, Alpha Academy showed up to sling insults. Before we got the bout, Kaiser and Maxxine Dupri engaged in a lengthy argument that concluded with her smacking him across the face.
Vinci exploited his minor size advantage to quickly seize control over Gable. Master Gable easily defeated him by using his superior grappling skills to counter. Despite having little time in the ring together, these two extremely talented wrestlers and athletes had no issue collaborating. This was their first singles combat; prior to this, their fights had typically been six-man matches at home events.
Gable won with a rolling German suplex following a fantastic technical exchange. After the contest, Gunther immediately challenged Otis to a match so he could exact retribution.
Victor – Chad Gable
Grades – B+
Gunther vs. Otis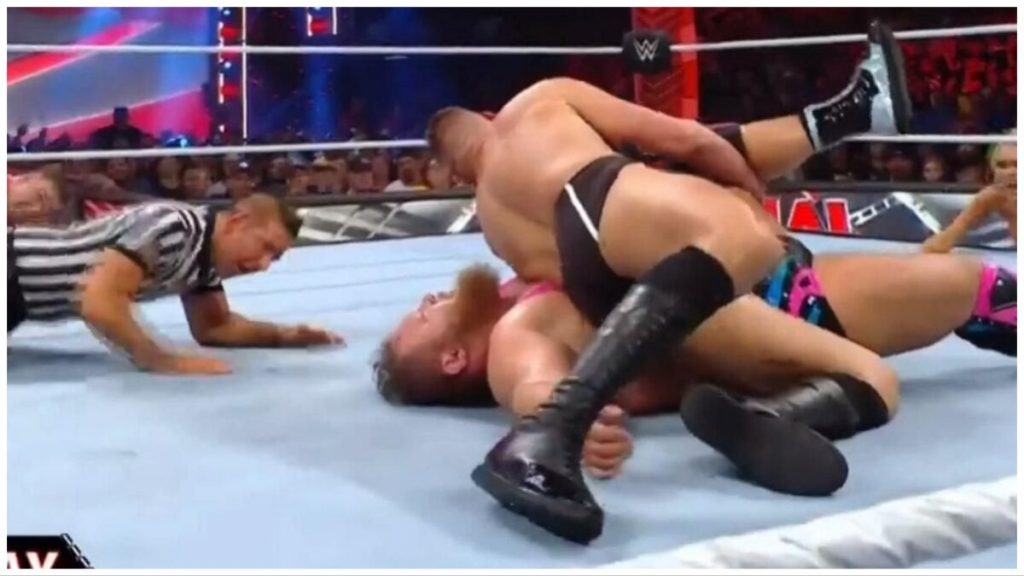 Before he and The Ring General locked up, Otis used some of his dance moves to get the crowd to applaud. They began exchanging gunfire as they struggled for control. It was an extremely fascinating confrontation as two powerhouses attempted to hit one other as hard as they could.
Otis continued to perform some of his comedic material, but he was also portrayed as a threat, even to someone as successful as Gunther, and was regarded seriously as a rival. Gunther won, as was to be anticipated, but what impressed me was that he did it by powerbombing Otis. After the match, Gable gave him a Geman suplex to throw him outside the ring.
Victor – Gunther
Grades – B-
Backstage
Rhea Ripley punctuates Finn Balor and Damian Priest's argument to point out that although they are the most powerful faction in WWE, no one is terrified of them. When JD McDonagh arrives, Finn assures him that they can chat later and that tonight is all about Judgment Day and their opportunity to prove their strength to the world.
Interview of Drew McIntyre but before he can succeed in the conversation, Matt Riddle arrives to rattle on at Drew McIntyre about starting a new tag team. Drew McIntyre clarified he'll consider it.
WWE RAW Results and Highlights: Drew McIntyre & Matt Riddle vs. Viking Raiders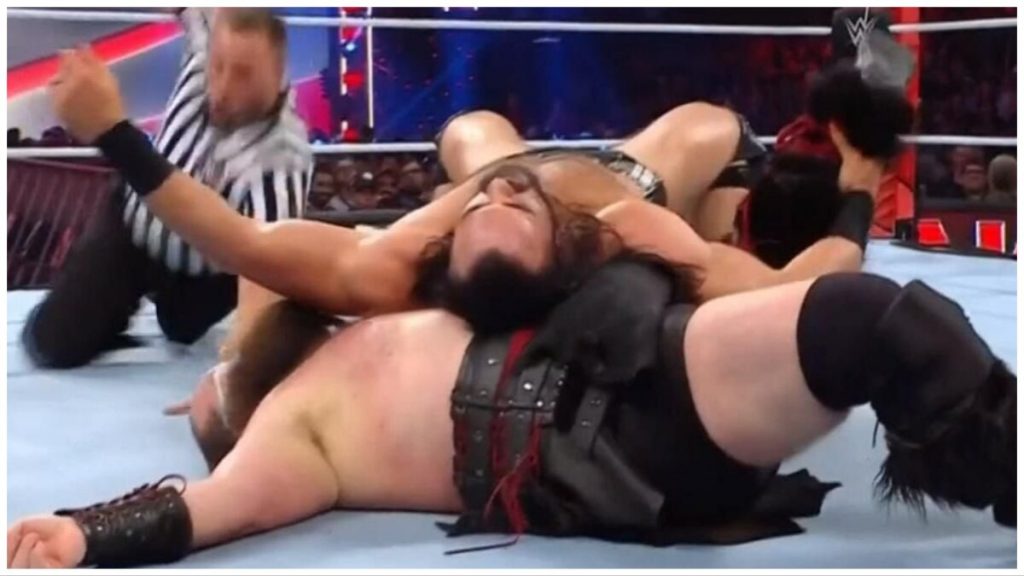 Early Viking control resulted in Riddle being worked over, knocked to the ground, and our break is called. After the break, Ivar is elbowing Riddle, and soon McIntyre gets a hot tag! kip-up, front kick, big Scot pumped up, throwing Vikings around, neckbreakers, Future Shock blocked with a ram toward the corner!
Michinoku Driver, big elbow, Ivar kicks out! the time till the Claymore, Erik kicks him in the face, tag Riddle! He is caught by Erik, Ivar pops him up, and the Hart Attack succeeds—Yet not! Erik stops Riddle with an elbow as he is about to dive off the apron. Claymore, let Drew off the ropes.
Victor – Drew McIntyre & Matt Riddle
Grades – C
WWE RAW Results and Highlights: Rhea Ripley vs. Indi Hartwell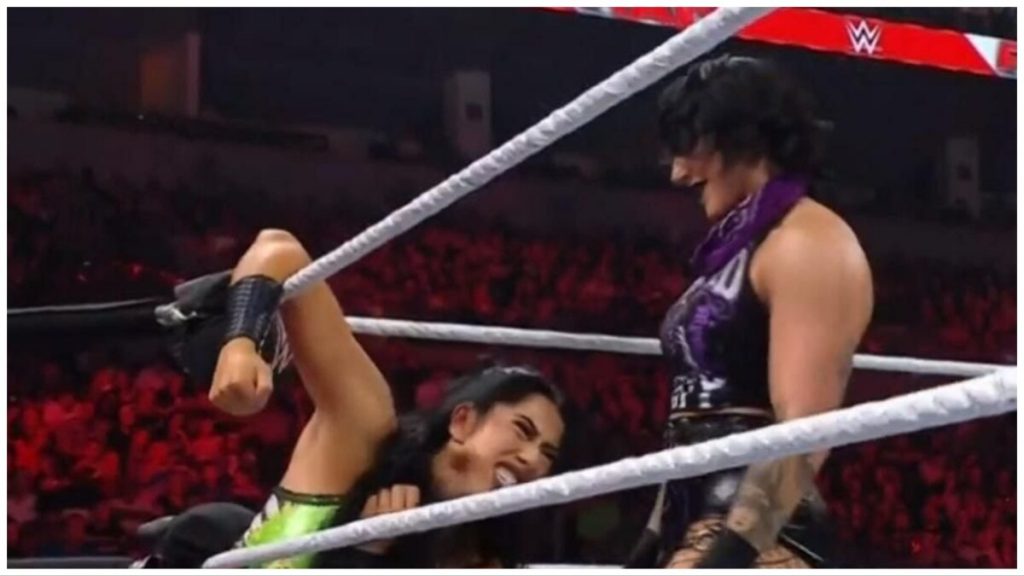 Indi Hartwell is attacked by The Eradicator, who throws her around the ring after charging her. The women's champion shows off her might by slamming the opponent into the turnbuckle and then hitting her with a series of chops. As she drives Ripley into the post, Hartwell flips the situation.
The two tumble off the ring, and Ripley crashes Indi Hartwell into the ring post from behind. Candice LeRae is made fun of by the champion while she rolls Hartwell back into the ring. Later, The Eradicator strikes LeRae.
The Nightmare is rolled up by Indi Hartwell for a pin, but she kicks out. After standing up, Ripley gives Indi Hartwell a headbutt for the victory before unleashing the riptide. Running into the ring, Candice LeRae strikes Rhea Ripley. She joins forces with Indi Hartwell, and the two briefly attack the women's champion before fleeing.
Victor – Rhea Ripley
Grades – C
Seth Rollins interviews Shinsuke Nakamura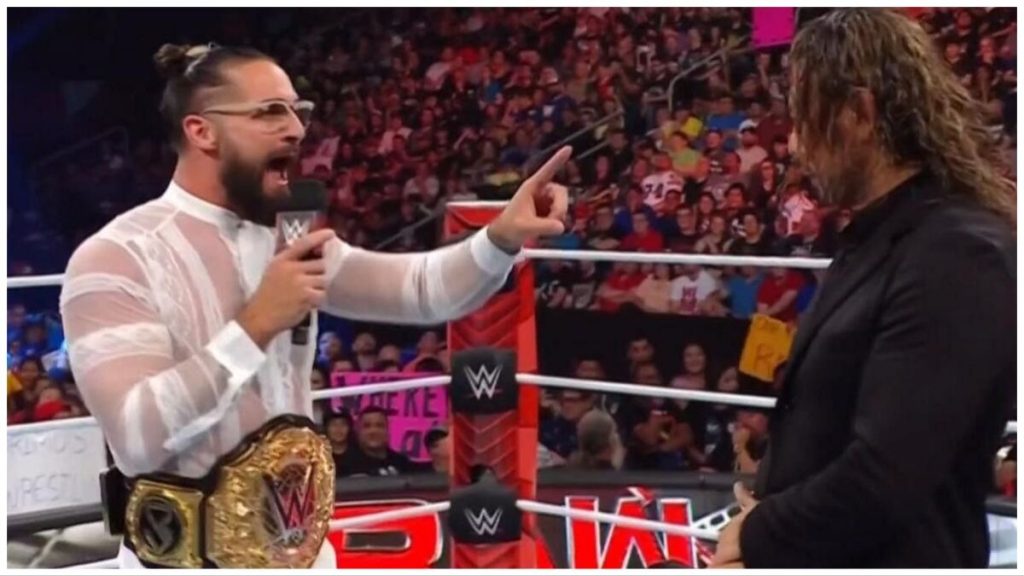 The question-answer segment began with Michael Cole raising the Question why did you attack Seth Rollins in the last main event Of Raw. According to Shinsuke Nakamura, he desires a chance at the World Heavyweight Championship. The Visionary exits, claiming to be a combat champion who had a great deal of respect for Nakamura. He stated that all Shinsuke had to do was request a chance to play for the title.
Enters the Visionary
Rollins says you are on and issues a challenge the World Heavyweight Championship, against Nakamura. The Visionary extends a handshake to Nakamura, who accepts and hears something terrifying from the champion in his ear. As soon as he turns around, Nakamura shoots him with the kinshasa.
Also read: Analyzing Possible Reasons Behind Shinsuke Nakamura Betraying Seth Rollins and Exploring Possible Outcomes After It!!
Byron Saxton interviews The Miz
The Miz asserts that he verbally defeated LA Knight, while Saxton disputes this. If he supports the LA Knights, Miz asks. He will defeat a stronger and more powerful opponent than LA Knight has ever encountered in his entire career on Monday Night Raw the following week. Miz may even appear on SmackDown, or he may not. Saxton is questioned by Miz on what it will be. Saxton exclaims, "Awesome," with enthusiasm. Miz responds, "Yeah," and then leaves.
WWE RAW Results and Highlights: Becky Lynch vs. Trish Stratus
Lynch slams Stratus with a baseball slide to the back before she has a chance to retreat from the ring to recover. Lynch exits the platform with a diving clothesline that seems fairly flimsy. Becky manages to bring her into the ring, but Stratus leaves it immediately. Lynch pursues Stratus after she flees. Lynch is taken down by a clothesline when Stratus applies the brakes.
At the ring, Stratus knocks her out, but Lynch fights back. Lynch manages to sidestep a shoulder and gets her into the ring. The referee interrupts play when Lynch kicks the mask off her face to put it back on. Stratus assaults Lynch after she takes a seat on the top rope. Lynch resists Stratus's attack on Stratusphere. Stratus retaliates and hits Stratusphere for a two-count.
Lynch is ejected from the ring by Stratus. At the ringside, Lynch kicks her. Lynch is immediately sent into the ring steps and placed there by Stratus. Lynch blocks Stratus' attempt to blindside her when she removes his mask. She is defeated by Stratus, who then knocks her off the second rope.
Lynch delivered two clotheslines, then a flying calf kick. Lynch kicks her with a springboard after clotheslining her in the corner. She is placed on the apron by Lynch, who then drags her in between the ropes and hits a dreadfully weak-looking diving leg drop for a two-count.
With a last-ditch roll-up for a two-count, Stratus responds. For a second two-count, Stratus fires a spear in slow motion. Stratus gives the death signal, but Lynch fights on. Lynch responds to Stratus' swift regaining of control with a strike and attempts a tornado DDT. She is placed back on the top rope by Lynch. Becky strikes with a hook to the head and a superplex for a close call.
Stark attacks Lynch
Lynch pulls Stratus back when she attempts to scale the barrier at ringside. Lynch sends Stratus past the barrier without delay. They start fighting in the crowd. The referee removes them.
The outcome of the contest is unimportant to Stratus and Lynch. They keep fighting as they ascend the stairs. They clash as they enter the concourse and enter a shop. Stratus mocks a Seth "Freakin" Rollins shirt before throwing stuff toward Lynch. Lynch's husband is Rollins. Lynch tries to lift Stratus up onto the counter, but a man in a hood drags her back down. It is made clear that it's Zoey Stark. Lynch struggles, but Stratus kills her with a Chick Kick. Standing tall are Stratus and Stark.
Backstage
Drew McIntyre and Matt Riddle will compete against Xavier Woods and Kofi Kingston of The New Day on Raw the following week. Additionally, "The Ring General" Gunther will face Chad Gable to defend his WWE Intercontinental Championship.
WWE RAW Results and Highlights: Main Event "The American Nightmare" Cody Rhodes vs. Finn Bálor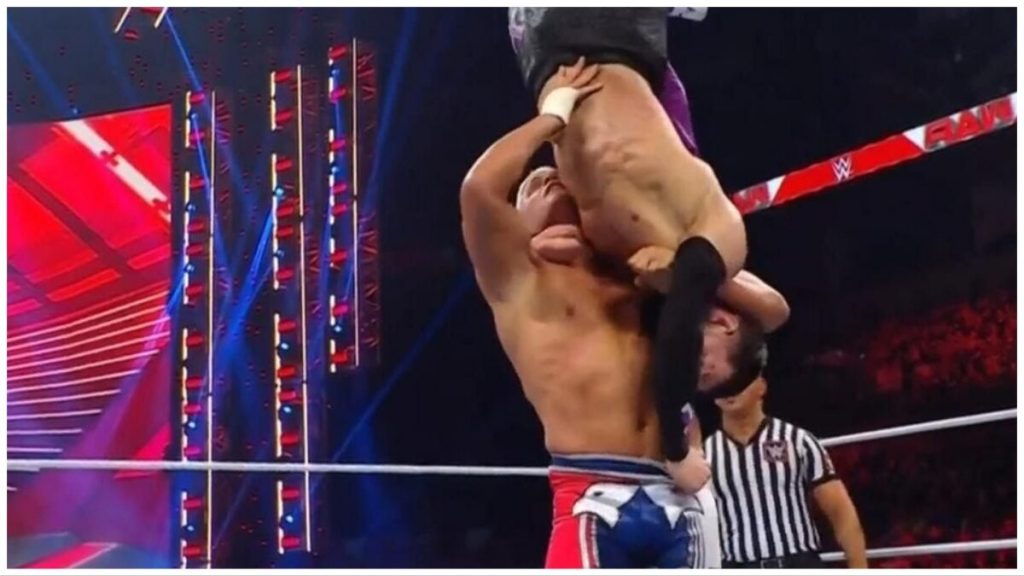 They round the ring while the bell tolls. They lock and wrestle against the ropes before breaking forcefully. Bálor swiftly catches the head in a side headlock once they lock up. Rhodes whips him off, drops to the ground, and attempts a hip toss, but Bálor blocks it and scores a one-count with a hip toss of his own. Bálor pulls on the left arm, but Rhodes cartwheels away and puts a hammerlock on it.
Bálor swiftly extends an elbow and prepares to suplex. As he struggles, Rhodes delivers a delayed front suplex. Rhodes attempts to place Bálor in a side headlock, but Bálor releases him, descends to the ground, and attempts to leapfrog, but Rhodes catches him.
Raking his eyes, Bálor throws him over the top rope. Rhodes skins the cat back into the ring and scores a one-count with a side leg sweep. Cody knocks over a store while cornering Bálor. Rhodes counters a whip reverse from Bálor into a roll-up slingshot. Bálor hits a cellar dropkick after rolling through the roll-up. Before slicing Rhodes' chest, Bálor kicks and strikes him in the middle.
Rhodes flips him over, but Bálor immediately spins him and gives him another chest chop. When Rhodes stutters to the following corner, Bálor strikes him with few shoulder thrusts. Before delivering a running chop, Bálor chops him in the chest and whips him to the corner. Bálor executes a snapmare followed by a two-count cellar dropkick. Bálor grabs Cody and hit Rhodes with his elbow.
Also read: Kurt Angle gives his opinions on Brock Lesnar embracing Cody Rhodes after their match at SummerSlam
As he forearms him in the neck, Bálor strikes a second snapmare. Rhodes successfully resists Bálor's attempt to lock in his chin. He is whipped away by Rhodes, who then delivers a midsection-punching kitchen sink knee. In imitation of Rhodes' first tag team partner in the WWE, Hardcore Holly, Rhodes hangs Bálor on the ropes and kicks him in the midsection.
Dirty tricks of Judgment Day begins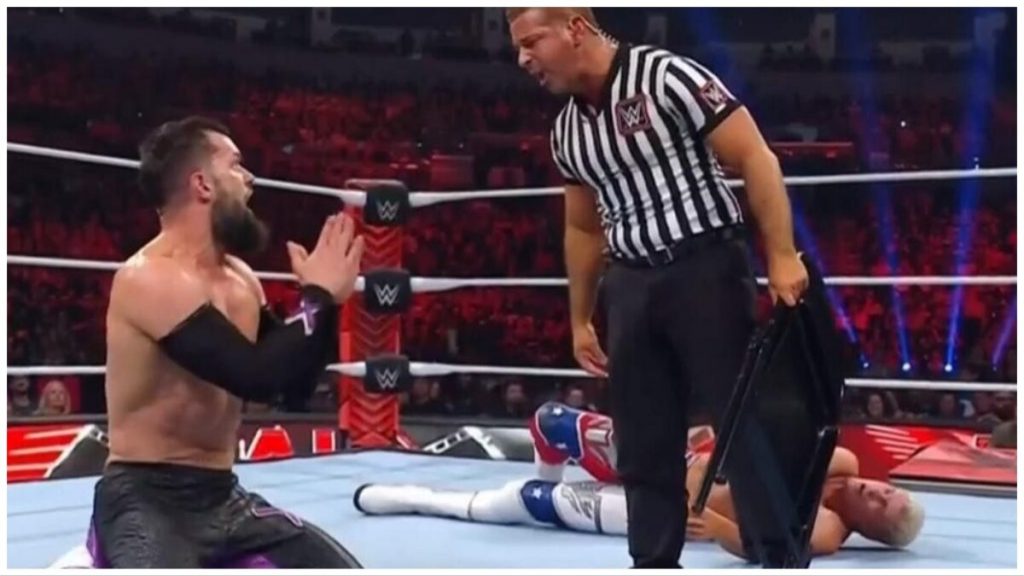 Rhodes brings him down for a Figure Four Leglock, but Bálor throws him out of the ring. Rhodes assaults "Dirty" Dominik Mysterio as he falls to the ground as the NXT North American Champion. To save Mysterio, Bálor reacts swiftly and does a baseball slide. They are joined at the ringside by Women's World Champion Rhea Ripley.
The audience jeers Bálor. Once more elbowing Rhodes in the head, Bálor tightens a side headlock. Rhodes tries to rise and turn, but Bálor knees him in the middle. Rhodes kicks him back after Bálor sends him to the corner. Cody delivers a pair of right hands before launching a series of cutting left punches. Before Rhodes is struck by a Bionic Elbow, Bálor kicks him. Soon after, Rhodes slingshots over him and powerslams him. Disaster Kick by Rhodes results in a two-count.
As Damian Priest makes his way to the ringside, Rhodes assesses Bálor. Bálor attempts to elbow Rhodes who is falling, but Rhodes lands and kicks him. Bálor uses a Sling Blade to retaliate. Rhodes kicks Bálor back as he charges. Rhodes tries to use a Cody Cutter, but Bálor blocks him with a falling elbow drop that earns him a two-count. Both Bálor and Ripley are angry at the referee.
Before executing a Woo Dropkick into the corner, Bálor gives the finish signal. Rhodes avoids Bálor's Coup de Grâce attempt. Bálor responds with an inside cradle for a two-count after Rhodes sets up for Cross Rhodes. Rhodes responds swiftly and lands a Cody Cutter. Bálor gets up and leaves the ring to rest.
Interruption at its peak
Rhodes strikes the ropes after becoming fired up, but Priest clutches the ankles. When Bálor advances, Rhodes knocks him outside the ring and dangerously close to Priest. Rhodes executes a suicide dive that hits Bálor and Priest. After bringing Bálor into the ring, Rhodes climbs the top rope. Rhodes is crotched by Mysterio on the top rope as Ripley diverts the referee's attention. Rhodes is superplexed by Bálor, and Rhodes' head and neck are the first parts of his body to contact the mat. That seemed frightful. Bálor notices a potential fall.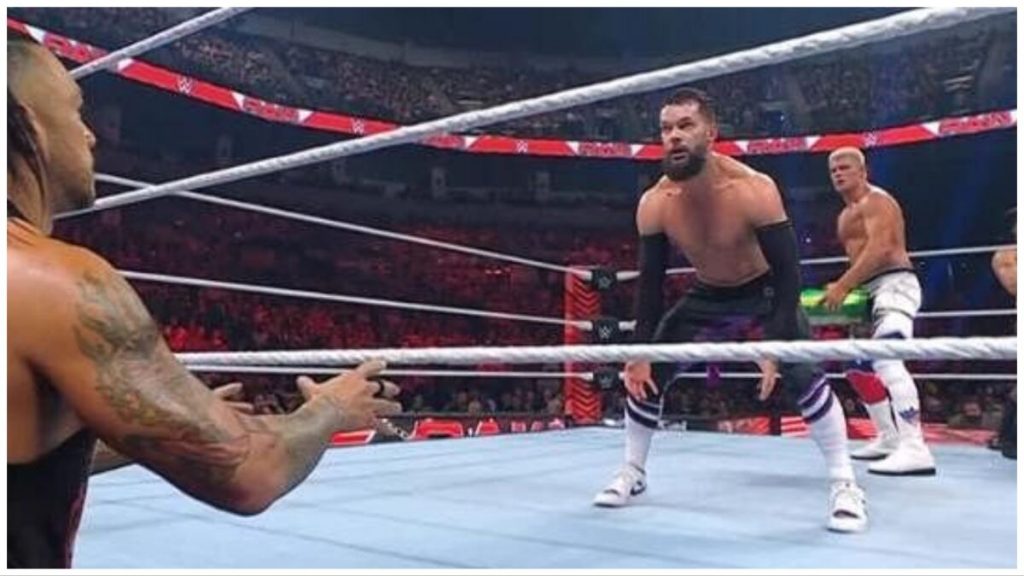 A chair is slid into the ring by Mysterio. Bálor reaches for it, but the official first stands on it before grabbing it. Once more, Ripley obstructs the official. The briefcase is slid into the ring by the priest, but it slips past Bálor's knees and into Rhodes' hands instead! Priest and Bálor can't believe they failed the briefcase strike once more. Rhodes snatches it up and strikes Priest first, then Bálor in the head. Rhodes successfully executes the Cross Rhodes for victory.
Victor – Cody Rhodes
Grades – A
Post Match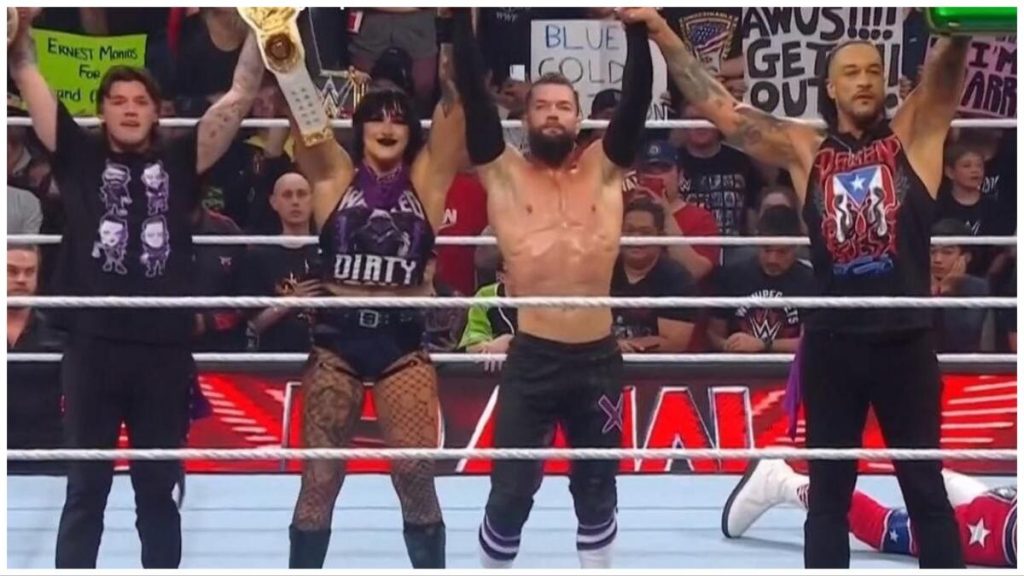 Rhodes is instantly attacked by Mysterio. As soon as Priest steps in, the double-team thrashing starts. Sami Zayn rushes down with a steel chair to save the day. Prior to entering the ring, Zayn strikes Priest in the ribs with a chair. Zayn uses the chair to strike Mysterio and Bálor before knocking it off their shoulders.
While Zayn is attempting to strike Priest with the chair, JD McDonagh ambushes him from behind. Priest appears uncertain before teaming up with Zayn and Bálor in a double attack. Priest catches Rhodes, but he soon releases him using South of Heaven. With the Coup de Grâce, Bálor topples Rhodes over the top rope.
They order Zayn to leave the ring. Zayn is double-teamed by Mysterio and Ripley. With a Coup de Grâce on Zayn, Bálor leaps off the steel steps. Then Bálor gestures toward the commentary table. The priest cleans the table. McDonagh is observing from the boxing ring. In Priest, Bálor sends Zayn.
Through the commentary table, Priest strikes Zayn with a Razor's Edge! In discomfort, Zayn grips his elbow. As Rhodes is set up, Bálor enters the ring. A second Coup de Grâce is delivered by Bálor as he climbs to the top rope. On Rhodes, Bálor poses while sitting. As Raw comes to a finish, The Judgment Day is still erect in the ring.
Add Howdy Sports to your Google News feed.