The Legendary Trish Stratus wants to put all on the line before her career ends as she wants to redefine her legacy. Trish recently expressed her thoughts on having a Cage match someday.
Trish Stratus is by far one of the most decorated and highly skilled female wrestlers of all time. The list of her defining moments in WWE can go on forever combined with her cocky promos and segments. First seen as an attraction, Stratus developed herself into one of the most skilled women in WWE with her over-the-top matches. She even main-evented WWE RAW for the first time being a woman along with Lita. Trish looks to outclass herself to this date by performing at her maximum level and dedication.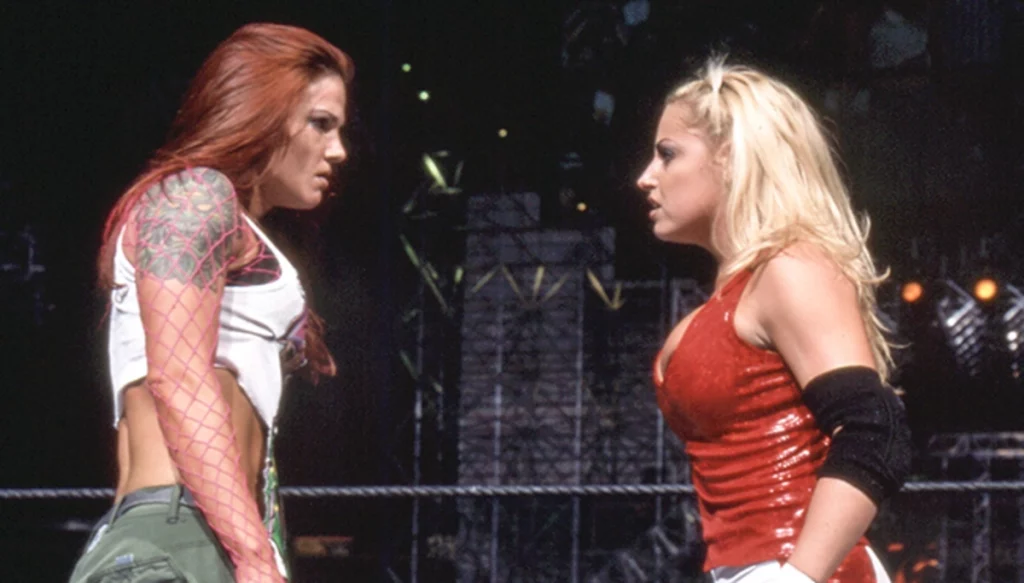 Trish Stratus has surely uplifted the reputation and respect given to Women's Wrestling in WWE. She is still performing for the company and looks to add more amazing moments in her career. This was again proved when Stratus expressed her desire to be in a Cage match. While being interviewed by TVA Sports recently, Stratus revealed that she would love to be in a Cage match. Trish pointed out how times have changed evolving women's wrestling and unlocking various new levels to perform on. Apart from cage match, she also expressed she would love to be in an Elimination Chamber or Hell in a Cell.
"There were so many things we weren't allowed to do back then. I remember being hit with a chair once and everyone was freaking out. And I was like, 'My goodness, can you just hit me with a chair? So now I want a cage!".
Retirement plans for Trish Stratus after SummerSlam
Trish Stratus made her return to the WWE this year back in February helping Becky Lynch and Lita. The sole reason for her return was to have a long rivalry with Becky Lynch. While the rivalry might come to an end at SummerSlam next month, it looks like the Legendary Trish Stratus might hang up her boots for good. Though there is not any further announcement regarding Trish after SummerSlam, her fans might want her to stay and deliver more matches.
Read Next:
Add Howdy Sports to your Google News feed.