Triple H, also known as Hunter Hearst Helmsley, is a legendary figure in the world of professional wrestling. As a prominent wrestler, executive, and husband to Stephanie McMahon, he has made significant contributions to the wrestling industry. While fans are familiar with his in-ring prowess and leadership behind the scenes, there are several lesser-known aspects of his life and career that deserve the spotlight. In this article, we will look at the top 10 lesser-known facts about Triple H.
1. He owes his career to a free gym membership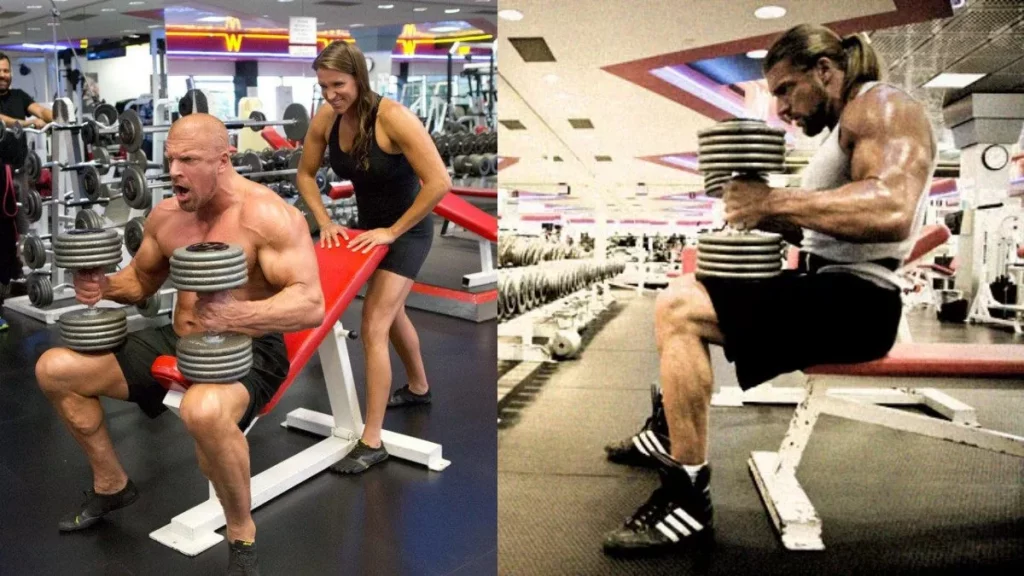 Triple H whose real name is Paul Michael Levesque, was born on July 27, 1969, in Nashua, New England. As a child, he wasn't much into sports, but he looked up to wrestlers like Bruno Sammartino and Billy Graham because of their strong bodies. When he was 14, he got a one-week free pass to a local gym, and that's when he decided to give bodybuilding a try.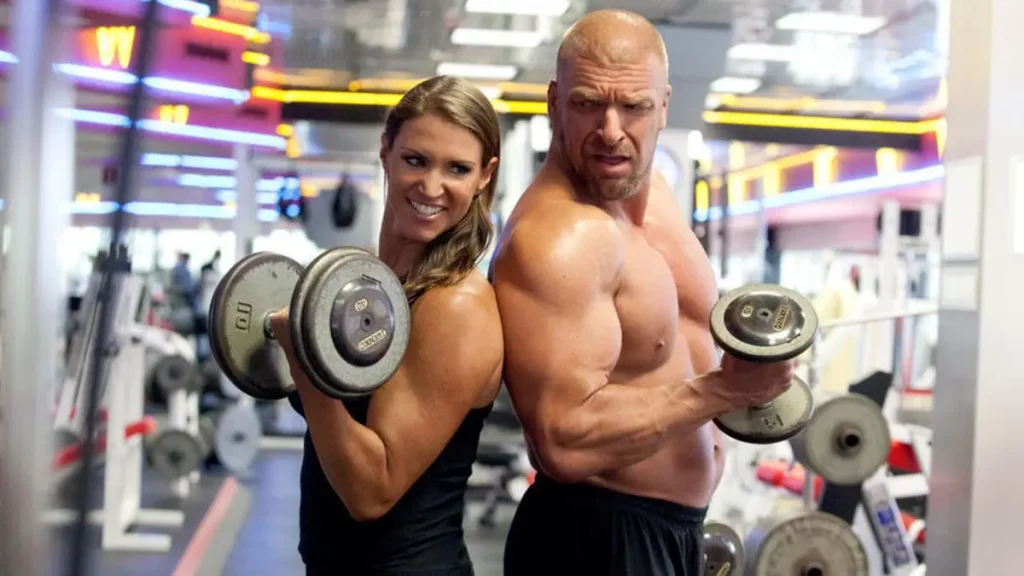 He loved it so much that he started going regularly. Over time, he transformed from a skinny 170-pound teenager to a muscular 270-pound adult, all because of his dedication to lifting weights. He even won bodybuilding competitions, like Teen Mr. New Hampshire. This love for building a strong body eventually led him into the exciting world of professional wrestling.
2. He was trained by a legendary wrestler Killer Kowalski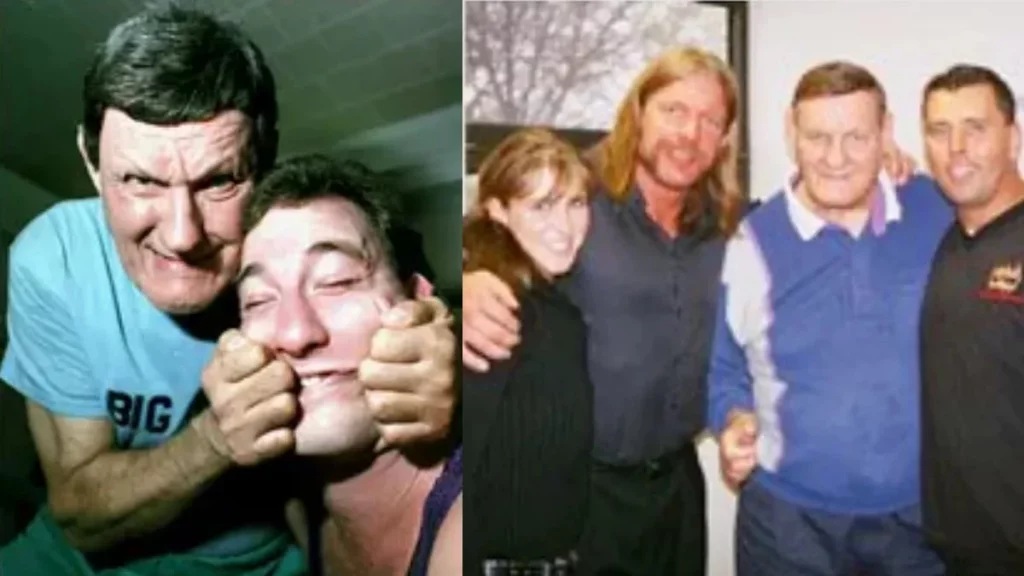 Triple H got into wrestling with the help of Ted Arcidi, who used to be a WWF wrestler and was super strong, bench-pressing more than 700 pounds. They met at the same gym we spoke above. Ted then connected Triple H with a great trainer and mentor named Killer Kowalski.
Killer Kowalski was a really famous wrestler and was known for being very strong and a bit fierce in the ring. He had trained other big wrestling stars too, like Chyna and Perry Saturn, who were learning wrestling with Triple H at the same time. Killer Kowalski taught Triple H all the basic moves and tricks of wrestling and helped him become really good at it.
3. He was supposed to be an aristocrat with a different name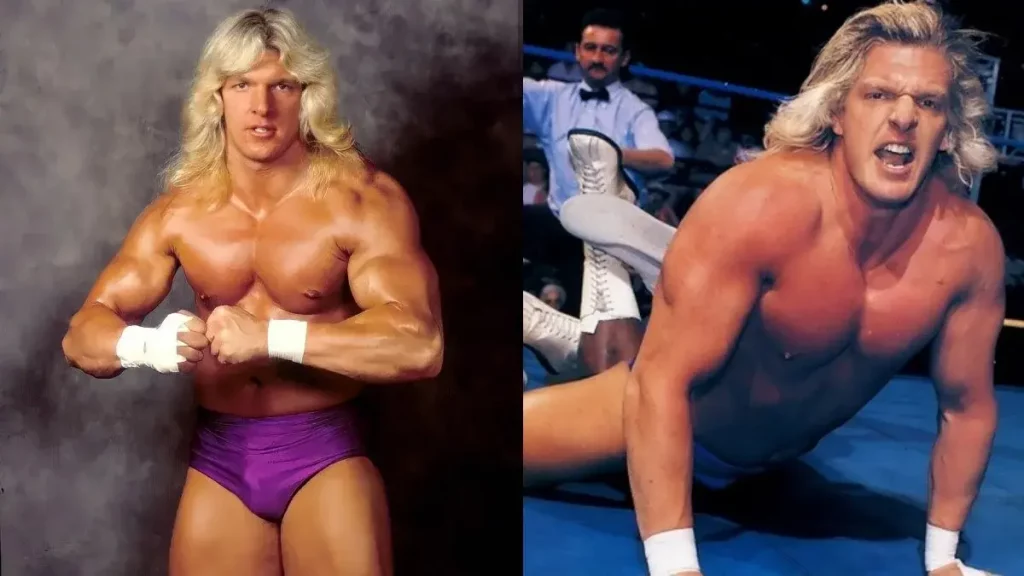 When Triple H first joined WWE, it was planned to name him "Reginald DuPont Helmsley" to match his French aristocrat persona from his time in WCW. However, Vince McMahon, the head of WWE, wanted to change it to an American-sounding name. J.J. Dillon, a wrestling personality, suggested "Reginald" as the new name.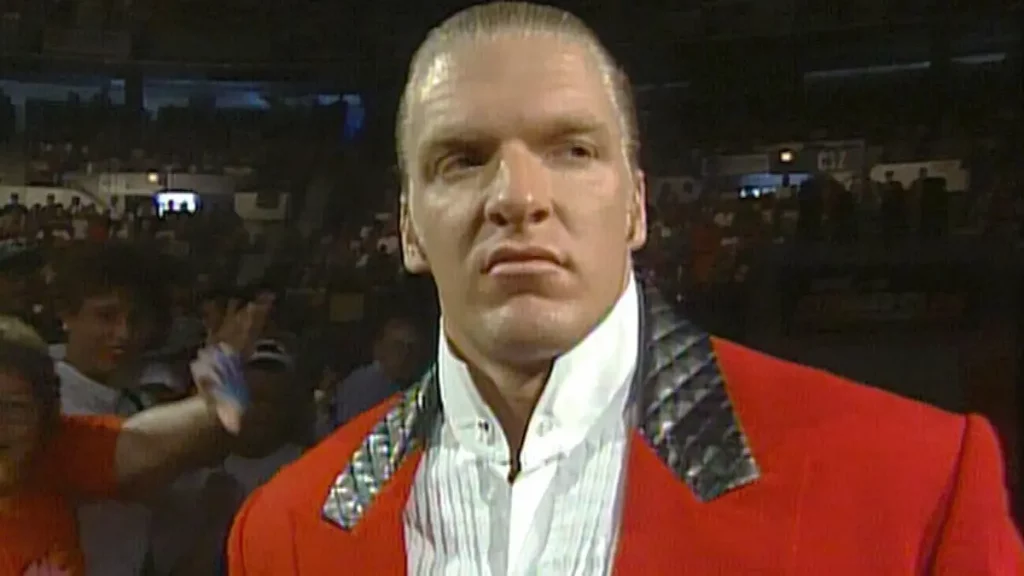 But Triple H thought it didn't sound great, so they altered it to "Hunter Hearst Helmsley" to have better initials and a more appealing name. If this change never happened, Triple H wouldn't have become "Triple H," a name that's synonymous with his immense popularity. It's funny to imagine him as "Reginald,".
4. Triple H was managed by Brock Lesnar's Wife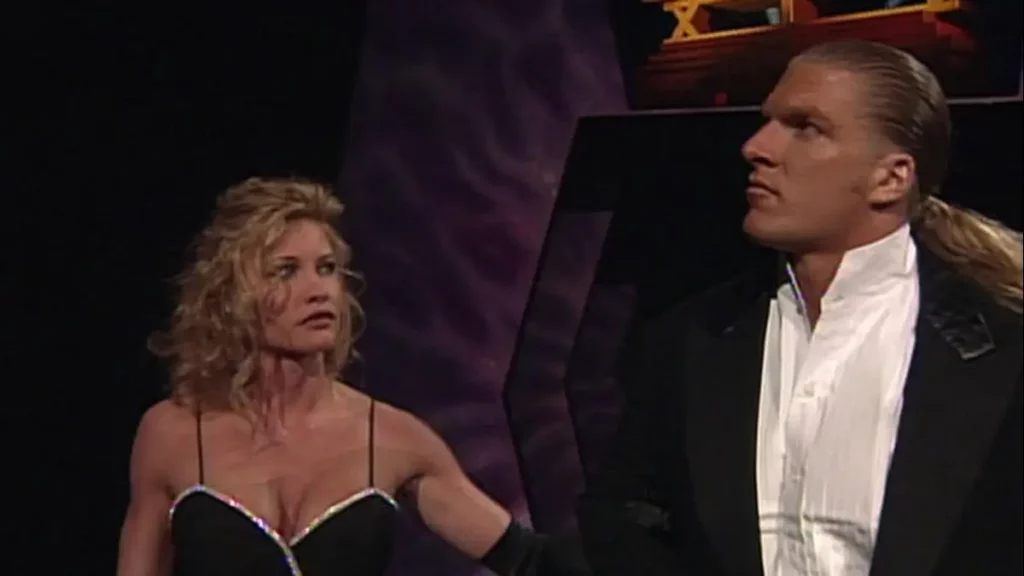 Triple H and Brock Lesnar had a lot of rivalry and tension between them, acting like fierce gorillas. Back in 1996, Triple H had a fancy character, acting like a snobby rich guy, and he had different assistants who would accompany him to the ring. One of these assistants was Sable, also known as Rena Mero.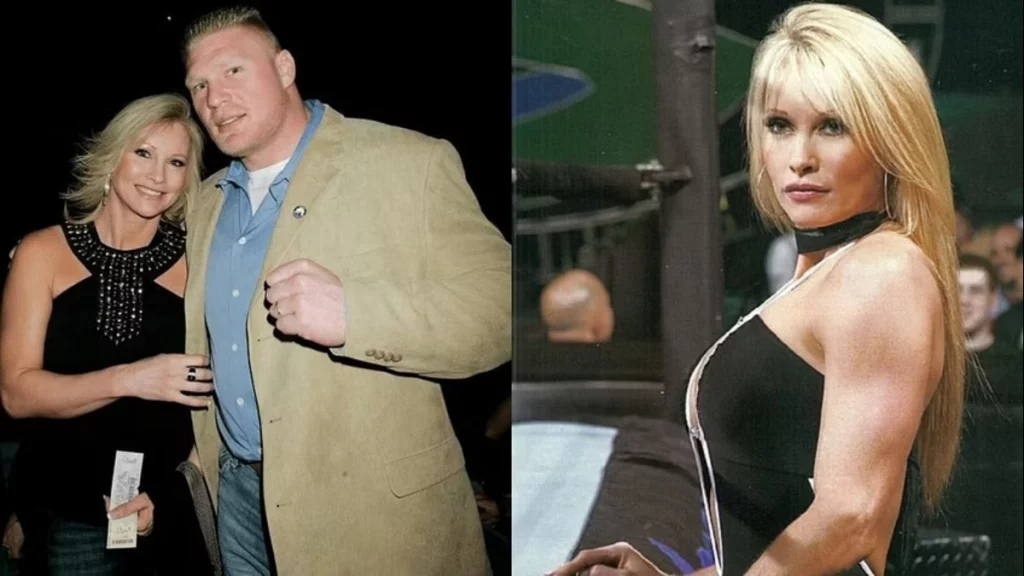 She would then later on marry Brock Lesnar, an arch nemesis of Triple H. During a match with Ultimate Warrior, Triple H lost within seconds, and he blamed Sable for it, even though it wasn't her fault. He was pretty mean about it and fired the manager. It's funny to think that years later, Brock Lesnar, now Sable's husband, got back at Triple H by breaking his arm in a wrestling match.
5. He cheated on Chyna with Stephanie McMahon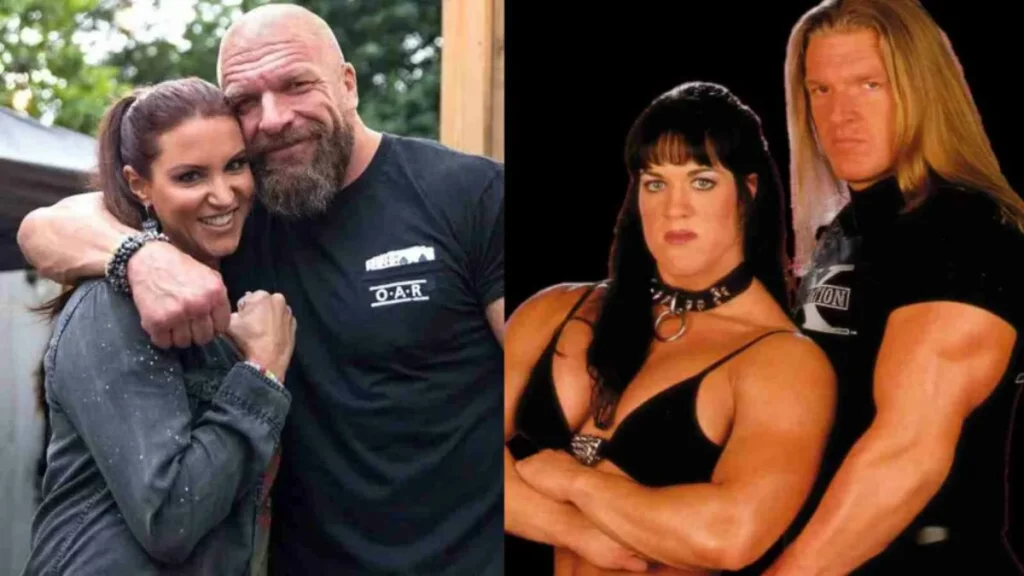 Before Triple H started dating Stephanie McMahon, he was in a public relationship with another wrestler named Chyna. However, things changed when Triple H and Stephanie were paired up in a storyline. Interestingly, during this time, Triple H and Stephanie developed real feelings for each other and started liking each other outside the wrestling ring too. This caused a natural problem because Triple H was already in a relationship with Chyna at that time. The situation got even messier when Chyna found a love letter from Stephanie to Triple H.
Also Read: Who is Triple H's wife? Know everything about Stephanie McMahon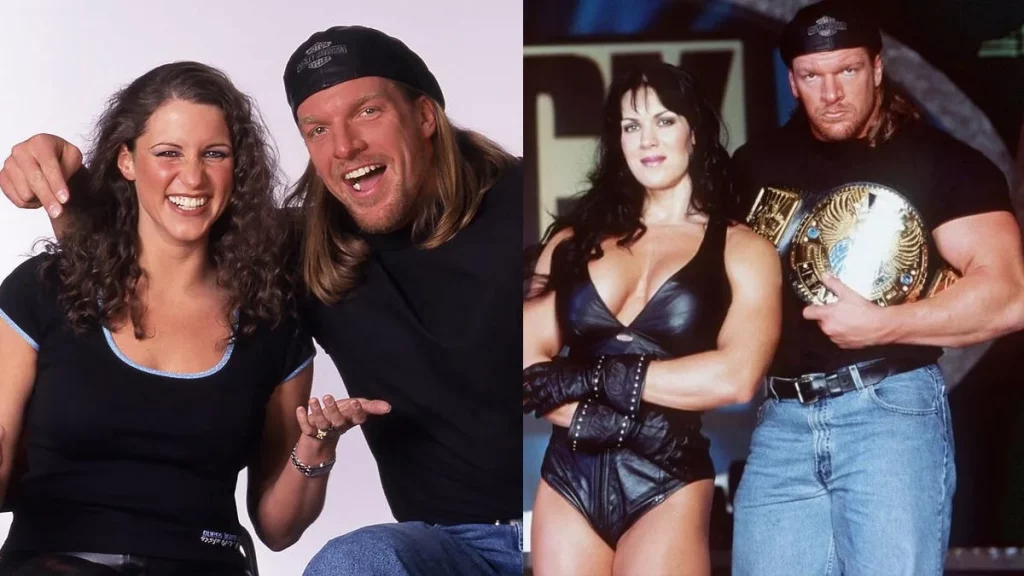 She confronted Vince McMahon, the boss of WWE and Stephanie's father, about this. Vince had to admit that the storyline was now a real relationship. As a result of this complicated situation, Chyna's time in WWE came to an end. On the other hand, Triple H and Stephanie's relationship grew stronger, and they eventually became one of the most powerful and influential couples in the wrestling world.
6. He accidentally discovered his nickname "The Game"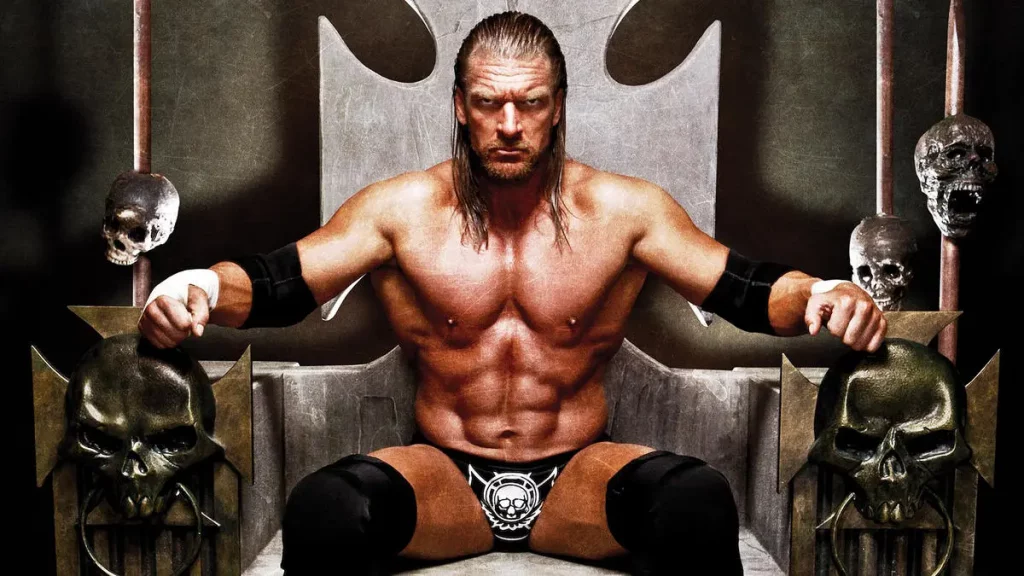 Triple H is one of the most iconic and successful wrestlers in WWE history. He has been known by many nicknames, such as The Cerebral Assassin and The King of Kings. However, his most famous moniker is The Game, which he coined himself in an unscripted promo. In 2000, Triple H was interviewed by Jim Ross backstage and he claimed that he was not a student of the game, but he was the game.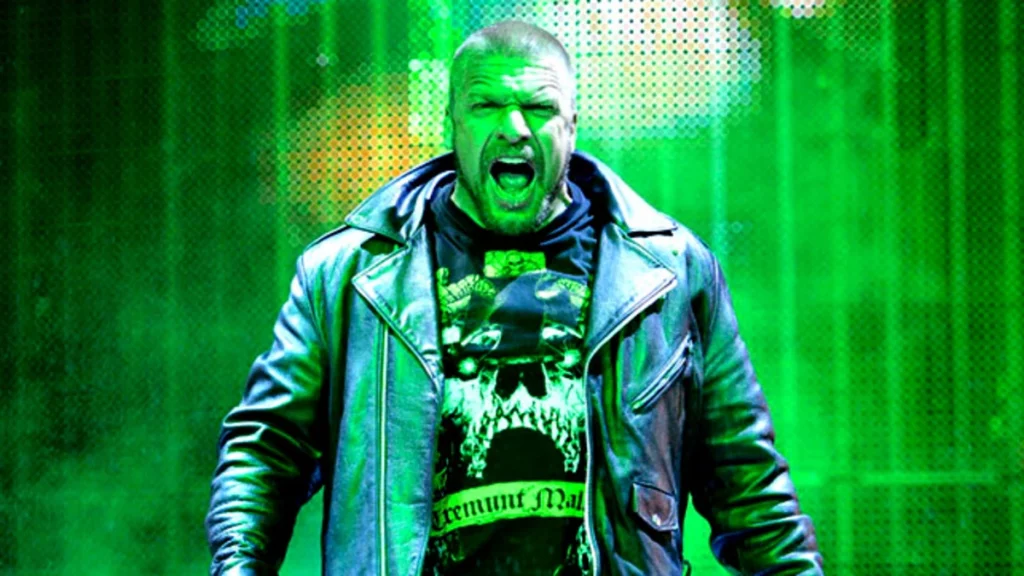 He also used the F word, which had to be beeped out. He did not think much of it at the time, but the next week, he saw many signs from the fans that called him "The Game" or "The F-ing Game". The nickname stuck with him and became his identity. He also got a new entrance theme song by Motorhead, titled "The Game", which cemented his status as one of the best in the business.
7. Triple H is one of the most hated wrestler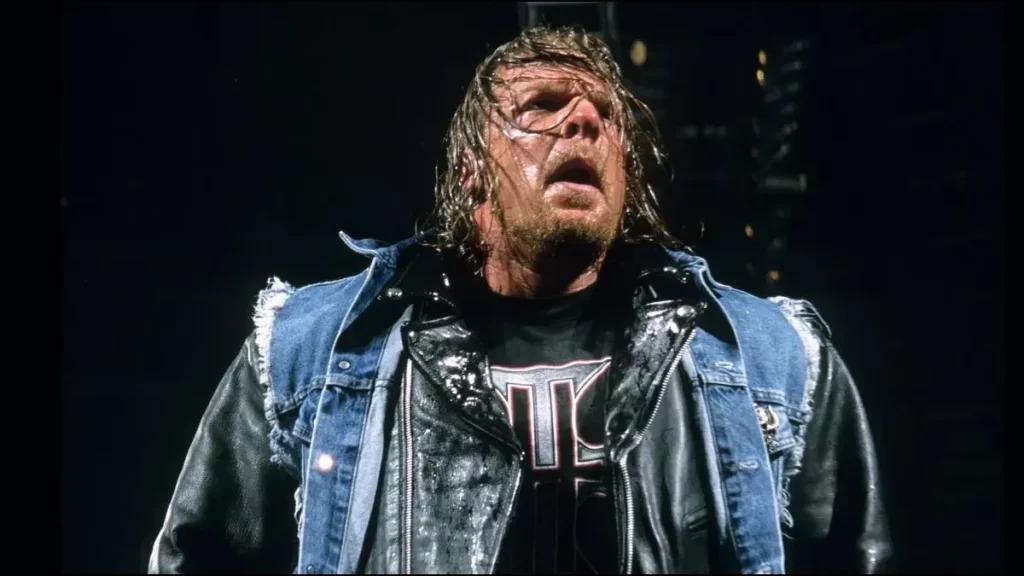 Triple H is one of the most successful and influential wrestlers of all time, but he is also one of the most despised by fans and critics. He has won the PWI Most Hated Wrestler of the Year award five times, more than any other wrestler in history. He first won the award in 2003, when he was the leader of Evolution and the World Heavyweight Champion.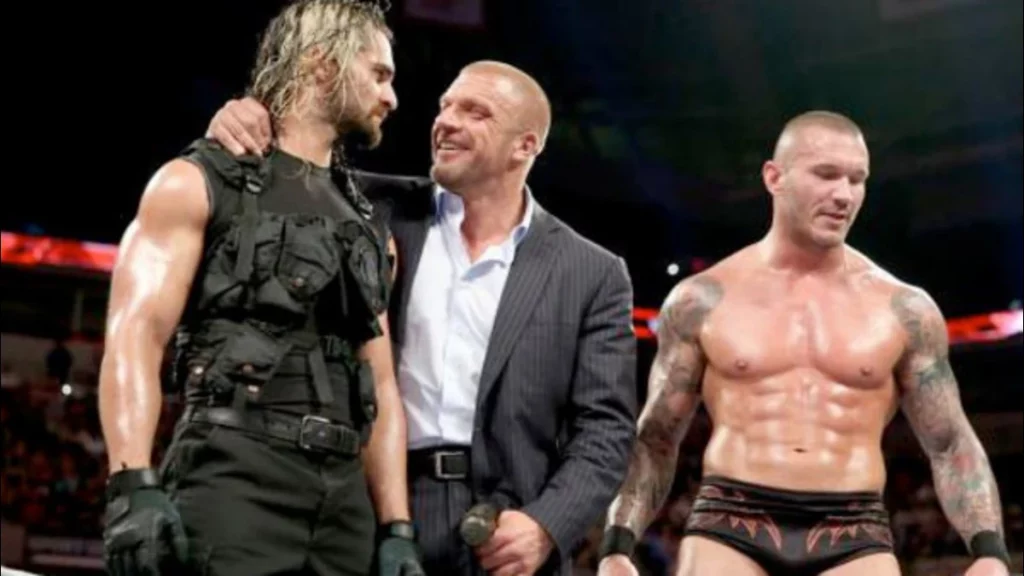 He repeated the feat in 2004 and 2005, when he feuded with fan favorites like Chris Benoit, Shawn Michaels, Batista, and John Cena. He won the award again in 2013 and 2014 when he was part of The Authority, a faction that abused its power and oppressed wrestlers like Daniel Bryan, CM Punk, and The Shield. Triple H has earned the hatred of the wrestling world with his ruthless tactics, his backstage politics, and his arrogant attitude. He is truly The Game, but also The Most Hated.
8. He is a father of Three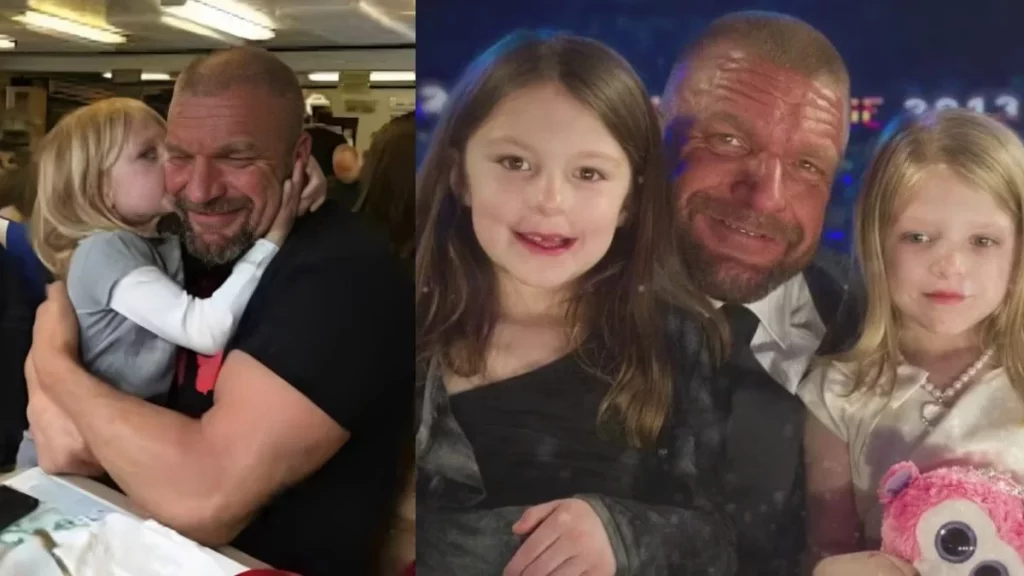 Triple H is not only a legendary wrestler and a powerful executive, but also a loving father of three daughters. He married Stephanie McMahon, the daughter of WWE chairman Vince McMahon, in 2003 and started a family with her. Their eldest daughter, Aurora Rose, was born in 2006 and is currently 16 years old. She has already started training to become a wrestler herself, following her parents' footsteps.
Also Read: Triple H Net Worth 2023, Family, Career, Lifestyle, and More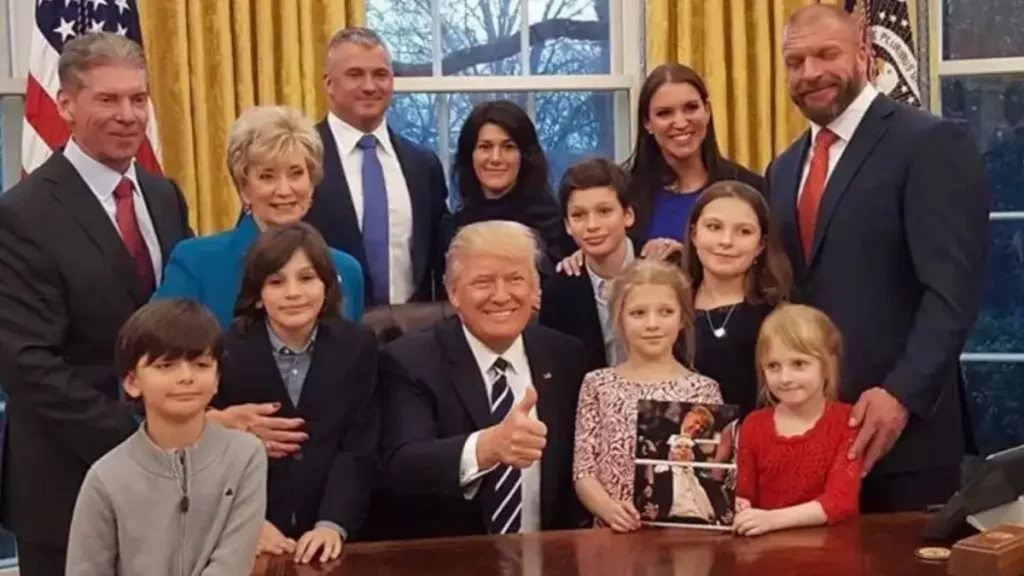 Their second daughter, Murphy Claire, was born in 2008 and is 14 years old. Their youngest daughter, Vaughn Evelyn, was born in 2010 and is 12 years old. Triple H is very proud of his daughters and often shares their pictures and achievements on social media. He also spends quality time with them and supports their passions and dreams.
9. He doesn't have any tattoos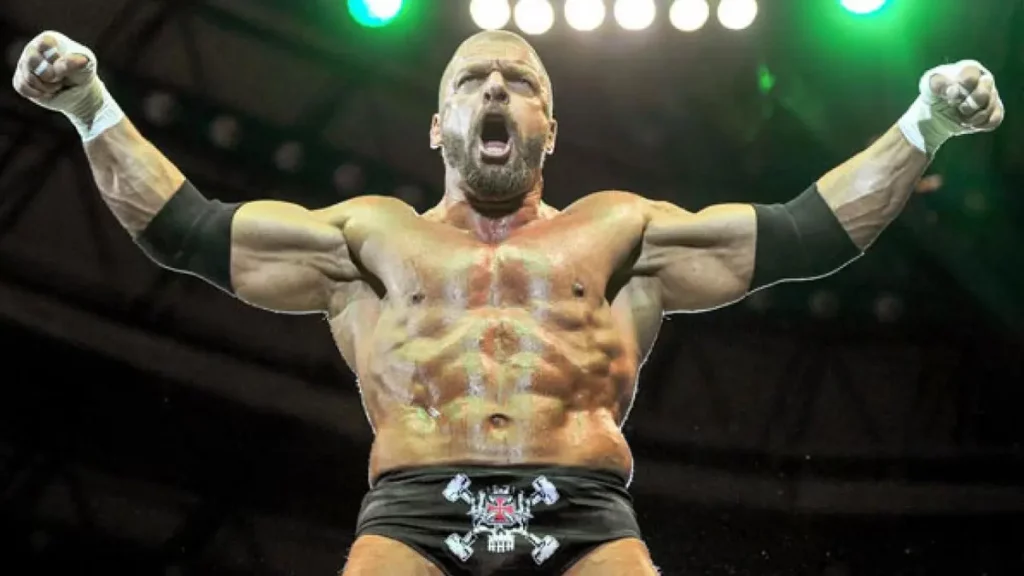 It's quite surprising that Triple H, a big fan of heavy metal music, doesn't have any tattoos. Many people in the wrestling world have tattoos, but Triple H has kept his body ink-free. This is a bit unusual, especially considering his love for heavy metal. You'd think he might have gotten a tattoo related to his wrestling persona "The Game" or when he was starting his wrestling career.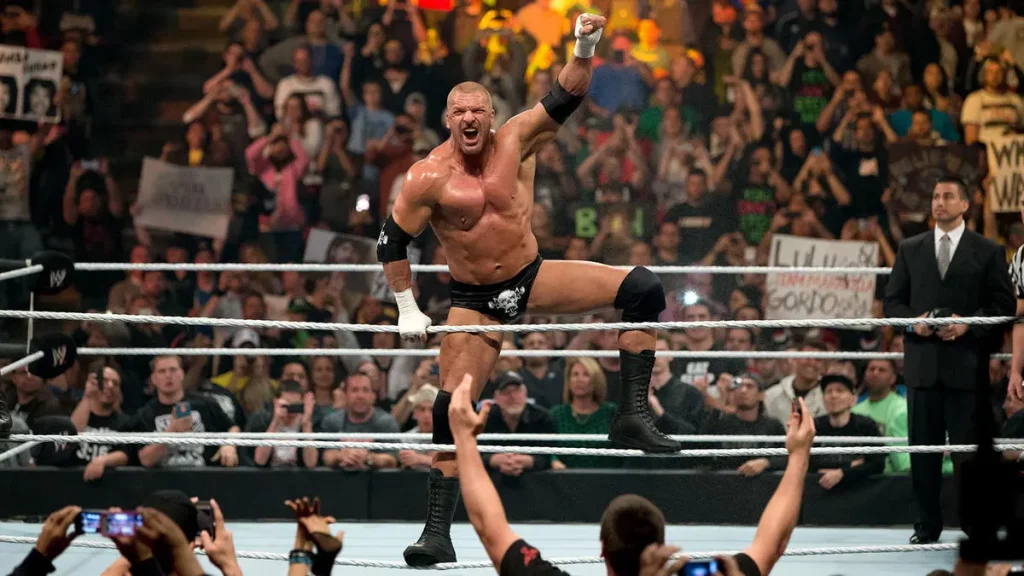 However, now that Triple H has taken on a significant leadership role in the wrestling company, not having tattoos actually suits him well. In a high-level corporate setting, having a clean appearance without tattoos can make him look more respectable and professional, aligning with his current position. So, even though it might seem surprising, not having tattoos might be a smart move for him in his career.
10. He created a Cancer Fund for a fan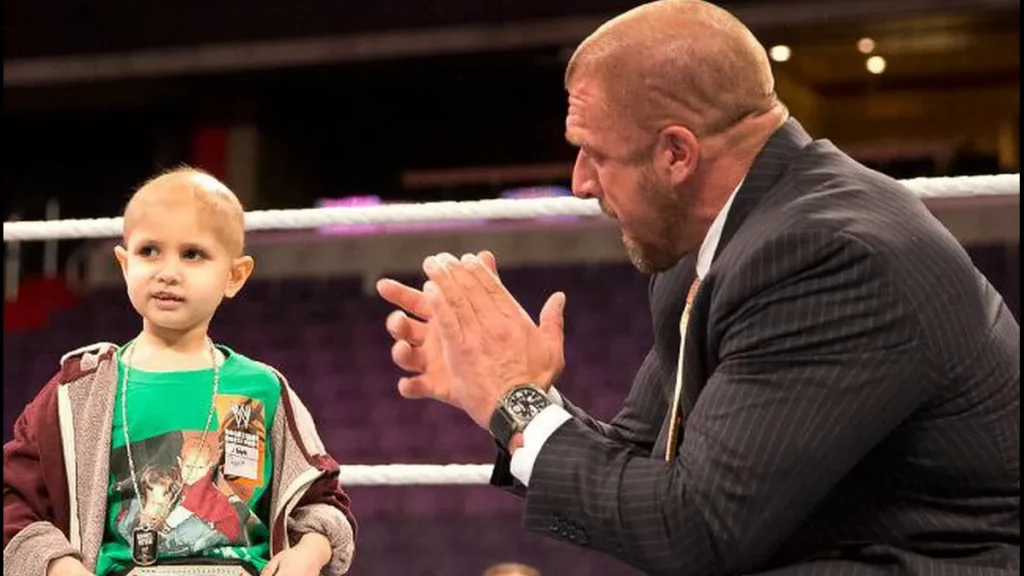 In the year 2014, Triple H and his wife, Stephanie McMahon, did something really kind. They started a fund for kids with cancer to remember a young fan named Connor Michalek who passed away from cancer when he was only eight years old. This special fund, called 'Connor's Cure,' is something that Triple H and Stephanie personally support by giving money.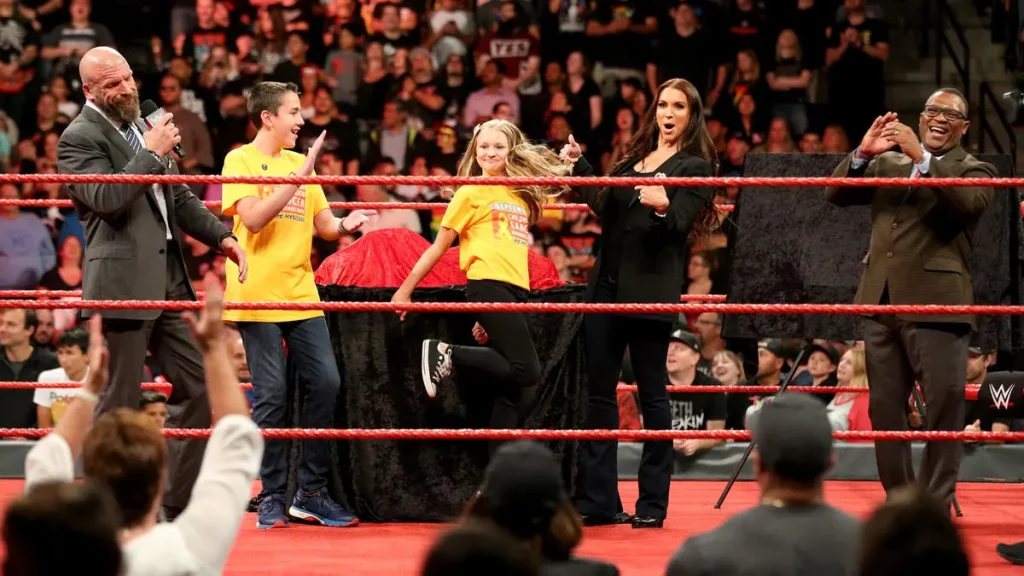 It's a way to remember Connor Michalek, who was from Pittsburgh, and help other kids with cancer. This fund is managed by a Children's Hospital, which is part of the Pittsburgh Foundation, and it's their way of helping and making a positive difference for these children.
Also Read: Top 10 lesser-known facts about Randy Orton
Add Howdy Sports to your Google News feed.