Kurt Angle, a former WWE champion and Hall of Famer, recently posted a video on his Instagram page that quickly went viral. In this, Kurt Angle explains his spaghetti with milk meme. WWE Hall of Famer is seen eating spaghetti with a fork and a pair of scissors in the video, mocking his wife, Giovanna.
Angle requests his audience's silence at the beginning of the one-minute-long clip. After drinking all the milk in his glass, he asks Giovanna for another one. Kurt Angle is eating spaghetti with a fork and scissors as Giovanna gets closer to him.
Giovanna asks Kurt Angle how he can be so lethargic. Kurt Angle replies with a wink to the camera, saying that he isn't being lazy. Kurt Angle claims he is not lazy because he participated in the Olympics while suffering from a broken neck, which only serves to enrage his wife.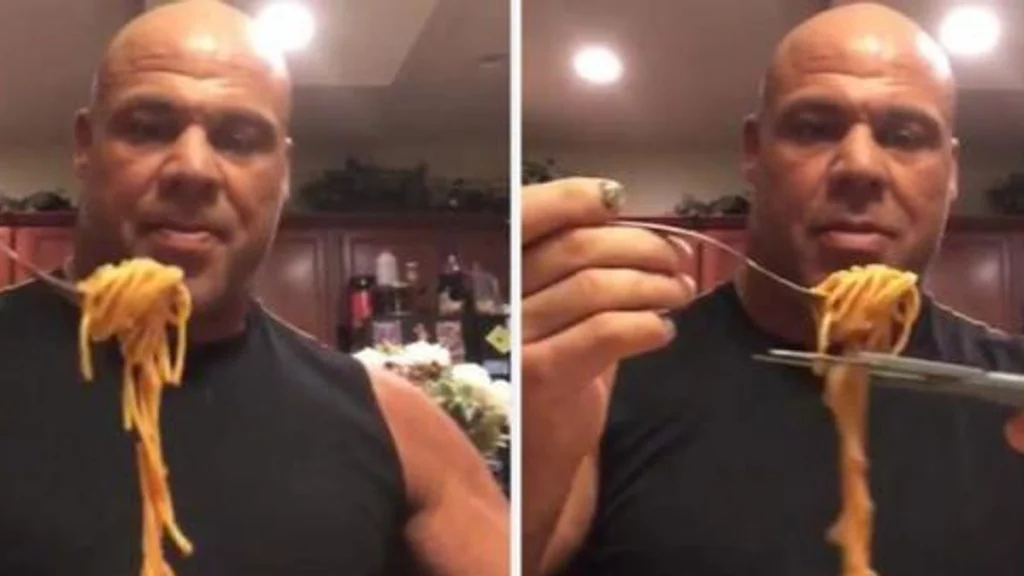 Giovanna exclaimed in frustration that she was tired of hearing Kurt Angle discuss the Olympics. She even cautioned Kurt Angle against using the "Olympics card" once more.
To watch the whole video of the infamous meme, click here.
Kurt Angle shares a different angle at TikTok on his viral meme, Spaghetti with Milk. Kurt Angle states that while cutting spaghetti, you need to be careful as you have to cut it at a certain angle. The WWE Hall of Famer further clarifies that he loves drinking milk with whatever he eats.
Also read: Kurt Angle gives his opinions on Brock Lesnar embracing Cody Rhodes after their match at SummerSlam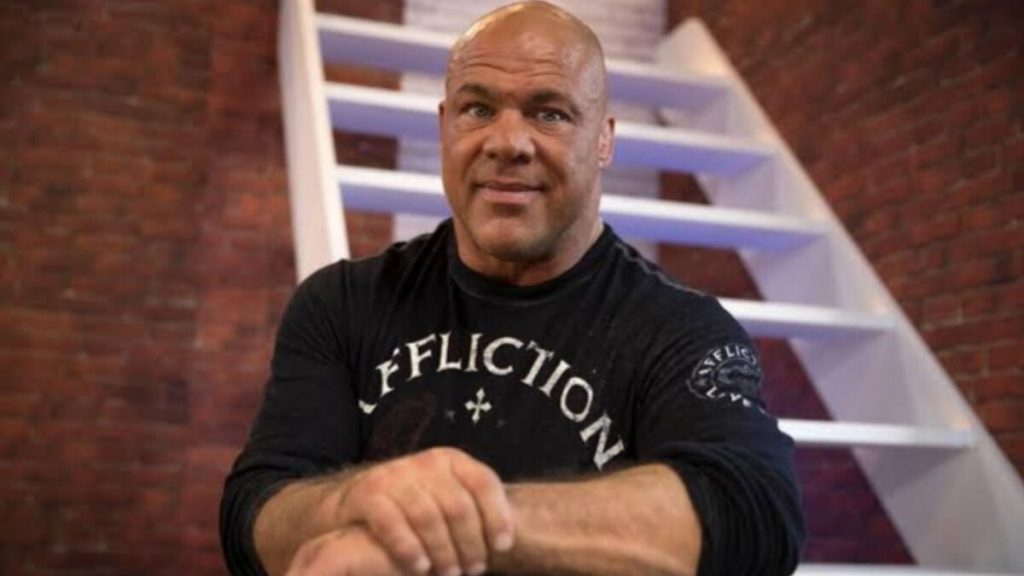 Wrestling legend without taking a pause highlights that his doctor has prescribed him to avoid drinking milk. Kurt's doctor has advised Angle to drink lactose-free milk. Although Kurt Angle didn't like it and claims that lactose-free milk isn't actually milk. This was the story of Kurt Angle behind his favorite spaghetti with milk.
The video received positive and hilarious feedback from several WWE Superstars and viewers. Rey Mysterio, a former US champion, sent out a happy emoji, and Peyton Royce replied with the word "haha." Kurt Angle's family and friends are enjoying their retirement, according to several of his followers. Some people asked the Hall of Famer to enter the WWE ring once more.
Also read: Kurt Angle reacts on Brock Lesnar destroying Zack Gowen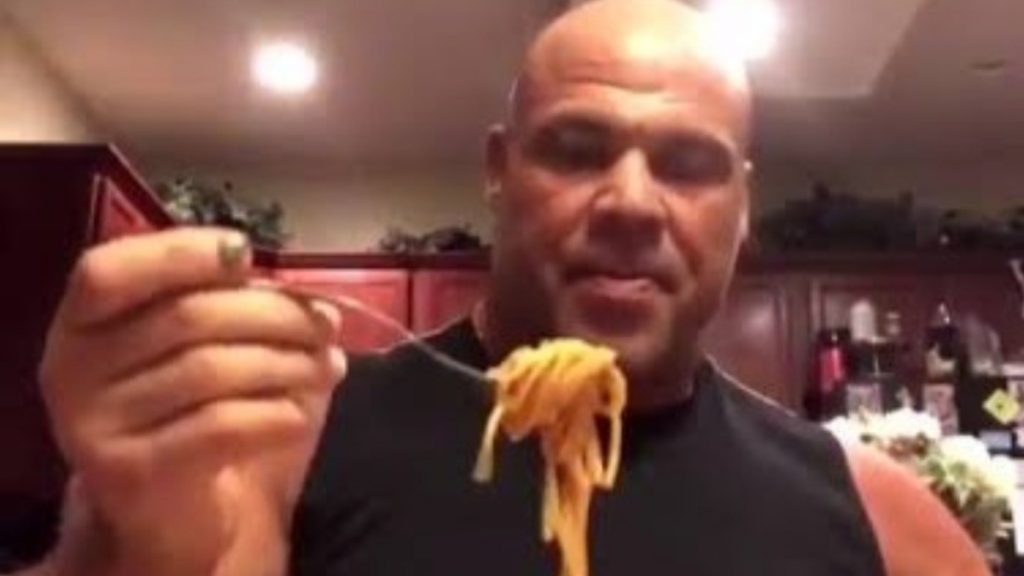 The WWE RAW program from August 5, 2019, featured Kurt Angle's final in-ring performance. Announcement of the match between Drew McIntyre and Cedric Alexander with Kurt Angle as a special guest referee. Kurt Angle found himself in the ring by himself after both competitors knocked each other out. As soon as "The Fiend" Bray Wyatt entered the ring, he started attacking the former WWE Champion.
Thanks for reading the Article. For more, please follow us on Google News and browse some similar topics mentioned below.
Add Howdy Sports to your Google News feed.