The Undertaker whose real name is Mark Calaway is a legendary figure in the world of professional wrestling who has captivated audiences for decades with his enigmatic persona and remarkable in-ring performances. Known for his supernatural character and unparalleled wrestling skills, there are several lesser-known aspects of this iconic persona that have contributed to his enduring appeal. In this very article, we will look at the top 10 lesser-known facts about the Undertaker.
1. He used to play basketball before joining wrestling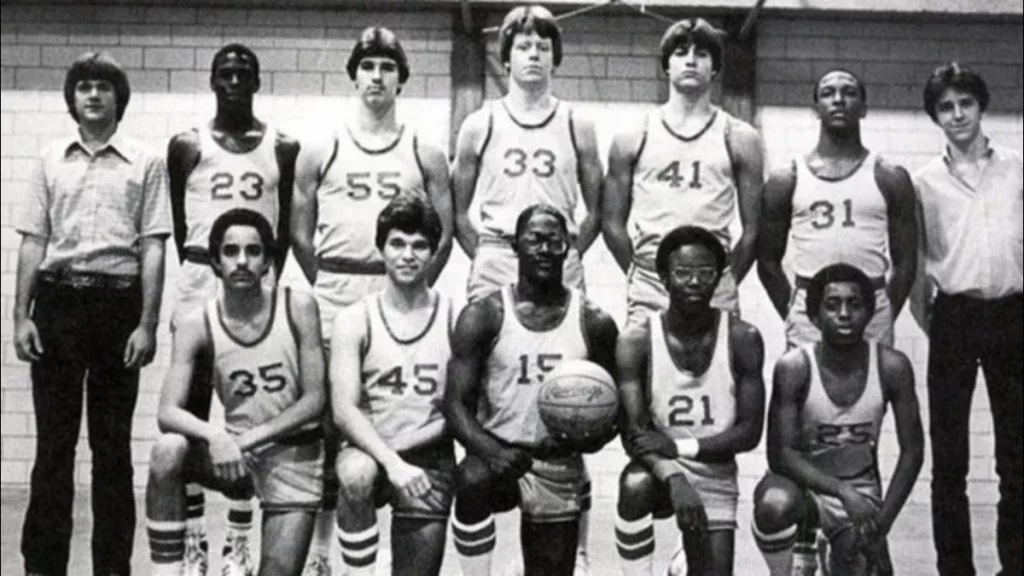 Long before establishing his dominance in the wrestling arena, The Undertaker showcased his athletic prowess on the basketball court during his high school years. After graduating, he enrolled at Texas Wesleyan University, where he actively participated in basketball, being a valuable member of the collegiate team for the 1985-86 season.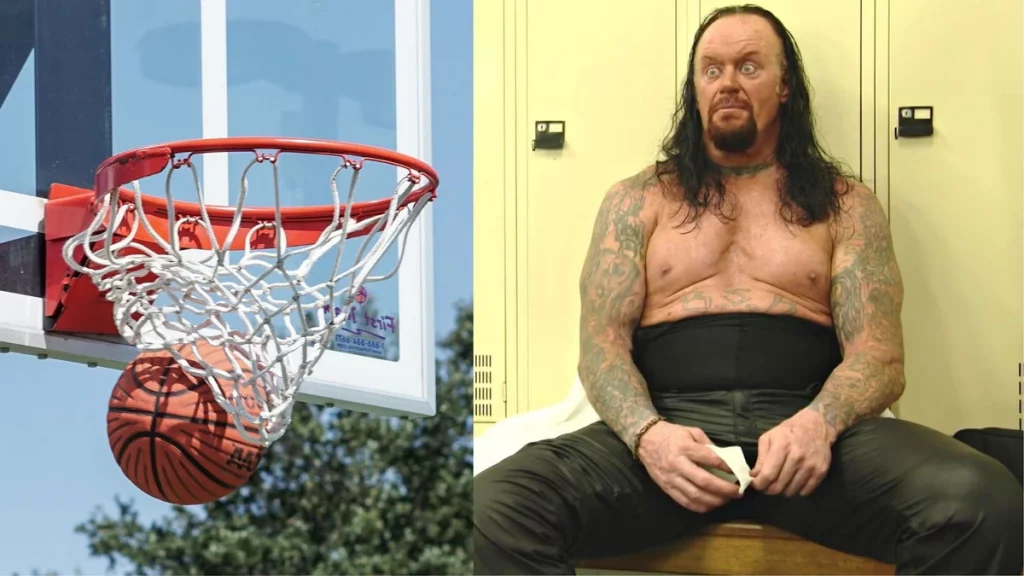 However, the irresistible pull of professional wrestling soon overtook all other recreational pursuits, leading 'Taker to shift his focus entirely toward the path that would eventually cement his legendary status and the rest is history.
2. He was supposed to debut as The Eggman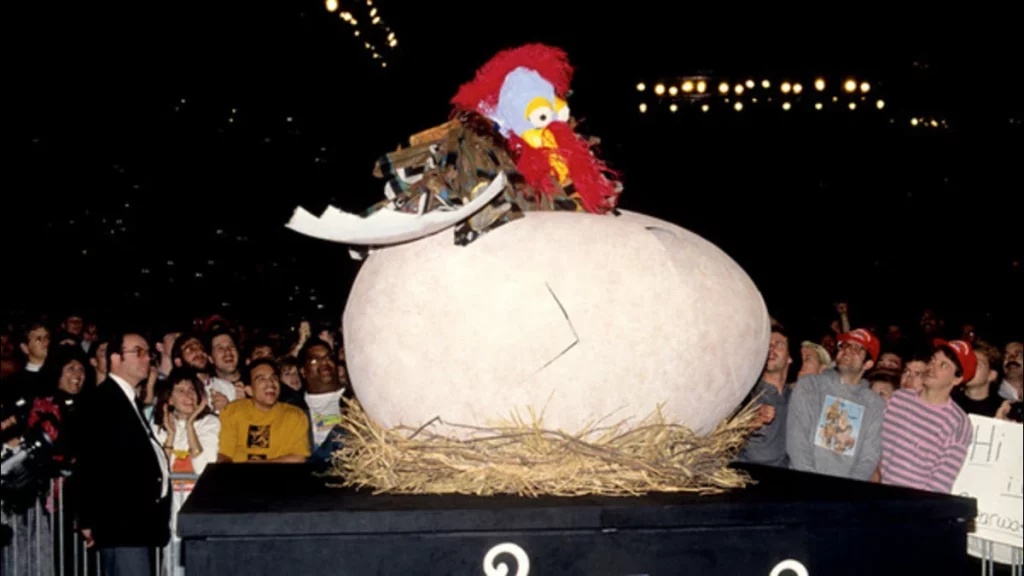 Before becoming The Undertaker, he took on various personas in wrestling, like Texas Red and "Mean" Mark Callous. In 1990, at Survivor Series, he made his legendary debut as The Undertaker. Interestingly, the original plan was to introduce a new character from a big egg at a WWE event.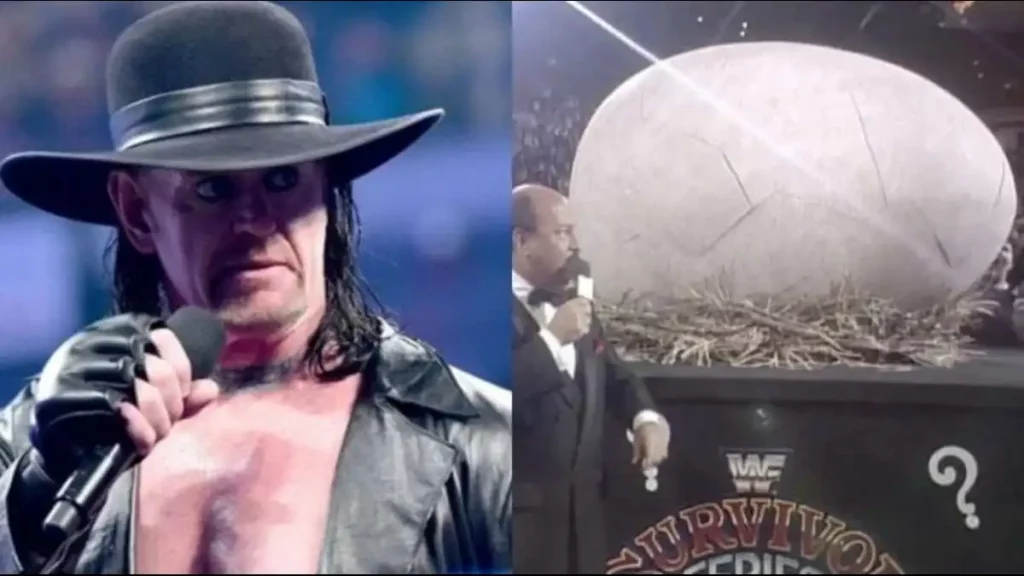 This character was supposed to be The Eggman, with entrance music from the Beatles. The Eggman was initially intended to be Mark, but this idea was fortunately scrapped. Imagining Taker as The Eggman would have been a big disappointment from his eventual iconic character, and we're glad it never happened.
3. The Undertaker has a black belt in Brazilian Jiu-Jitsu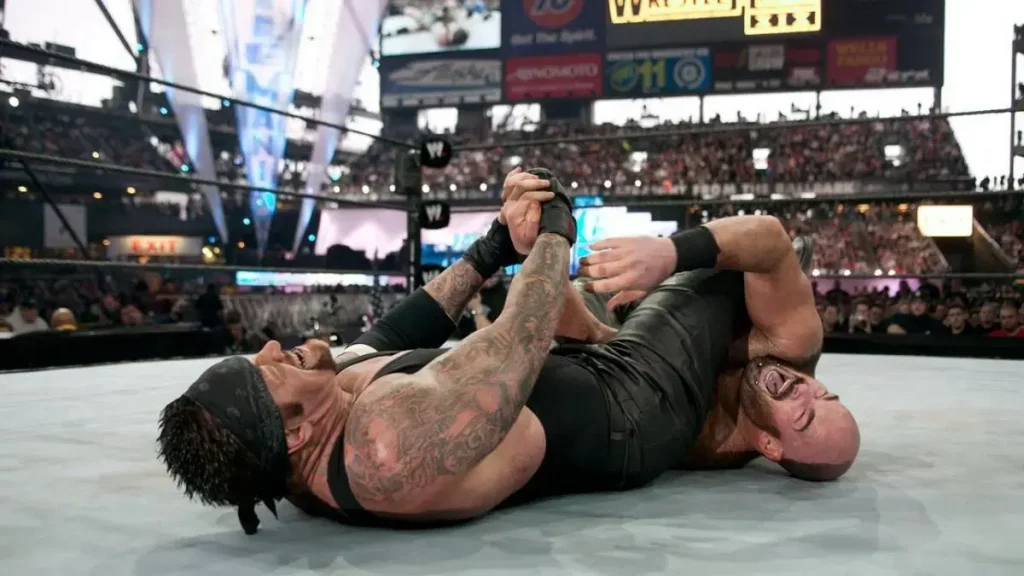 In 2011, The Undertaker, a prominent figure in professional wrestling, achieved a notable milestone by being granted a black belt in Brazilian Jiu-Jitsu by Rolles Gracie. Demonstrating his passion for combat sports, he frequently attends UFC events and is often seen mingling with various MMA fighters. One of his signature wrestling moves, the 'Hell's Gate,' draws inspiration from a submission technique in MMA known as the triangle choke.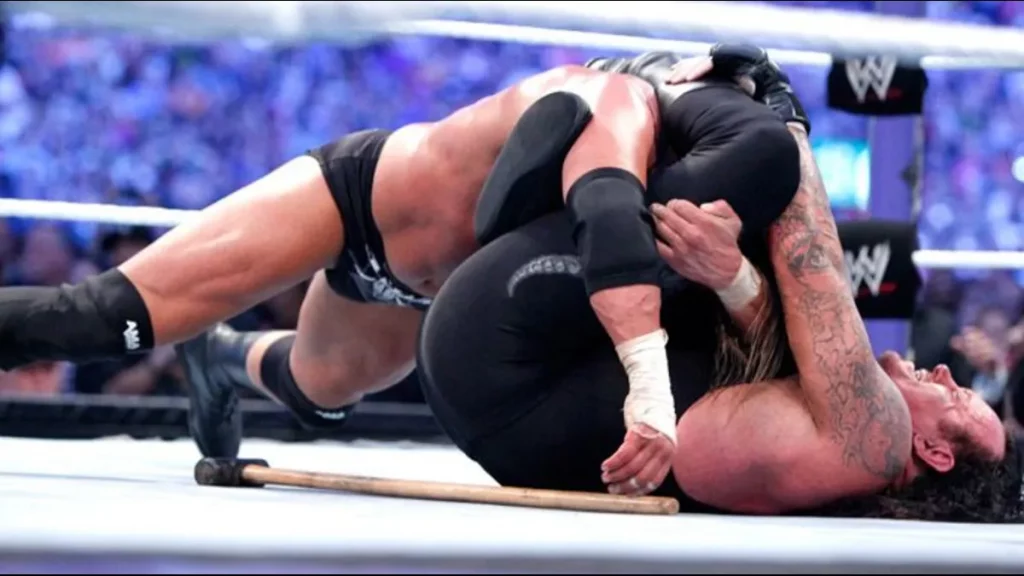 In interviews, The Undertaker has revealed that had he not chosen the path of professional wrestling, he would have definitely pursued a career as a mixed martial artist, showcasing his deep-rooted connection and interest in the world of MMA and mixed martial arts.
4. The Undertaker's original name was "Kane" The Undertaker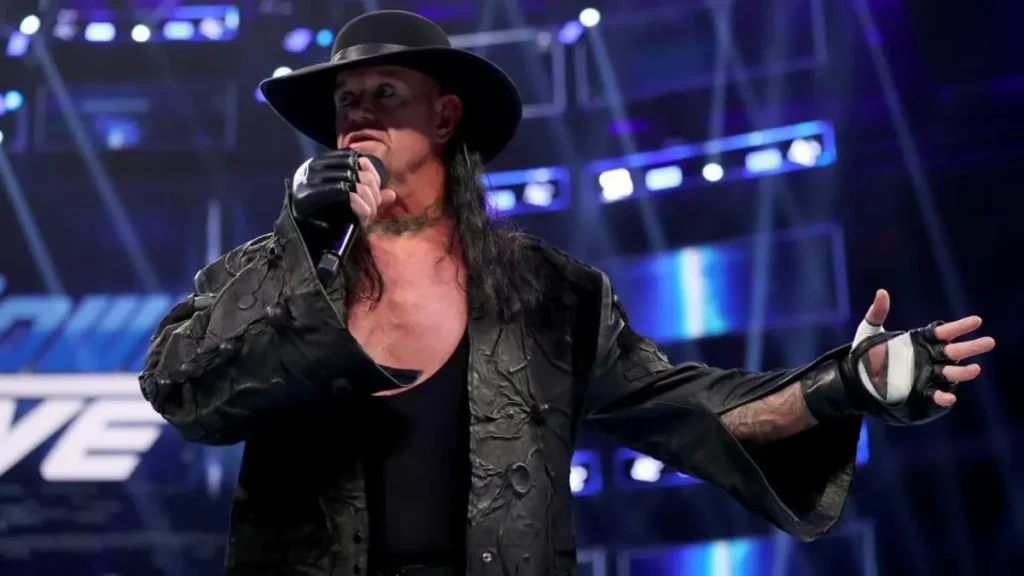 The Undertaker is a name that evokes greatness in the realm of professional wrestling, but initially, it had a very astonishing beginning to it. When he first appeared in WWE in 1990, he was introduced as Kane "The Undertaker." However, this amalgamation of names was short-lived, and the 'Kane' prefix was soon discarded. This decision, in retrospect, turned out to be significant, as it created an opportunity for another wrestler, Glenn Jacobs, to adopt the name 'Kane' years later, portraying the half-brother of The Undertaker.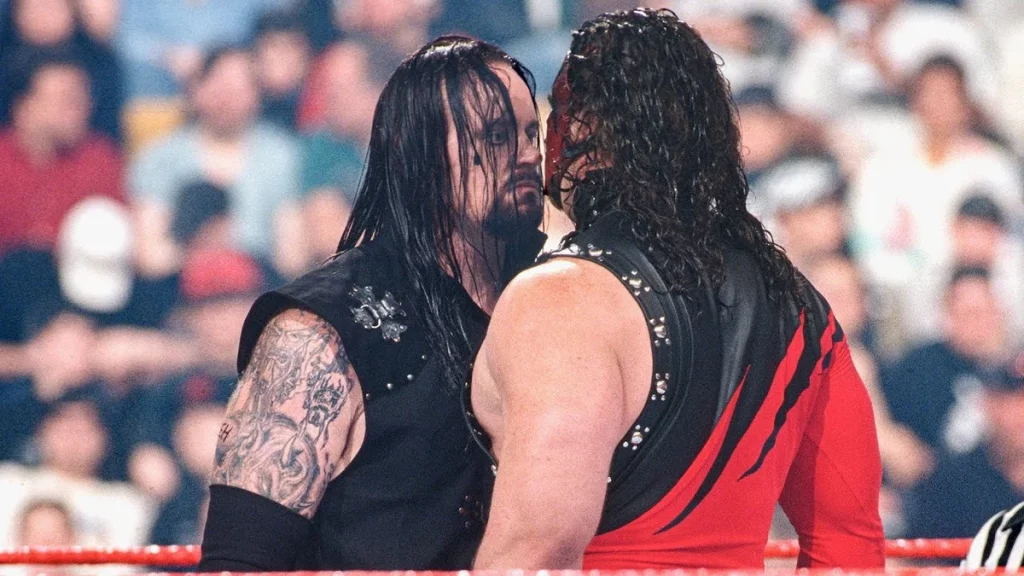 The removal of the 'Kane' part from The Undertaker's name proved to be a wise choice, giving the character a more enigmatic and ominous persona. 'The Undertaker' alone carries a weight of mystique and darkness that perfectly embodies the character and has contributed significantly to his iconic status in the wrestling world.
5. He hates Cucumber
Yes, you heard to Right. The Undertaker has a phobia of Cucumber. It's quite surprising to discover that The Undertaker, known for his fearsome persona, actually has a strong aversion to cucumbers. During an incident involving his close associate Paul Bearer, who often traveled with him to maintain their wrestling personas and storyline secrecy, The Undertaker insisted on Bearer handling mundane tasks to uphold their characters.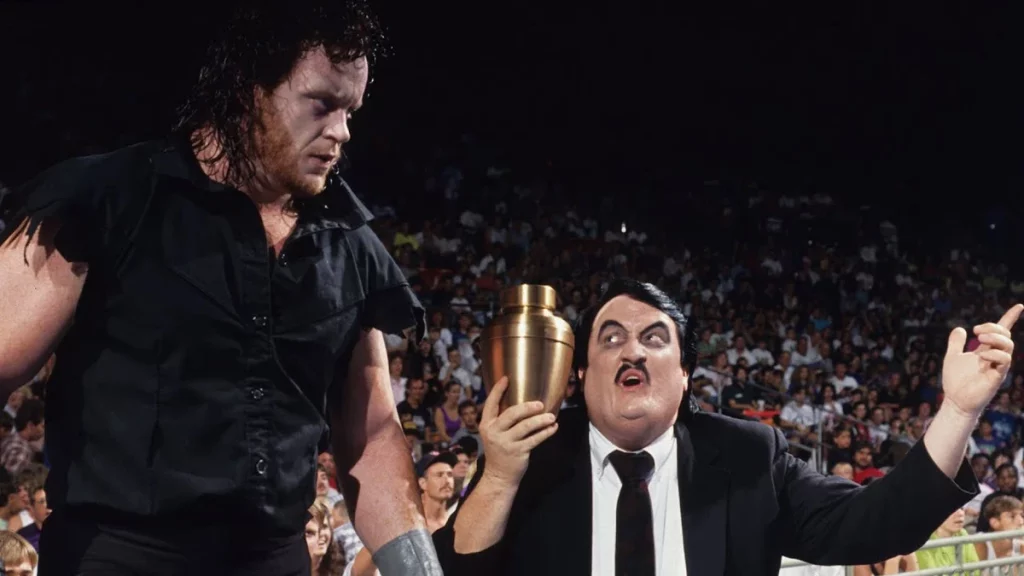 On a particular occasion, Bearer was in urgent need of a restroom break, but The Undertaker, committed to staying in character, prioritized refueling the car and made Bearer handle the task. Unfortunately, this led to an unfortunate accident where Paul Bearer ended up wetting his pants. Amused by the situation, The Undertaker shared the incident backstage, finding it quite comical.
However, in an attempt to seek revenge, Bearer pulled a prank by secretly placing cucumbers in The Undertaker's hat. When The Undertaker unsuspectingly picked up his hat, he was genuinely horrified and had a strong reaction, almost causing him to vomit. This unexpected fear of cucumbers adds an intriguing layer to the character of The Deadman, showcasing a surprising vulnerability behind the ominous facade.
6. The Undertaker has been married thrice
The Undertaker's journey in marriage has had its ups and downs. He's been married three times and has five children. First, he was married to Jordi Lynn for the longest time, from 1989 to '99, and they had a son named Gunner Vincent in 1993.
Also Read: The Undertaker Net Worth 2023, Lifestyle, Family, and More!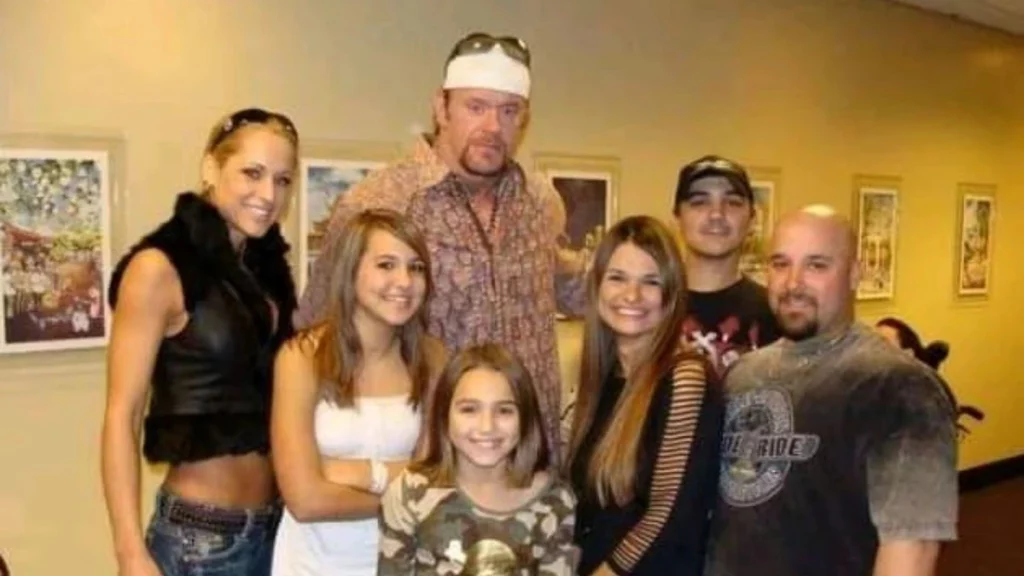 Then he married Sara, and they had two daughters, Chasey and Gracie. Currently, he's married to Michelle McCool, and they have a daughter named Kaia Faith Calaway, born on August 29, 2012, and an adopted son named Kolt.
7. He rented his house to Brad Pitt and Angelina Jolie once
In this interesting tale, there are some unusual connections involving famous actors Brad Pitt and Angelina Jolie, and the home of the wrestler, The Undertaker. When Brad Pitt and Angelina Jolie were shooting for a movie, they decided to stay in a place near Austin, Texas called Cedar Creek. Interestingly, the place they rented was owned by none other than The Undertaker himself!
The house they stayed in was unique—it had a wrestling ring and an incredibly large master bedroom. The bed in the bedroom was custom-sized and so enormous that it was said to be bigger than most regular houses. This special accommodation was requested by The Undertaker, adding a much-needed surprising twist to their stay.
8. He has a BSK tattoo for a very specific reason
The Undertaker sports a tattoo reading "BSK" on his abdomen, standing for "Bone Street Krew." The BSK was a tight-knit group of wrestlers who formed a brotherhood within the wrestling community. The tattoo holds immense significance, representing the love and bond shared among its members. The BSK, including Undertaker, Yokozuna, Savio Vega, and others, forged a close friendship outside the ring, often traveling and supporting each other.
Also Read: The master of pain Undertaker recalls heart rendering moment as his career was ending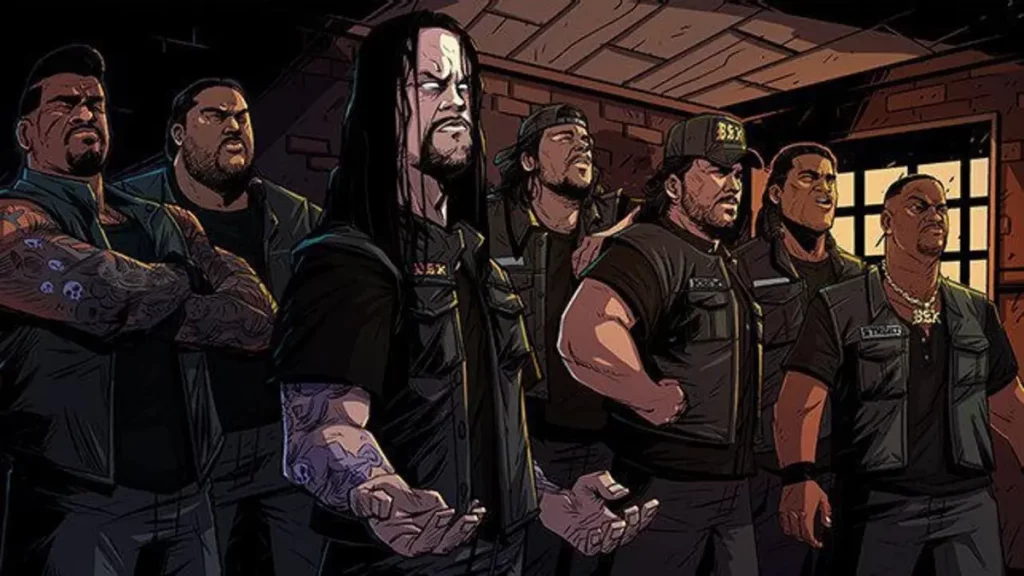 Sadly, several members of the BSK, including Yokozuna and Paul Bearer, have passed away, making the tattoo a constant reminder of the cherished memories and friendships that endured throughout their wrestling careers. It signifies not only professional friendship but also the lasting personal connections that made their journey in the wrestling world richer and more meaningful.
9. He is the only superstar to defeat every Evolution member at WrestleMania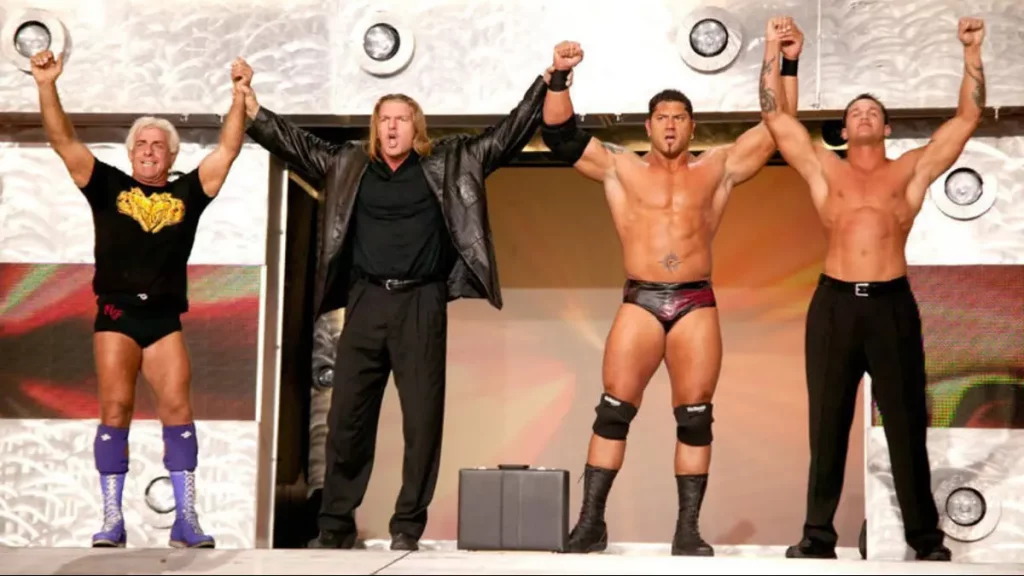 For many wrestlers, just getting to fight a member of Evolution is a big deal. But not for The Undertaker. The Undertaker didn't just fight them; he won against every member of Evolution on the biggest stage of wrestling i.e. Wrestlemania. He beat Ric Flair at WrestleMania X8 and Randy Orton at WrestleMania 21.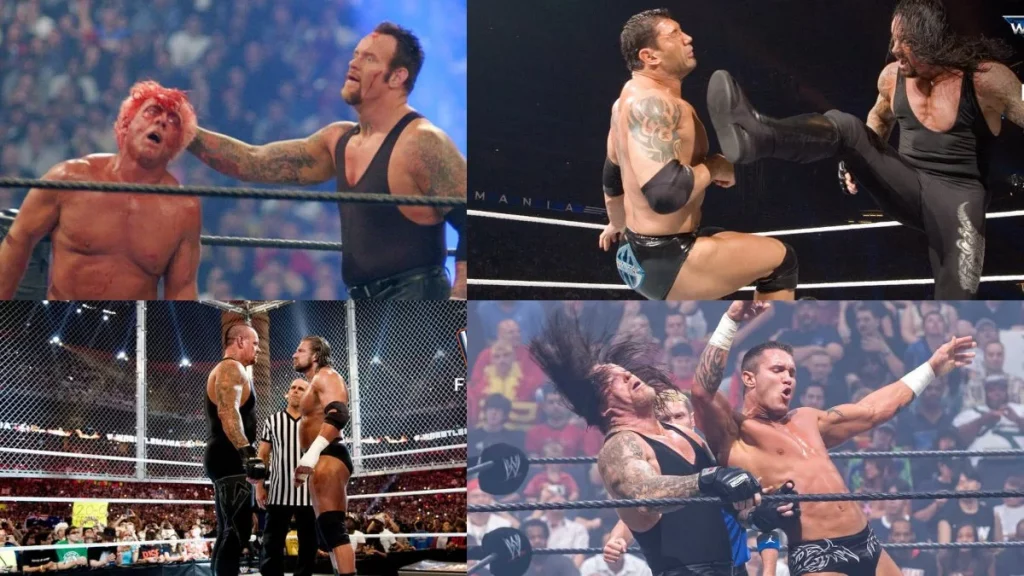 Triple H faced Undertaker three times at WrestleMania and lost all three times—first at WrestleMania 17, then at 27, and again at 28. And in WrestleMania 23, Undertaker won against Batista in a match where his remarkable wrestling streak was on the line. He also won the World Heavyweight Championship that day. Definitely an achievement in his already diversified accolades.
10. He loves to play Golf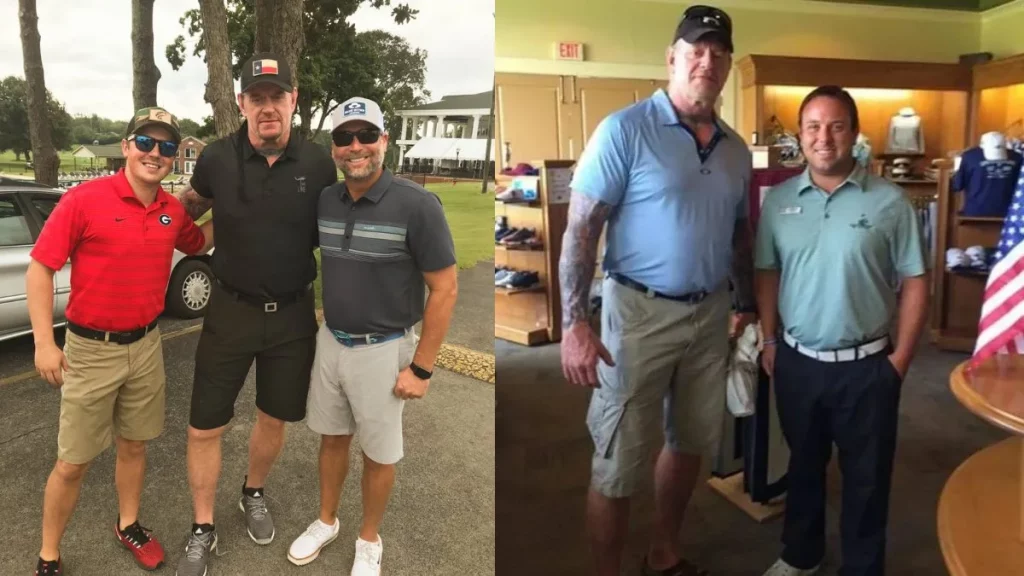 The Undertaker enjoys playing golf, even though he admits he's not very good at it. When he's not in his wrestling character, he spends time with his family, especially his kids. Golf is one of his hobbies, but it seems he finds it a bit frustrating because he's not excellent at the game.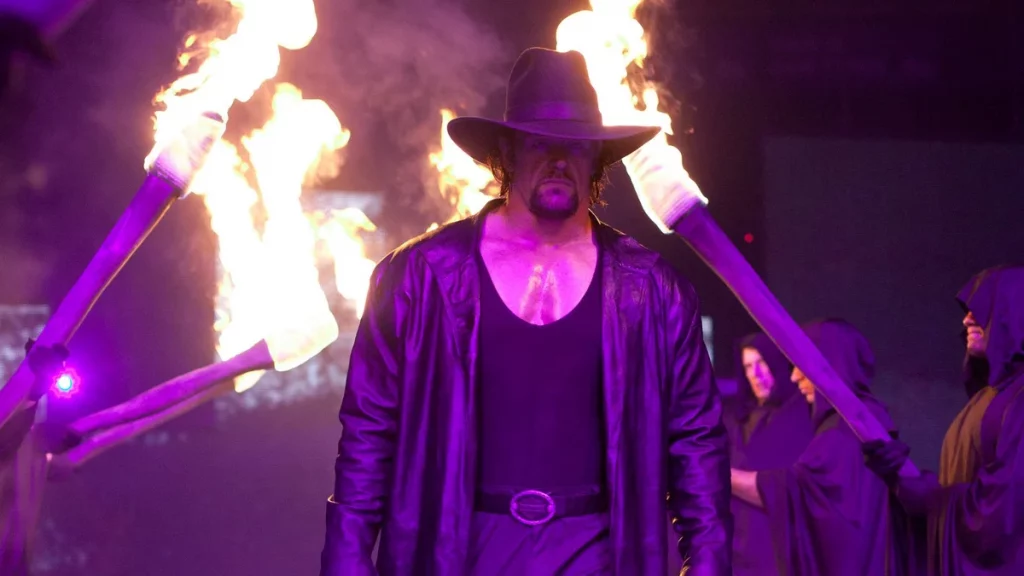 He mentioned in an interview that despite his love for golf, he often ends up feeling miserable because of his lack of skill in the sport. It's amusing to imagine The Undertaker wearing a casual polo shirt and shorts on a golf course, a far cry from his usual intimidating persona.
Also Read: Top 10 lesser-known facts about Dwayne "The Rock" Johnson
Add Howdy Sports to your Google News feed.