The rivalry between the Beast Brock Lesnar and the American Nightmare Cody Rhodes came to a final end in the biggest party of Summer i.e. SummerSlam. Rhodes went on to win the match by pinning Brock clean in the process. Lesnar to everyone's surprise then went on to embrace Cody after the match. Now Kurt Angle in his latest edition of The Kurt Angle Show gives his opinion on Brock Lesnar embracing Cody Rhodes post their match at SummerSlam.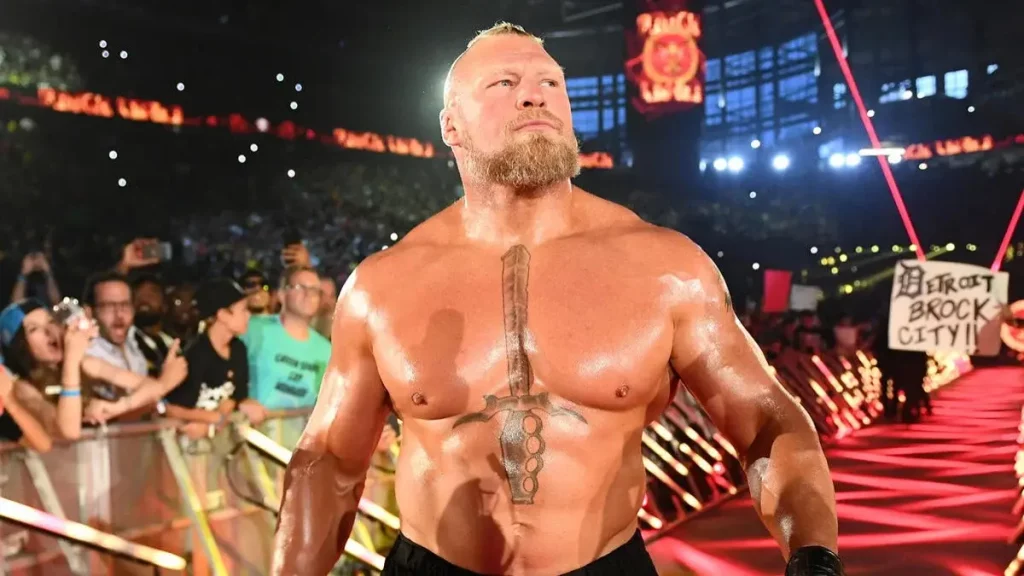 Brock Lesnar is considered one of the toughest and the most brutal wrestlers on the WWE roster. He has won multiple world titles. And not to mention he was the first person to break the Undertaker's streak at Wrestlemania. Thus when Lesnar was instilled in a feud with the American Nightmare Cody Rhodes, everyone's expectations rose to new heights.
WWE fans got what they wanted to see i.e. an intense storyline including some brutal matches. Lesnar and Cody each won a single match in their previous encounters. Thus their SummerSlam encounter then would be considered as the concluding match determining the best between the two.
Cody Rhodes went on to defeat Lesnar clean at SummerSlam which not many wrestlers have done before. And post the match, we got to witness something that has not happened before on WWE television. Brock Lesnar embraced Cody Rhodes and raised his hands acknowledging the American Nightmare in the process.
Now Angle in his podcast gave his opinions on Brock Lesnar's actions. Angle said, "Brock's bullying him for months, and all of sudden he respects them now because he beat him. You know that's a pretty cool moment. Brock doing that, Brock wouldn't do that with just anybody either. You have to earn his respect to get it."
Brock Lesnar Hugging Rhodes Was Not Planned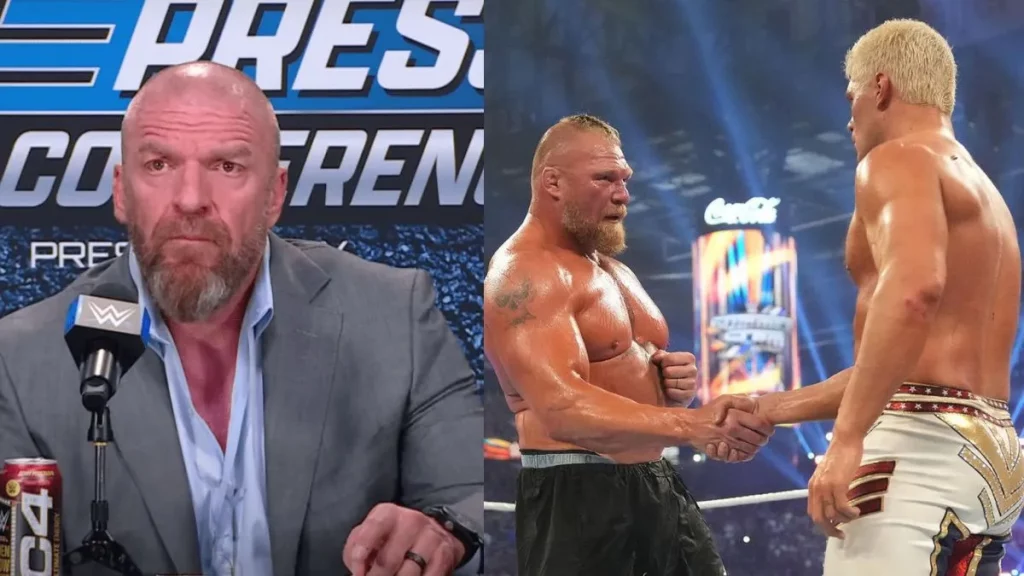 Brock Lesnar is undoubtedly one of the biggest names in the history of combat sports. At the same time, he is also considered to be very professional at doing things in the WWE. In this year's SummerSlam we saw the beast face off against Cody Rhodes in one on one match that took everyone by surprise. It's not because Rhodes won the match but because of how Lesnar showed respect to the American Nightmare after their match.
This gesture of Lesnar took everyone by surprise but you will be surprised to know that Lesnar embracing Rhodes was not actually planned. According to Triple H post-show, this action of showing respect from Lesnar to Cody Rhodes was 'totally unplanned' and a very surprising moment backstage.
Read Next: Kurt Angle ranks his Top 3 matches against Brock Lesnar
Add Howdy Sports to your Google News feed.