WWE Hall of Famer Kurt Angle joins Paul Bromwell in a podcast to recall various feuds and moments in wrestling. WWE Hall of Famer recalls Brock Lesnar's SummerSlam Tractor stunt in that process. Paul Bromwell recreates the scenario by dictating the incident.
Bromwell then raises a question for Kurt Angle: Do you think Brock Lesnar has done the SummerSlam Tractor stunt better in the Ruthless Aggression era or not? Kurt Angle straight away answers, "Yes, why not? What's the difference between now and then? " Absolutely, I think he could have executed this stunt better in the Ruthless Aggression Era. Subsequently, the WWE legend firmly believes he was better in the Ruthless Aggression Era.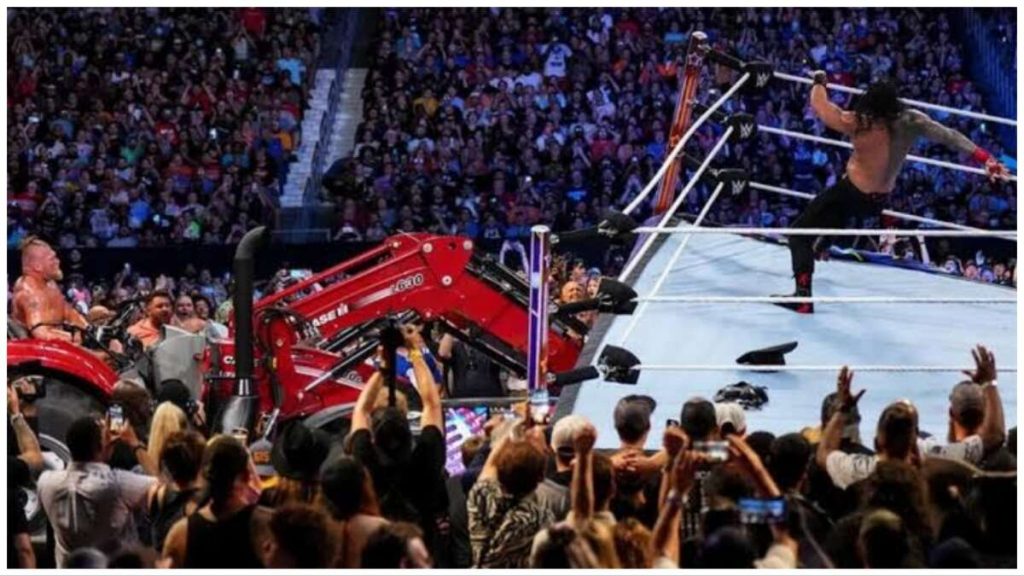 Paul now highlights Brock Lesnar's formal look—Brock wears sleeveless and does plaits—and names him as Formal Brock Lesnar. Legend remarks, "Yes, I loved him; that's him every day."
Bromwell further discusses that we are now looking back at the early 2000s. He addresses the fact that several WWE fans miss the custom pay-per-view sets that WWE had.
When asked: Do you have any particular moment you think was cool or something you looked at, if you don't care? Kurt Angles replies, "Every time I actually think this"; he further illustrates, "I can't remember any of this stuff."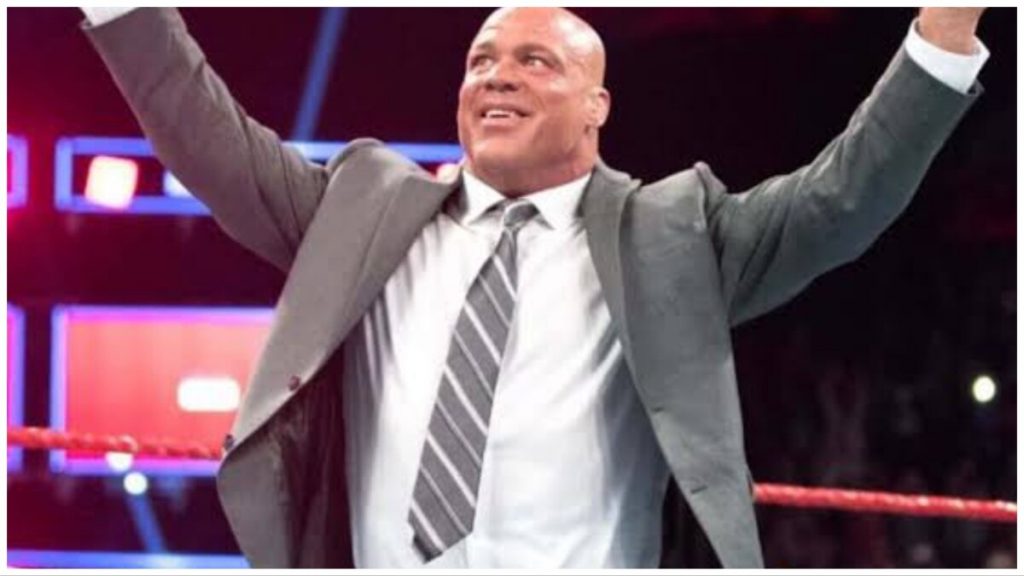 Then Paul Bromwell intervenes and again asks if there is anything he doesn't care about. Kurt mockingly replies, "No, I didn't; don't get me wrong, I appreciate it as we have made a lot of money." Paul laughs and highlights that this is actually what Kurt cares about.
Kurt Angle Ultimate action figure
Paul Bromwell and Kurt Angle promote the action figure of Kurt Angle: "Kurt Angle Ultimate," which is available for pre-sale. Cromwell discloses that he has already purchased it. Certainly, It is a great piece as you get Kurt's autograph with it. The action figure depicts young Kurt Angle with hair, aka modern Kurt Angle, states Paul Bromwell.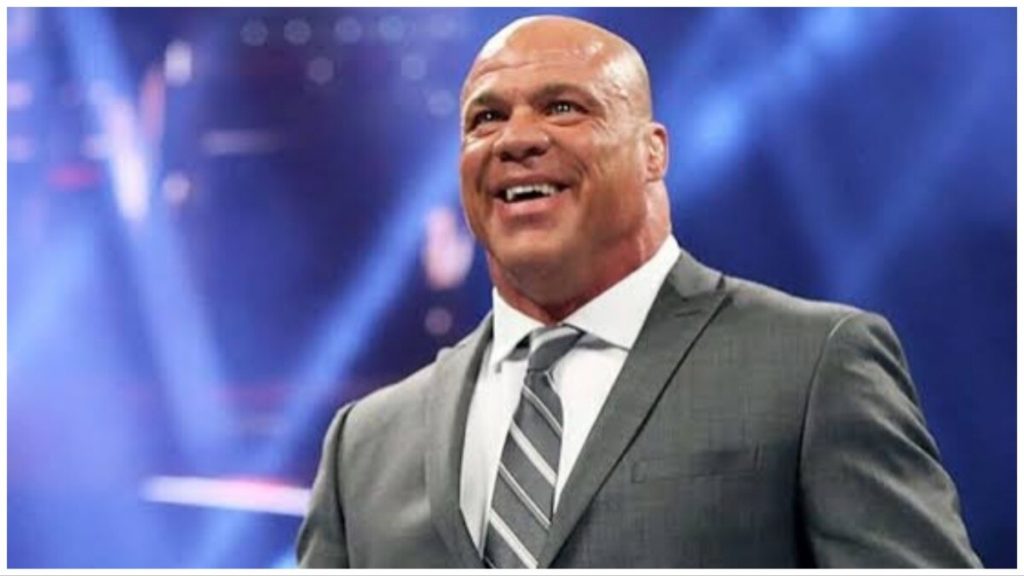 In this Podcast, Kurt Angle acknowledges Brock Lesnar in every era, as the beast who has always come up with new and better. Kurt Angle and Brock Lesnar had incredible chemistry working together in the Ruthless Aggression Era.
Undoubtedly, they share a beautiful understanding as competitors. WWE Hall of Famer recalls Brock Lesnar's SummerSlam Tractor stunt by Brock Lesnar. Additionally, the wrestling veteran shares that he loves the formal Brock Lesnar, which comes with plaits, sleeveless clothing, and all.
Read Next:
Add Howdy Sports to your Google News feed.