Brock Lesnar is undoubtedly the most overpowered and dominant wrestler on the WWE roster. Lesnar has earned his name in all of the combat sports which includes sports entertainment as well as mixed martial arts. Lesnar in this period also had an altercation with Zack Gowen that established his dominance. Kurt Angle on The Kurt Angle Show reacts to Brock Lesnar destroying Zack Gowen and shares his thoughts on the altercation.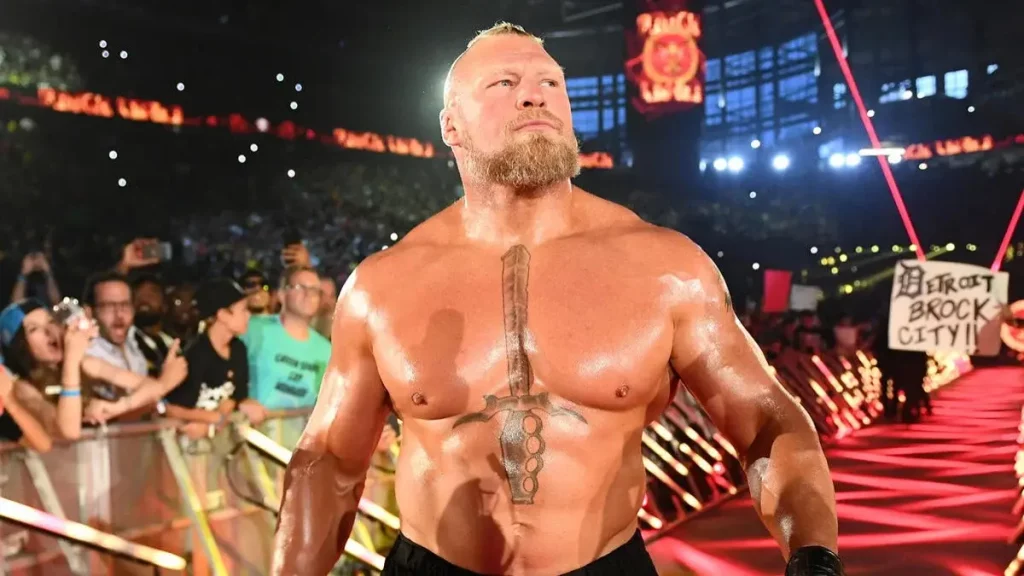 Brock Lesnar made his grand debut in WWE in the year 2002 and was instantly pushed to the main event scene. He was presented as a Next Big Thing to the WWE audience and was portrayed as the most dominant wrestler on the card. Lesnar also had various high-profile feuds with the likes of The Rock and Undertaker. Lesnar also came into the title picture real quick as he went on to win the WWE Championship at SummerSlam, becoming the youngest to do so.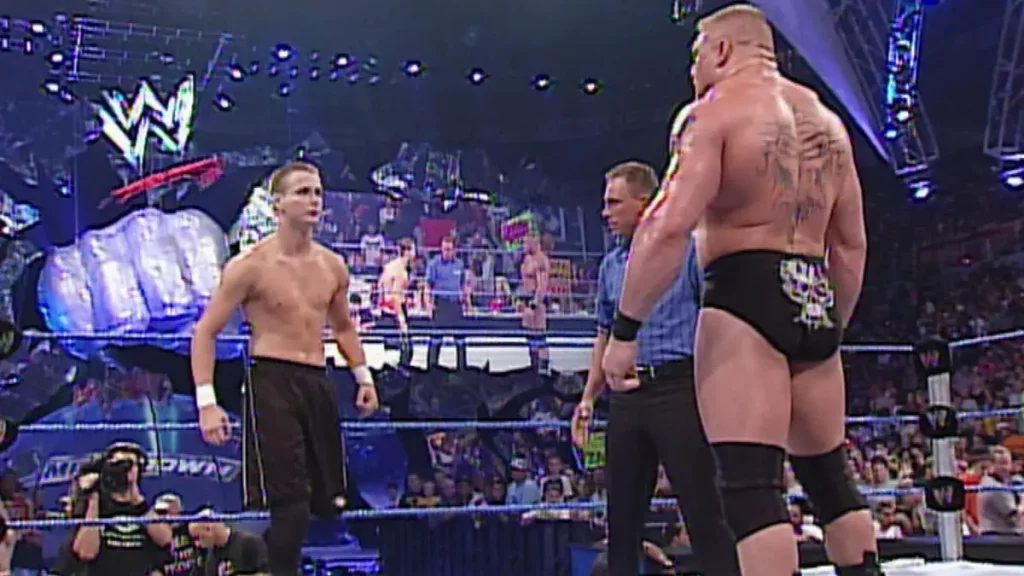 In this very period, Lesnar had an altercation with Gowen who had only one leg. Lesnar faced Gowen on an episode of SmackDown in the year 2000. And what is known as one of the most brutal matches in the history of WWE.
Reacting to the match, Angle on The Kurt Angle Show said, "You know what it was a serious a** kicking. I honestly believe that it went a lot further than having just Brock beat him up. I think that it was sending a message to Zack. And that message was heard loud and clear."
Angle also went on to praise Zack for his in-ring work and said, "Zack, this kid is a very good wrestler. He only had one leg and a lot of support from the fans. And when Brock did that to him that definitely gave him heat."
Kurt Angle Talks about Stephanie McMahon's Return At SmackDown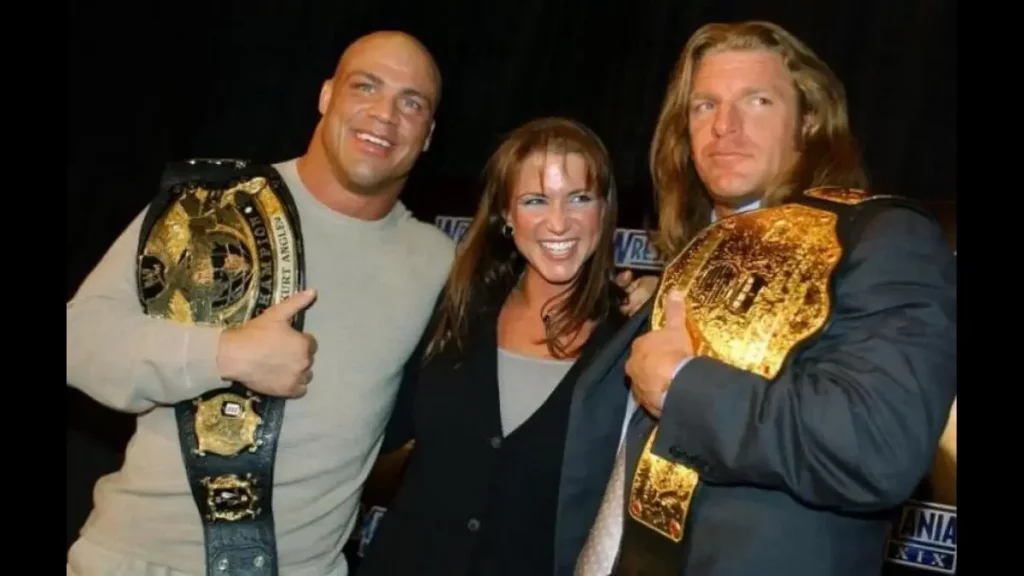 Kurt Angle had a long and illustrious WWE career. From fighting the best of the company to winning the top gold, Angle has done it all. One of the most memorable storylines in Angle's WWE career was a Love Triangle between Stephanie, Kurt, and Triple H.
Thus Angle's fondness for Stephanie is well-known to everyone. While speaking on The Kurt Angle Show, Angle was asked about the segment of SmackDown where Stephanie returns to the rescue of Undertaker. To which Angle responded, "You know what, every time Stephanie comes back it's really good. But it was kind of weird having Undertaker in there. The Deadman with these two beautiful women. No, I never saw that before."
Read Next: Kurt Angle makes a bold statement about Brock Lesnar
Add Howdy Sports to your Google News feed.