Kurt Angle and John Cena are two of the most respected and beloved wrestlers in the professional wrestling circuit. Both wrestlers have immense history and chemistry. Therefore, when it was announced that Angle would retire in Wrestlemania 35, everyone started to assume that Cena would be his final opponent. But that never happened. Now Kurt Angle in an interview with Chris van Vliet opens up on wanting to wrestle John Cena in his retirement match at Wrestlemania 35.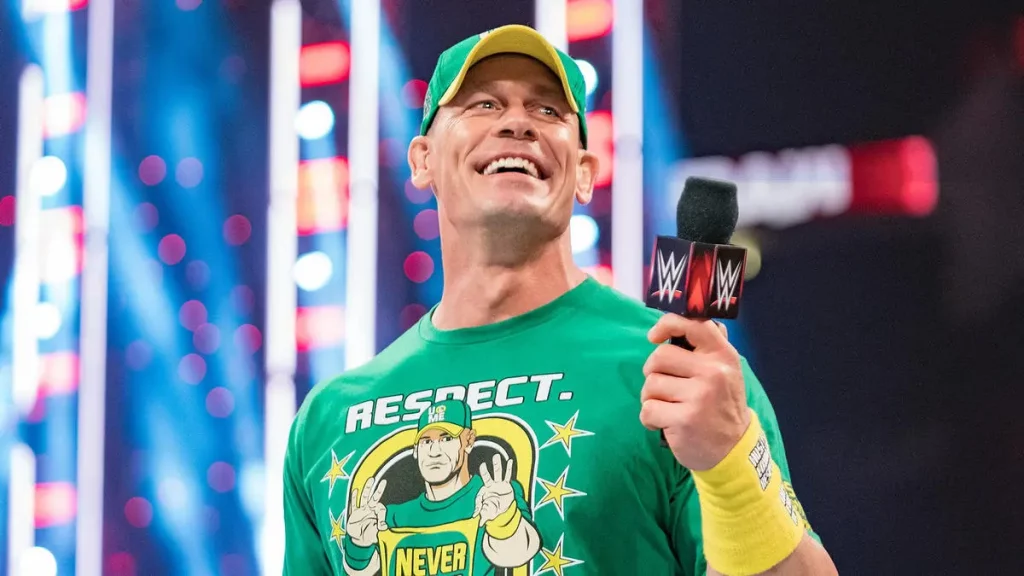 John Cena is undoubtedly one of the biggest names in the history of sports entertainment. Cena has inadvertently had a huge impact on the professional wrestling industry. But did you know Cena made his huge debut against Kurt Angle on an episode of SmackDown? Cena was training in Ohio Valley Wrestling alongside WWE legends Brock Lesnar, Randy Orton, Batista, and many more.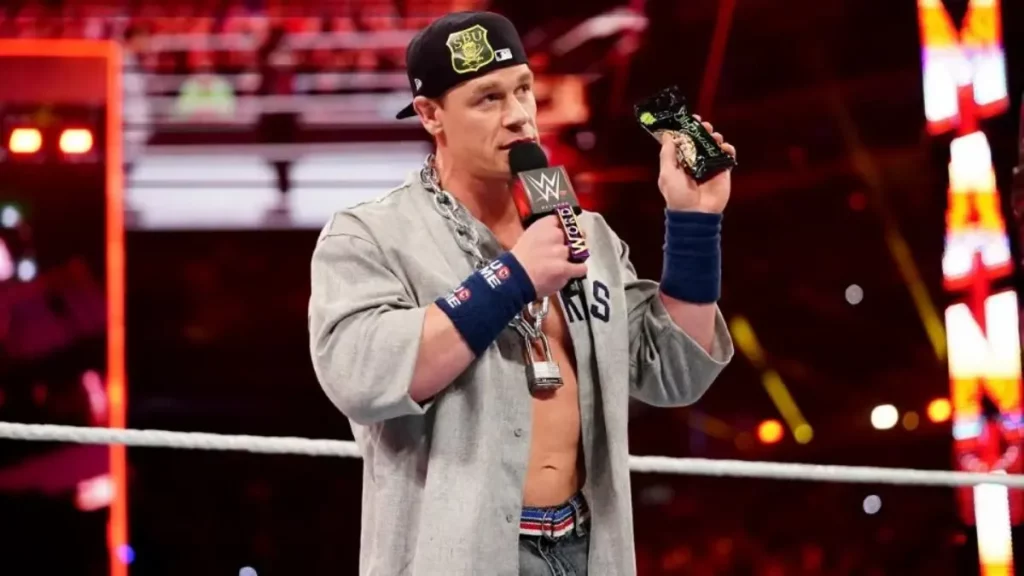 After Cena made his grand debut on the WWE main roster, there was no looking back for him. Cena through his thuganomics gimmick was winning countless hearts. Since then Cena never looked back. He then went on to have high-profile feuds with the likes of Triple H, Randy Orton, Kurt Angle, Bray Wyatt, and many more. He also went on to win countless championships and matches. But the one match that WWE fans were eagerly waiting for never took place.
Also Read: Shelton Benjamin Wants his Ideal Kurt Angle to Induct him Into the WWE Hall of Fame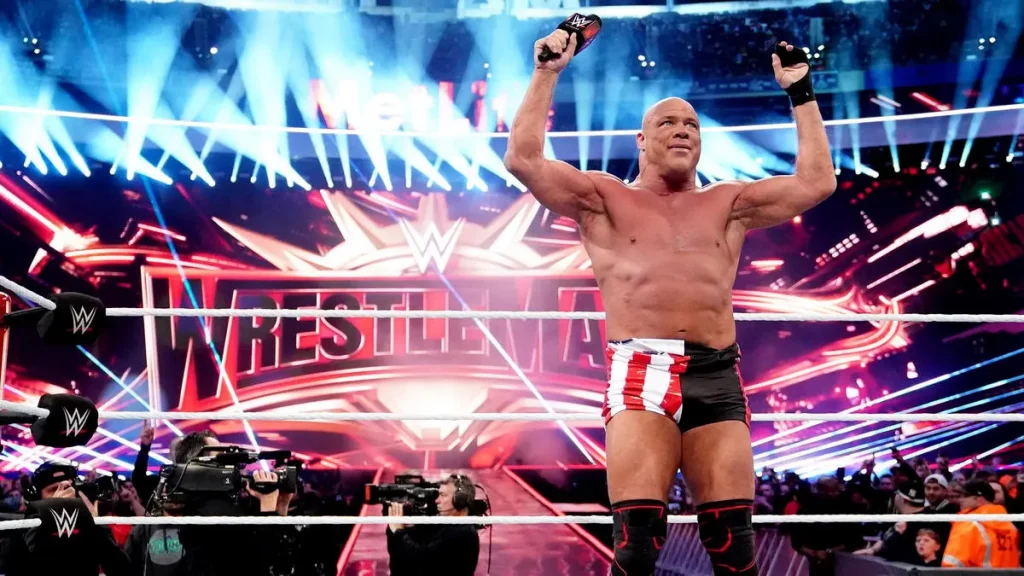 This was the retirement match of Kurt Angle at Wrestlemania 35. Angle and Cena had a lot of history with each other, thus it was a common consensus among everyone that Angle might fight Cena in his last-ever WWE match. But that never happened as Angle faced Baron Corbin at Wrestlemania 35 and lost his last-ever match in WWE. This shocked the fans and many also felt betrayed by this decision.
Also Read: Kurt Angle Applauds Matt Striker's Role as WWE Commentator and Host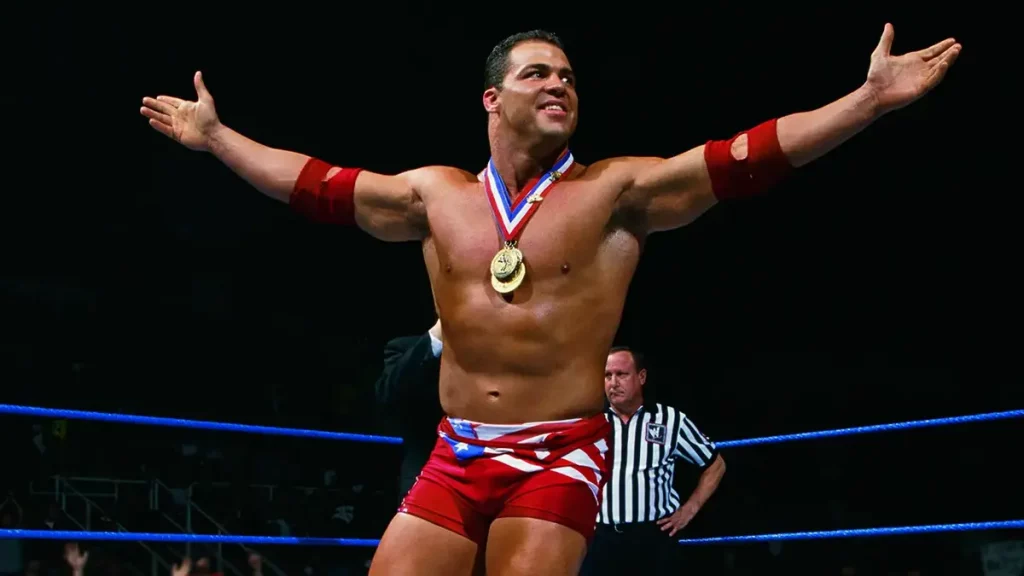 Now WWE Hall of Famer Kurt Angle in an interview with Chris Van Vliet opened up on his desire to wrestle Cena in his retirement match. Angle said, "I asked Vince, Can I have John Cena? Because I started his career. I think it would be proper if he ended my career. And Vince said No, you have Baron Corbin. You have been doing programs with him for six months, You have to continue."
Also Read: "We had great chemistry", Kurt Angle Recalls his Feud With the Controversial WWE Wrestler Eugene
Angle then elaborated on the whole situation. Angle while quoting Vince McMahon said, "But if you want Cena, you could have him next year. And I said I am only going to go to this Wrestlemania. And he said then you have to wrestle Baron Corbin, are you Okay with that? I said Fine. So I wasn't able to get Cena but he gave me the option if I wanted to continue on and wrestle another year then I could wrestle John Cena."
Kurt Angle wrestling John Cena in his retirement match would have definitely been a perfect send-off to the legend. But never say never in professional wrestling. What are your thoughts on the same? Let us know. To do the same, follow us on our Social Media Pages where we post similar wrestling-related content
Also Read: "He reminds me a lot of AJ", WWE Hall of Famer Kurt Angle commends Kenny Omega
Add Howdy Sports to your Google News feed.