In a recent interview with Chris Van Vliet, Kurt Angle opens up about three things for which he is grateful. He claims that because of these, my life is beautiful, and I am grateful to have them. I just feel fortunate to be in this place, taking in these vibrant causes for my happiness.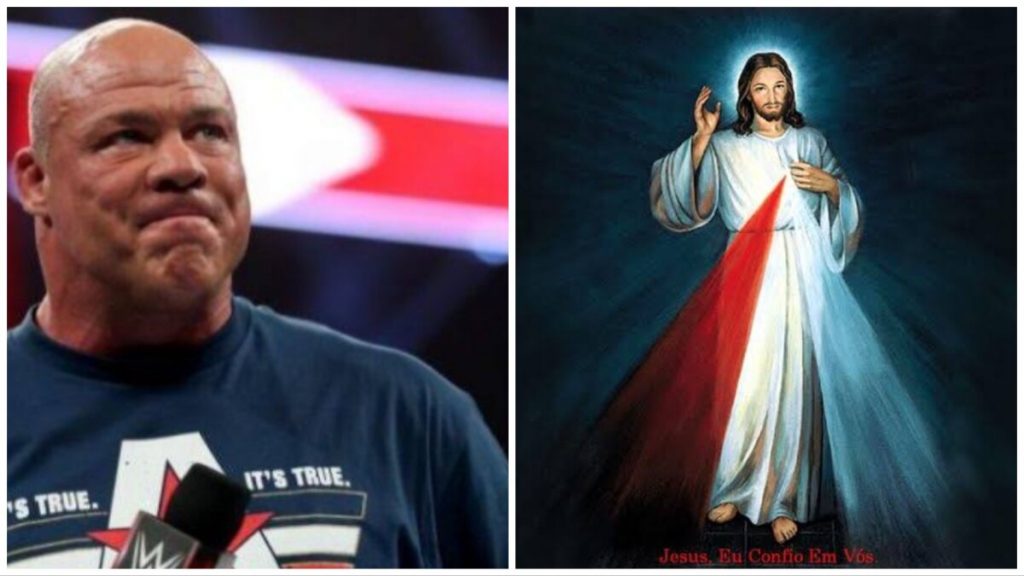 Veteran wrestler expressed his gratitude for his strong belief in Jesus Christ. He continues by saying that his faith in Jesus Christ has greatly inspired him to act morally and to be okay. Everything to him is the blessing of Jesus Christ. Kurt Angle claims that his god deserves all the credit for who he is now. Angle's dark life has been illuminated by Jesus.
Kurt Angle highlights his family as the second thing. Being part of such a devoted family makes Kurt Angle very pleased. He is proud of himself for being a member of this lovely family. Giovanna Yannotti and Kurt Angle were married in 2012.
Also read: "He reminds me a lot of AJ", WWE Hall of Famer Kurt Angle commends Kenny Omega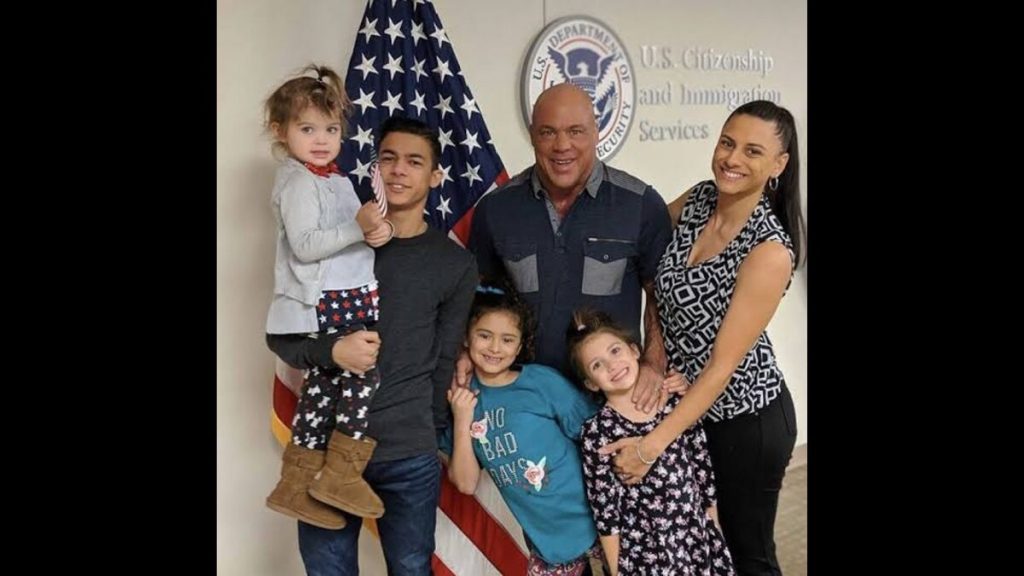 The couple has three beautiful daughters: Giuliana Marie Angle, born on January 22, 2011, Sophia Laine Angle, born on December 31, 2012, and Nikoletta Sky Angle, born on November 5, 2016. Kurt Angle claims that his family is joyful and that he is appreciative to have them.
Kurt Angle talks about his wellness despite having sustained numerous injuries, which is the third thing that makes him grateful. He acknowledges that he does occasionally experience pain. However, it is not enduring. Kurt Angle claims that despite having cancer and other inheritable illnesses in his family, he is healthy from a blood test viewpoint and is free of any diseases.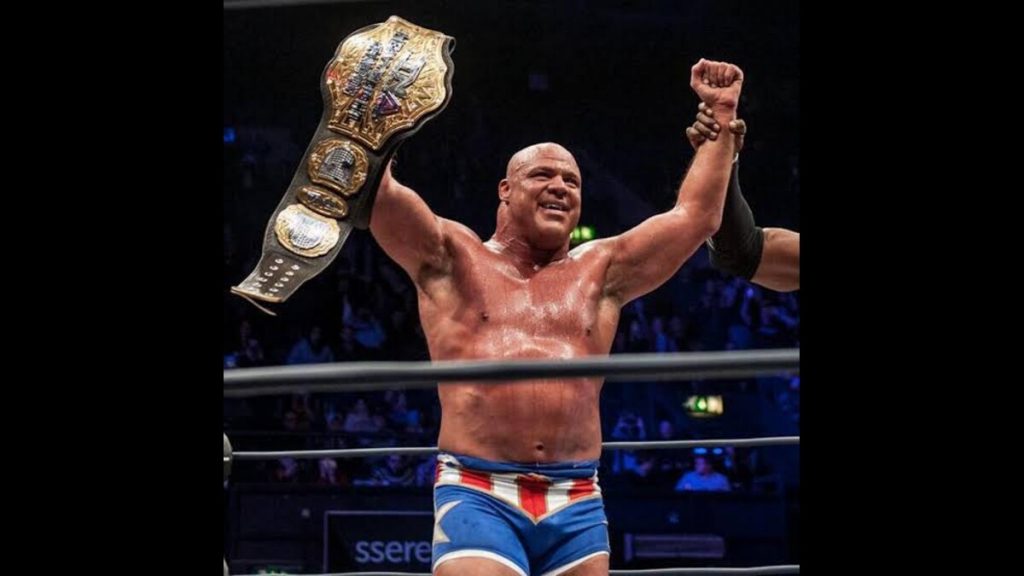 Despite having genetic diseases like diabetes and cancer, Angle is thankful for his good health. Kurt Angle emphasizes how fortunate he is to be free of illnesses and other health issues.
Kurt Angle ends the conversation by thanking God for the three things he listed as the causes of his gratitude. He claims that these three items have unquestionably improved and eased his quality of life. He is the luckiest person in the universe because of his strong faith in Jesus Christ, his cherished family, and his good health.
Also read: "Canada wanted to beat the shit out of me", Kurt Angle recalls the time when he cut a promo on Bret Hart
Add Howdy Sports to your Google News feed.