As we all know that Kurt Angle has fought several iconic wrestlers in his long and illustrious career. But do you know that during the year 2004, Angle had to do a double job and had to feud with two upper-card wrestlers? Yes, You heard right. Kurt Angle in his latest edition of The Kurt Angle Show recalls the time when he was working with John Cena and Eddie Guerrero at the same time.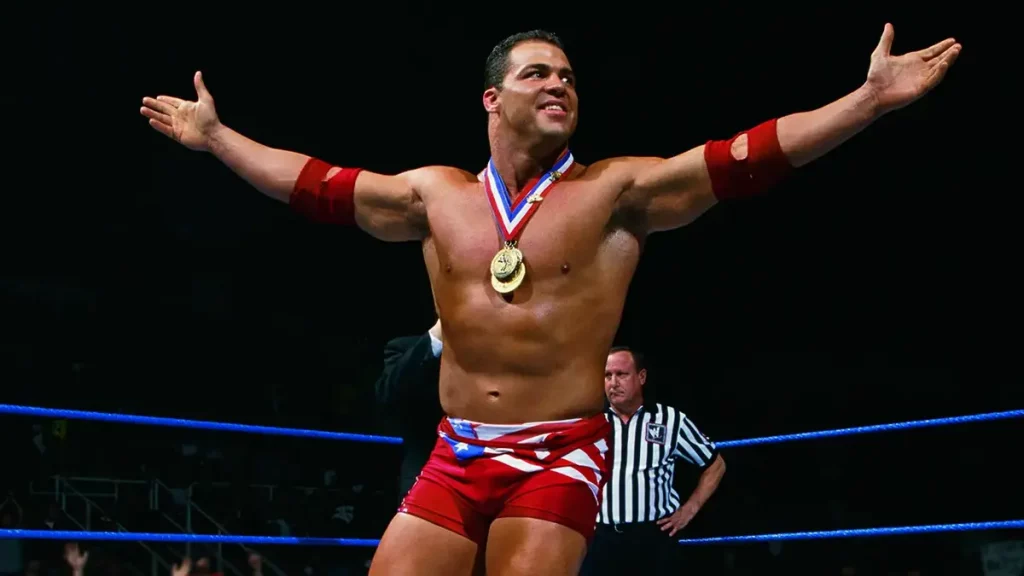 The Olympic gold medalist Kurt Angle started his career as an amateur wrestler and then transitioned into professional wrestling. Angle made a grand debut at WWE and got involved in some high-profile feuds with the likes of Triple H, Undertaker, John Cena, Edge, Eddie Guerrero, and many more. But throughout this journey, Angle had to face several injuries and concussions. While in return halted his momentum and his overall career.
Also Read: Kurt Angle gives his opinions on Brock Lesnar embracing Cody Rhodes after their match at SummerSlam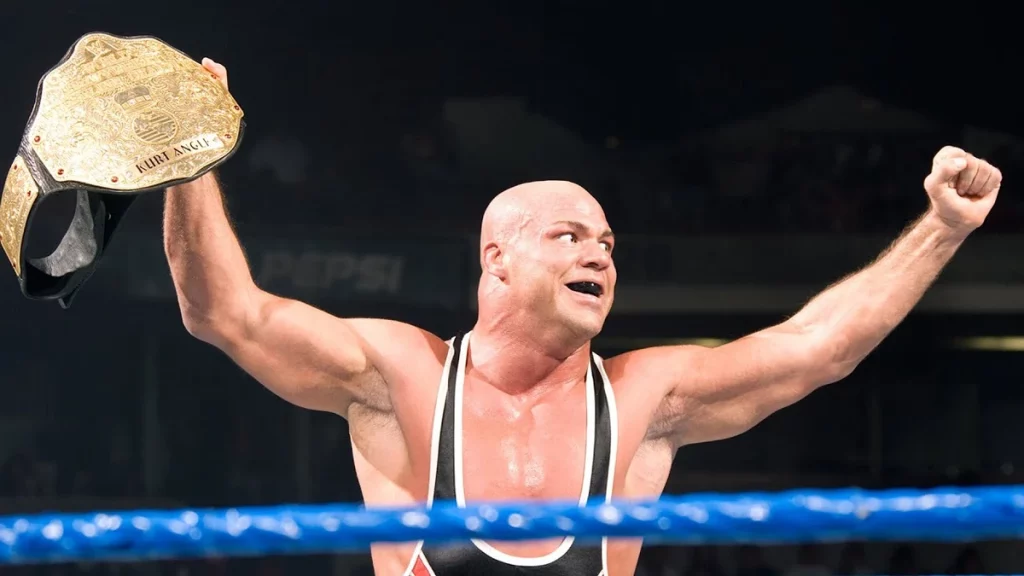 Due to the same reasons, Brock defeated Angle for the WWE Championship at the main event of Wrestlemania 19. And this gave Angle sufficient time off to get surgeries and recover from the injuries. Kurt Angle made a surprising return after several months, however, his neck issues were still very much prevalent. As a result, Angle was then appointed as the General manager of SmackDown. This move kept Angle off the ring and as well gave him enough required screen presence.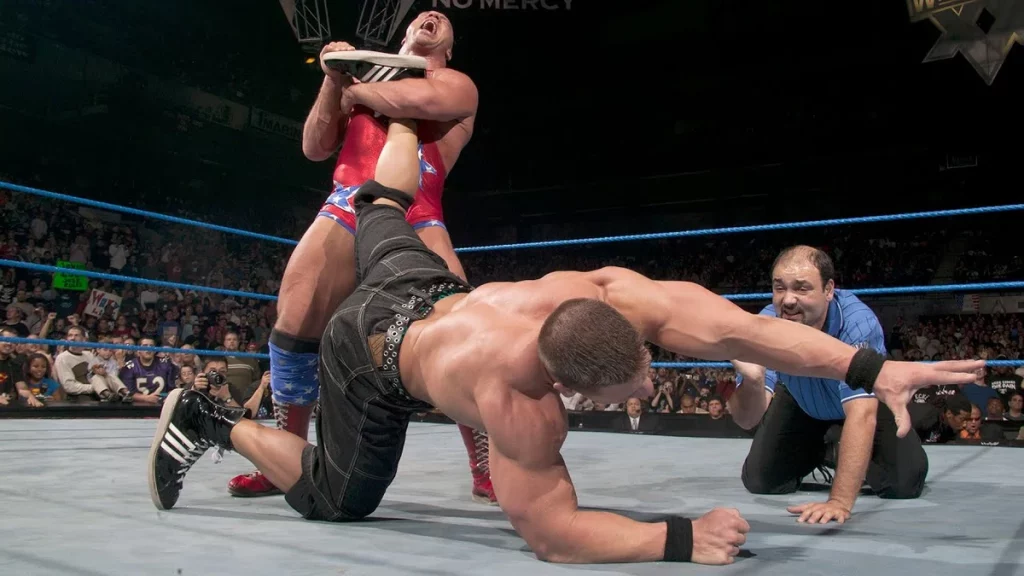 During this very period, Angle got into feuds with several talents including the likes of Eddie Guerrero and John Cena. In fact, Angle had to feud with both wrestlers at the same time. Though Angle was feuding with both wrestlers, he never got physical with Cena. That their rivalry never culminated in a big match.
Also Read: [Watch] Kurt Angle Reacts to Eddie Guerrero Auctioning off his Stuff with SmackDown Divas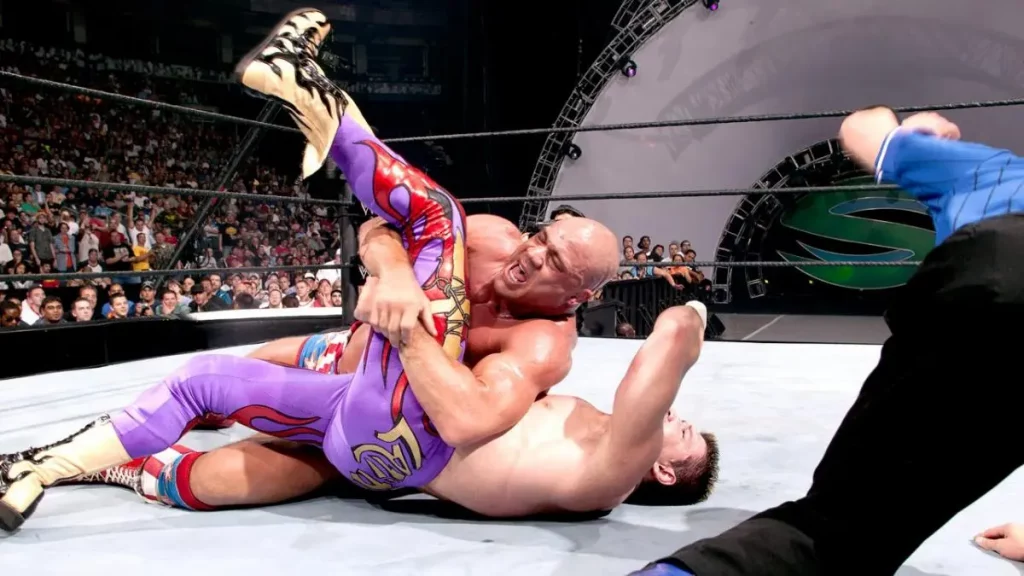 Talking about the same in the latest edition of The Kurt Angle Show, Angle said, "Yeah I was. But when did I have time to do it? I was feuding with Eddie and I was feuding with Cena. But you know they were using me to get John over. That's the whole reason, I was the GM fixing around. He was overcoming all the odds. Everything I threw at him, he was winning. He kept defeating everything I dissed to him."
Angle then elaborated on the same point stating, "So every athlete and opponent that I dissed to him, he kept winning. So it was working for John but I was working with Eddie at the same time. I cannot work with both of them. Or At least wrestle both of them at the same time."
Kurt Angle has time and time again spilled several secrets about his lifestyle and about the wrestling industry in his podcast. For more such content keep following our website.
Also Read: Shelton Benjamin Wants his Ideal Kurt Angle to Induct him Into the WWE Hall of Fame
Add Howdy Sports to your Google News feed.