Eddie Guerrero is undoubtedly one of the most loved and respected superstars in the professional wrestling circuit. The untimely death of the superstar back in the year 2005 sent shockwaves throughout the wrestling industry. Guerrero was also considered by many WWE wrestlers as the most humble human being on the planet. While remembering their iconic feud, Kurt Angle reacts to Eddie Guerrero actioning off Angle's stuff in a recent episode of The Kurt Angle Show.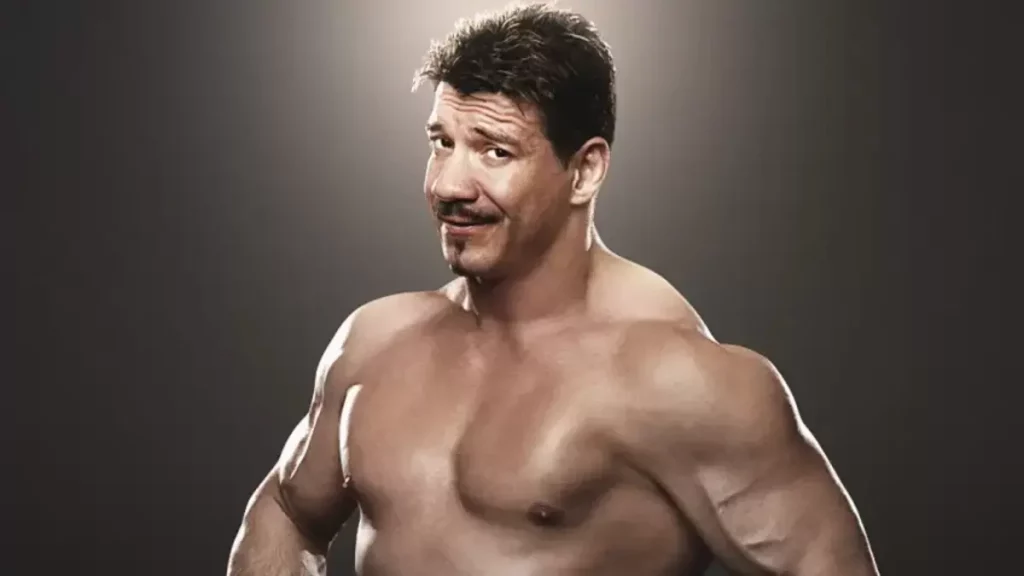 The Hall of Famer Eddie Guerrero is now considered one of the best to ever lace a pair of shoes inside the WWE ring. He made his way to the top through several difficulties and struggles. Eddie started wrestling in the late 1980s for WCW and since never looked back. Guerrero then went on to work for several independent circuits and some established promotions like New Japan Pro Wrestling, World Wrestling Federation, and many more.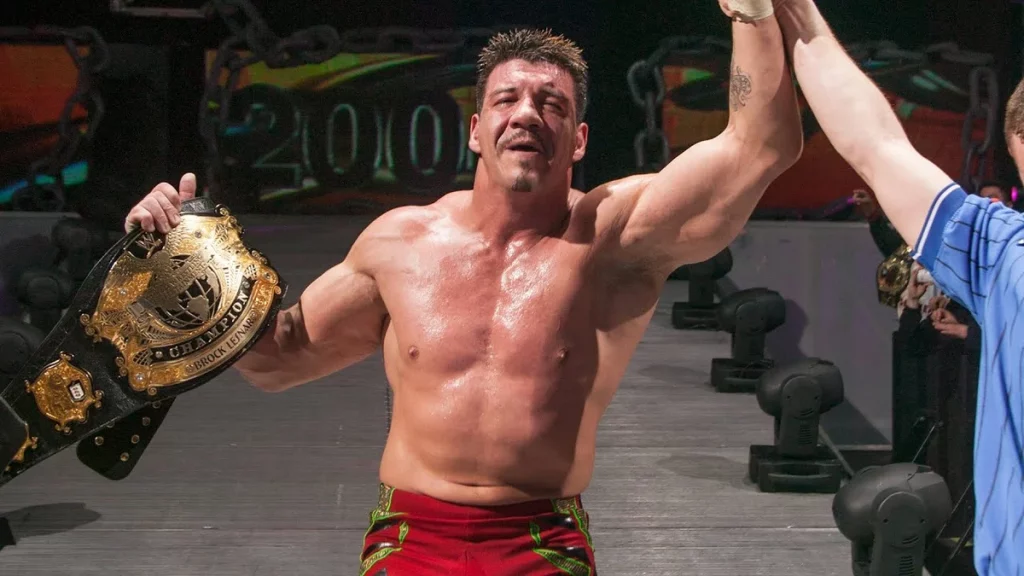 Eddie had a notorious character who used to cheat his way to the win in the match. Fans used to love his mischievous character and as a result, he quickly got on the top of the WWE company. Guerrero won several golds during his run including the WWE Championship. Eddie fought with numerous renowned WWE superstars including the likes of Rey Mysterio, JBL, Edge, Brock Lesnar, and many more. But one specific rivalry which was very unique was the rivalry between him and Kurt Angle.
Also Read: From Eddie Guerrero to Rey Mysterio: 7 Greatest High-flyers in the history of WWE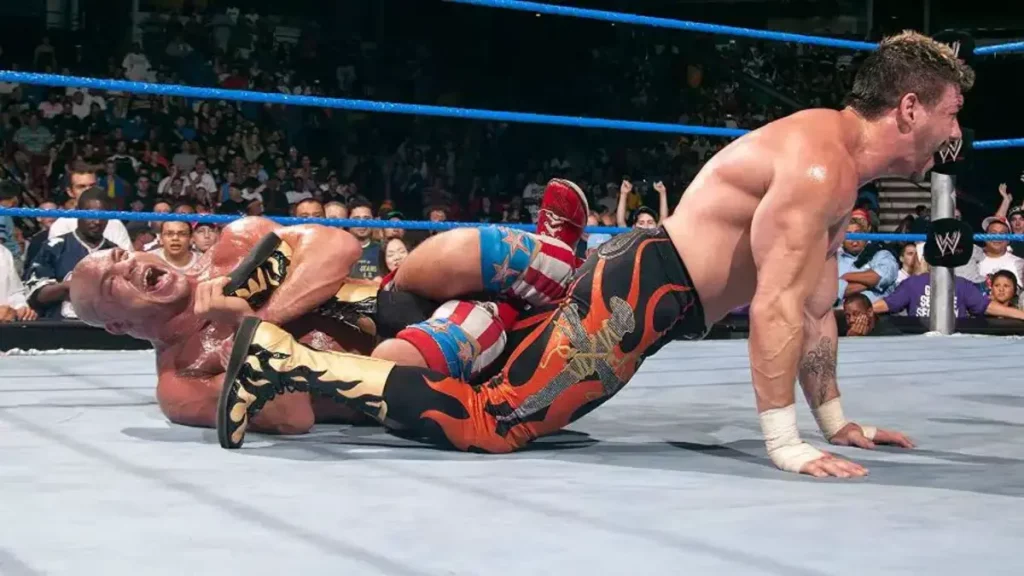 Kurt Angle and Gurrero had several iconic and critically acclaimed matches with one another. The feud was one of the highlights of the SmackDown show in the year 2004. Kurt Angle in the latest edition of The Kurt Angle Show talked about his feud with Guerrero. And gave detail about several segments and acts presented in the show. One such act was the actioning of Kurt Angle's stuff by Eddie Guerrero alongside SmackDown Divas Tori, Sable, and Marie in an episode of SmackDown.
Also Read: Kurt Angle ranks his Top 3 matches against Brock Lesnar
Kurt talking about that very segment said, "Well what Eddie was trying to do was sell merchandise from Kurt Angle. And having women there modeling around it. I thought it was a great idea. Umm, I think the writers came up with an awesome idea. I worked for me. I don't know if it worked for you."
Kurt Angle has time and time again spilled several secrets about the wrestling industry in his podcast. For more such content keep following our website.
Also Read: Kurt Angle gives his opinions on Brock Lesnar embracing Cody Rhodes after their match at SummerSlam
Add Howdy Sports to your Google News feed.