In the history of professional wrestling history, there are very few names that shine as brightly as Kurt Angle and Eddie Guerrero. Both wrestlers have greatly impacted the industry with their captivating presence and their dedication to the sport. Angle and Guerrero had a very intense rivalry in the early 2000s. Now Kurt Angle in the latest edition of The Kurt Angle Show opens up about his desire to main event the SummerSlam alongside Eddie Guerrero.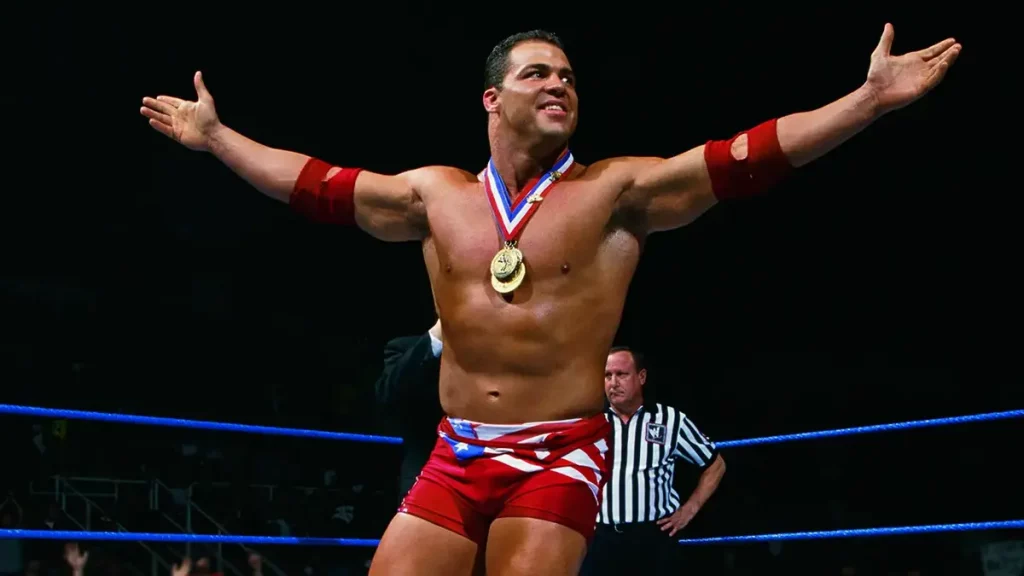 The rivalry between the Olympic Gold Medalist and The Latino Heat was one of the highlights of the year. There was a lot of anticipation surrounding the feud. And this was due to the sheer amount of fun and entertainment that it provided to the fans. The rivalry started when Angle became the new general manager of SmackDown in the year 2004. This was due to the fact that Angle's neck pain had returned. And as a result, Angle could not wrestle for the time being.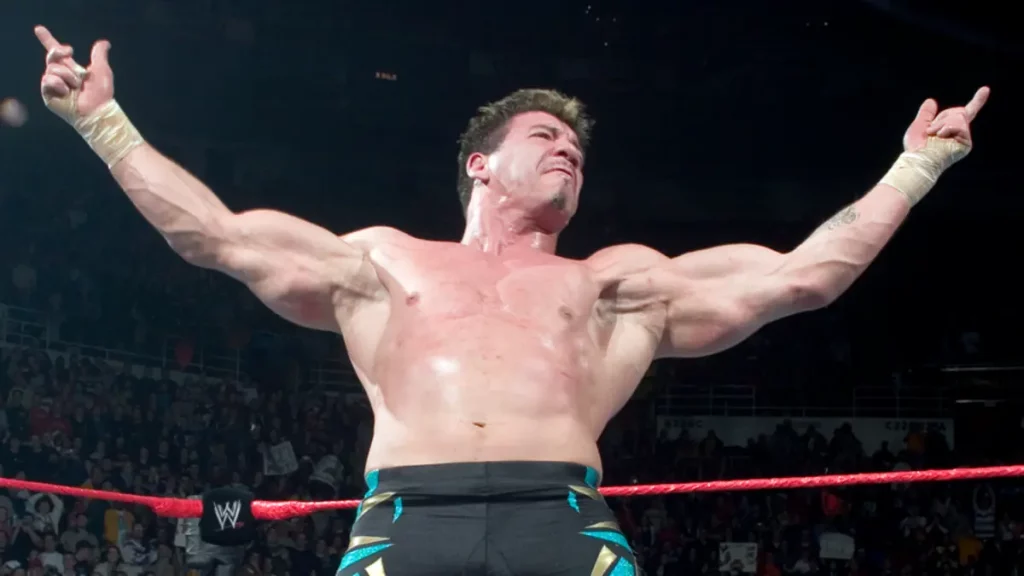 Angle was acting as a major heel in the show, hampering Eddie's matches. Kurt Angle also cost Eddie Guerrero WWE Championship gold in his match against John 'Bradshaw' Layfield. This further intensified the rivalry between the two. As a result, Eddie started chasing Angle for a match. Eddie finally got his hands over Angle in that year's SummerSlam. Where both superstars faced each other in one on one singles match.
Also Read: Kurt Angle reacts on Brock Lesnar destroying Zack Gowen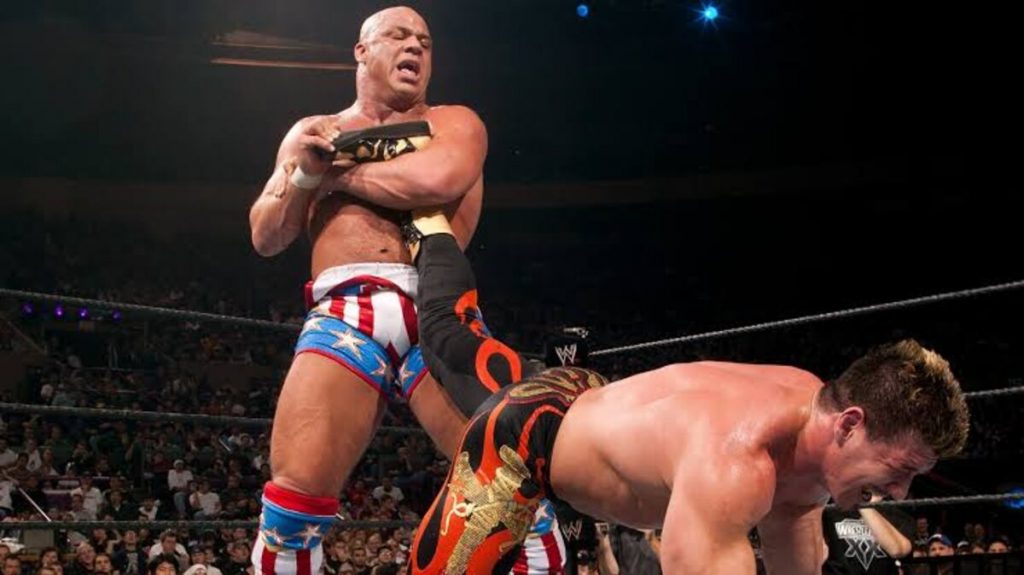 Now Kurt Angle in the recent edition of The Kurt Angle Show opened up about his desire to main-event SummerSlam alongside Eddie Guerrero. While reacting to his feud with Eddie, Angle was asked whether this feud deserved a main event at SummerSlam or not. To which Angle replied, "At SummerSlam, I honestly believe we could have been. But I think if Eddie would have a title at this point in time, we definitely would have main-event SummerSlam. It's just unfortunate that they have a different title match that they want the main event there."
Also Read: Unforgettable Laughter: Kurt Angle Reflects on Eddie Guerrero's Hilarious Antics and Pranks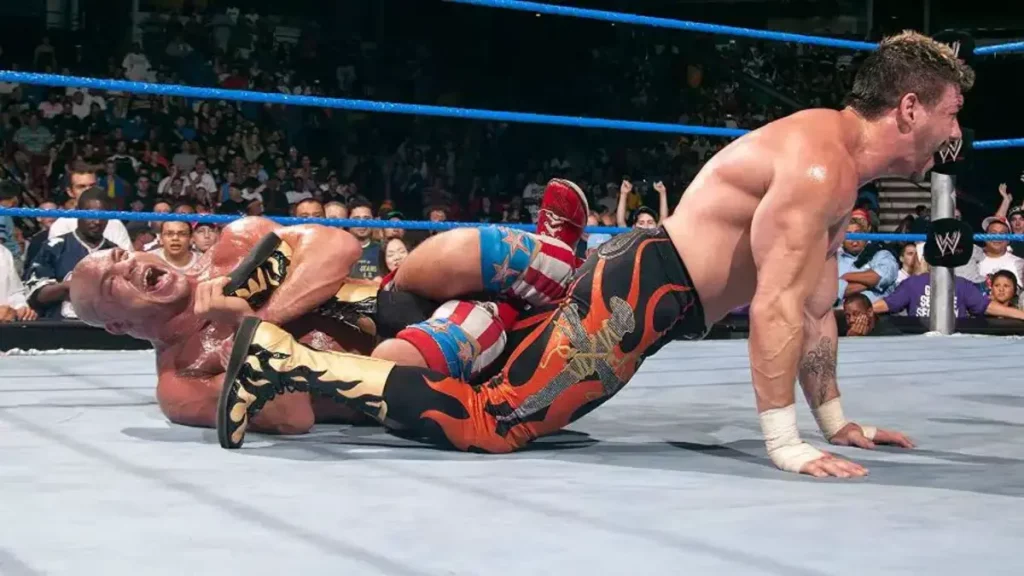 Angle was further asked if he wouldn't get hurt and that somehow main-evented SummerSlam 2004 alongside Eddie. To which Angle said, "Ohh God Eddie and I would have torn it up. Well, You know I was hurt for five months, even though we kept the program going. You didn't see any wrestling during that five months period. But Eddie and I probably would have the best storyline and the best three matches in a row."
Angle then elaborated on the following point stating that the match at SummerSlam was the final match of the three in deciding the final winner. He said this rubber match included with the title would definitely be a SummerSlam main-event-worthy match. Kurt Angle has time and time again spilled several secrets about his lifestyle and about the wrestling industry in his podcast. For more such content keep following our website.
Also Read: Kurt Angle Reflects on Working With John Cena and Eddie Guerrero at the Same Time
Add Howdy Sports to your Google News feed.