Kurt Angle talks about the Moonsault off the cage that he gave Ken Anderson as a high point of his TNA career. Angle states that this was the most difficult bout and the strangest act to perform. Kurt Angle shares insights on Moonsault delivered to Ken Anderson. To make this bout successful, Ken Anderson and Kurt Angle had a fantastic collaboration.
According to Kurt Angle, Ken Anderson and his match was cut from 23 to 10 minutes. Ken and Kurt were really irate about the time constraint.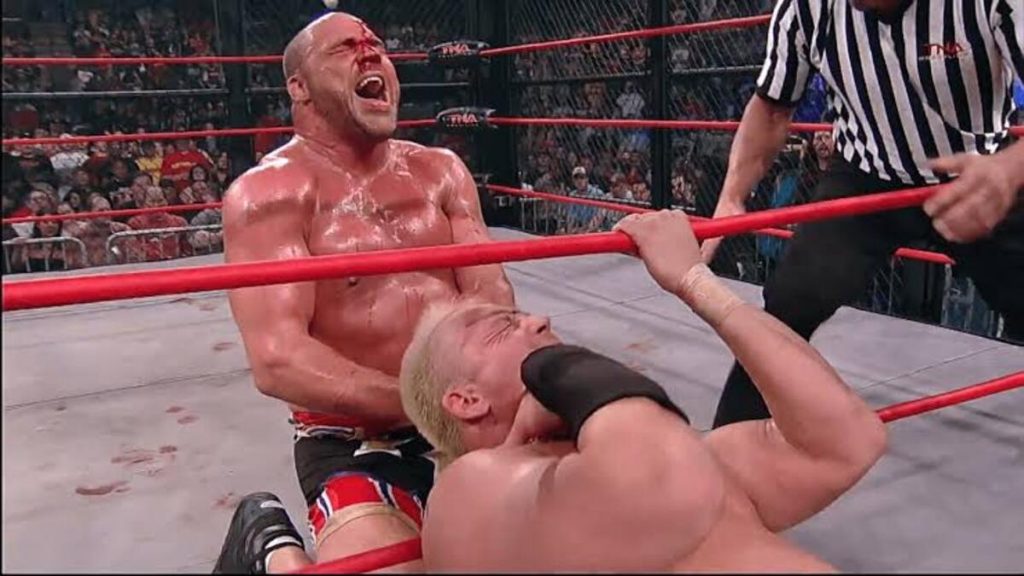 Kurt says he knew it was improper to do so, but he had a deep conviction that this match would be spectacular, so he told Ken that we would be taking our 23 minutes. Angle maintains that he was fully aware that this match would be a smash hit. It lists among one of the all-time great matches.
Also read: WWE Hall of Famer Kurt Angle opens up on wanting to wrestle John Cena in his retirement match
Kurt Angle admits that Vince Russo fixed the match's rules, which were ridiculous. According to Angle, there was only one way to triumph—leaving through the door.
"You can't pin to win in a match, so the pinfall didn't work," Angle explains that exiting the cage was rather easy, so we needed to think creatively; therefore, we chose to climb off the cage by performing stunts. "But why will Kurt and Ken go up?" was the issue here. Kurt claims that, as he and his opponent were only able to leave the door, it was a difficult match.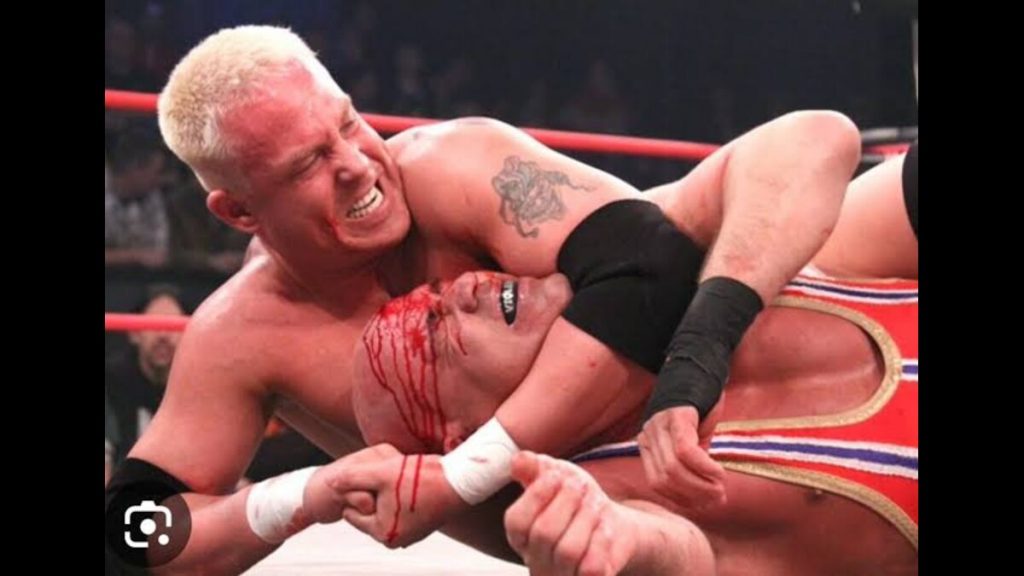 Kurt Angle states it is one of the hardest matches of his career. Since leaving the door was the entire point of the match, The fact that the entire match is about escaping the door makes it extremely boring. The creatives were to consider the motivations for Ken and Kurt going to the top of the cage. Angle adds that they were both irate and that they talked nonstop for roughly 23 minutes.
Also read: "He reminds me a lot of AJ", WWE Hall of Famer Kurt Angle commends Kenny Omega
Angle claims that as he descended from the cage, he prayed to God to keep him safe. He feared doing it. Kurt then emphasizes that his first moonsault resulted in Bob Holly's arm being broken. As a result, the practice of angle was poor. These moves, according to Kurt Angle, are not what a wrestler tries to do because they are concerned with landing properly to protect their opponent from harm.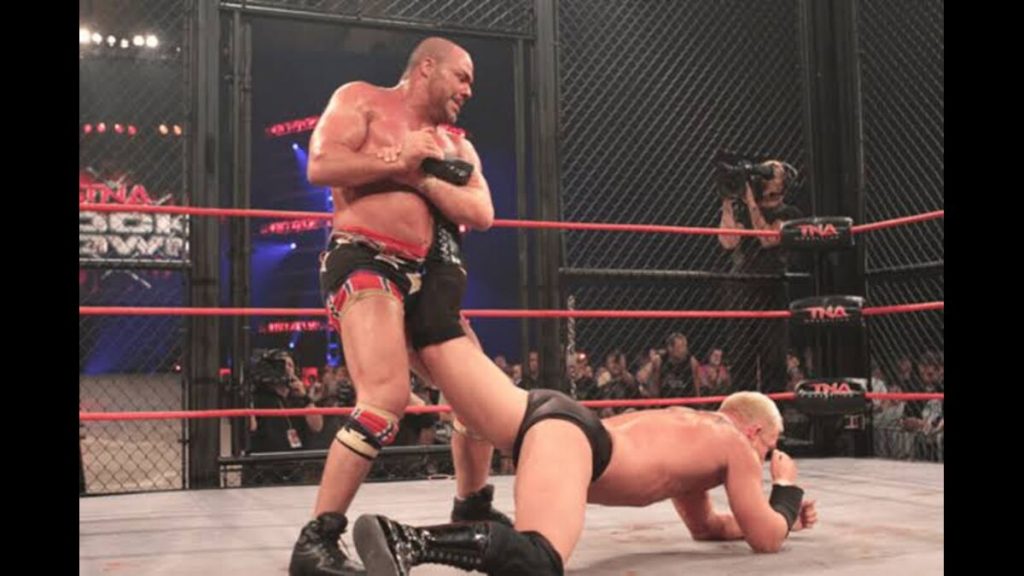 Kurt Angle admits that he accidentally landed on Ken's face during this moonsault off the cage, even though he intended to land on the stomach. Kurt Angle claims Anderson has done an excellent job.
Wrestling Veteran praises Ken Anderson for taking the moonsault so well. Kurt Angle wanted to land on Ken Anderson's stomach, but for some reason it didn't work out, and he instead touched down on Ken's face. Angle concludes by saying nevertheless, the stunt was incredible and received good publicity. 
Add Howdy Sports to your Google News feed.