Former UFC athlete turned WWE Superstar talks in a recent interview about her perfect, desired rival for the upcoming pay-per-view. Zoey Stark also gives an opinion on using real names backstage for other WWE superstars. Let us learn what difference Zoey finds between a wrestler's real name and a real-life name.
Zoey Stark begins with her self-appraisal by sharing how proud she is of her consistently excellent looks. Stark claims, "No matter what I wear, I always look fantastic and I enhance the beauty of everything." Zoey Stark discusses upcoming pay-per-view series like Survivor Series and Payback. She is adamant about being in the ring with WWE Women's SmackDown Champion Rhea Ripley. Zoey wants to compete in a pay-per-view event against Rhea Ripley. She is adamant that she and Rhea will have a wonderful chemistry in the ring if given a chance.
According to Zoey Stark, Rhea Ripley will be the ideal opponent for her to face in the ring. Consequently, Stark said it would be entertaining to watch them together on the ring. She also states that the Strap match is the match she wants with The Eradicator; if this is the case, their chemistry will undoubtedly be recognized.
Also read: WWE SmackDown Women's Champion, Rhea Ripley breaks silence on ignoring Shawn Michaels Backstage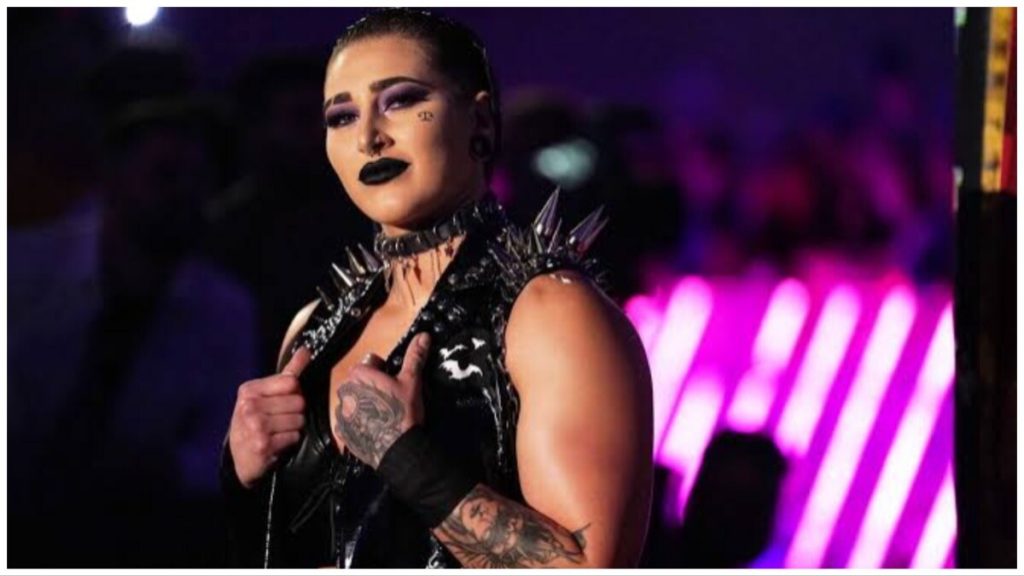 Zoey Stark discloses that she only refers to other wrestlers by their working names and never by their real names. Zoey responds, "I always hail Paul Michael Levesque as Triple H; never address him as Paul Michael Levesque." Additionally, She uses their work name to address all wrestlers, regardless of gender. Zoey Stark discloses that she introduces herself to other wrestlers or anyone employed by the WWE using her work identity and never uses her real name.
Stark emphasizes that the "Internet Sucks." According to Zoey, using the internet is traumatizing and terrible. Giving Twitter as an example, Zoey Stark advises that the social media platform is useless and unhelpful. Furthermore, Zoey concurs that Instagram is primarily about filters, which obscure your true identity and cut you off from your actual life.
Also read: WWE SmackDown Women's Champion, Rhea Ripley displays her New Tatoo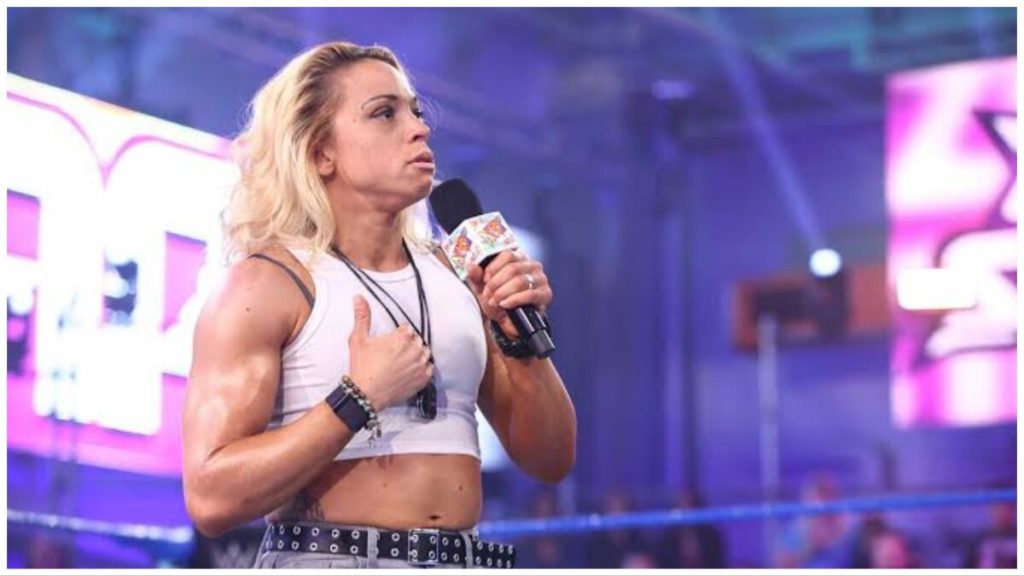 Focusing on your real life rather than using social media sites like Instagram, Twitter, and others, according to Zoey, would undoubtedly improve the future.
On the upcoming RAW, Zoey Stark will square off against Becky Lynch in a Falls Count Anywhere match. Stark will try to defeat Lynch with a decisive victory before Becky Lynch takes on Trish Stratus.
Since she has consistently rescued Trish Stratus from Becky Lynch, Zoey Stark is always viewed acting as a protective barrier for Trish. By taking down The Man and enhancing her chances of fighting Rhea Ripley in the future. Zoey Stark has a great chance to establish her reputation.
Add Howdy Sports to your Google News feed.