The Biggest event of the Summer is a week away and the excitement is off the charts. Almost every match has been announced for this year's SummerSlam and it looks like a stacked-up card that can deliver.
SummerSlam is no doubt one of the biggest events of WWE which brings over-the-top moments and matches. It has always been a spectacle to enjoy along with WrestleMania and has provided some unforgettable moments. WWE has always been pulling some huge matches for SummerSlam just like the way they do for WrestleMania. This year is no exception as we have got a stacked match card with a lot of rivalries coming to an end this summer.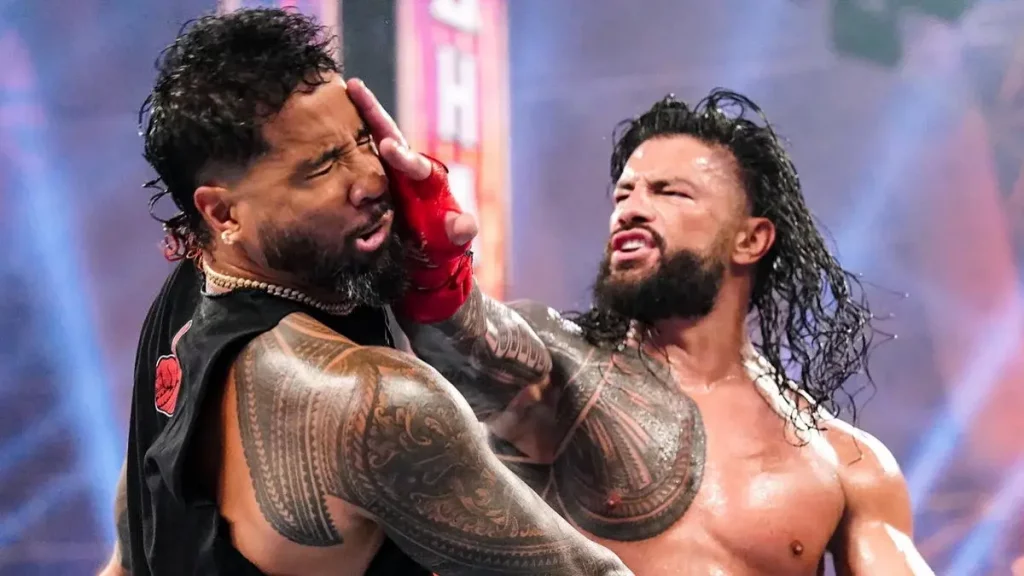 This year's mega event consists of some high-caliber matches with an average build-up for some of them. With almost 45,000 tickets already sold for the event, SummerSlam will no doubt have a packed-up crowd. Till now, it seems all the singles titles will be defended at the event making it a must-watch event. Let's have a look at the match cards and predictions.
Logan Paul vs. Ricochet
Logan Paul has undoubtedly given some unforgettable moments since joining the WWE. His rivalry with Ricochet started with Money in the Bank and looks to finally end at SummerSlam. With both superstars being extremely athletic, many fans think this might steal the show. Both even shared a moment during the Royal Rumble match earlier this year. With the momentum he is in, Ricochet might take down Logan in this one.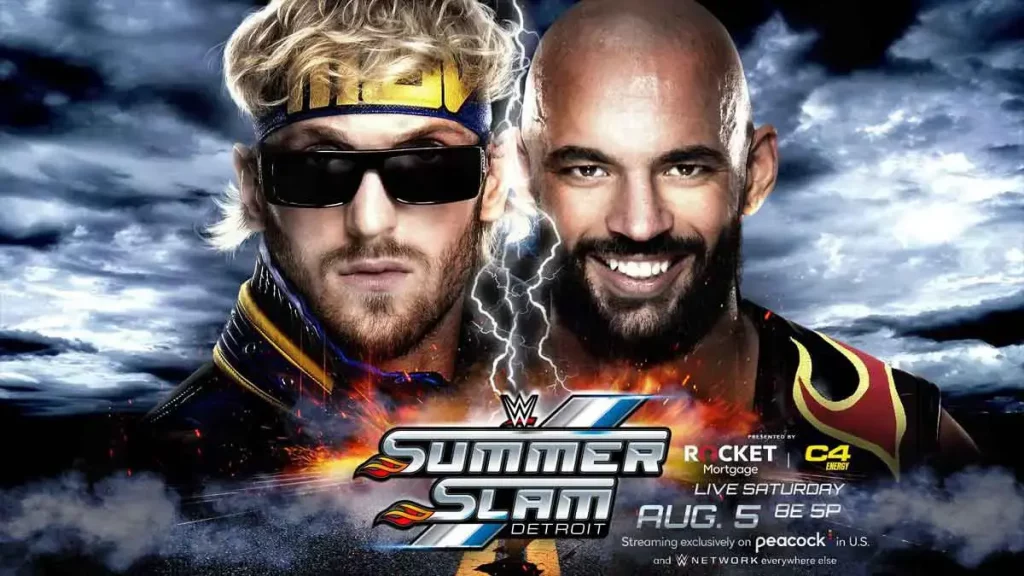 Gunther (c) vs Drew McIntyre – Intercontinental Championship
Gunther has been unstoppable since winning the IC title and looks dangerous as ever. With such momentum and upsteps, Drew Mcintyre made his return at Money in the Bank and is looking to block Gunther's path. Both of them square off at SummerSlam which surely looks to be a match for the ages. Given Gunther's title defense history, he might win this match and continue his reign.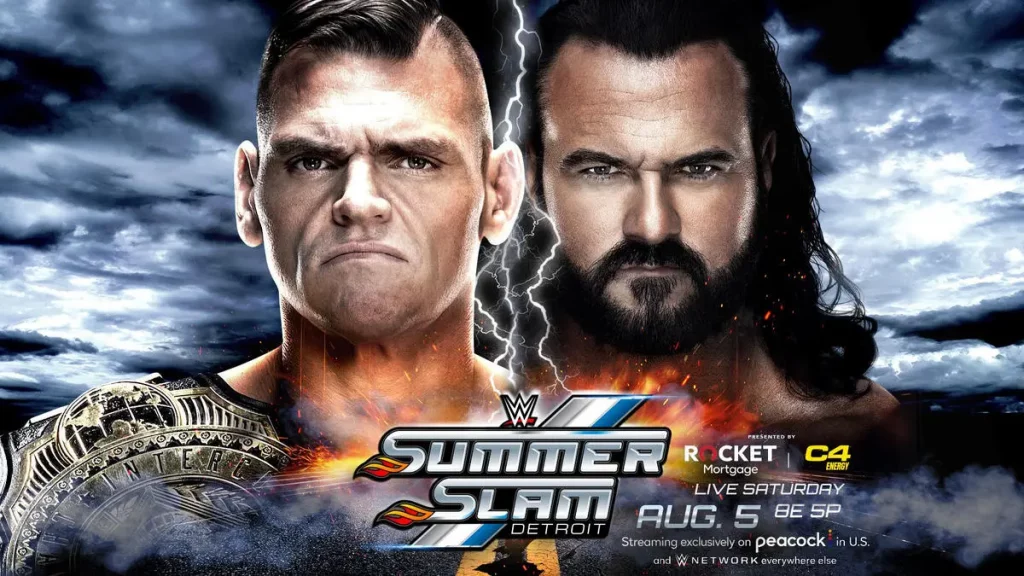 Ronda Rousey vs Shayna Bazler
After turning on her tag team partner at Money in the Bank, Ronda Rousey will look to take revenge against Shayna Bazler. Both the women have had a long history and they look to finish it at SummerSlam. Ronda might decimate Bazler at Summerslam and leave with the W.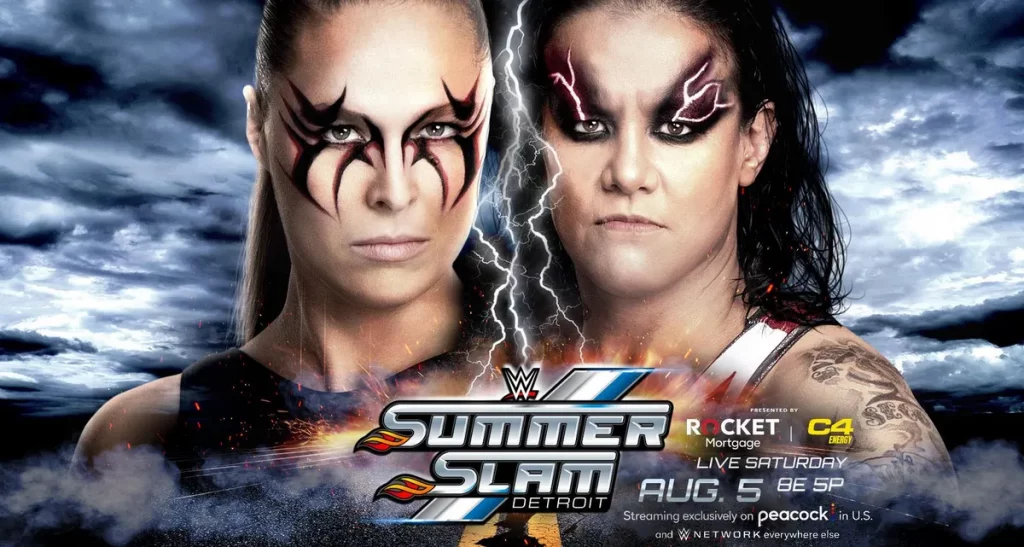 Cody Rhodes vs Brock Lesnar
The trilogy finally ends at SummerSlam between Cody Rhodes and Brock Lesnar. Their rivalry started at the RAW after WrestleMania and looks to finally end at SummerSlam. Cody might take the W and go on to finish his story and become the undisputed champion shortly.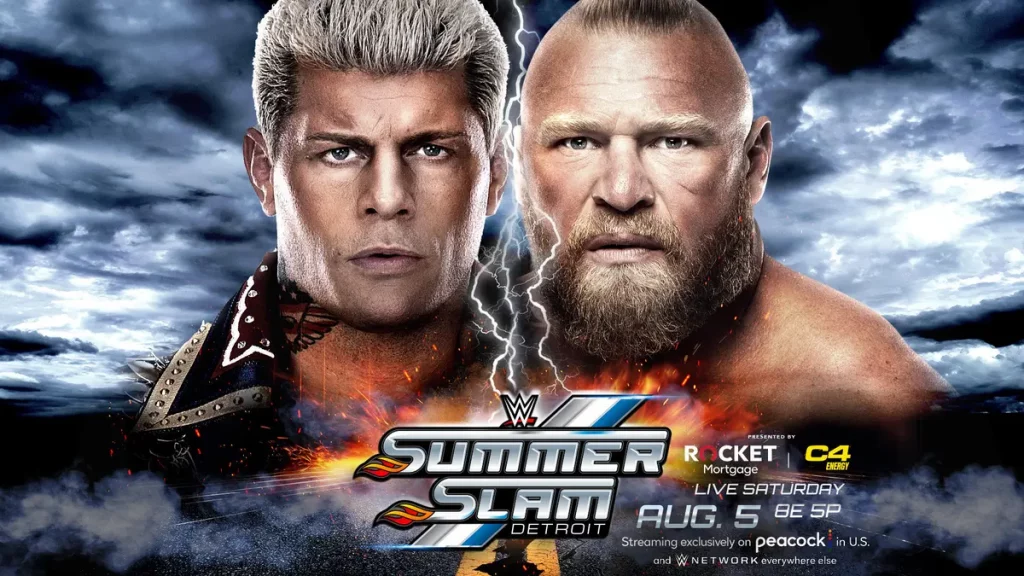 Asuka(c) vs Charlotte Flair vs Bianca Belair – WWE Women's Championship
With three of the most skilled pro wrestlers in the female division, this might be a match for the ages. Bianca Belair and Charlotte Flair would look to capture Asuka's championship and be a part of history at SummerSlam. With such competition, Asuka will likely defend her championship in a match that looks to be an instant classic.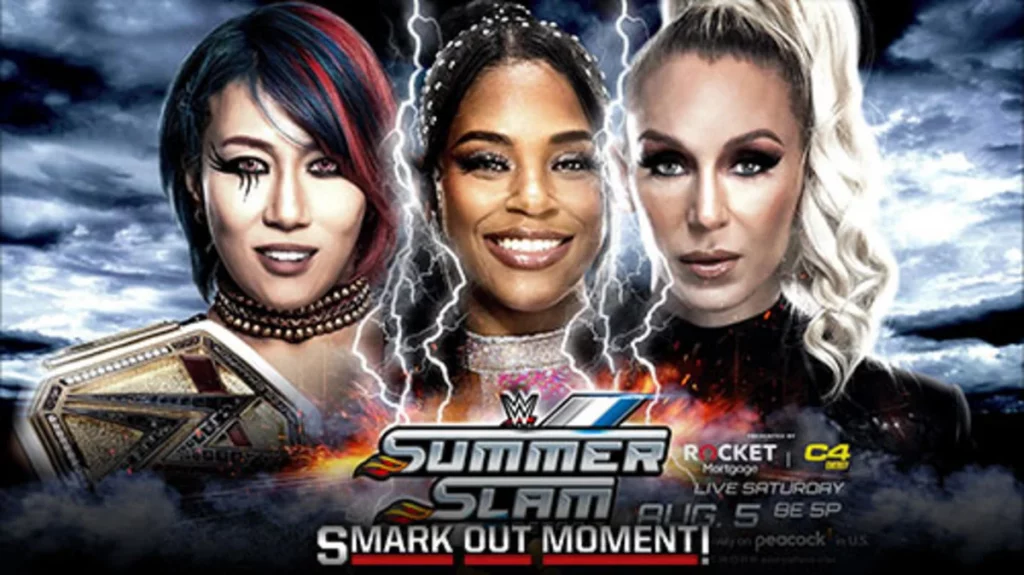 Seth Rollins(c) vs Finn Balor – World Heavyweight Championship
The Visionary looks to defend his title against his long-time rival in this one. The match seven years in the making since SummerSlam 2016 finally gets its sequel. Finn Balor would look to do the same thing he did back in 2016 and win that title. Damian Priest would be having an eye on the champion as well with his Money in the Bank briefcase. With such unpredictability, Seth might be having a tough time and the title might change hands in this one.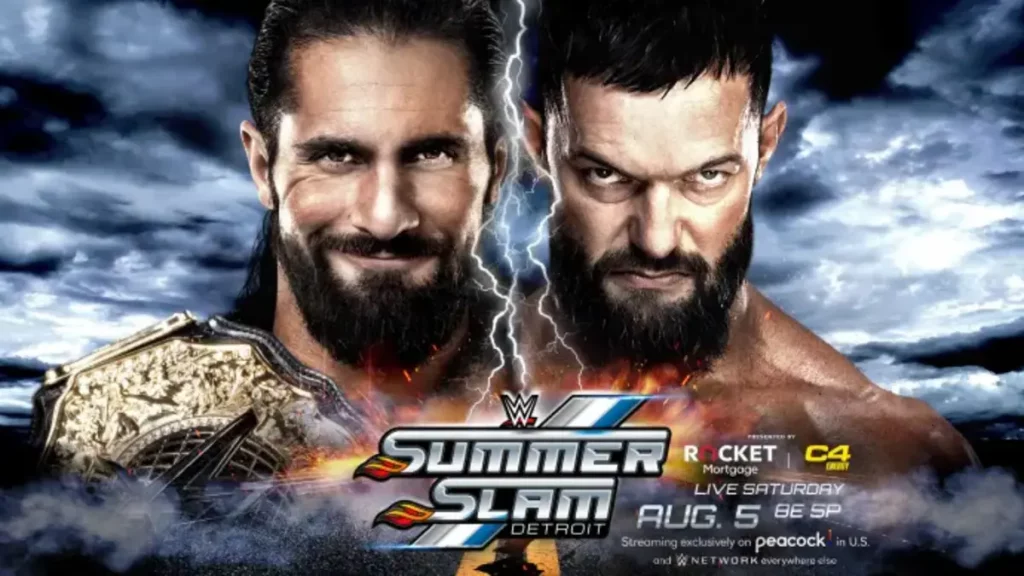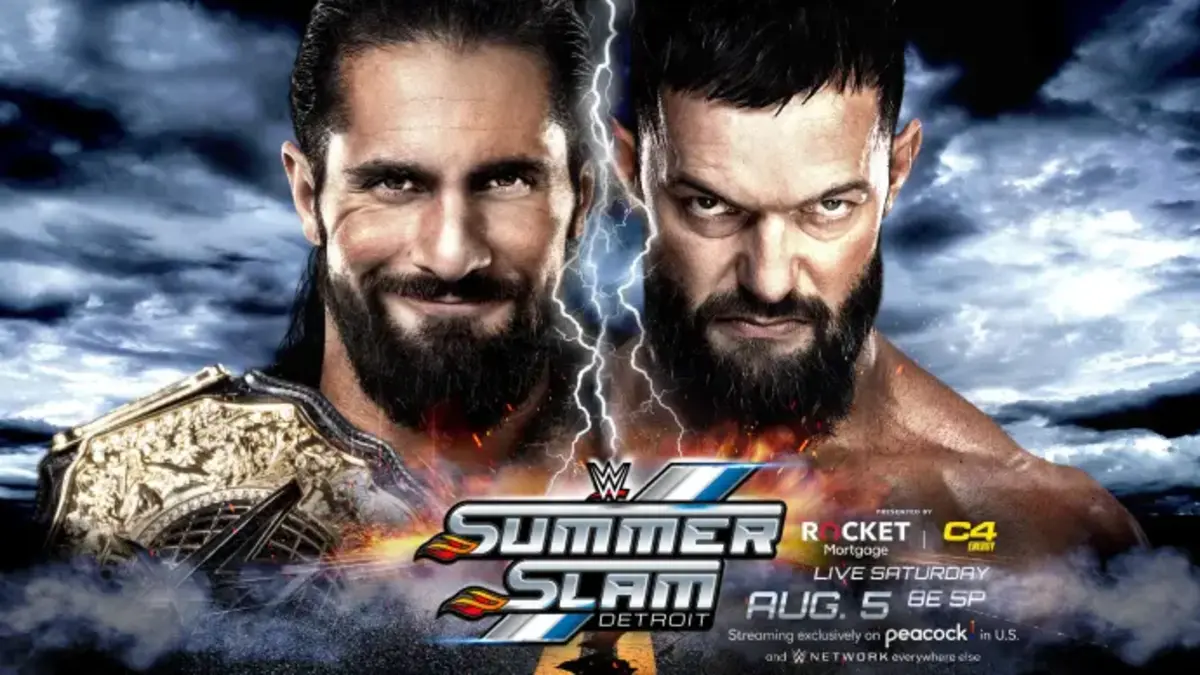 Austin Theory(c) vs Rey Mysterio or Santos Escobar – United States Championship
The US title invitational finals will take place this week. The final bout is scheduled between Santos Escobar and Rey Mysterio. There are many chances that Rey might win this match and go on to challenge Theory for the US title. But Escobar might also get a massive push and win the match. Either way, we might see a title change at SummerSlam.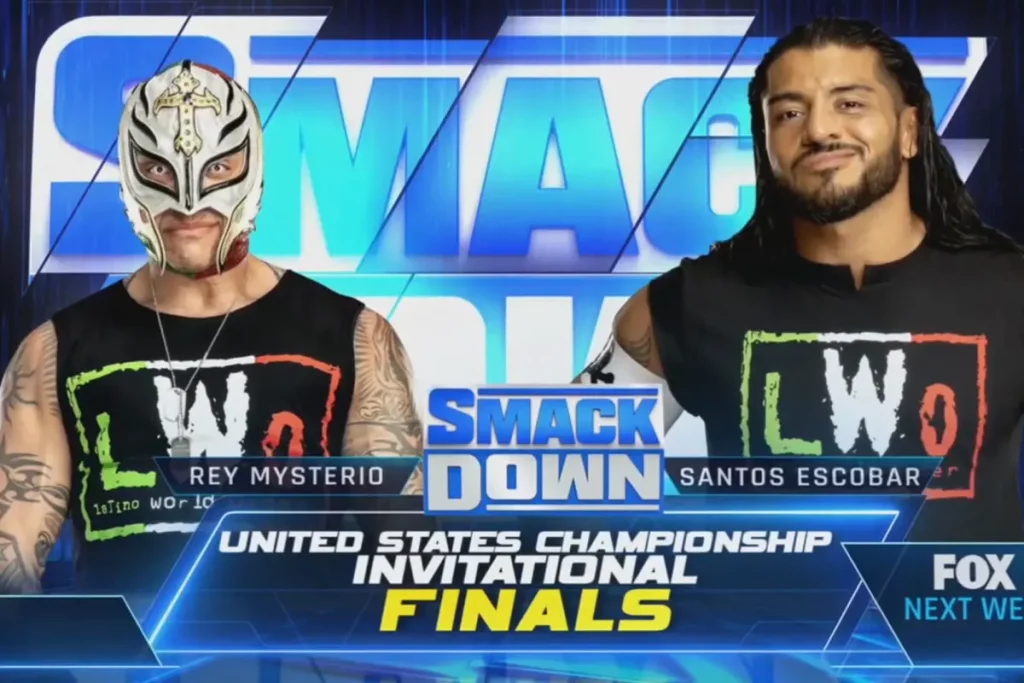 Tribal Combat – Roman Reigns(c) vs Jey Uso (Undisputed WWE Universal Championship)
The story which has been going on for the last three years finally comes to an end. Jey Uso would look to finish Roman's era and win the championship in a Tribal Combat match. With many reasons mostly favoring Jey, Roman Reigns has been showing himself pretty much threatened in recent weeks. With top-notch storytelling and emotional drama, this match will surely live up to its hype and delivery. Roman might fight the odds and retain his championship, but at what cost?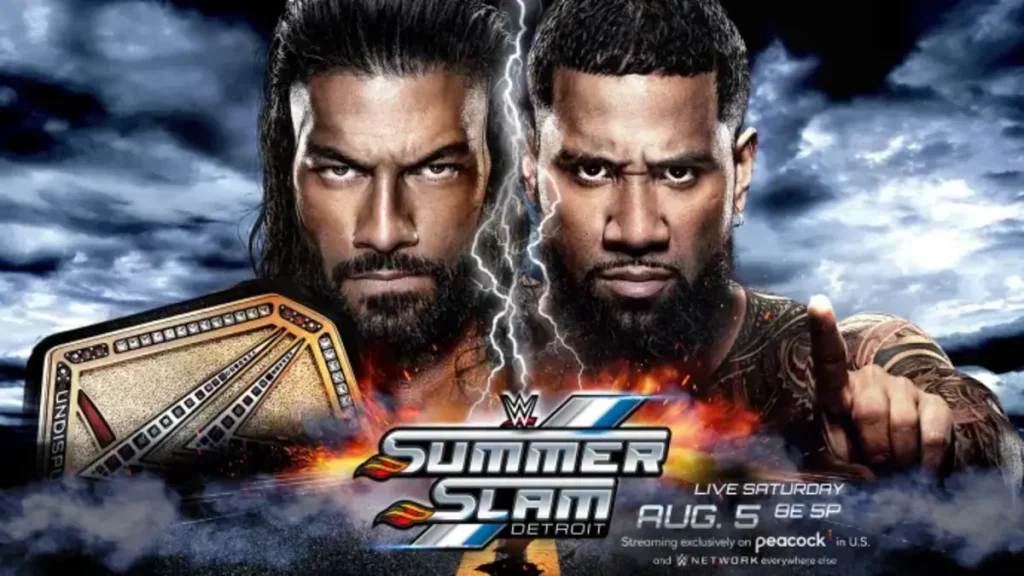 With such high-profile matches, SummerSlam is ready to burn the house down next week. Each match has the potential to steal the show and as always, a lot of surprises await which can shock the system. SummerSlam airs live from the Ford Field in Detroit Next Week, August 5.
FAQs
Where is SummerSlam being conducted this year?
SummerSlam will take place at Ford Field in Detroit, Michigan this year.
How many SummerSlam have taken place till now?
This marks the 36th annual SummerSlam produced by WWE.
Is SummerSlam 2023 sold out?
Yes, with almost 45,000 tickets already being sold, SummerSlam looks to be sold out.
Read Next:
Add Howdy Sports to your Google News feed.