Cody Rhodes, a name popular with professional wrestling, is a very diverse personality in the world of sports entertainment. He is the son of legendary wrestler, performer, and Hall of Famer Dusty Rhodes. Cody has carved a unique path in the industry following the footsteps of his father. While fans often know about his wrestling prowess and stints with various promotions, there are lesser-known aspects of his life and career that deserve the spotlight. In this article, we will look into the top 10 lesser-known facts about Cody Rhodes that showcase different sides of his larger-than-life personality.
1. Cody Rhodes started his career as a Referee
Before becoming a big-time wrestler, Cody Rhodes went through a phase that many wrestlers go through. Instead of jumping straight into wrestling as all the generational talents do, he chose to learn the ropes in a very different way. Back in his days at Lassiter High School in Georgia, Cody spent time with his dad, who as we all know was a famous wrestler known as "The American Dream" Dusty Rhodes.
He helped out at his dad's wrestling promotion, Turnbuckle Championship Wrestling, not as a wrestler, but by serving as the referee during matches. He would oversee matches involving wrestlers like Disco Inferno, Barry and Kendall Windham, and Big Ron Studd when they needed someone to ref the bouts. Cody was learning and paying his dues, even before stepping into the ring himself.
2. He was a wrestling champion in High School
During his formative years, Cody Rhodes attended Lassiter High School, a period that played a very crucial role in shaping his wrestling career. He demonstrated remarkable talent and dedication to the sport during his time there. In the 86kg weight division, Cody showcased his talent by clinching the title of Georgia State Champion not just once, but twice consecutively, achieving this feat in the years 2003 and 2004.
These victories not only highlighted his athletic abilities but also laid the foundation for what would later become a successful journey in the world of professional wrestling.
3. Cody Rhodes is Part-Cuban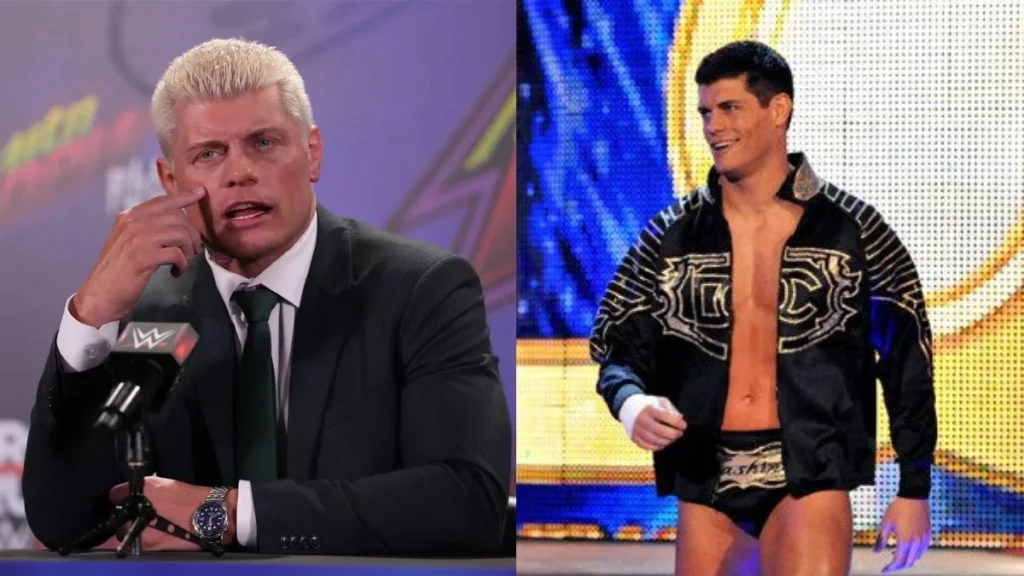 Although some internet users humorously exaggerate Cody Rhodes' patriotism in certain of his promos, playfully suggesting he has solved racism, it's important to recognize that there is a much broader scope to his heritage. Cody Rhodes' roots extend beyond America, revealing a diverse background.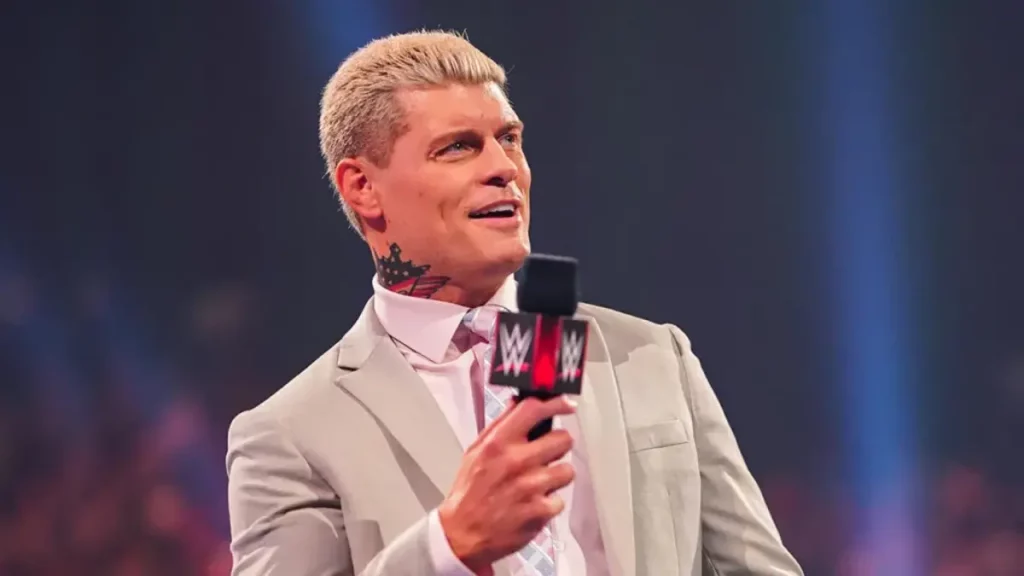 On his maternal grandfather's side, he has Cuban ancestry, adding a multicultural dimension to his identity. This ancestry is significant and noteworthy as it is also a factor leading to his inclusion in AEW's promotional campaigns during Hispanic Heritage Month. It's a testament to the various aspects of Rhodes' heritage and acknowledging the multicultural diversity that makes up his background.
4. He is a trained actor
As we all know, Cody Rhodes had aspirations to enter the wrestling world, inspired by the success of his renowned father and elder brother. However, Dusty Rhodes, his father, initially had reservations about Cody's choice of career. Nevertheless, Cody ultimately chose to explore acting at the Howard Fine Acting Studio in Los Angeles, showcasing his varied interests and talents. However, in the end, his love of wrestling did in fact pull Rhodes back into the business.
Rhodes still demonstrates proficiency in acting, as he continues to refine his skills through periodic lessons. Notably, Cody Rhodes remains connected with Howard Fine, who provides valuable guidance, enhancing his acting abilities and offering tips for effective on-screen performances and promotional deliveries.
5. Cody Rhodes has played the "Stardust" character on TV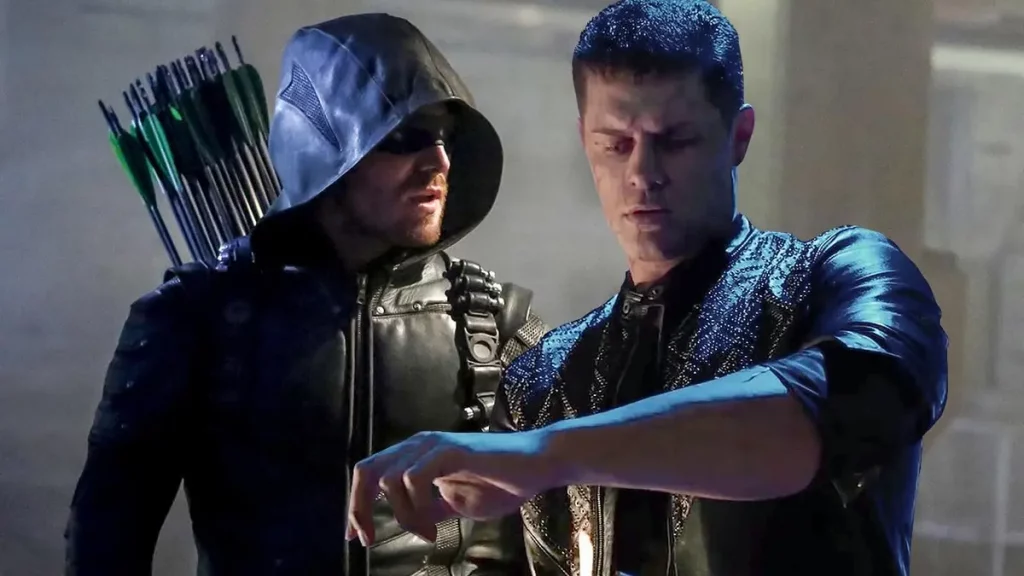 Out of several of Cody Rhodes' acting endeavors, a notable role emerged in the television series "Arrow." Within the show, Rhodes portrayed Derek Sampson, a character nicknamed "Stardust." Yes, Cody Rhodes played the WWE character on the silver screen.
His association with the show's lead, Stephen Amell, extended beyond the screen, resulting in collaborative appearances benefiting both, and cementing their friendship. Notably, this collaboration led to Amell being recognized as an honorary Bullet Club member during Rhodes' affiliation with the stable, showcasing their affinity towards each other and their close bond.
6. He is a huge comic book fan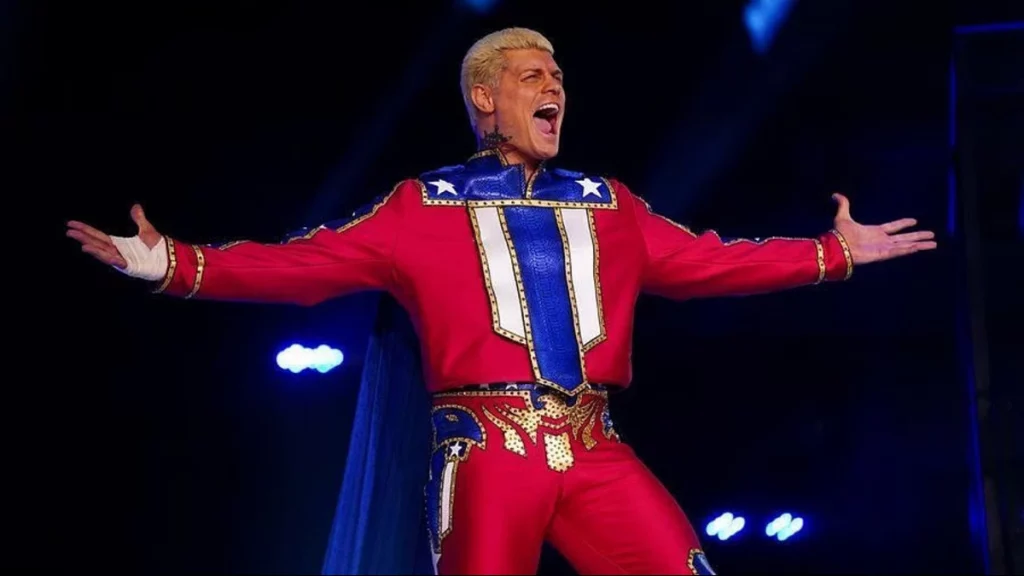 Cody Rhodes's association with Arrow shows his affection for comic books, but this does not limit to him portraying characters on screen. Nonetheless, he has consistently emphasized his identity as a devoted enthusiast of comic books, sci-fi, and specific video games. He has openly expressed his deep-rooted love for comic books, a passion he has held since his early years. Moreover, he has seamlessly integrated this enthusiasm into his wrestling journey, using it as a creative influence over his character portrayals.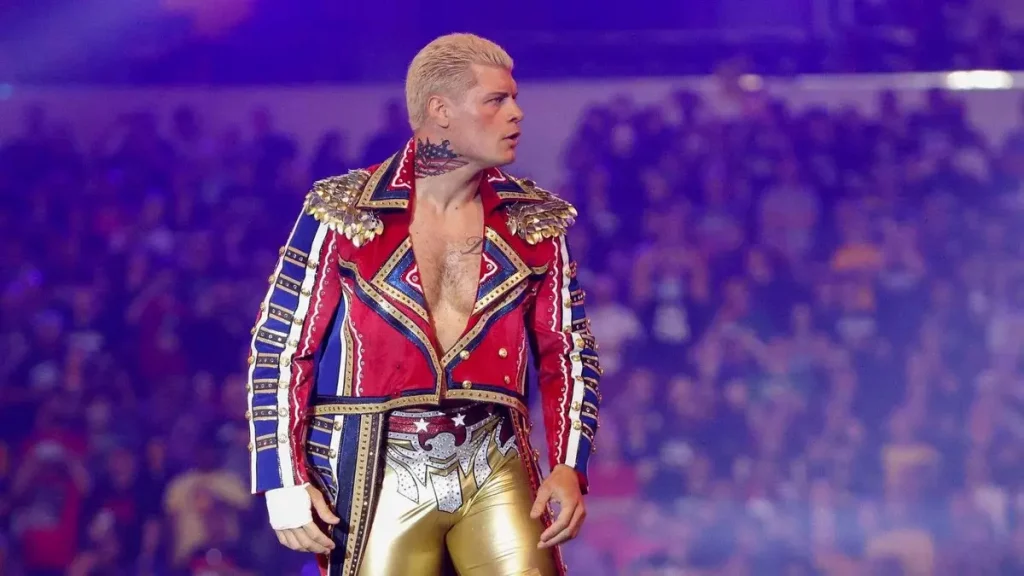 In fact, Rhodes has drawn influence from comic books to shape various aspects of his wrestling career, including his ring gear. For instance, his decision to dye his hair black in AEW was inspired by the "Death of Superman" comic. His ring gear itself is influenced by Marvel's X-Men characters, The Archangel and Minister Sinister, showcasing his immense love for the comics.
7. He has judged in a reality show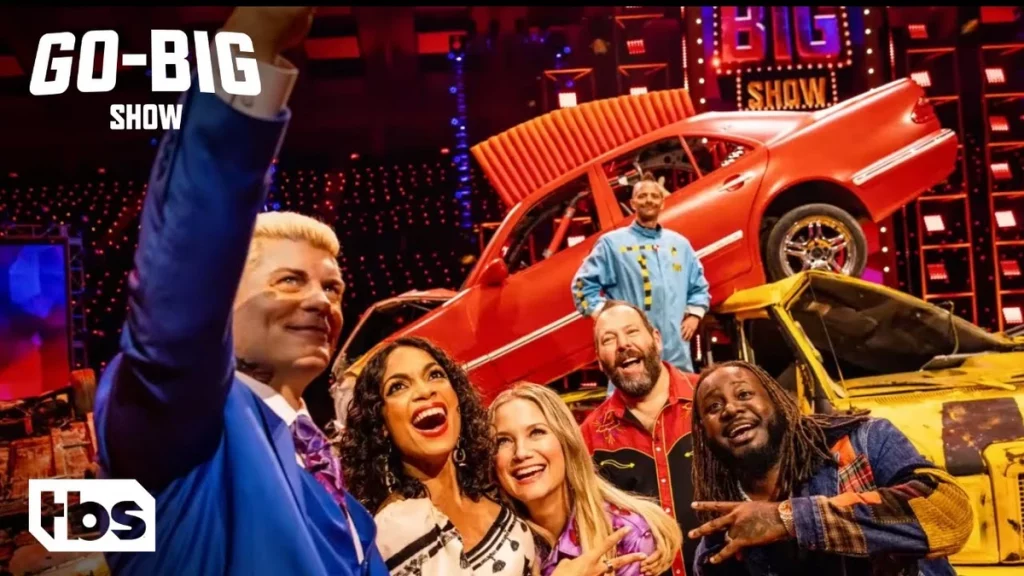 AEW's presence on TNT and TBS has fostered numerous crossover opportunities. One notable instance was Cody Rhodes' role as a judge on the Go-Big Show, a talent show akin to "Got Talent" but with acts on a grander scale. Yes, Rhodes has acted in a reality show. As a judge on this show, Cody gained exposure beyond wrestling circles.
Also Read: Cody Rhodes Goes Extra Mile: Auctioning Exclusive Signed Ring Gear for Charity
This newfound visibility resulted in popular figures like Snoop Dogg and Rosario Dawson making appearances on AEW Dynamite, capitalizing on Rhodes' connection to the reality show. This crossover not only expanded Cody's reach but also brought a diverse array of talents and personalities into the wrestling world, enhancing the overall entertainment experience for the fans.
8. He has wrestled at three of the wrestling's biggest events in under a year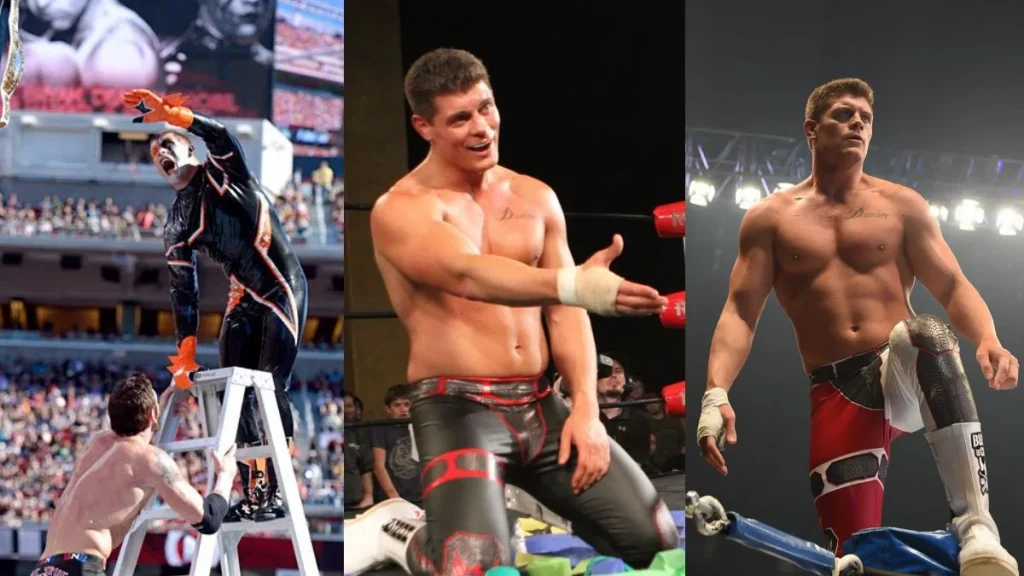 Just a month prior to bidding farewell to WWE, Cody Rhodes performed as Stardust in the Intercontinental Championship Ladder match at WrestleMania 32 in April 2016. Demonstrating his versatility and skill, he achieved notable victories post-WWE departure. In December of that year, he emerged triumphant against Jay Lethal at Ring of Honor Final Battle.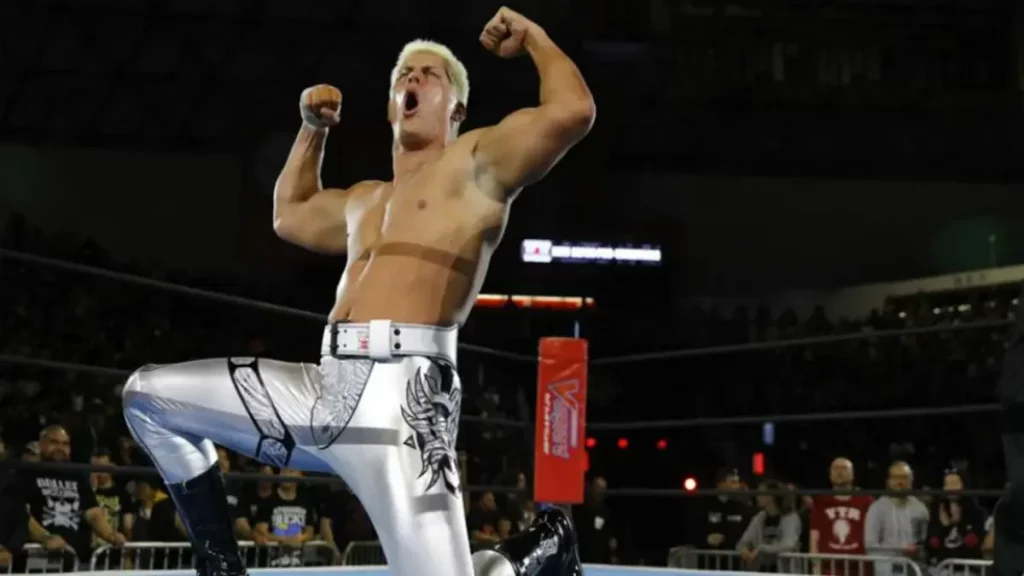 Shortly after, in January 2017, he secured a victory over Juice Robinson at New Japan Pro-Wrestling's Wrestle Kingdom. This sequence of accomplishments showcased Cody's prowess across different promotions, underlining his ability to thrive beyond the confines of a single wrestling platform. Therefore, this is definitely marked as a distinctive and commendable achievement in his wrestling career.
9. He considers Triple H as his Role Model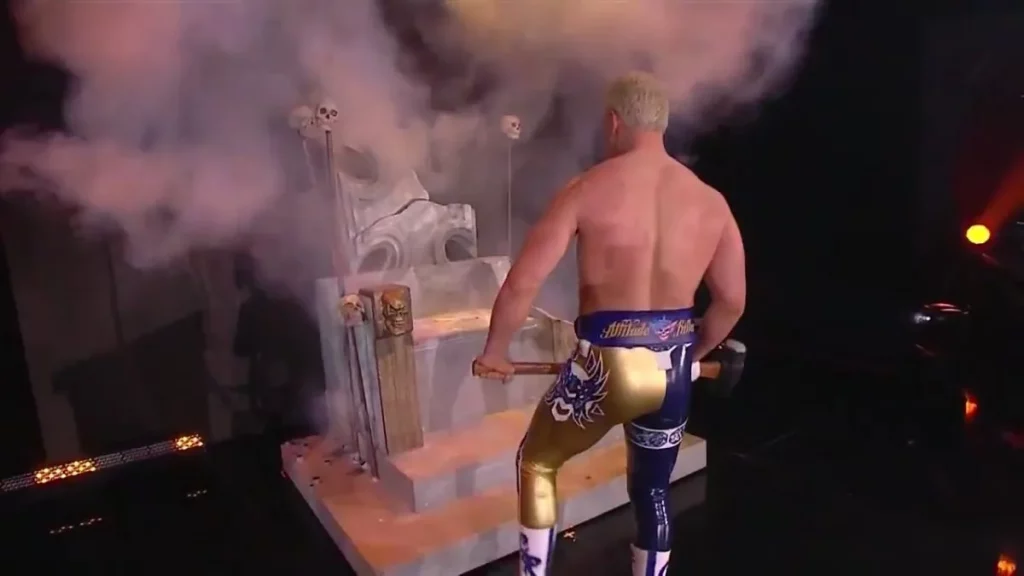 Cody Rhodes, hailing from a prestigious wrestling lineage, holds a revered figure in high regard, often recognized as 'The King of Kings.' He openly admires Triple H as his wrestling idol, a revelation that might raise eyebrows, especially considering his actions in 2019. At AEW Double or Nothing 2019, Rhodes made a bold move by symbolically demolishing Triple H's 'throne' on live television.
Also Read: Triple H Takes a Shot at AEW, Calling it a 'Secondary Promotion' on Cody Rhodes Peacock Documentary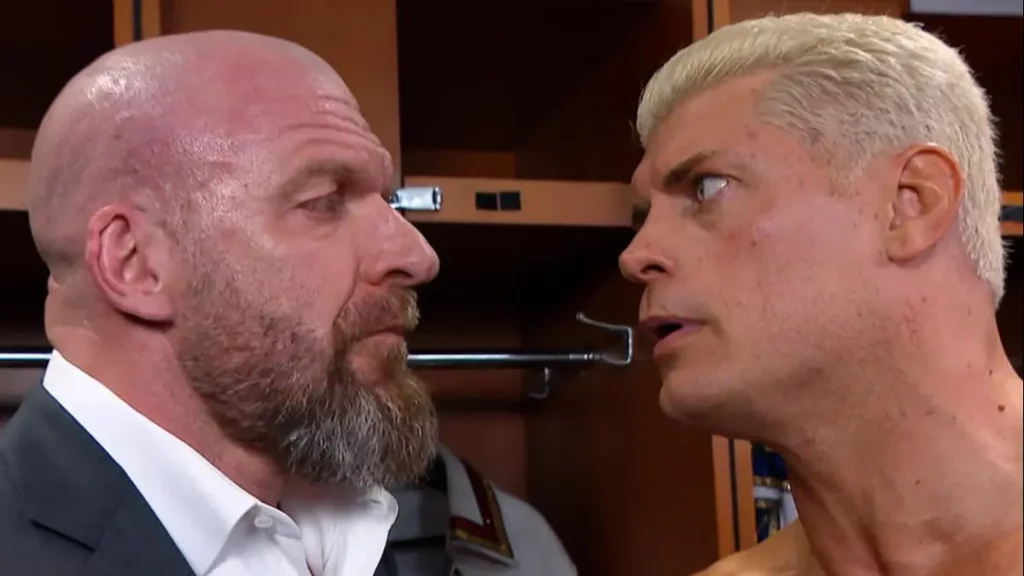 This segment was widely seen as a declaration of war, prompting speculation about underlying issues with the WWE COO. However, Rhodes, despite the symbolic act, emphasized that Triple H remains his favorite wrestler and a significant source of inspiration in his wrestling journey. Rhodes in an interview mentioned that Triple H is probably one of his favorite wrestlers and a role model and that he resembles a lot to his father Dusty Rhodes.
10. He has faced himself in a Tag Match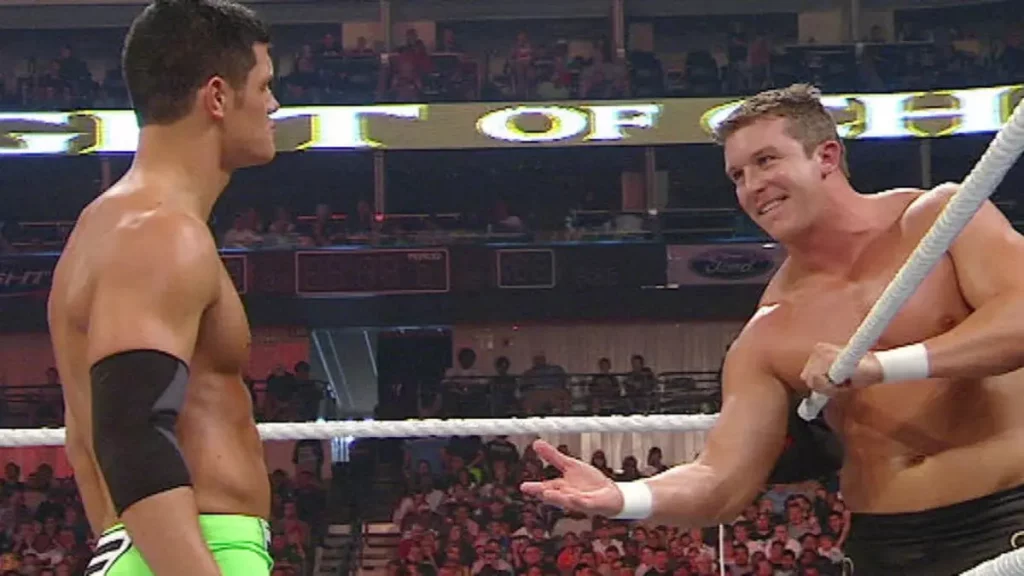 Cody Rhodes boasts a unique wrestling achievement as he is among the only wrestlers to have participated on both teams in a tag team match. Rhodes was initially paired with Hardcore Holly, a seasoned veteran and then they would go on to win the World Tag Team Championship. This would also mark Rhodes' notable entry into the wrestling scene.
A remarkable turn of events unfolded when Ted DiBiase Jr., also a second-generation rookie talent, sought a partner to challenge them for the tag titles. Surprising everyone, Cody Rhodes betrayed Holly, aligning himself with DiBiase as his partner, ultimately securing victory and the gold. This uncommon occurrence makes Cody Rhodes the sole wrestler known to have both won and lost tag titles within a single match, solidifying his place in wrestling history.
Also Read: Top 10 lesser-known facts about Roman Reigns
Add Howdy Sports to your Google News feed.