This week Monday Night WWE RAW comes to Delta Center in Salt Lake City, Utah on September 18, 2023. There are many bouts and matches scheduled for the show as WWE is setting up a road for Fastlane which is going to take place next month. Drew McIntyre is set to face Jey Uso whereas Cody Rhodes is set to face Dirty Dom on tomorrow's episode of Monday Night WWE RAW. So in this article, we will look at the WWE RAW Preview and Predictions for the September 18th episode of the RAW.
Drew McIntyre Vs. Jey Uso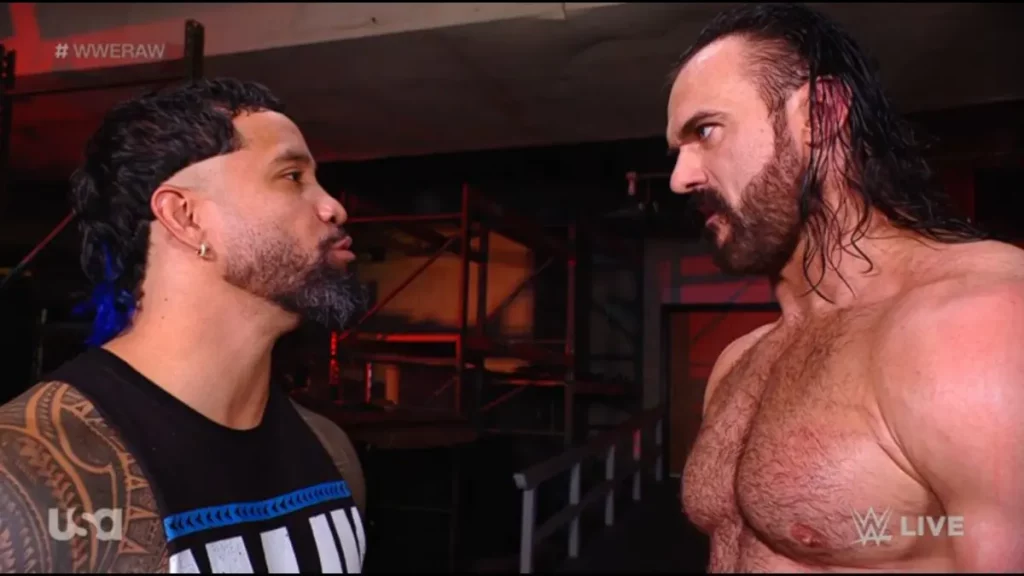 The newly drafted Jey Uso is set to face Drew McIntyre in the main event of their Monday Night RAW. Jey Uso's past connections with the Bloodline are clearly coming to haunt him back on his new run as Babyface. Various wrestlers like Kevin Owens and Drew McIntyre have their sour past with the Bloodline which also involved Jey Uso at one time. Thus, the backstage segment between Jey Uso and Drew McIntyre on last week's episode of WWE RAW set up their match for this week's episode of WWE RAW.
We believe that Jey Uso is poised to claim victory over Drew McIntyre, serving as the motivation for McIntyre's long-anticipated official heel turn. Over the past few weeks, there have been some subtle hints of McIntyre's frustration over his fellow wrestlers, and losing this very crucial match will push him over the edge. The defeat will then enrage McIntyre, triggering a very brutal assault on Uso, and turning heel for the very first time after the year 2020.
Also Read: Uncovering the possibilities of Drew McIntyre's heel spot at WWE Fastlane 2023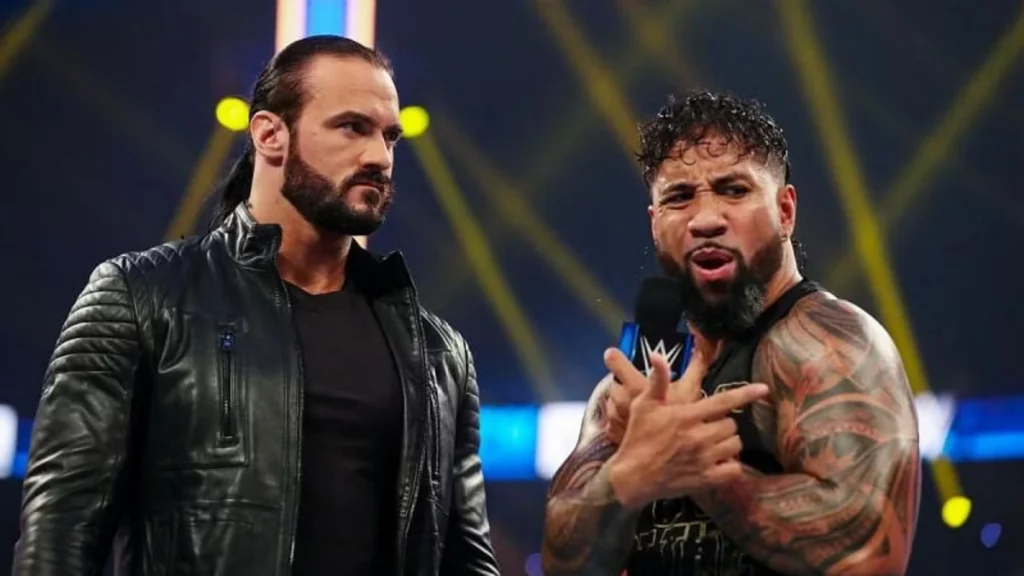 McIntyre's displeasure with The Bloodline dates back to his world title opportunity against Roman Reigns at Clash at the Castle in 2022. The current match against Jey Uso presents the perfect opportunity for McIntyre to take his revenge and settle the scores once and for all. The beatdown will not only showcase McIntyre's ever-increasing anger and frustration but also leave a bitter taste in the mouths of the fans witnessing the vengeful act.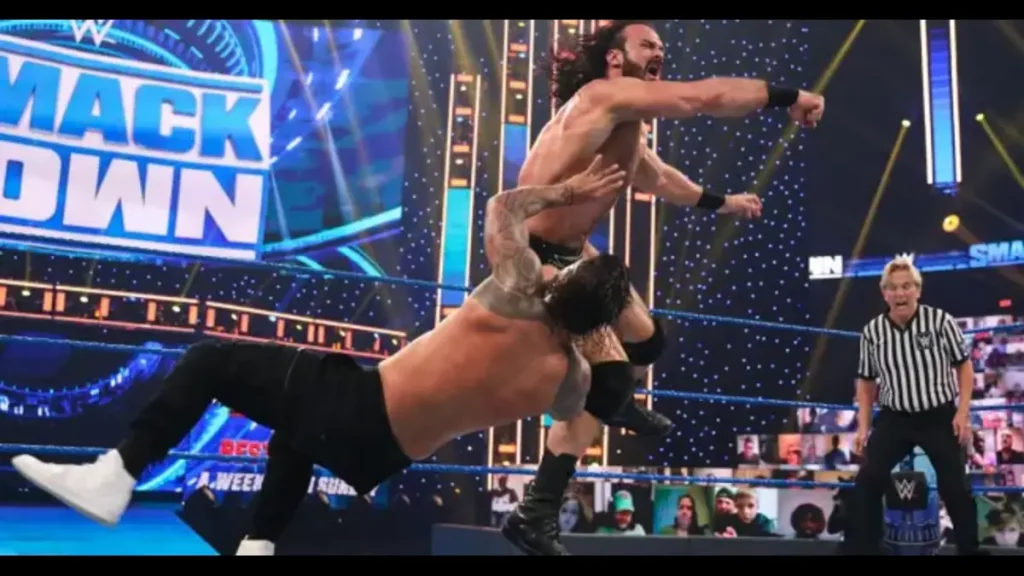 Thus we believe that Drew McIntyre would lose to Jey Uso setting up for his most-anticipated heel turn and their feud for the Fastlane. Expect Judgment Day to also play a crucial role in the result of this match.
Cody Rhodes Vs. Dominik Mysterio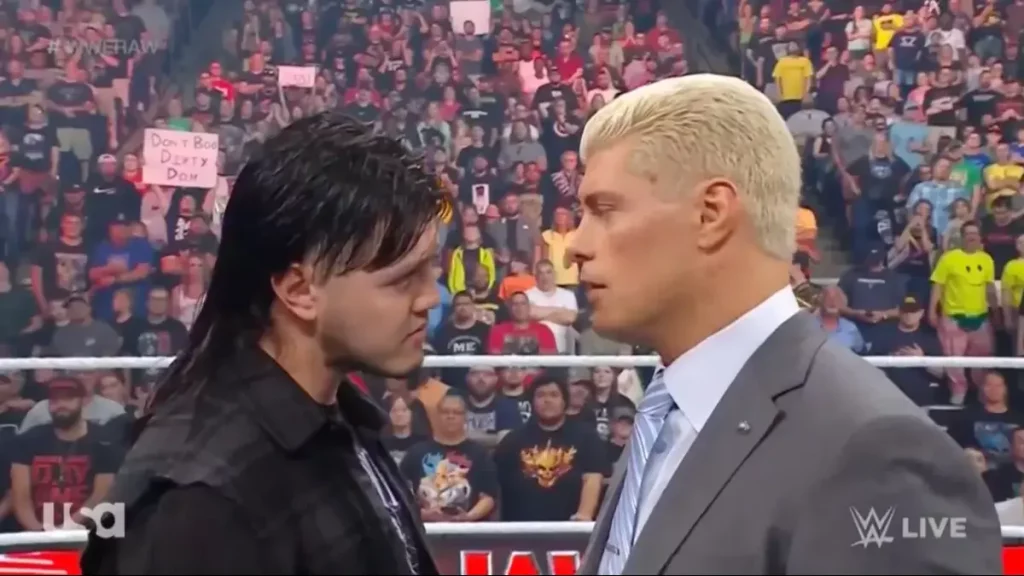 On last week's episode of the WWE RAW, Cody Rhodes found himself in the ring discussing Jey Uso's return to the WWE brand. There were also rumors that Cody might announce his departure from the RAW to the SmackDown on this very segment.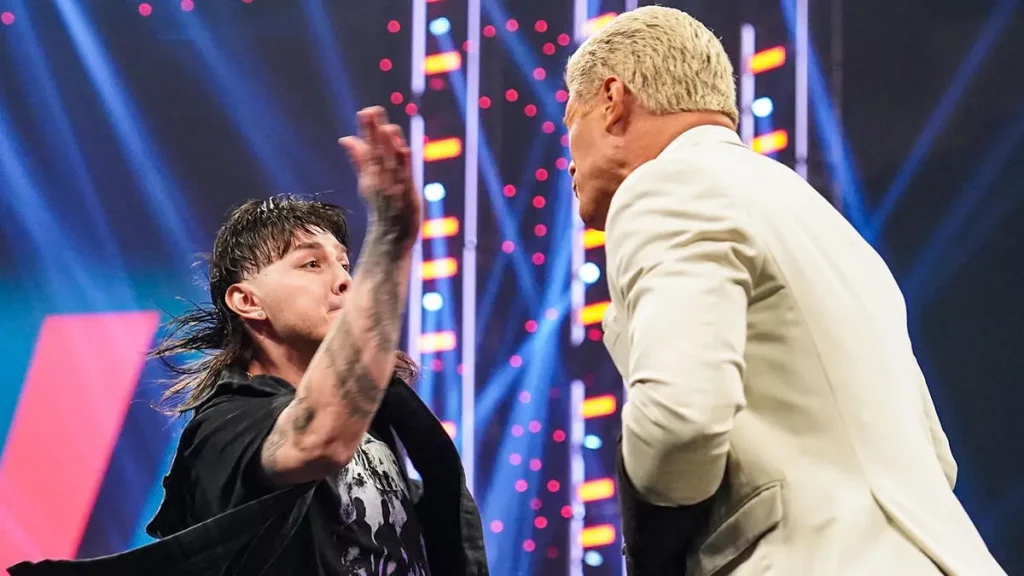 But that never happened as in an unexpected turn of events, Dominik Mysterio and JD McDonagh interfered with Rhodes's segment disrespecting him in the process. This angered the American Nightmare Cody Rhodes, and hence attacked both the members of the Judgment Day, setting the stage for their upcoming match scheduled for this week.
Cody Rhodes is most likely to emerge victorious over NXT North American Champion, Dirty Dom. It's also a very done deal due to the fact that Rhodes is in his prime currently beating the Beast Brock Lesnar on SummerSlam last month. Cody Rhodes being the face of the WWE RAW means no business to lose at the hands of a mid-carder like Dominik Mysterio. Dominik and Rhodes's last encounter at the Money in the Bank was nothing short of lackluster.
Also Read: Cody Rhodes acknowledges Brock Lesnar before SummerSlam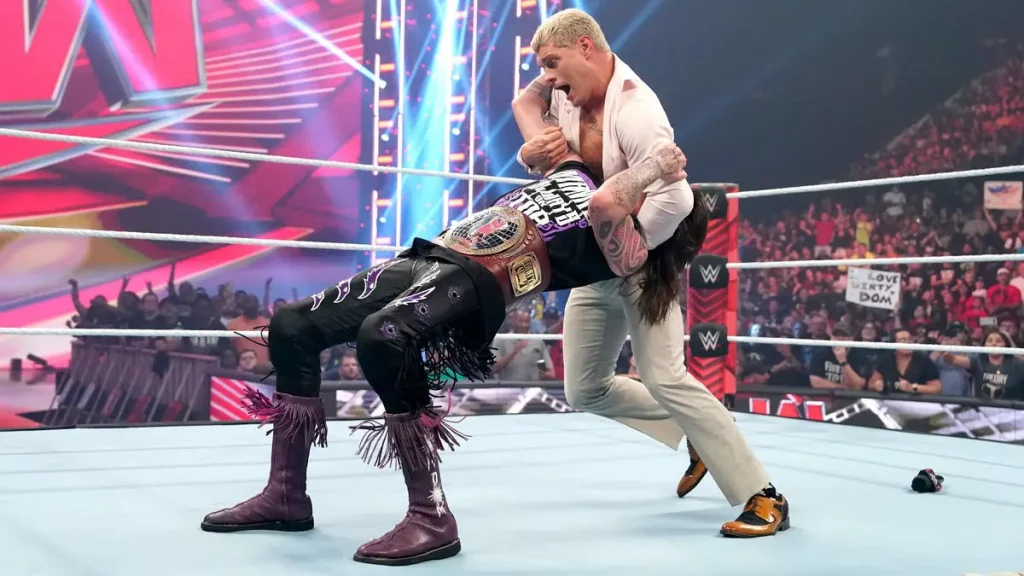 Moreover, Cody Rhodes finds himself in a somewhat directionless position on Raw. Rhodes's desire to complete his story is still somewhat unclear which leaves him without a clear direction on Raw. However, it is as clear as crystal that Rhodes is going to trade to SmackDown as a replacement for Jey Uso and hence continue his rivalry with the Tribal Chief Roman Reigns. Therefore our predictions states that Cody Rhodes is going to defeat the NXT North American Champion Dominik Mysterio.
Shinsuke Nakamura Vs. Ricochet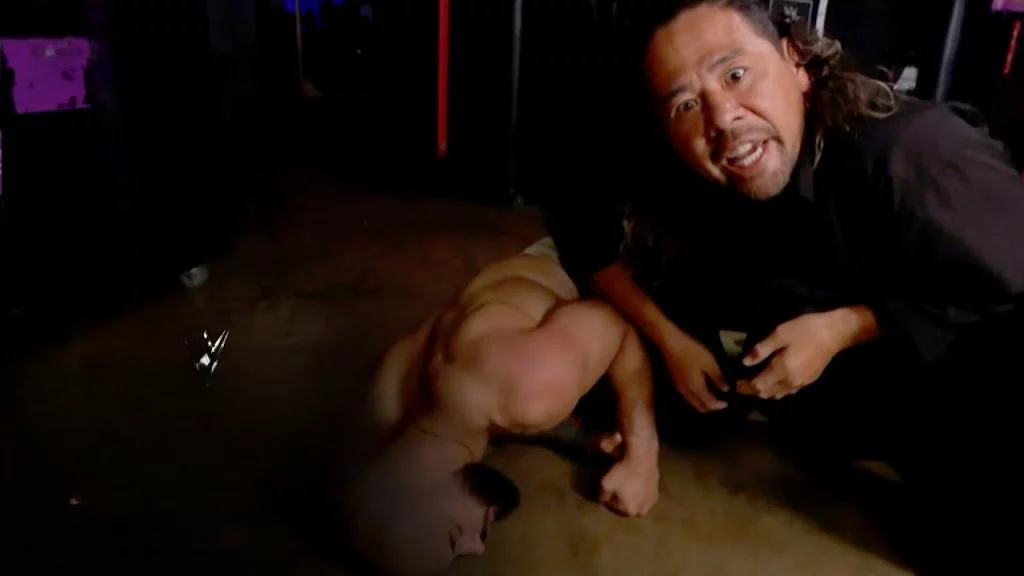 Last week's backstage beatdown of Ricochet by Shinsuke Nakamura has finally turned into a match that is going to take place on this week's episode of WWE RAW. Shinsuke has been on a villainous run lately, destroying everyone on his path. Nakamura is also currently engaged in a rivalry with the WWE World Heavyweight Champion Seth Rollins. Both also had their first encounter at Payback this month in which Rollins successfully retained his championship.
Also Read: Analyzing Possible Reasons Behind Shinsuke Nakamura Betraying Seth Rollins and Exploring Possible Outcomes After It!!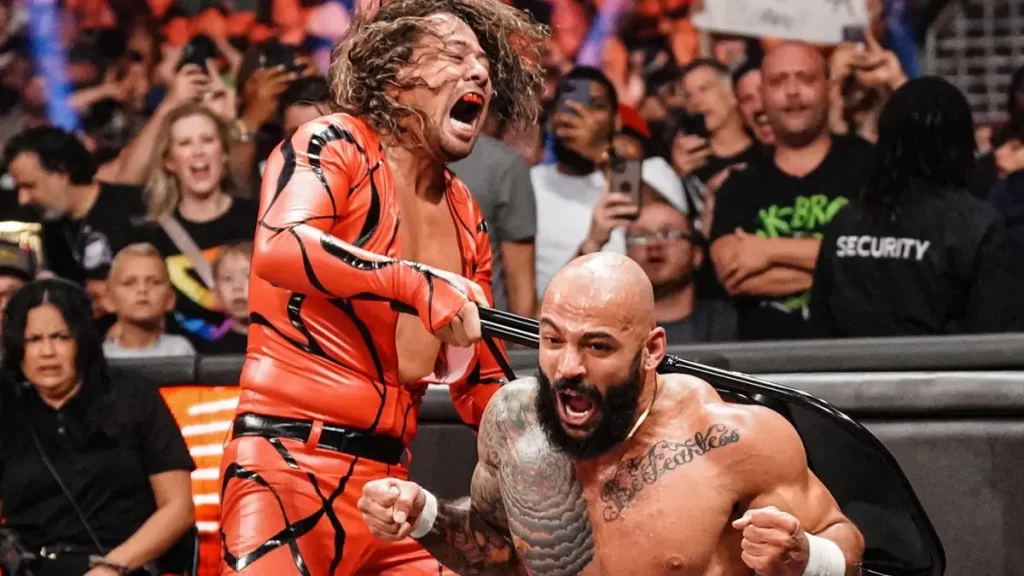 The rivalry between the two is full of mind games and one such game played by Nakamura is Ricochet. Nakamura brutally attacked Ricochet backstage on last week's episode of RAW only for him to challenge Rollins to save Ricochet. We believe that Nakamura would very conveniently win the match against Ricochet. But Nakamura would start beating Ricochey after the match, only for Seth Rollins to come to the save. Thus our prediction states Nakamura defeats Ricochet.
New Day Vs. The Viking Raiders (2 out of 3 Falls Match)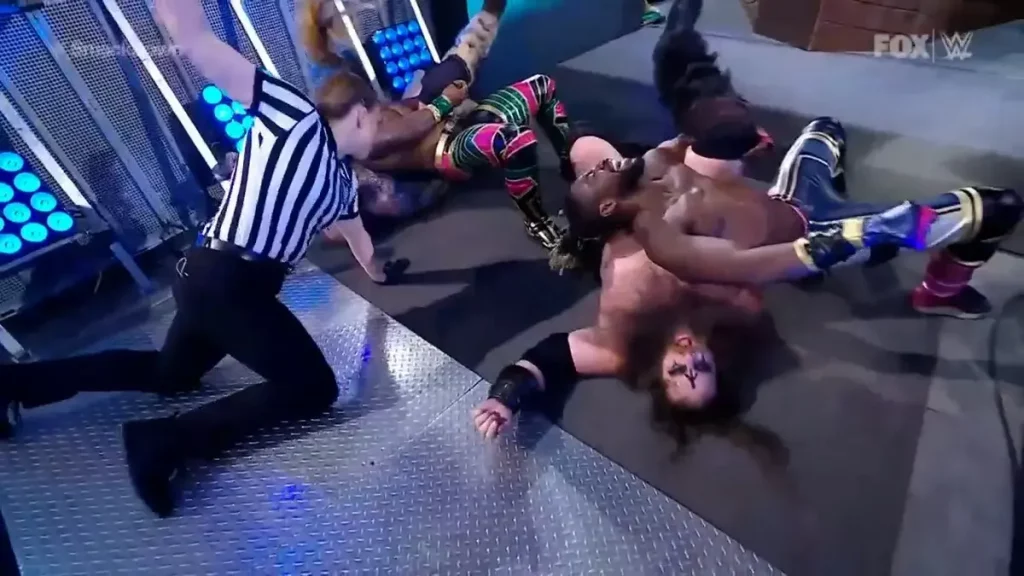 New Day is set to face Viking Raiders in a 2 out of 3 falls match on this week's episode of WWE RAW. Expect this match to be everything from brutal to amazing. Both the teams have been in a fed for quite a time and this match would act as a rubber match concluding their rivalry.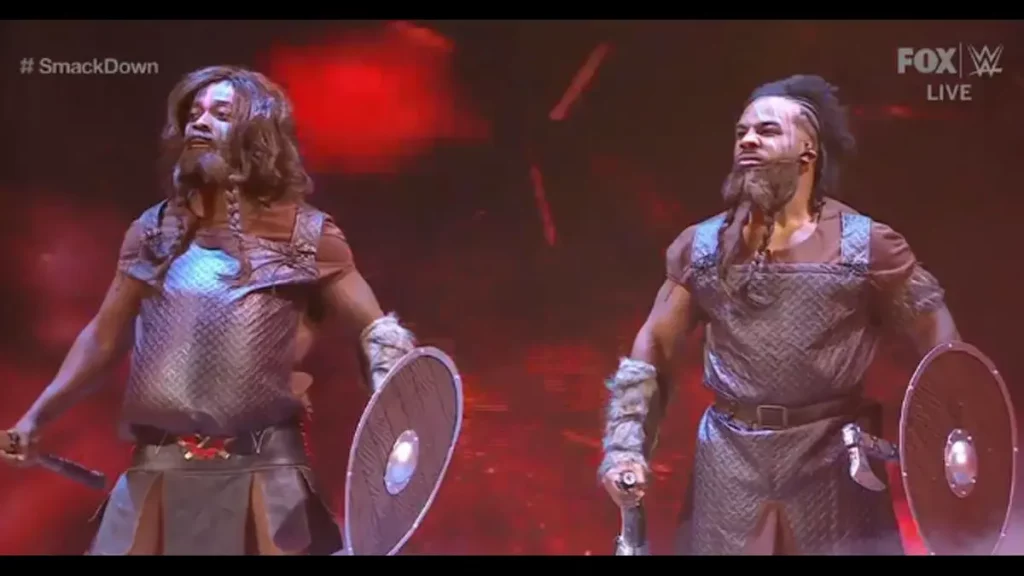 We believe that New Day is going to defeat the Viking Raiders in this match. New Day has returned after a long time hiatus and thus needs more wins to substantiate their run. Thus we believe that New Day will defeat the Viking Raiders concluding their rivalry. And setting their eye on the Undisputed Tag Team titles. Thus we believe that New Day is going to defeat the Viking Raider in this week's episode of WWE RAW.
Also Read: WWE RAW Preview and Predictions – September 11, 2023
Add Howdy Sports to your Google News feed.