WWE SmackDown, also known as Friday Night SmackDown, is scheduled to air live on August 25, 2023, from KFC Yum! Center in Louisville, Kentucky. Let's have a WWE SmackDown recap of WWE SmackDown results, highlights, and grades.
Advertised:- Jimmy Uso will make his first appearance on SmackDown tonight after being superkicked by his twin brother Jey. What will Jimmy say if Roman Reigns or Jey aren't present to cut him off? Updated: WWE has taken this out of the teaser for tonight's program, maybe a sign that the event will include a memorial for the late Bray Wyatt.
WWE SmackDown Results, Highlights and Grades: Match Card
| | |
| --- | --- |
| Matches | Winners |
| Grayson Waller vs. Rey Mysterio | Grayson Waller |
| IYO SKY (c) vs. Zelina Vega (WWE Women's Championship) | IYO Sky |
| Brawling Brutes (Pete "BUTCH" Dunne & Ridge Holland) vs. Street Profits (Angelo Dawkins & Montez Ford) (Terry Funk Hardcore Match) | Brawling Brutes |
| LA Knight vs Finn Balor | LA Knight |
The program begins with a graphic that serves as both a tribute to Terry Funk, a late great, and Bray Wyatt, another beloved but far too soon lost star. Erick Rowan is also present, along with the whole cast and most of the crew. We are greeted by Michael Cole at the ringside, who informs us of our losses before announcing the customary ten-bell salute and saying that tonight we will celebrate their lives and respect their legacies.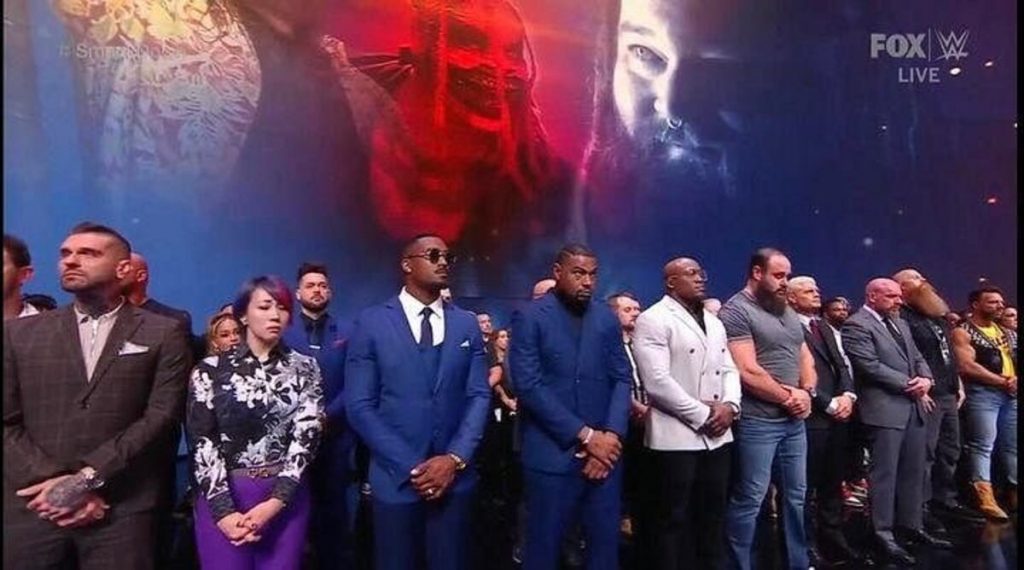 This is followed by a video tribute to Bray Wyatt. We're about to take a break when Wyatt's rocking chair is highlighted on stage and the camera pans in. A Terry Funk memorial film is presented after the commercial. Also read: Top 10 greatest matches of Bray Wyatt in his WWE Career
WWE SmackDown Results, Highlights and Grades: Grayson Waller vs. Rey Mysterio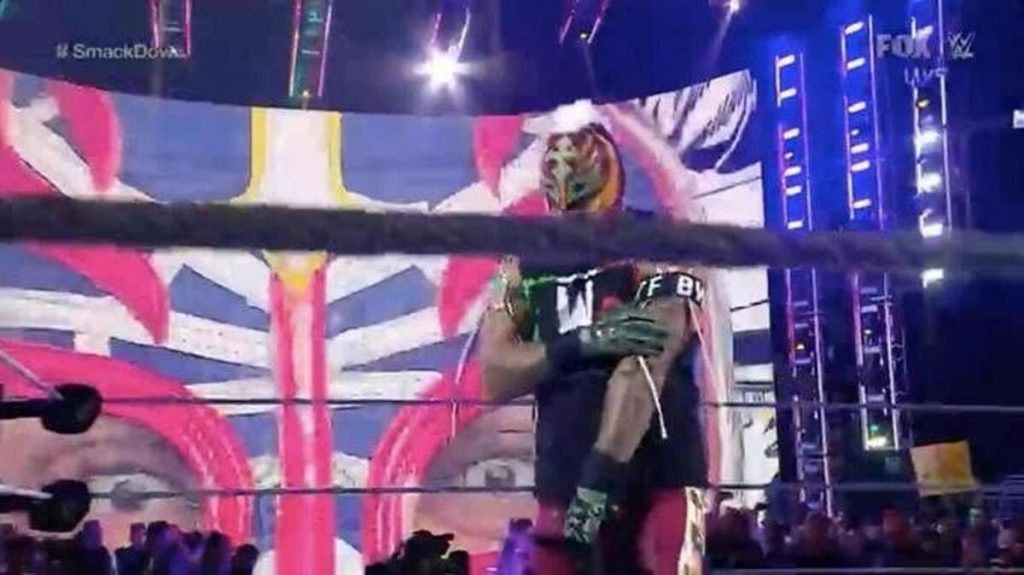 With a wristlock on Waller, he locks him into a side headlock. Rey Mysterio then escapes with a tijeras. Grayson Waller knocks him to the ground, but before he can follow, he swallows another one into the corner of the barricade. Now it's time for a break. After the commercial, Waller hits with a slingshot stomp.
Mysterio turtles up, and Waller mounts punches. Waller then launches an elbow drop for two. Grayson attempts to pick Rey up after another near-fall from a leg lariat and a hard whip into the corner, but Rey fights back with punches and creates a Frankensteiner. Also read: Former WWE Champion Bray Wyatt dies at age 36; cause of death revealed
Going crossbody into a springboard while seated, going up and over, and connecting with a satellite DDT? NOPE! Back and forth, Waller gets out of the ropes, and Mysterio lariats him! Enter Austin Theory.
Running Senon, dropping toehold puts him up. A schoolboy and Grayson share a cross-body attempt without success. Santos Escobar attempts to score an equalizer, but theory trips him up! Whip across, and Waller chases Rey and drops him with a lariat after he rolls out to kick Austin! Rey gets the 619 inside, off the ropes, while Santos repels Theory.
Victor – Rey Mysterio
Grades – B
Post Match
While the heels pout on the ramp, Escobar awards the US Championship to Mysterio. We see a brief scene from the Wyatt family's premiere before taking a break. After the advertisement, we see a clip of tributes made by Bray Wyatt's coworkers and peers.
In Gorilla, Damage CTRL is interviewed. Zelina Vega only defeated IYO SKY because she was fortunate, and Bayley makes fun of the Latino World Order for only recruiting short people. She also extols the virtues of IYO. We head to break after getting introductions for the following match. After the commercial, a little video of Fiend's debut is shown.
WWE SmackDown Results, Highlights and Grades: WWE Women's Championship: IYO SKY (c) vs. Zelina Vega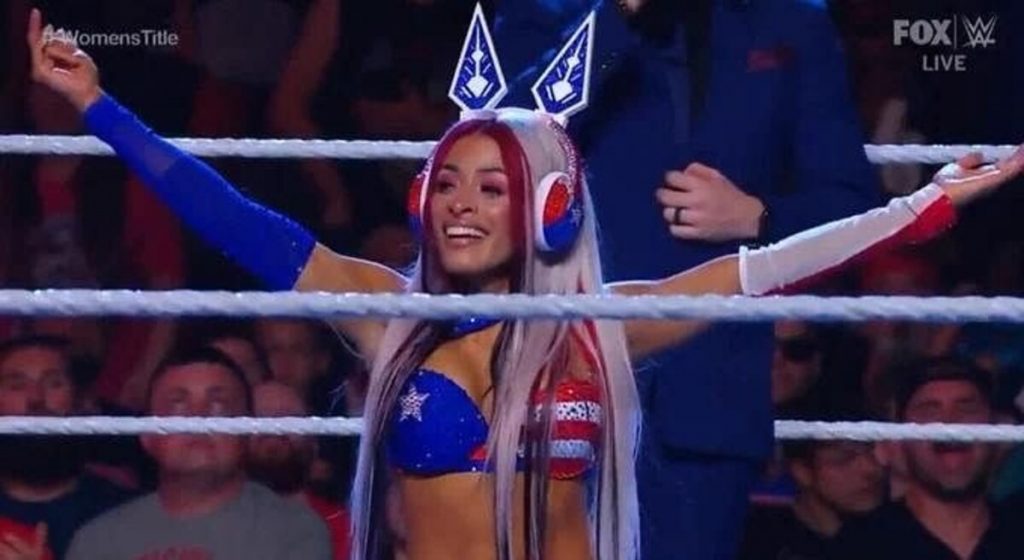 Zelina applies la casadora into an arm drag, Vega applies a wristlock, side headlock, and a shot off, and SKY escapes to the ropes after receiving encouragement from Damage CTRL. Vega was tied up and repeatedly stomped on the back.
Zelina in the top position, IYO hits her with a press slam, but Vega fights back with a side headlock and recovers with a reverse suplex! Avoid the charge, throw the champion into the corner, use a hammerlock DDT, but NOPE! Off the top of my head, I'd say, "NO!" Quickly covering, SKY eludes her, avoids the charge, springboard dropkick, and IYO is enraged! Zelina successfully counters with a second DDT, but Yoshi Tonic is stopped, and SKY sneaks up on her to land a powerbomb!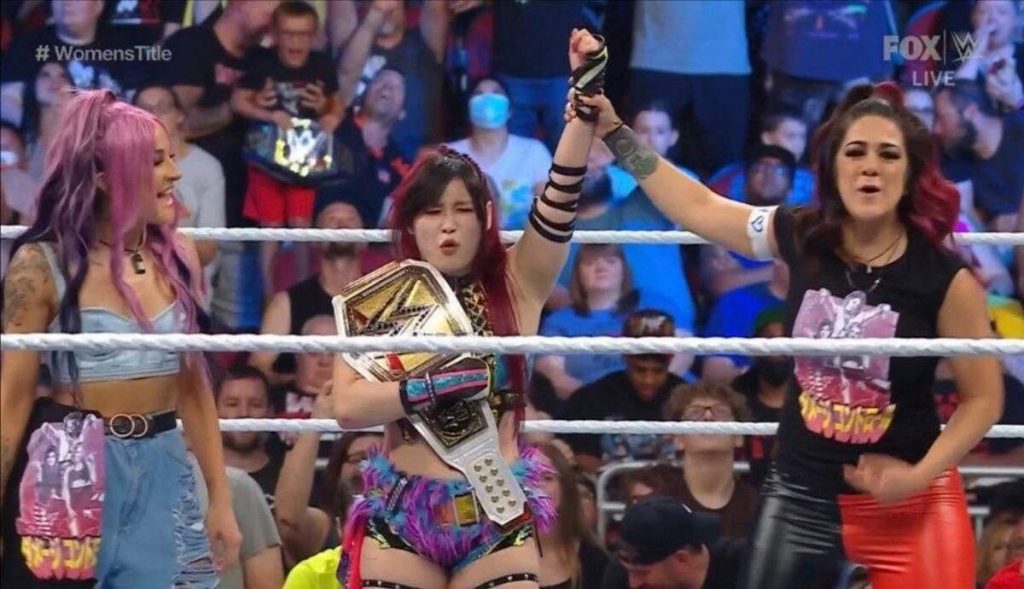 Slow to react, Vega obtains the Yoshi Tonic, but IYo Sky rolls to the ground and throws her into the stairs as she pursues! Inside again, on both knees, SKY off the top.
Victor – Iyo Sky
Grades – C
Another reel in memory of Bray Wyatt is presented to us.
Cody Rhodes pays tribute to Terry Funk & Bray Wyatt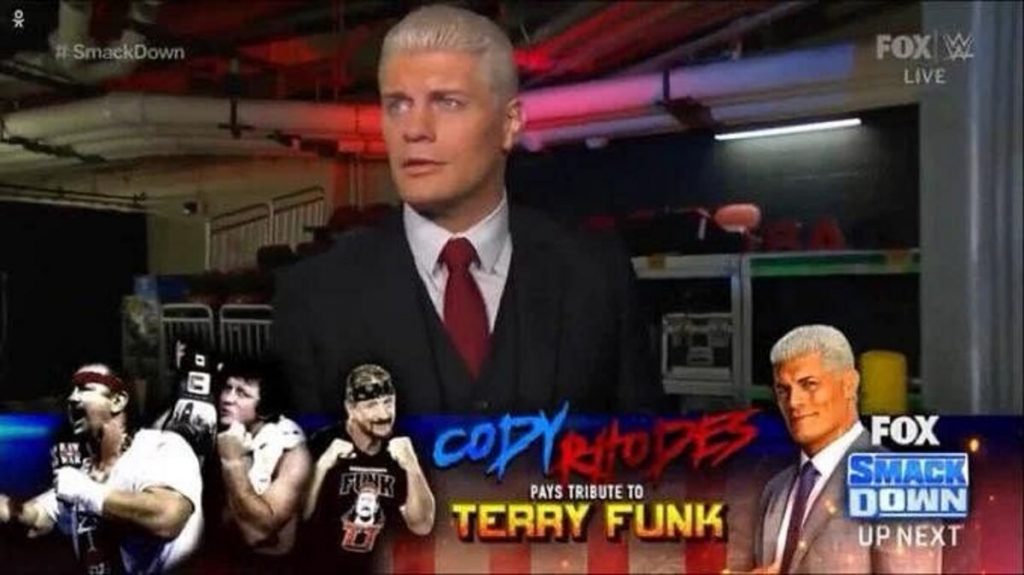 To honor Terry Funk, Cody Rhodes enters the scene and takes the microphone. He recalls hearing a man call his father an "egg-sucking dog" when he was 11 years old and they were both in the airport. Cody remarks that he had harsh words for his grandma and inquires of Cole whether it is appropriate to use the term "egg-sucking dog" on Fox.
Cody imagined there would be some sort of domestic disturbance because he could no longer see the man. But then he turned around and saw Terry Funk, the owner of the Double Cross Ranch. They get to refer to themselves as the coolest thing, WWE Superstars, thanks to modern terminology.
Throughout the years, they have gone by many various names, including wrestlers, athletes, competitors, and even carnies, but a fabled few have gained the right to call themselves cowboys.
The best kind of cowboys were Terry Funk and Bray Wyatt. He gets the honor of informing us about the Funker. He does so by outlining his credentials and claiming that Terry was a pro wrestler for 50 years, but during that time, he changed continually.
When someone with such a legacy enters the ring alongside someone who doesn't and lifts them to their level, it's known as "the rub." Terry accomplished that for an entire corporation. A whole movement, and an entire revolution, as opposed to other people doing that for one or two people.
A memorial video is presented to us by Rhodes. He talks about Funk's love for extreme wrestling when we get back. He has the power to inform us now that this next tag team match is a Terry Funk Hardcore Match.
WWE SmackDown Results, Highlights and Grades: Terry Funk Hardcore Match: Brawling Brutes (Pete "BUTCH" Dunne & Ridge Holland) vs. Street Profits (Angelo Dawkins & Montez Ford)
All players are engaged at once because this is a match using tornado rules. Immediately, the action moved outside. Ford's ears and nose felt the tug of Butch. When they had control again, the Profits attacked Ridge in the corner, pounding him mercilessly. A moonsault by Butch allowed him to defeat both profits. Ridge swung Butch around like Terry Funk used to do when he used to swing a ladder by picking him up over his shoulder.
Ford's suicidal dive sprayed Ridge and Butch as the action spilled outside once more. Bobby Lashley then entered the arena and strode toward the ring as a result. Ford was struck in the body by Ridge. Then Ford and Dawkins were struck in the chest by clubbing punches from Ridge and Butch.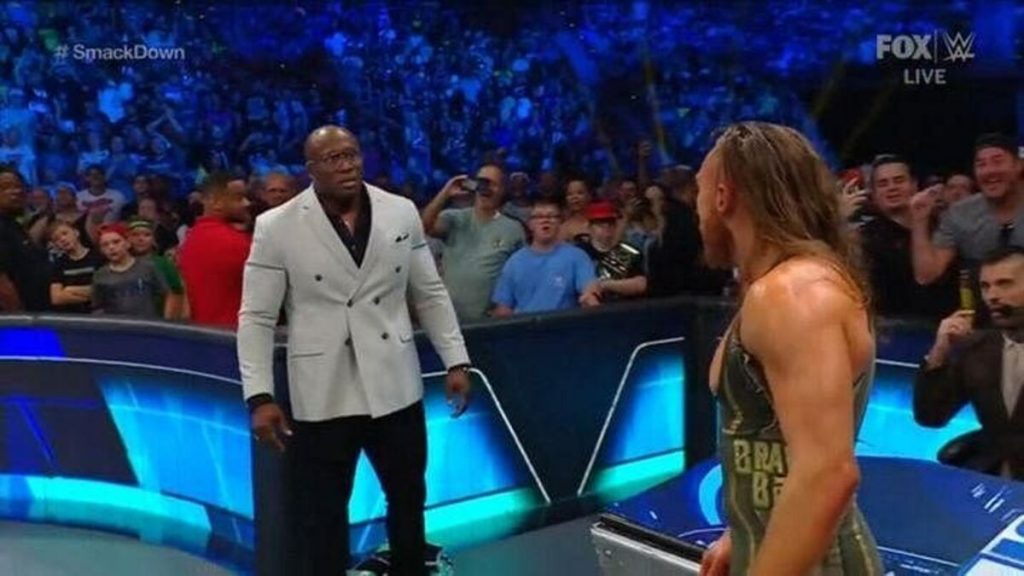 Ford nearly lost it as the Brutes nearly knocked him out with a double-team suplex and powerbomb combination. However, Dawkins knocked Butch to the ground as he stepped outside. With a splash in the corner and a flying back elbow, he then eliminated Ridge inside the ring. Following Ford's successful Doomsday blockbuster and cover, Dawkins picked up Ridge. Butch put an end to it.
Winning move
Ridge successfully completed a superplex when Dawkins and him collided on the top rope. Butch once again stopped the fall when Ford flew in from the opposite corner and performed a frog splash.
Butch then went to get a table but ran into Bobby Lashley, who gave him a death gaze but did nothing. Ford laid the groundwork, but Ridge surprised Dawkins and Ford with a neckbreaker and backdrop combination.
However, Lashley knocked him off the post and threw a spear to the ground. As Butch attempted to reach the top. Ford and Dawkins won the match when they successfully landed their brand-new Revelation finisher through the table.
Victor – Street Profits
Grades – B+
Post Match
Clip of the first Firefly Fun House gets played.
As a break signal, LA Knight is seen moving around backstage. We hear more tributes to Bray Wyatt after the commercial break. TMZ Sports' chat with the Miz is captured on camera.
Asserting that LA Knight is essentially Vanilla Ice and that the interviewer knows who he is. Miz sneers and predicts that he won't make it to WrestleMania in Philadelphia. Entering and assuming the microphone is LA Knight.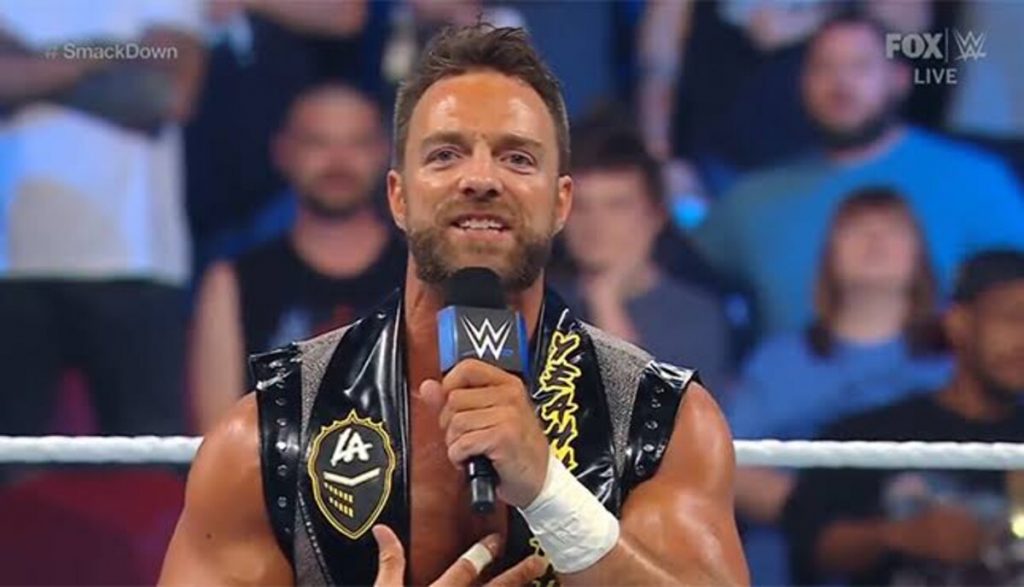 LA Knight pays Tribute to Bray Wyatt
LA Knight highlights tonight is about Bray Wyatt, so he'll get to the Miz right away. When LA Knight entered this building tonight, he noticed that everyone was wearing a firefly pin, which made him stop and reflect on the fact that sometimes your worst enemies may also be your best allies. Bray Wyatt and Knight will go through hell together; he will be honest.
Throughout all, Wyatt was preparing him for anything, and he managed to maintain his composure rather well—that is, until he saw images of Bray's family, for whom his heart hurts. He turns to look around, hears it, feels it, and is aware that we can all sense Wyatt's spirit in the structure.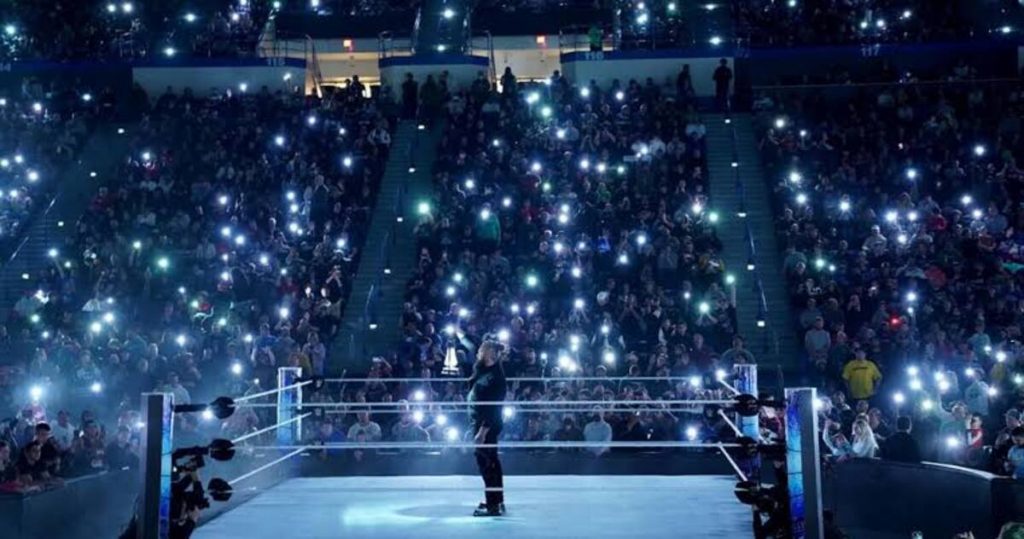 He won't act as though they were best friends, but he will thank Bray because, like how we all experience the spirit, it is that spirit that enables him to say, "Let me talk to you. He mocks Miz's voice and claims that he's happy with being a fad because Miz has never been until Miz goes on TMZ and says the same old things.
Miz remained the main attraction even when he used a stunt double! He talks about his title reign from twelve years ago, but throughout that time, The Rock and John Cena were always in the foreground.
He will always and everywhere prove to the A-Lister whose game it is. "A wise man once told me, 'The next time you see me… RUN!'" directs Knight to Miz.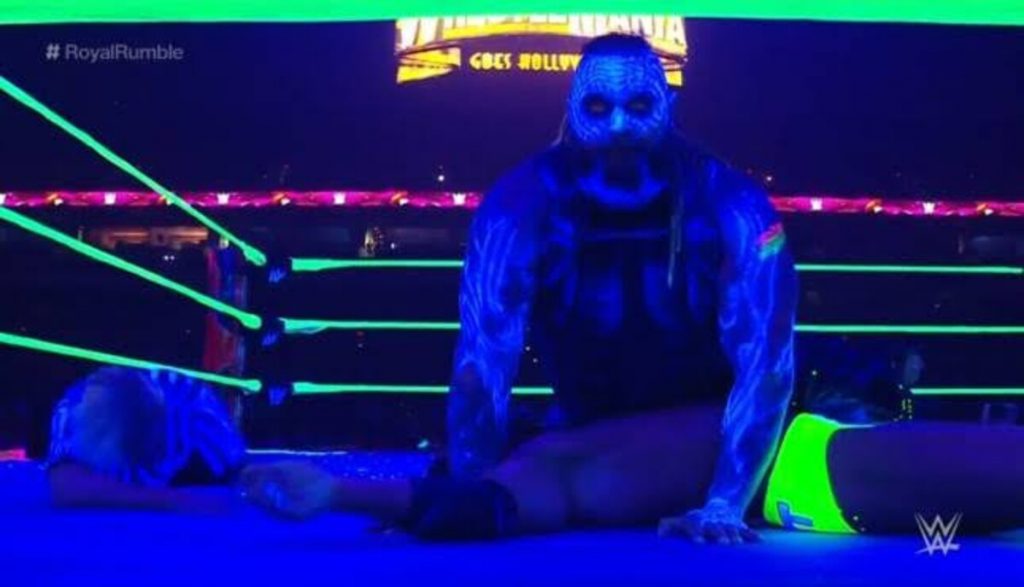 LA Knight highlights "The next time you see me….RUN"
Before going on break, we get a clip of Bray Wyatt's final WWE appearance.
WWE SmackDown Results, Highlights and Grades: Finn Balor vs. LA Knight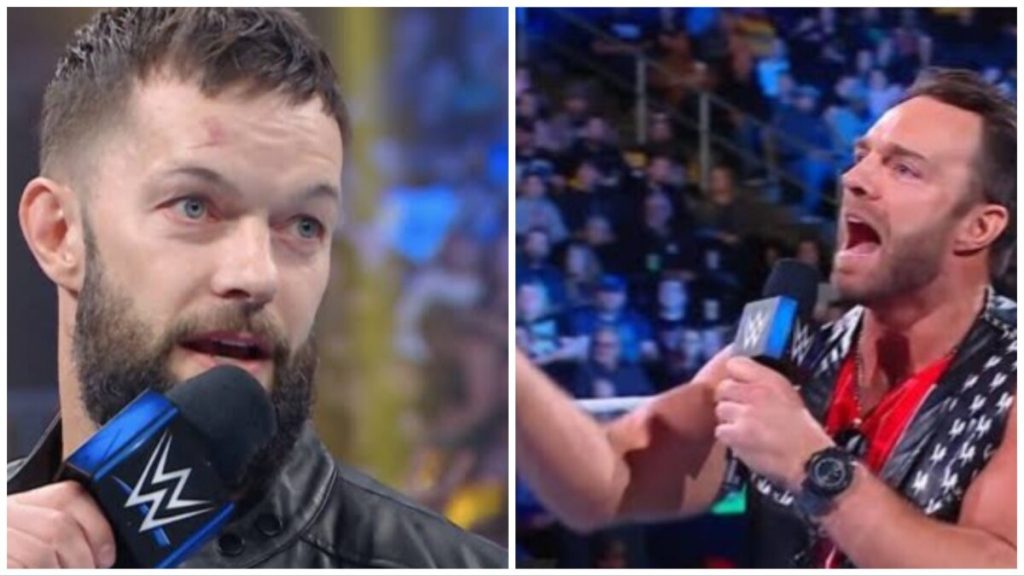 Knight pushes him away and taunts, applying a collar and an elbow, before Balor applies a side headlock, firing off a shot, blocking a shoulder, and Finn takes a break on the ground. When Balor tripped him up, LA chased him down and repeatedly slammed his face into the desk with a big elbow.
Then, when the action breaks, we get a clip of Bray Wyatt's moving thank-you advertisement from his previous comeback. After the ad, Knight obtains a neckbreaker to give him some breathing room.
DDT, pop-up drop, boot in the running, and Balor kicks out! LA cuts him off with a lariat and puts boots on him in the corner after Finn puts boots on him in the ropes, and Sling Blade follows it up. Balor battles and stomps his ribs while holding a backbreaker rack!
Knight gets a powerslam just after Knight's Coup de Grace, so nope! Finn goes on top. But LA cuts him off and crotches him as BFT reverses into a schoolboy for two with an inverted headlock and elbow drop! He is set up by LA, which is jockeying for position with a superplex.
Victor – LA Knight
Grades – A
Thank you Bray!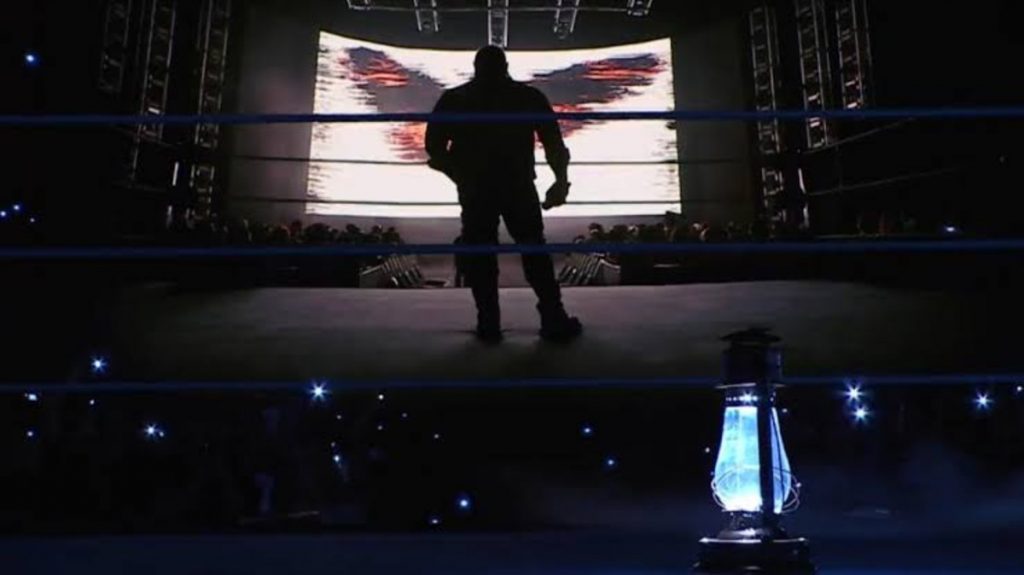 Wyatt's lantern emerges in the center of the ring as the lights dim and a silhouetted image of the man appears on the tron. Chants of "Thank you, Bray!" pour out of the sea of fireflies.
There you have it, Folks!
Add Howdy Sports to your Google News feed.