Iyo Sky has made a lot of fans angry with her stunning stat after winning the Money in the Bank. She has already surpassed five other females to hold the contract for more than 2 days. With this, she is the second longest women's Money in the Bank holder.
Iyo Sky's reign as the Money in the Bank contract holder is currently the second longest in history. After just two days of holding the contract, Sky has surpassed all but one of the previous winners in terms of length of reign. This achievement has garnered attention and discussion among WWE fans, who have expressed their astonishment at Iyo Sky's quick climb up the ranks.
Fans showed their disappointment on social media by showing different reactions to the stat.
Iyo Sky joins Carmella as being the only two women to hold the contract for more than 2 days. Carmella held the contract for a record 287 days before cashing it in.
Sky faced Becky Lynch, Bayley, Trish Stratus, Zelina Vega, and Zoey Stark in this year's ladder match.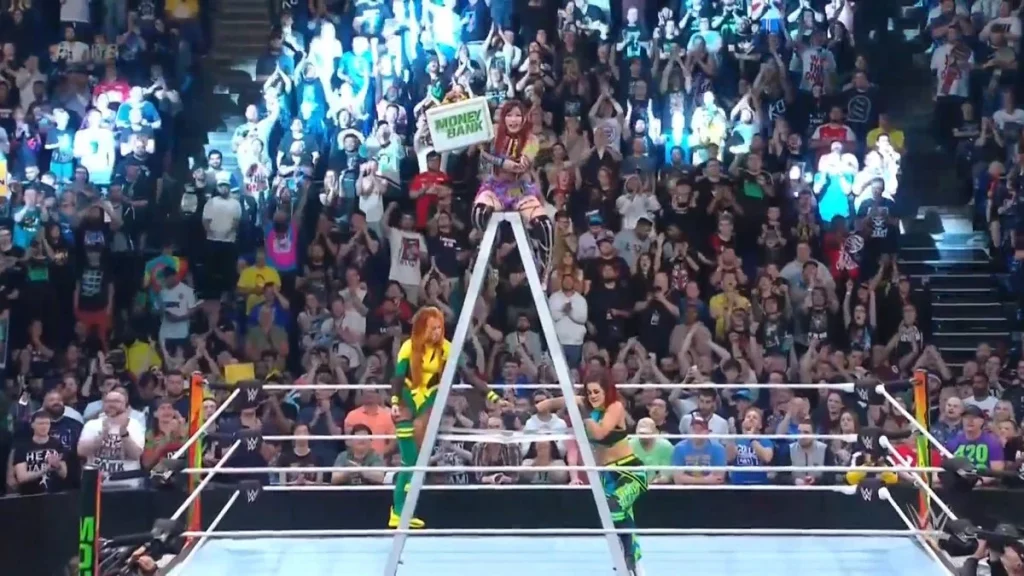 Fans were disheartened seeing that it has been six years since the start of Women's ladder matches but still only Iyo and Carmella have achieved this feat.
Many fans also think that Bayley may go on to mess up with the cash-in making it an unsuccessful one. This will make Iyo the first female to have an unsuccessful cash-in.
Many users also want Iyo to schedule her cash-in rather than having a quick one. People would love to see Iyo cash it in on Asuka to win the WWE Women's Championship.
Tensions might arise between Iyo Sky and Bayley after Iyo's win
Bayley was fully determined to win the Money in the Bank contract this year but her Damage CTRL teammate Iyo Sky won it this year.
Bayley also went on to push Iyo off the ladder during the match. Sky further did the same handcuffing Bayley with Becky and winning the contract.
Tensions might arise between the two as Bayley would look to spoil Iyo's cash-in in the future. Despite the tensions, Bayley was happy with her stablemate winning the contract.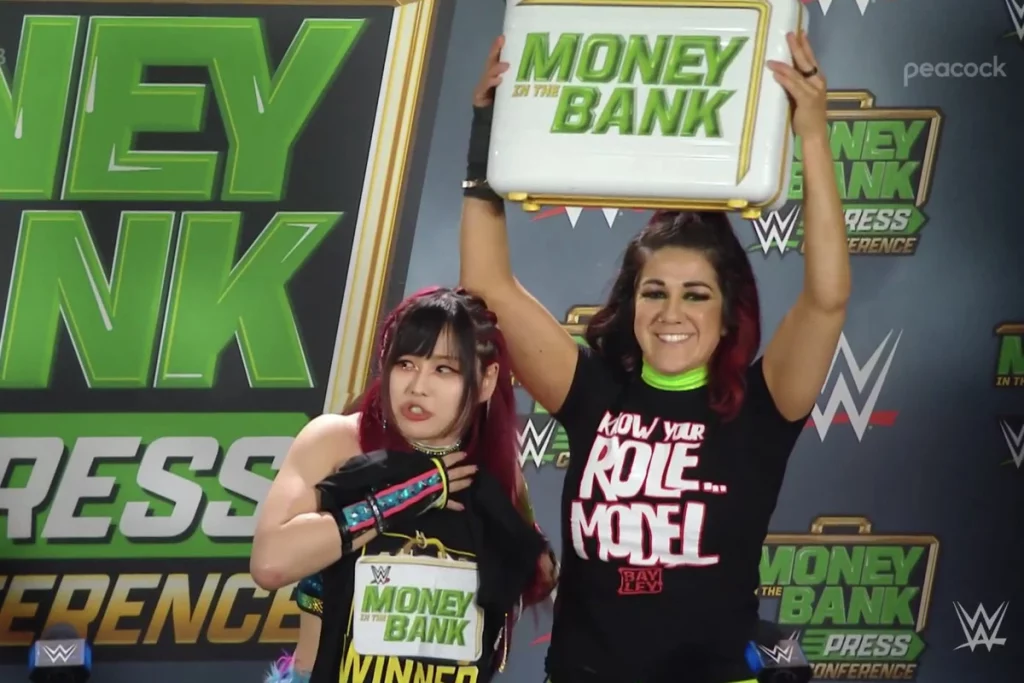 Other Articles for you:
Add Howdy Sports to your Google News feed.