WWE Monday Night RAW was scheduled for July 24, 202,3 in Tampa Florida. With SummerSlam approaching, the focus has been on building up the feuds for the upcoming pay-per-view. Seth Rollins and Finn Bálor signed their contract for their match, Logan Paul made an appearance to hype his bout against Ricochet, and Gunther and Drew McIntyre had a confrontation. Additionally, Bronson Reed faced off against Tommaso Ciampa, and Becky Lynch took on Zoey Stark in a match with an intriguing stipulation. Let us have a WWE RAW Results Recap.
Beginning Segment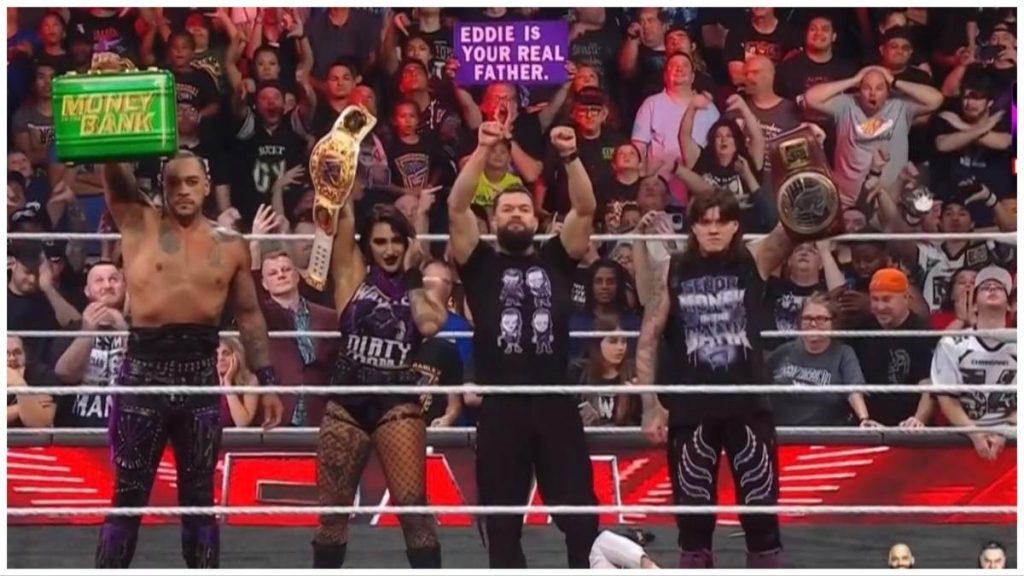 Raw began with Rhea Ripley, Damian Priest, and Finn Bálor in the ring. Announcer Samantha Irvin introduced them, and they each spoke briefly, boasting about their impact on Raw. They then brought out Dominik Mysterio, who was met with loud boos from the crowd when he tried to speak. Video packages highlighting their recent successes were shown. Kevin Owens and Sami Zayn interrupted, receiving a huge pop from the crowd. Owens confronted Dominik, demanding that he keep quiet forever. Zayn provoked Ripley into agreeing that Dominik would defend his title against him on the show. While this segment set the stage for the rest of the show, it was relatively uneventful and could have been accomplished with a shorter backstage segment or interview.
Grade – C+
Becky Lynch vs. Zoey Stark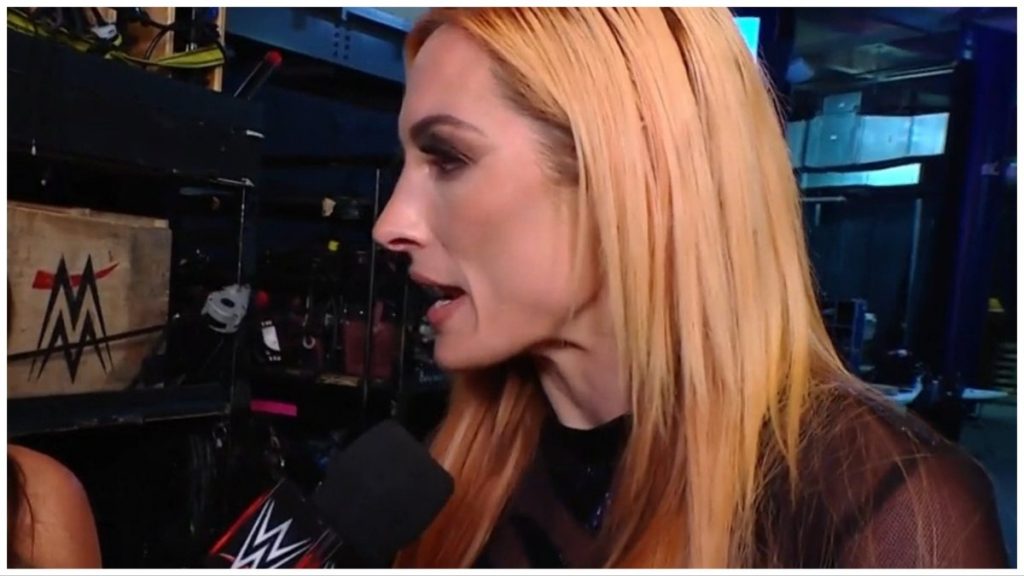 Lynch faced Stark in a high-stakes singles match. If Lynch lost, she would have to tattoo Trish Stratus' name on her chest; if she won, she would earn another match against Stratus. Both women displayed aggression early on, with Stark delivering a powerful springboard dropkick. Stratus interfered and landed a headbutt, but Lynch kicked out at two. The Man made a comeback, executing the Manhandle Slam for the victory. This sets the stage for a final showdown between Lynch and Stratus at SummerSlam. Stark and Lynch continue to impress with their chemistry as opponents, suggesting a potential future rivalry.
Victor – Becky Lynch
Grade – B
NXT North American Title: Dominik Mysterio vs. Sami Zayn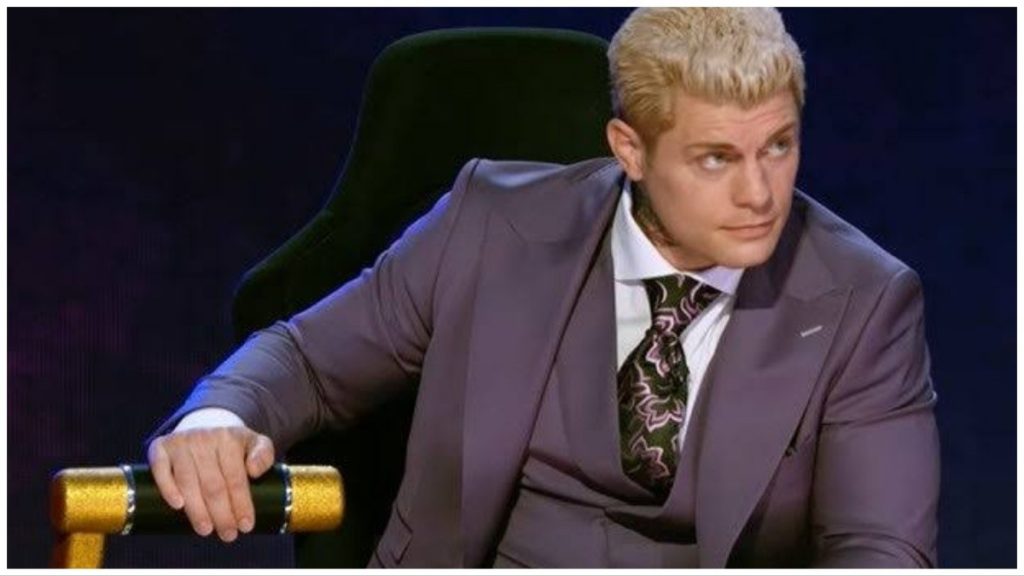 Cody Rhodes entered the arena to the usual enthusiastic reception, addressing his upcoming match against Brock Lesnar at SummerSlam. The promo was brief and without interruption. Following Rhodes' speech, Sami Zayn emerged for his match against Dominik Mysterio. The match began with a standard lockup and some rope-running. Zayn took the initiative, executing a clothesline that sent his opponent out of the ring, followed by an impressive dive over the top rope. The broadcast then went to a commercial break.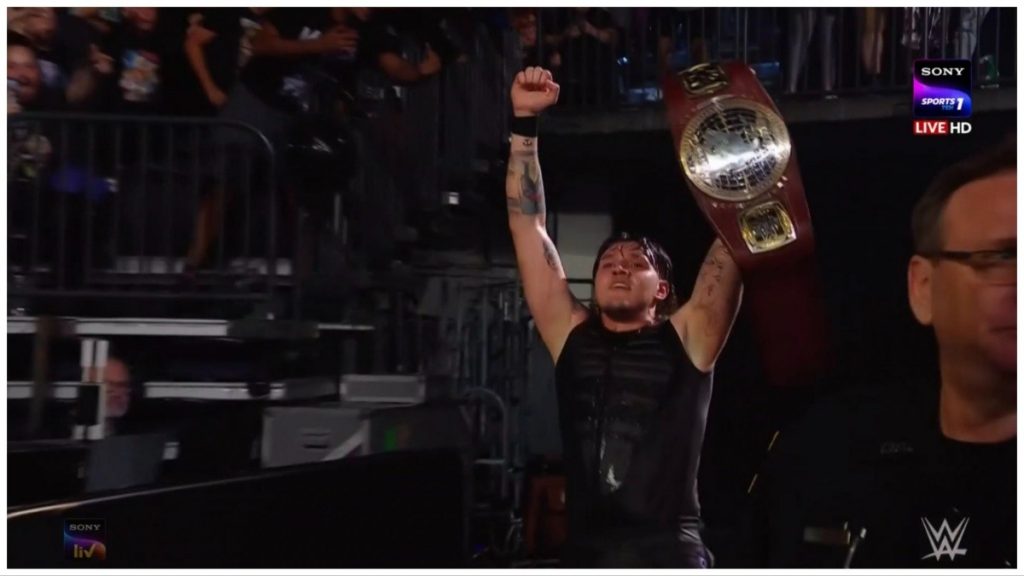 Zayn remained in control despite being hit with a cheap shot by Rhea Ripley during the break. Kevin Owens was removed from ringside for trying to stop Damian Priest from interfering. Shortly after, the referee also removed Priest and Ripley. Dom executed a sloppy counter to the Blue Thunder Bomb, but Zayn recovered and hit it for a near-fall. As Zayn prepared to hit his finisher, Ripley and Priest attacked KO on the stage. Dom took advantage and pinned Zayn. Despite a few mistakes, the match was decent. Zayn carried the load, but Dom had some good moments. The finish was a suitable way to end the match, considering Dirty Dom's title reign.
Victor – Dominik Mysterio
Grade – B
Tommaso Ciampa vs. Bronson Reed
Bronson Reed and Tommaso Ciampa were scheduled to face off in a match on Monday to settle their ongoing feud. Prior to the bout, Ciampa expressed to Shinsuke Nakamura that he did not want any interference, despite his own issues with Reed. As soon as the bell rang, Ciampa aggressively attacked Reed, but the Australian powerhouse effortlessly overpowered him and tossed him out of the ring. Ciampa managed to regain his composure and executed an inverted DDT, momentarily gaining some advantage. However, Reed quickly recovered and the two engaged in a chop exchange, with Ciampa gaining momentum.
Ciampa attempted multiple times to lift Reed during the match, but Reed's size prevented him from doing so until he finally executed an air raid crash for a two-count. Nakamura made a casual entrance, catching Ciampa's attention. Despite Ciampa's request for Nakamura to leave, Reed capitalized on the distraction and delivered a shoulder block from the apron. Reed then rolled Ciampa into the ring and secured the victory with the Tsunami. Compared to their intense backstage promos, this match was unexpectedly less physical.
Victor – Bronson Reed
Grade – C+
WWE RAW Results: Logan Paul and Ricochet Confrontation
Liv Morgan was attacked from behind by The Eradicator as she made her way to the ring for her match against Rhea Ripley. The Eradicator beat her down and used a steel chair to stomp on her arm. Officials intervened and removed Ripley from the ring, resulting in the match not taking place. After a commercial break, Ricochet called out Logan Paul and was attacked from behind by the YouTuber. Ricochet accepted Paul's SummerSlam challenge and retaliated with a kick to the face followed by a standing shooting star press. This segment set up their forthcoming match, although it was the least interesting encounter between them so far. Nonetheless, Ricochet looked cool executing the shooting star press.
Grade – C+
Damian Priest vs. Apollo Crews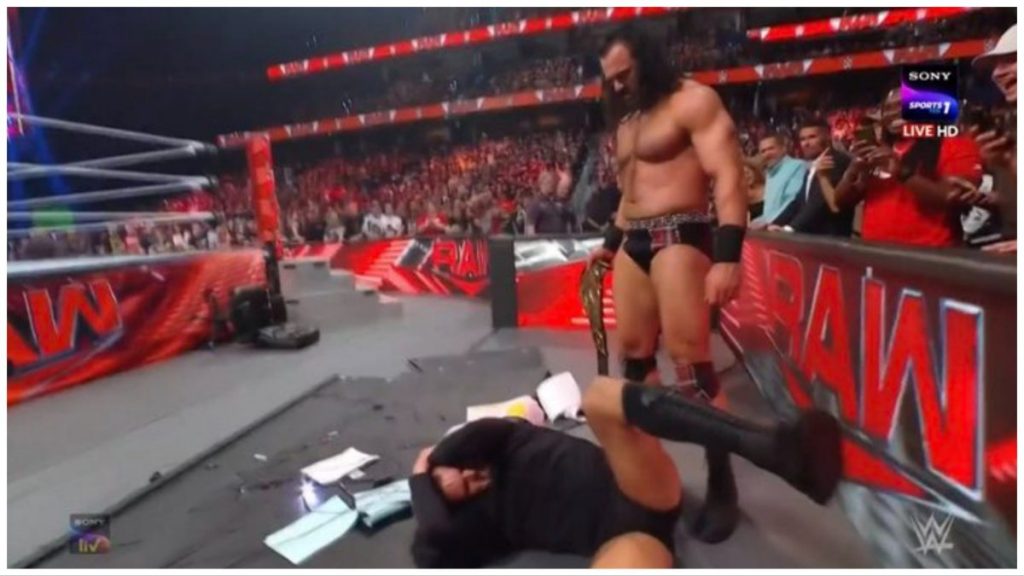 Apollo Crews and Damian Priest, after a backstage confrontation, were scheduled to face each other in a singles match. Despite having limited experience working together, they entered the match. As soon as the bell rang, Priest delivered a kick to Crews' face, momentarily taking him down. However, Crews quickly recovered and executed a moonsault off the apron. Priest regained control and secured a clean victory with his finishing move, South of Heaven. It was refreshing to see someone from The Judgment Day group achieve success without interference. Although the match was relatively short, both competitors made the most of their allotted time.
Victor – Damian Priest
Grade – B
WWE RAW Results: Ludwig Kaiser vs. Drew McIntyre
During an in-ring segment, Drew McIntyre challenged Imperium's leader, Gunther, to put his title on the line. Gunther refused but proposed a match at SummerSlam. McIntyre and Ludwig Kaiser agreed to face each other, and a referee was brought out during the break to officiate the match.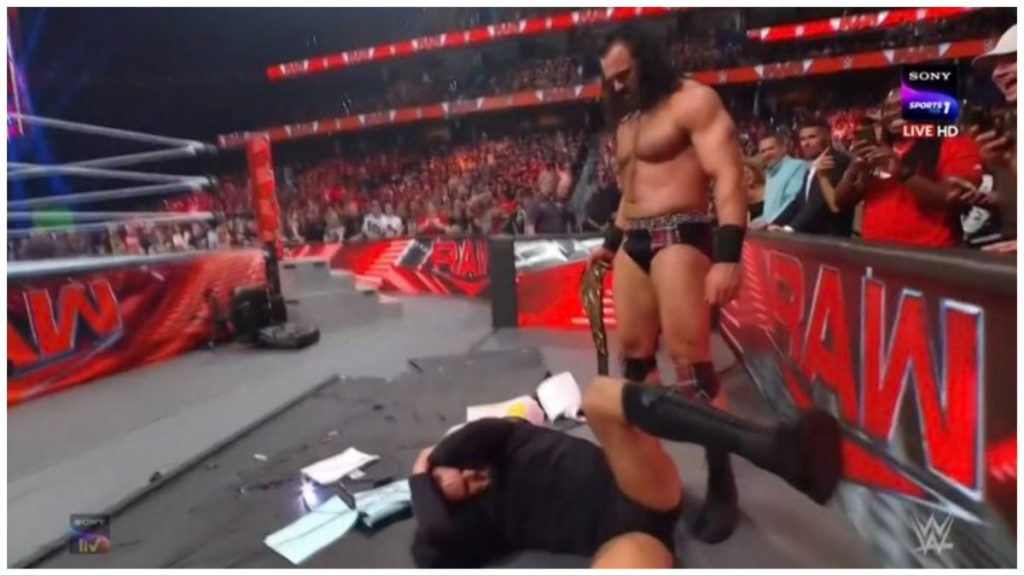 Kaiser, a German grappler, found himself at a slight size disadvantage against his opponent, McIntyre. While both wrestlers were of similar height, McIntyre possessed greater muscle mass, allowing him to dictate the pace of the match. However, Giovanni Vinci intervened, providing his partner with an unfair advantage through distraction. McIntyre capitalized on this opportunity, executing a White Noise from the middle turnbuckle, followed by a decisive Claymore to secure the victory over Kaiser. Gunther and Vinci then proceeded to attack McIntyre until Matt Riddle rushed to his aid. The collective efforts of all involved resulted in an impressive performance. It is possible that the upcoming Gunther vs. McIntyre match at SummerSlam could be the standout contest of the night.
Victor – Drew McIntyre
Grade – B+
WWE RAW Results: Main Event
The contract signing for the World Heavyweight Championship match between Seth Rollins and Finn Bálor at SummerSlam took place without any oversight in the ring. It was just Rollins, Bálor, and the table. They exchanged insults and discussed their shared history. However, The Judgment Day members surrounded the ring as they spoke. Bálor blamed Rollins for his seven-year descent into insanity. Despite Rollins' attempt to strike first, he was overwhelmed by the numbers. There was a tense moment between Bálor and Priest, but before anything further could happen, Sami Zayn intervened with a chair.
The Judgment Day's victory over Zayn was expected, but executed effectively. WWE is clearly prioritizing The Judgment Day as the dominant faction, especially with The Bloodline's decline. The show ended with all four members defeating The Visionary.
Grade – B
Read Next:
Add Howdy Sports to your Google News feed.