WWE Hall of Famer Kurt Angle, having a discussion with Paul Bromwell, shares insights on stealing merch from the Stamford-based company. Additionally, WWE Hall of Famer also talks about Eddie Guerrero's wrestling skills, Olympic moments, Mick Foley, and on stealing merch from the company.
Paul Bromwell poses a question for Kurt Angle: after being out of action for a long time, does he feel to get a chance to be in the ring with Eddie Guerrero, escalating their rivalry, will it result in a better end or will it be the same as before? Kurt Angle interestingly answers, "I would prefer to be in the ring with Eddie Guerrero."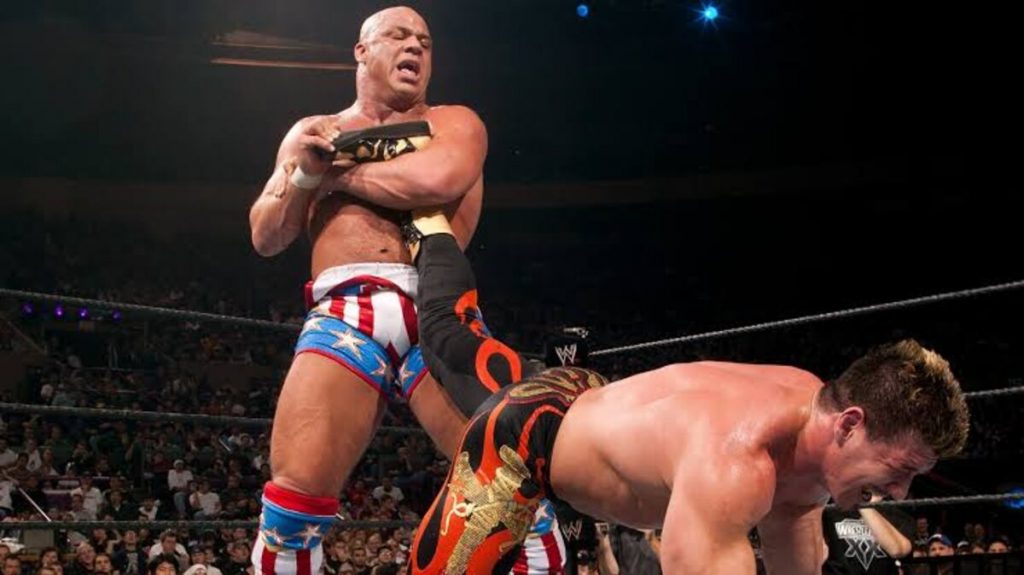 He further adds: "I and Eddie can have a protracted feud up to 4–5 months. We had been in the rings together several times and ended up having good chemistry." Wrestling Veteran highlights "With Eddie Guerrero, I've always gained from going in the ring and working with him; he's one of the best ever."
Also read: Decoding the Ankle Lock: Kurt Angle Dives Deep into the Submission Mechanism on Latest Podcast Episode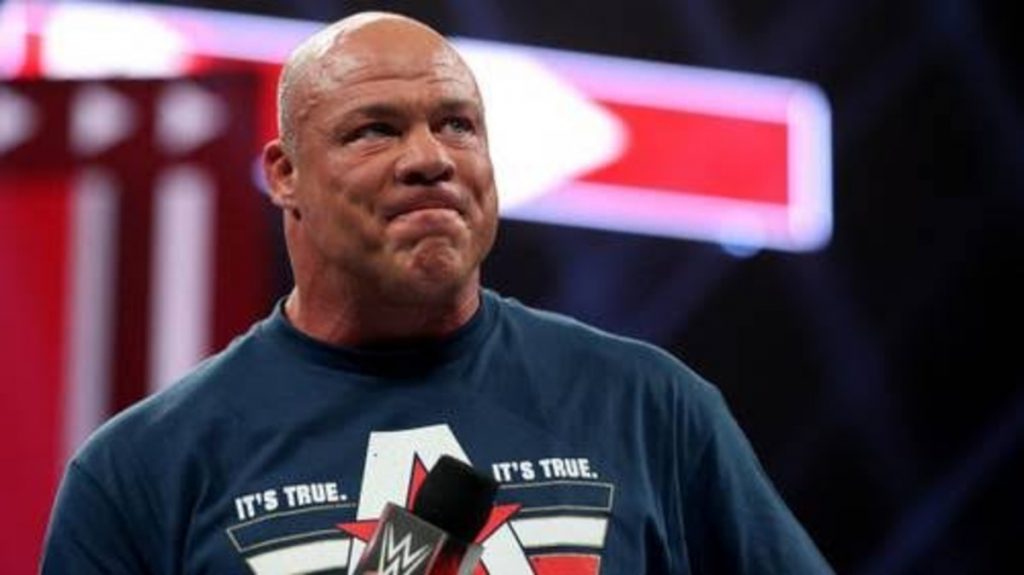 Subsequently, Paul Bromwell praises Kurt Angle and Eddie Guerrero for adding electrifying suplexes to the spectacle. Then, Bromwell comes up with another question. Which Olympic moment do you think was best, and which one did you enjoy the most? Unfortunately, Kurt Angle was unable to recall the moments.
He only remembers the long jump, and it ended with a power slam or something. Kurt was unable to remember anything, so Paul covers, No problem, let's move ahead. Bromwell adds that you're the one behind whom the cowboy was hanging out; what was your reaction? Kurt Angle, chuckling, replied, "I stole a few things." Paul cracks out a guffaw.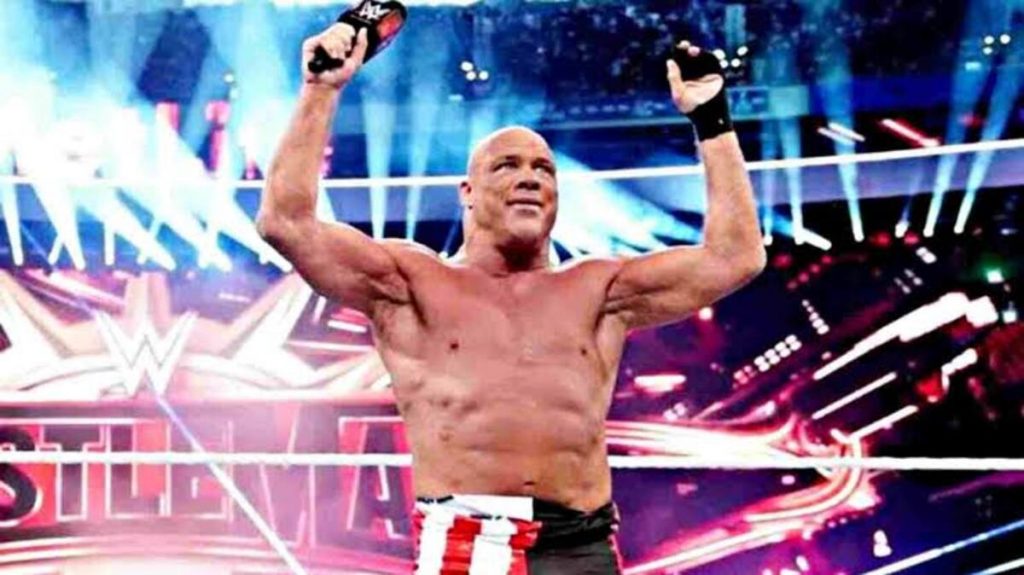 Bromwell recalls the moment, "Once I saw Mick Foley trying to get an impact from you on a TV show, and you replied I only have four things that my wife; lets me bring here, and you cannot have any of them."
Following this, the WWE Hall of Famer recollects that he stole a helmet and the goggles. Wrestling legend shares, "WWE was like, Where are they(merch)? I said, I don't know; somebody must have stolen it."
Also read: [Watch] Kurt Angle Reacts to Eddie Guerrero Auctioning off his Stuff with SmackDown Divas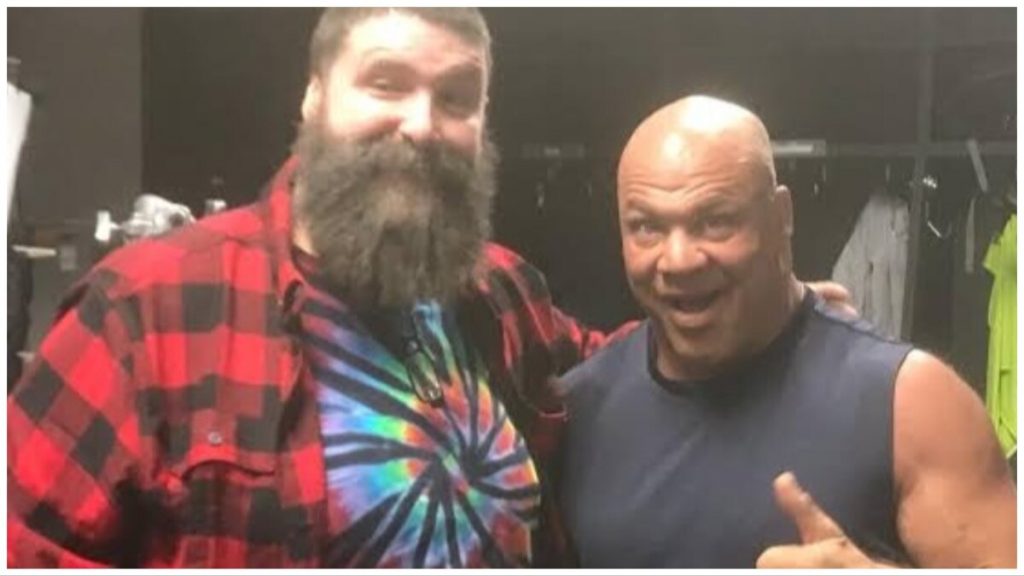 Paul accolades Kurt Angle for being an Olympic hero. Next, Paul Bromwell continues with a Fan's question Kurt, have you ever lied about stolen things? Kurt Angle with a laughing angle answers "Yes, it is just stealing merchandise."
The conversation concludes with Paul Bromwell headlining, Kurt Angle, has certainly earned enormous wealth in the form of accomplishment of multitudinous titles. In addition, Paul Bromwell appreciates Kurt Angle for his significant achievements in WWE.
Add Howdy Sports to your Google News feed.