This year's SummerSlam was filled with some amazing matches and bouts. One such match was between the former friends Baszler and Ronda Rousey. Although the match was disliked by most of the fans due to its MMA rules stipulation, the end of the match was very well received by the fans. Shayna Baszler made Ronda Rousey submit and won the match in the process. Now WWE Hall Of Famer Kurt Angle in his latest edition of The Kurt Angle Show shared his opinions on Ronda Rousey putting over Shayna Baszler at SummerSlam.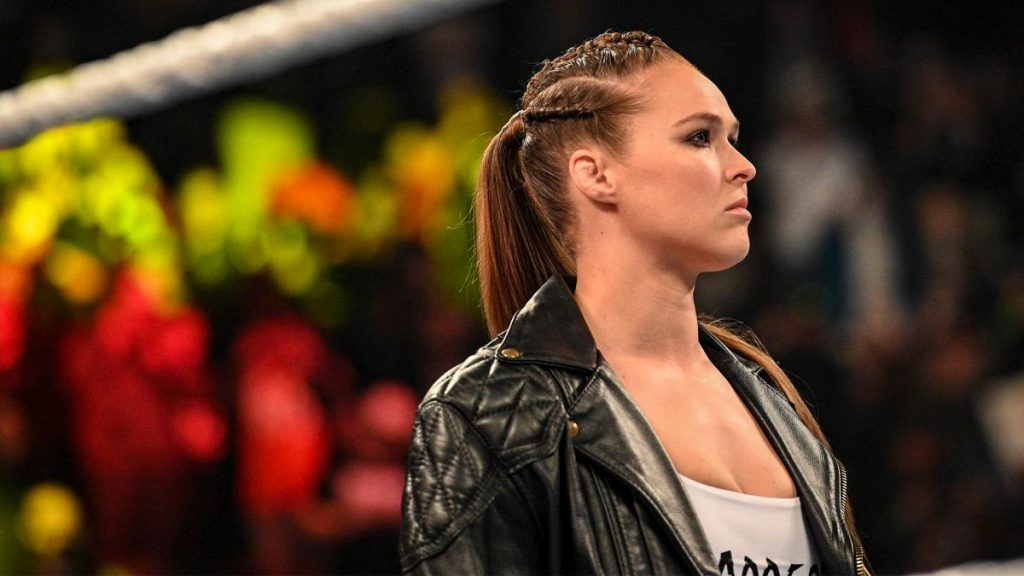 Ronda Rousey is undoubtedly the most dominant female WWE wrestler to ever lace a pair of shoes inside the ring. Ronda Rousey and her best friend dominated the women's tag team division winning the WWE Womens Tag Team Championship and NXT Womens Tag Team Championship consecutively. The wins hinted that their reign and dominance would last longer than expected. But that was not the case as Shayna turned on Ronda Rousey at the Money in The Bank pay-per-view, costing them the tag titles.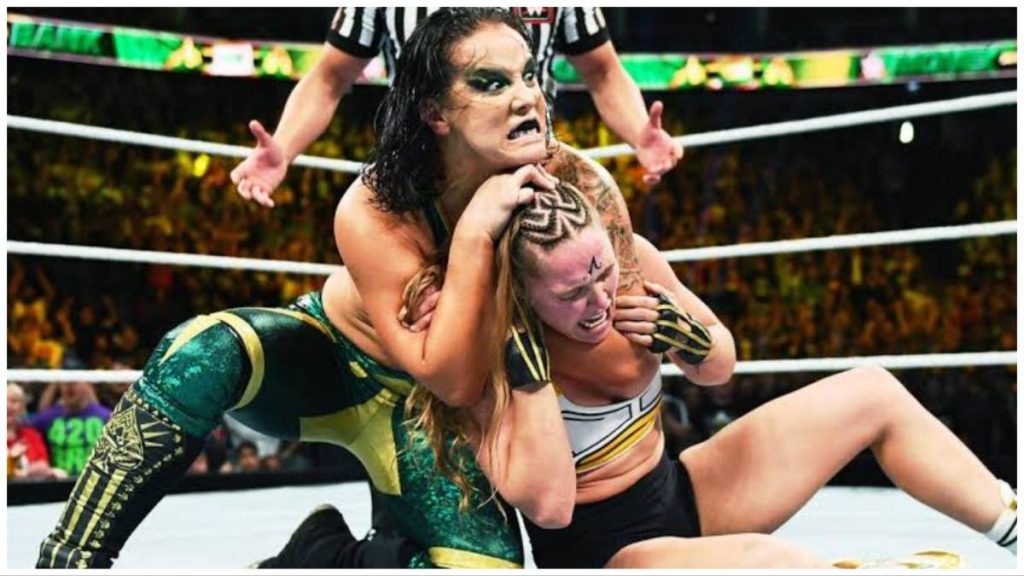 The rivalry between the two former friends initiated from that event and was full of drama and emotions. It would also consider the best buildup for any match at SummerSlam. The end of the feud came at SummerSlam as the Queen of Spades was going to take on Baddest Women on the Planet in an MMA Rules match. The match was brutal. But to everyone's surprise, Baszler defeated Ronda Rousey clean by making her submit. It's the first time that Rousey got defeated clean in the history of WWE.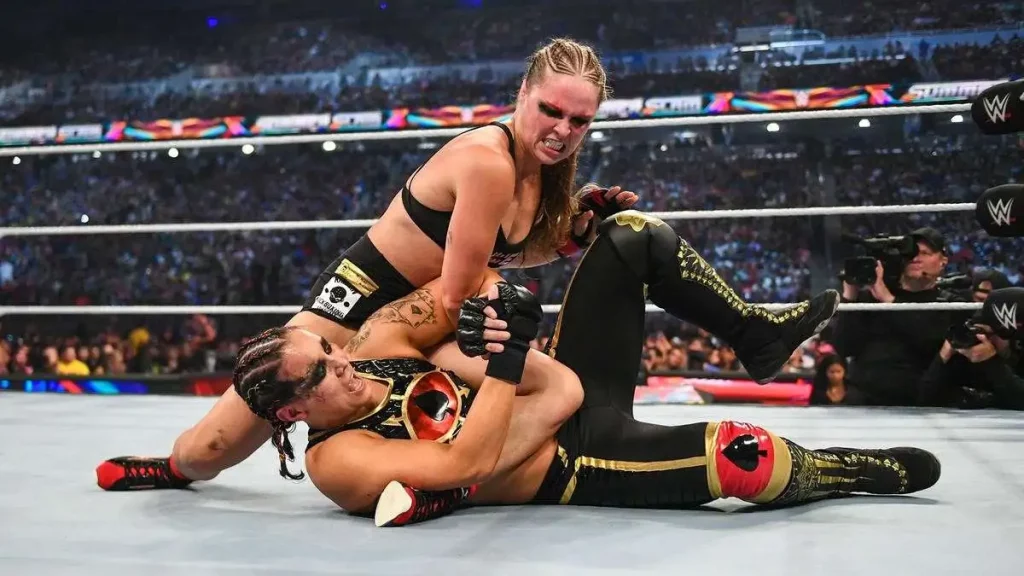 Kurt Angle on his podcast talked about his opinions on Shayna Baszler defeating Ronda Rousey. Kurt Angle said, "You know what, I thought it was really cool. Ronda probably didn't have to do that. You know, Ronda Rousey could her own shots. But whether she wants to win or lose. So I would imagine this as a team effort between Shayna and Ronda."
Kurt Angle then praised Ronda for her efforts stating, "And Ronda assisted Shayna and got her over, more over than she was. But I think this was a really cool giving spot for Ronda Rousey to be able to make Shayna a bigger star. You have to give Ronda credit for that."
Is Shayna Baszler's Next Target Becky Lynch?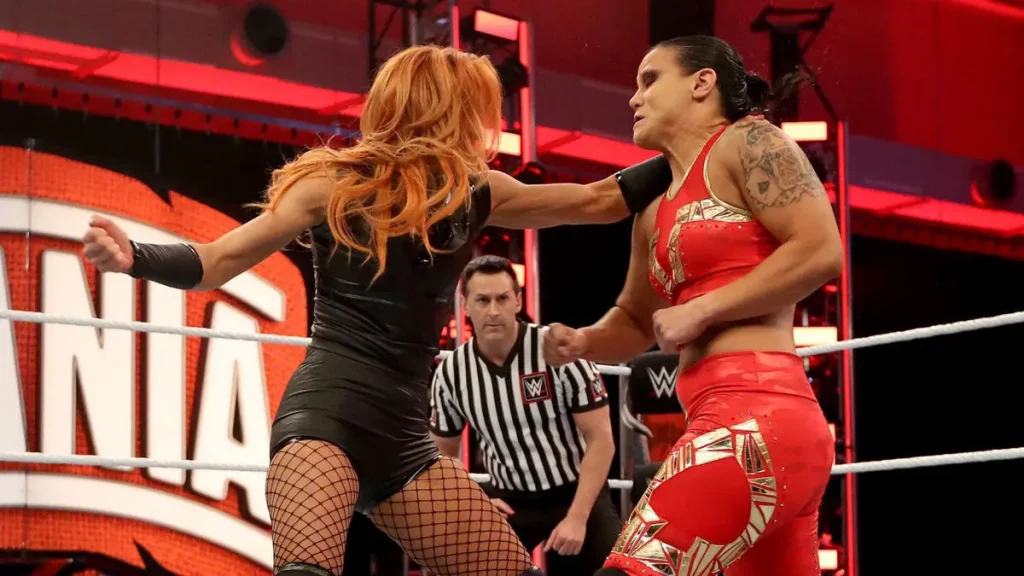 In the last week's episode of RAW, Shayna faced Zoey Stark in one on one singles match. Shayna won the match by using Rousey's World's Baddest Slam. Lynch was also present during the match and was watching it from the ringside. Now during a backstage interview, Shayna Baszler interrupts Lynch stating that now that she has taken care of Rousey. She would come for The Man Becky Lynch sooner than later.
This directly signifies that we might get to see the old rivalry between the Man and Baszler reignite in the following months. Both the wrestlers have been in a brutal rivalry where Lynch was the one standing tall in the end. We believe whenever this feud starts, this would be Shayna's chance to revenge her loss and get her spotlight back.
Read Next: Is Ronda Rousey leaving WWE? Rumors emerge amidst her feud with a top WWE Superstar
Add Howdy Sports to your Google News feed.