The hottest babyface superstar in WWE Cody Rhodes is surely loved by his fans and supporters. It seems he is ready to make his name on the Internet Hall of Fame as he recently joined TikTok and announced his arrival on the platform.
Cody Rhodes has quickly escalated himself on the top of the WWE mountain since his return. Rhodes undoubtedly achieved huge fame after his return to the big leagues. Since making his return last year, Cody has provided fans with some unforgettable moments. After his return, Cody entered into a rivalry with Seth Rollins and gave some instant classics with The Visionary. Cody further surprisingly entered the Royal Rumble match earlier this year. Rhodes won the match and famously headlined WrestleMania 39 this year.
Rhodes almost has a firm grip on all of his social media handles with huge support from fans. Cody Rhodes looks to enter a new field by joining TikTok and exploring more social media handles. With Cody Rhodes being on TikTok, he will look to post more about his personal and backstage life. Cody Rhodes took it to Twitter where he announced his arrival on TikTok.
Cody Rhodes opens up about AEW
The American Nightmare was one of the founders of AEW and made himself a big name in the company. Since he departed from the company, he has been having the run of his life in WWE. There were various plans for Cody at AEW before he surprisingly joined WWE. During a recent interview, Rhodes revealed that he was planning to face Sting in AEW. Rhodes further stated how he wanted to work under Triple H's creative instead of working with Sting.
I was going to wrestle Sting. I don't think I've ever shared that with anybody and nothing was on paper or anything like that.
"But I can say I got a tremendous offer from AEW creatively, financially, the full package.It was a tremendous offer, but the offer wasn't right for me."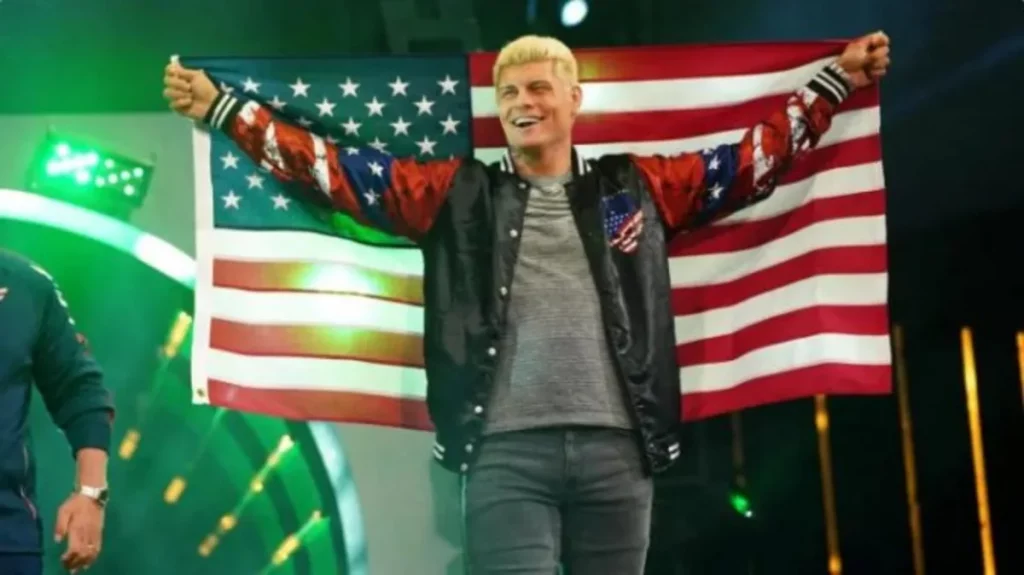 Read Next:
Add Howdy Sports to your Google News feed.