Drew McIntyre in the most recent episode of WWE RAW, displayed some confused emotions. The WWE Universe is wondering if he's going to turn the tables anytime soon given his altered and insecure behavior as a result of Jey Uso being selected for WWE RAW.
When the Scottish Warrior returned to WWE at Money in the Bank, his relationship with Matt Riddle seemed friendlier and more compliant in contrast to the last RAW segment. This variance might be a sign that Drew McIntyre will turn heel soon. Drew McIntyre might reserve a spot as a heel at WWE Fastlane 2023.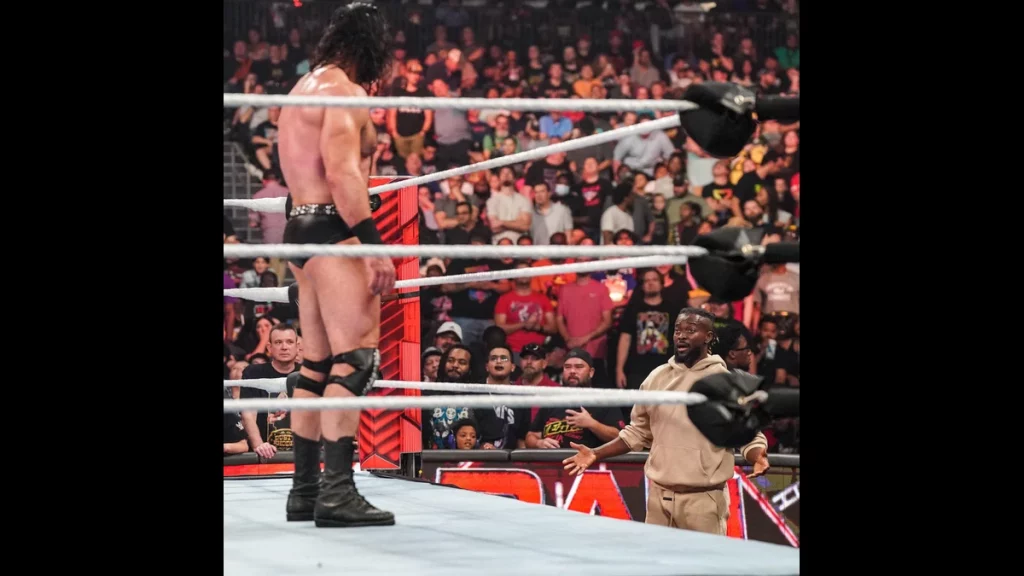 Matt Riddle seems to irritate the Former WWE Champion at times, as Riddle's ideas are not mainly Drew's cup of tea. The outgoing Matt Riddle maintains cordial relationships with everyone he encounters. Regarding this truth about his tag team partner, Drew seems frustrated sometimes.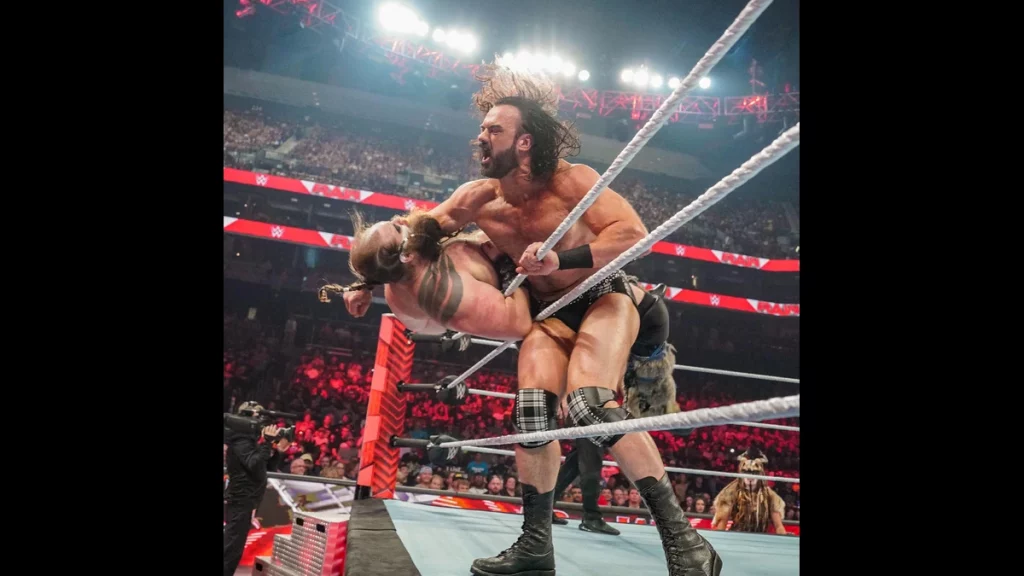 When Kofi Kingston interrupted Matt and Drew's match against the Viking Raiders and cost them the match, the Scottish Warrior was seen fuming at him. However, Matt Riddle handled this situation delicately because he was aware of Kofi's good intentions. But because of Kingston's error, Scottish Warrior was quite irritated.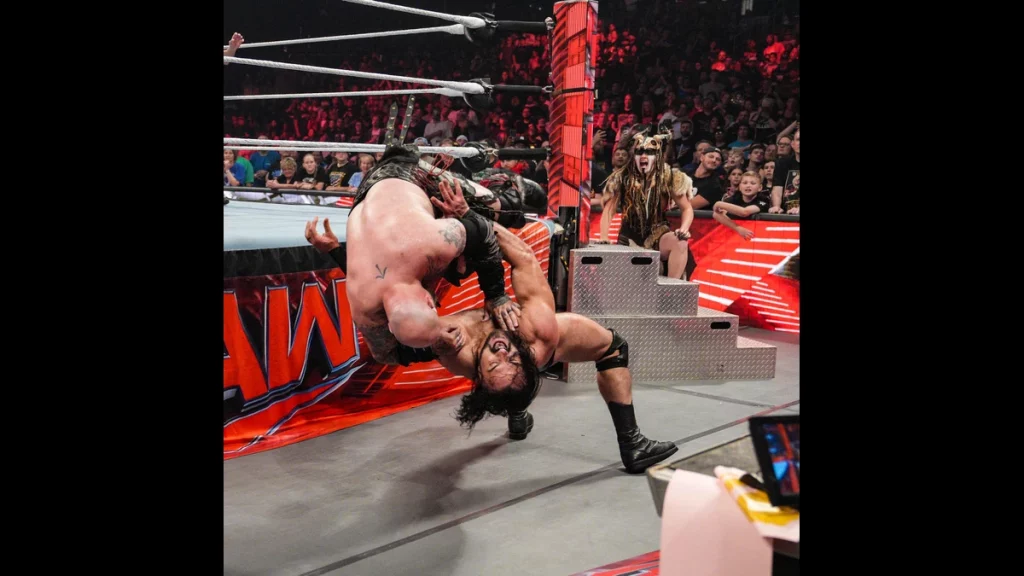 Speculations point out three possible things, First and foremost, Drew McIntyre may soon assault Matt Riddle out of rage after one of his upcoming matches. Not to mention that the possibility of this happening backstage is also not slim.
Another line of thinking suggests that Drew McIntyre and Jey Uso might clash soon since the former is not pleased to see the latter at RAW. The latest loss won't be the end for Jey Uso as he is likely to fall victim to Drew McIntyre's path of envy.
At the last there is also a possibility that Cody Rhodes may soon be trampled by Drew because he holds Cody Rhodes accountable for bringing Jey Uso to Raw. Drew McIntyre clarified, that he keeps an eye on Jey Uso, and he has said on Monday Night Raw that he will plan to go after Cody Rhodes if Jey attempts to wreck things on RAW.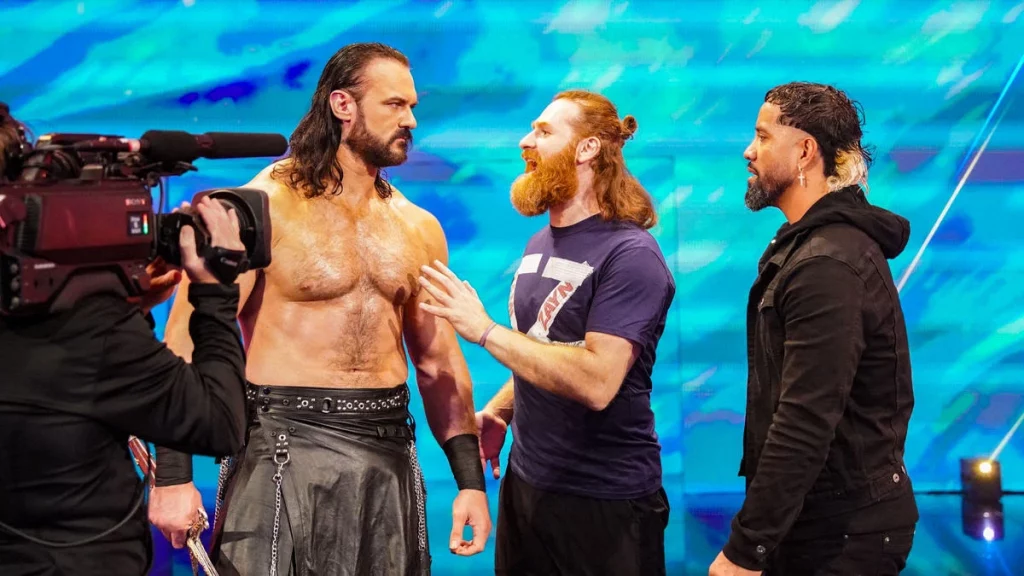 Many things are at stake for Drew McIntyre. He can flip the tide in his favor, as he is a professional. Possibility states that he might be working to develop a strong and well-regarded opponent for the upcoming PLE Fastlane in October. Drew McIntyre wants to be booked against a strong and well-known opponent for the upcoming pay-per-view as he was unable to compete in the last PLE Survivor Series.
According to the Scottish Warrior, Cody Rhodes will be the target of his wrath for making RAW Jey Uso's home and for whatever Jey Uso does. Drew McIntyre's opponent for the upcoming PLE may be Cody Rhodes. Drew McIntyre might reserve a spot as a heel at Fastlane 2023 going against Cody Rhodes. Although nothing is official yet, this all supports what rumors claim.
Also read: "Fire this man!" 33-year-old star following Jey Uso's return at WWE Payback
Add Howdy Sports to your Google News feed.