LA Knight, the fan's favorite is making the WWE segments popular. Where he goes there he nails. He is blessed with mic skills, this loud-mouth villain is making the WWE show fans' favorite. As LA Knight enters the ring crowd loves celebrating him and perpetually cheers for him. Loudmouth villain playing from the heel side has accumulated the love and support of fans enormously. The popularity of LA Knight is growing day by day. The presence of Loudmouth villain makes the show super hit every time. LA Knight T-shirt frames its dominance in the WWE shop.
Knight's dark segment at Madison Square Garden garnered the most likes and views. It was the most appreciated content by the fans. It even surpassed the Bloodline segment "The main event". He didn't appear in the main show of SmackDown. The clip had nearly 2 million views and over 21,000 likes, this puts the segment above even any clip. However, the dark segment blooming depicts that popularity has continued to surge over the past few months.
His growing popularity has now resulted in new accomplishments for LA Knight. Additionally, the LA Knight T-shirt has become the top-selling T-shirt in the WWE shop. Loudmouth Villian is selling the T-shirt at the peak. He has claimed the third or fourth position in terms of selling the T-shirt. Undoubtedly, LA Knight has become the fans ' favorite as fans are loving the new merch of LA Knight. The fan's favorite is dominating the WWE merchandise through his T-shirt.
The top-selling T-shirt among the other T-shirts was inspired by the popular catchphrase of LA Knight, "Yeah". People love to chant this popular catchphrase and react to LA Knight whenever he asks to do so. WWE fans have an electrifying interaction with their star LA Knight. Whatever he says the audience supports, and whatever he asks crowd replies, Certainly, This clearly shows the multiplying knight's following. Consequently, In the near future, LA Knight's popularity will surge more and more.
LA Knight loss annoyed WWE fans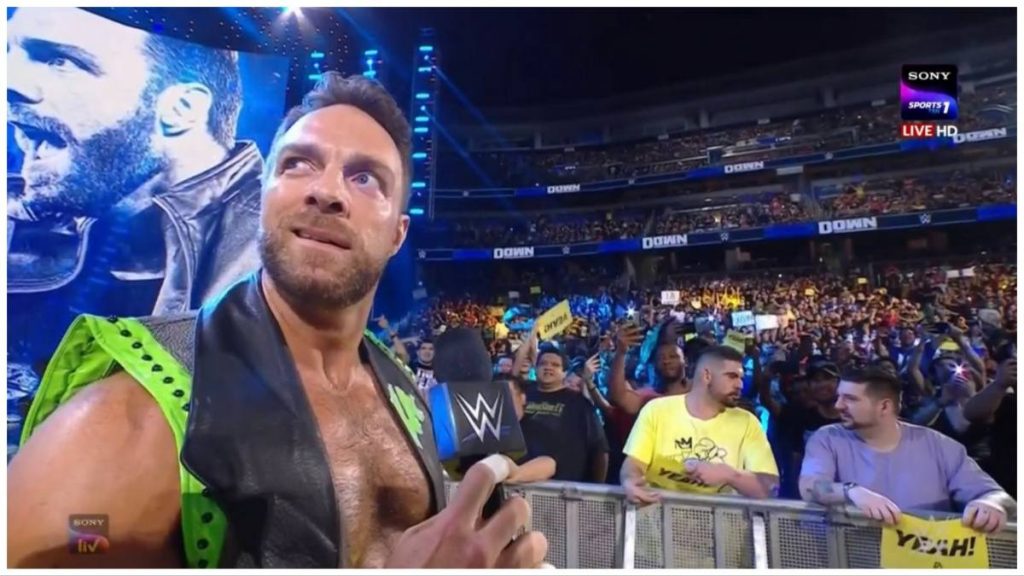 Unfortunately, LA Knight was defeated in a Fatal-4 match in which the crowd was anticipating him to claim the win. Knight after winning has an incredible chance to go face-to-face against Austin Theory. Austin Theory is currently the United States champion, LA Knight had a chance of winning this title. Evidently, LA Knight is desperately waiting to claim such an opportunity and so are the fans. As per the reports, LA Knight can soon avail of any championship.
Read Next:
Add Howdy Sports to your Google News feed.