Kurt Angle says Brock Lesnar is an exceptional athlete referring to his short run in NFL and UFC. In NFL, Brock Lesnar worked as a defensive unit with the Minnesota Vikings. Kurt Angle makes a bold statement about Brock Lesnar and entitles him as an amazing athlete who has learned and developed.
Kurt appreciates Brock Lesnar, for entering UFC and nailing the UFC Championship. In addition, Angle describes Lesnar as the only person to have won all of the primary heavyweight championships in WWE, Ultimate Fighting Championship (UFC), New Japan Pro-Wrestling (NJPW), and the National Collegiate Athletic Association (NCAA).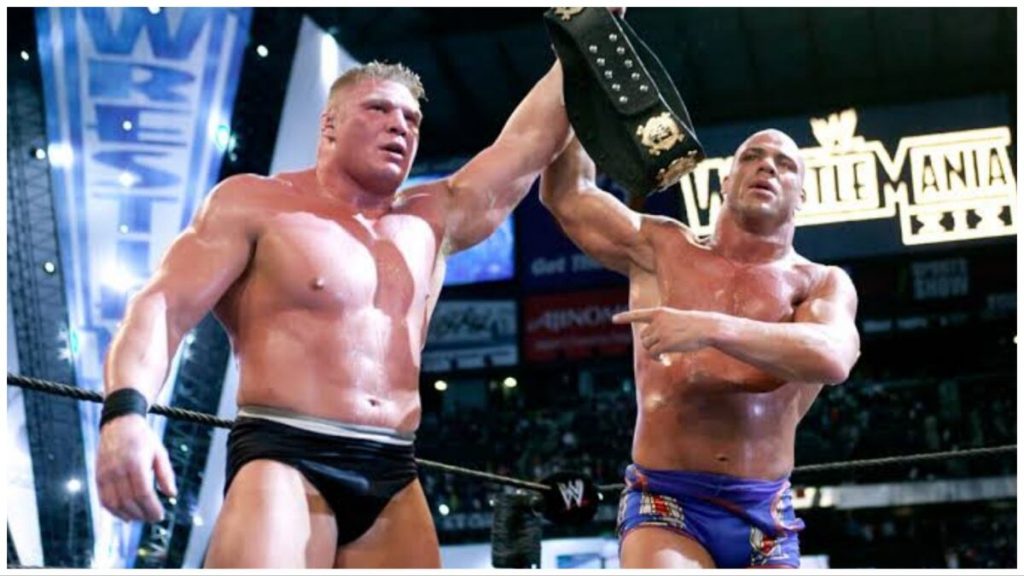 Kurt Angle insists "I think what he(Brock Lesnar) did is good for him, I really do."
Further, Wrestling Veteran illustrates that TNA is looked at by the fans for some reason as a step-down initiated by The Beast. However, Fans accolade Brock Lesnar for being on UFC and did not criticize him for being on UFC side.
UFC is a step ahead as per fans and TNA is a step down. Here, are the two types of Fans' reactions: first, they voiced criticism of the TNA run, and then, praises Beast for UFC.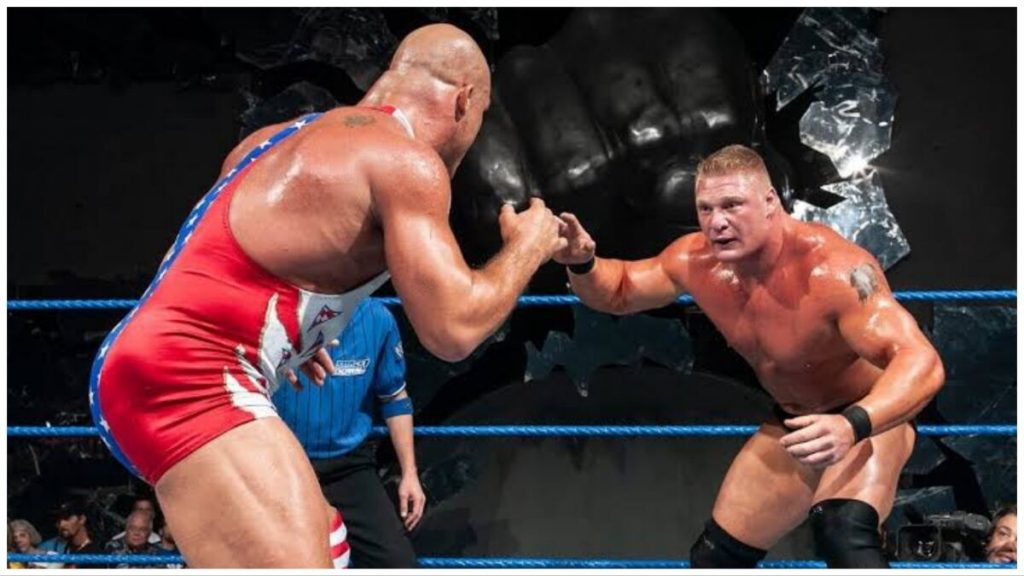 Kurt Angle agrees that being on UFC has elevated his position and wrestling skills. Angle states "I think it helped him by going there."
Kurt Angle agrees that Brock Lesnar's brand as a badass has been solidified after winning the UFC World Title. Angle specifies "Yes, it has definitely done so". Certainly, His Wrestling skills have left people in wonder that how he's beating the baddest dudes without any experience in UFC.
Kurt Angle remarks, "He did not have a lot of experience either." He indicates this during the Title win in UFC. It was quite surprising to see Brock Lesnar devastating prominent wrestlers in UFC.
Brock not being in Amateur wrestling for a long period with no experience and how was he executing everything so well? Moreover, Kurt Angle even remarks it was shocking to watch these capabilities of Lesnar devastate the wrestlers.
Interpretation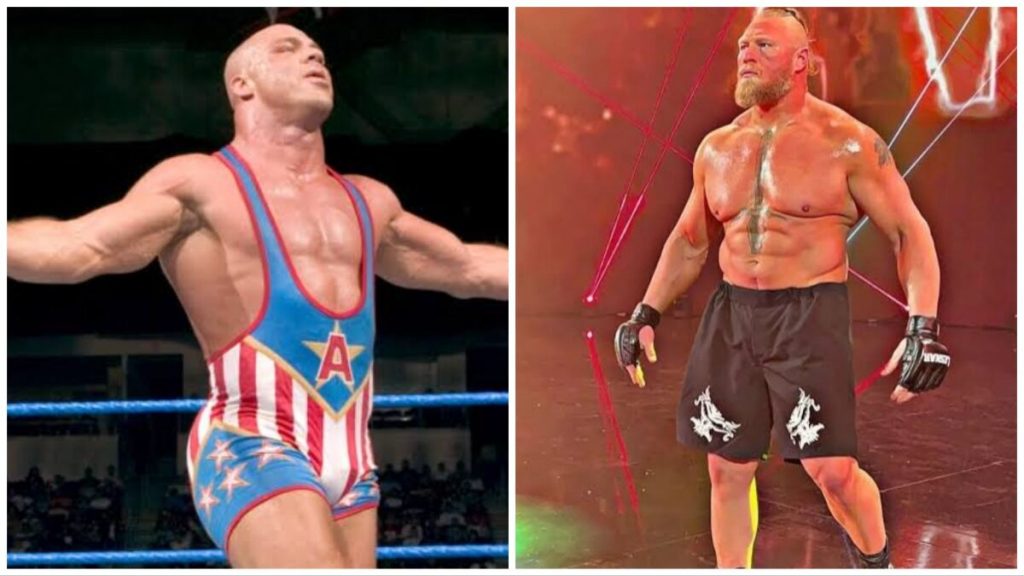 Overall, Kurt Angle praises Brock Lesnar for all that he has done in his career and has elevated his position in with wrestling world. Additionally, Kurt insists Brock Lesnar's run in UFC and NFL has solidified his position as a badass.
Consequently, The Beast emerged today as the result of his dedication in the past. Kurt Angle makes a Bold statement on Brock Lesnar as an acknowledgment.
Read Next:
Add Howdy Sports to your Google News feed.