Ryback is one of if not the most controversial wrestlers in the sports entertainment industry. He has earned the reputation of being an egotistical wrestler who has had several issues with the management. Since his departure from WWE in 2016, This former WWE Champion made social media his new home as he started posting videos and reels on the platforms. As many of you might not know he legally changed his name after his departure and since has been using the same. Now, Ryback in his latest YouTube video has revealed the real reasons behind changing his real name.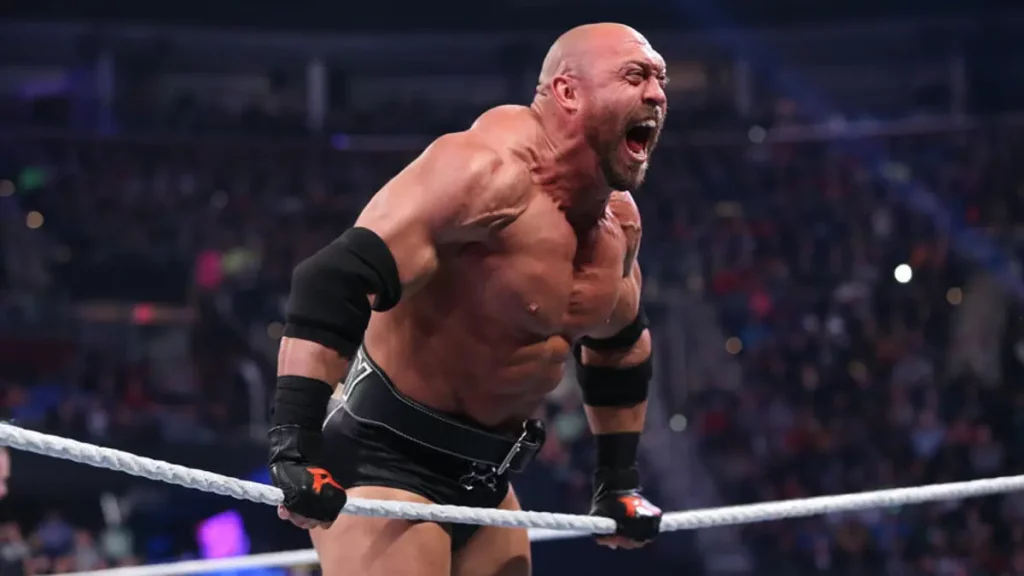 Ryback as we all know had his issues in the past but he has never backed off from voicing his opinions in public. He has talked about several issues related to WWE and has time and time again called off the promotion for their lack of professionalism. Ryback took his reel-life shtick or persona and started presenting it on social media platforms.
But do you know that Ryback owns the trademark to the name and that he has legally changed his name from Ryan Reeves to Ryback Reeves? Yes, if you are shocked to learn this information then you would also like to know the real reasons and motivations behind changing his real name. So in this article, we will look at some real reasons as to why he changed his name.
According to Ryback himself, during his time at the developmental, he was named Silverback Ryan Reeves. But he was released from the developmental pretty quickly. Now according to Ryback, WWE seized the opportunity and gave the name of Silverback to Mark Henry at that time. He also conveyed his displeasure at the fact that he had no say in it. He mentioned that he was unhappy with some other wrestler using his name but took the circumstance with a pinch of salt.
But when Ryback was away from WWE during his hiatus he had the pressure to find a new wrestling name and new persona for himself. According to Ryback, this was also the time that he was in a very positive mindset and getting his life into order. This was also the time he officially founded his wrestling name, Ryback. According to him, Ryback was just the combination of two words which were his real name Ryan Reeves, and his childhood name Silverback.
Also Read: Ryback has officially challenged Goldberg to a retirement match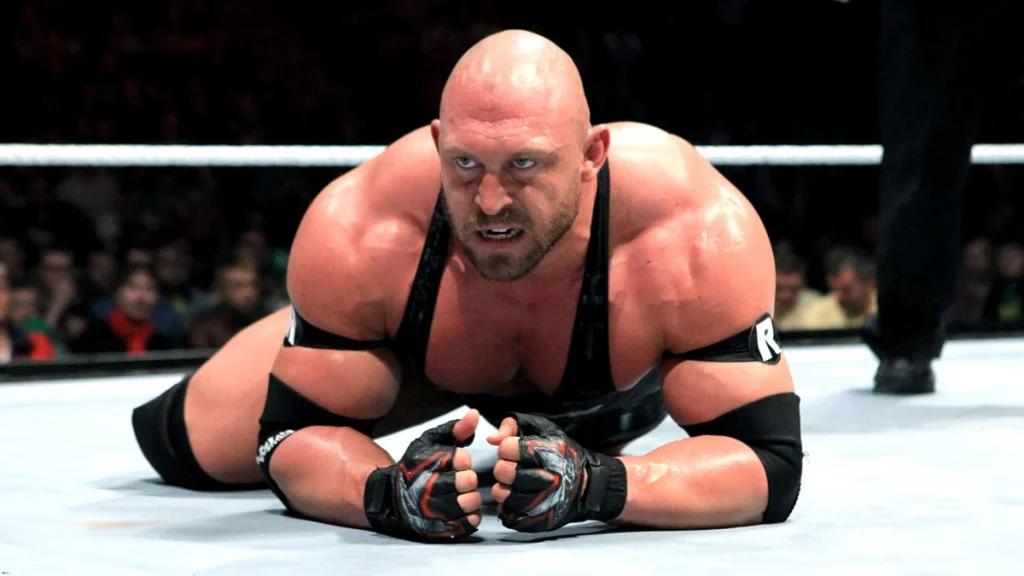 After some time, Ryback got rehired by WWE as a talent. But Ryback was way too serious about his name and therefore he went to John Laurinitis and WWE management to let them know his desire. But was called off by the team and Ryback also went on to accuse WWE of trademarking his name without his permission. He also mentioned that he never forgot WWE's pity tactics and that he then started trademarking his catchphrases.
Ryback trademarked his catchphrase 'Feed Me More' during this time. Which also according to Ryback was persuaded to sign it over to WWE when he walked out of the company in 2016. But that did not happen as he never signed off his catchphrase to the WWE. Ryback mentioned that as soon as he departed from WWE in 2016, he illegally changed his name to Ryback.
Also Read: Ryback discusses LA Knight's New contract and WWE's underpaying tactics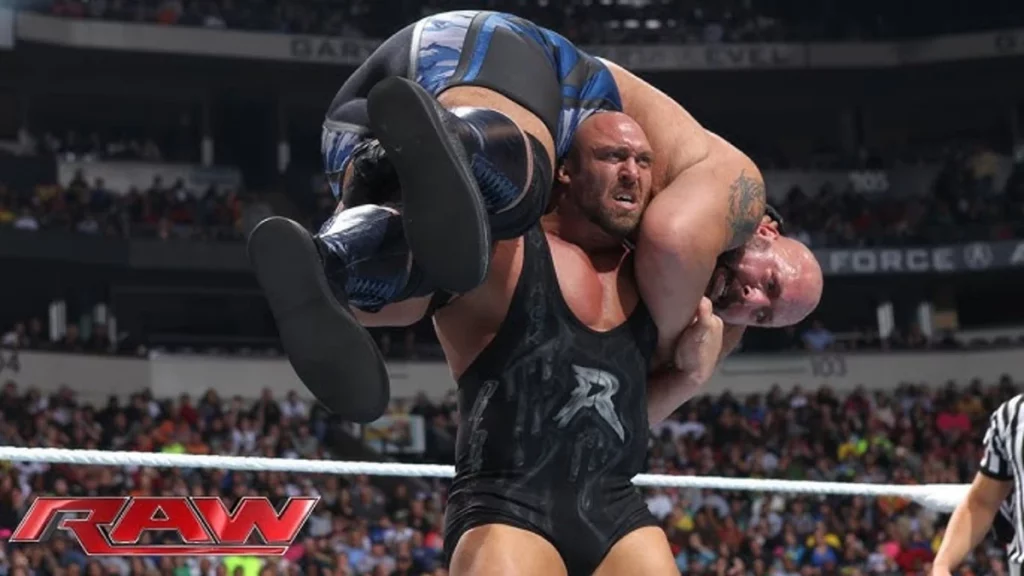 Ryback confirmed that as soon as WWE's trademark over Ryback expired in the year 2018-2019, his trademark was set to kick in. And on the very final day, WWE tried to extend the period but Ryback in return sued WWE and took it to USPTO. Ryback also proudly mentioned that he is the only person to take WWE to the court and single-handedly defeat WWE on everything and win everything.
And as a result Ryback officially got the trademark to his name. Now Ryback went on to explain the reasons as to why he legally changed his name to Ryback as it confuses a lot of people. So Ryback put all the questions to rest and said, "Owing your brand and business is a very powerful thing in having your identity."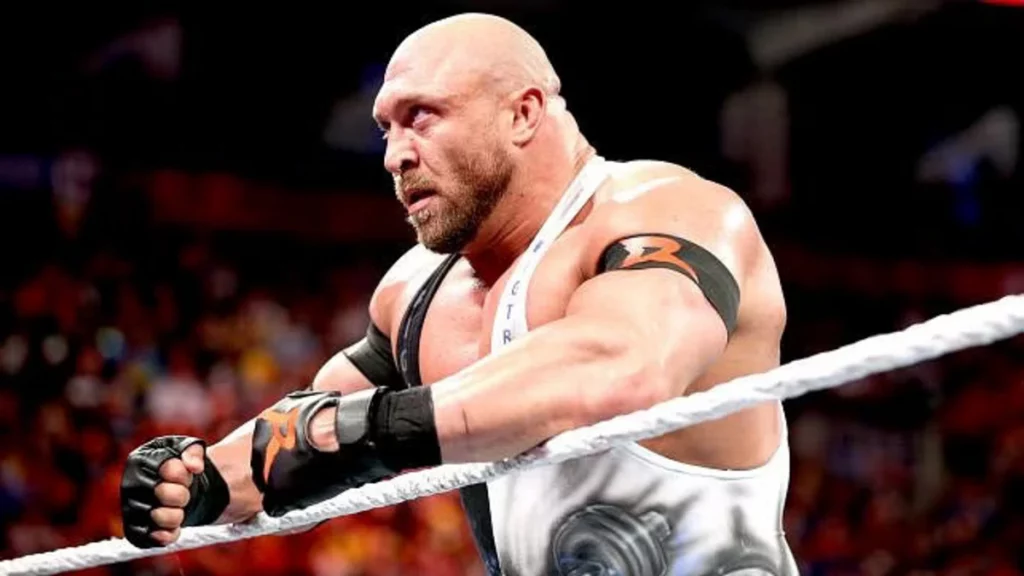 He then went on to substantiate his claim by stating that one year of owning one's name and having a merchandising company can very well beat or surpass five years of the wrestlers who do not own their name. He then finally went on to talk about the real reason and that is money. According to Ryback owning one's brand and trademarked name earns a lot of money as opposed to a person who does not.
Ryback then concluded by stating that his name means a lot to him in his life as it was also the time he found himself. Ryback also mentioned that people do call him Ryan and he is fine with it. Ryback then concluded by stating that there is always a method behind every madness.
Thus these were some reasons why Ryback legally changed his real name. There are several such new stories and insights given by the wrestler.
Also Read: Ryback Ranks Top 5 Strongest Wrestlers of 2023
Add Howdy Sports to your Google News feed.