Jey Uso has been moved from Friday Night SmackDown to Monday Night Raw. He left WWE SmackDown after experiencing betrayal from his beloved sibling and made a fresh entrance on WWE Raw. On WWE Payback 2023, Roman Reigns's cousin made a comeback alongside Cody Rhodes.
According to the 38-year-old wrestler, it inspired him to return to WWE and follow his passion. Anger among other wrestlers has been stirred up by Legend's son's debut on Raw Results. No one is pleased to see the Main Event Jey in the Raw Roaster, with the exception of Sami Zayn. In this article, we are analyzing the possibilities of what's in store for Jey Uso following his transition to WWE Raw.
Jey Uso vs. Drew McIntyre
The first possibility is that he will face Drew McIntyre, who has made it clear that he disagrees with Uso brother's purchase of the RAW roster. Since Drew McIntyre said he would be monitoring Jey Uso on Raw, Jey might be provoked by these actions of Drew McIntyre. Then, based on chance, Rikishi's son might publicly challenge Drew McIntyre to a fight.
Also read: Uncovering the possibilities of Drew McIntyre's heel spot at WWE Fastlane 2023
Jey Uso may join Judgment Day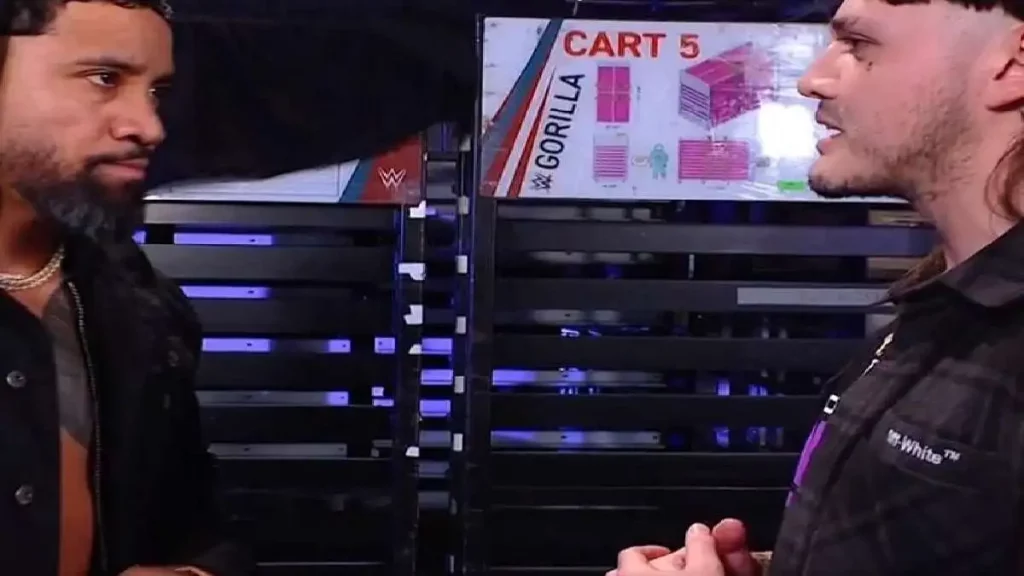 The second possibility is that Rikishi's son will join Judgment Day because Dominik Mysterio has invited Legend's son to join the group. Dominik Mysterio notes that Jey and he have disappointing families, making them both perpetually unlucky for their families. The Veteran's son might join Judgment Day since, following the dissolution of Bloodline, Judgment Day is now the dominant faction in the WWE.
This opportunity not only gives him a chance to get back at Roman Reigns someday but also gives him a temporary place to sit at the top with the others in Judgement Day.
Jey Uso may join Sami Zayn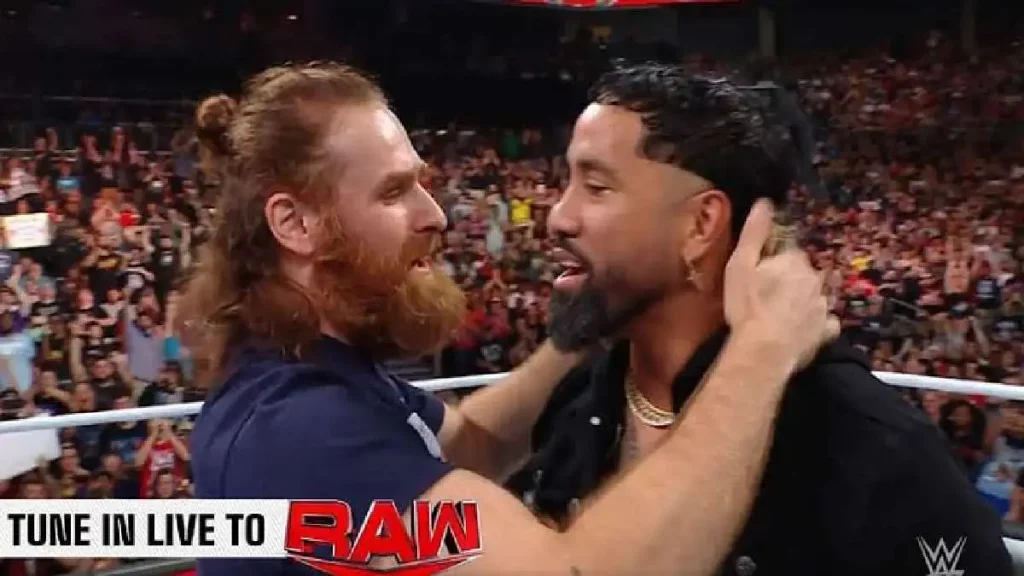 Sami Zayn and Legend's son might battle as a tag team. As Kevin Owens appears less regularly on RAW these days, Sami Zayn may occasionally have to confront Judgment Day alone. As a result, Rikishi's son may join his old friend and provide some lovely friendly moments, just as he did in the past. Roman Reigns' cousin hugged Sami Zayn, making it clear that he intends to keep cordial connections with Zayn.
Also read: "Fire this man!" 33-year-old star following Jey Uso's return at WWE Payback
Jey Uso may turn on Sami Zayn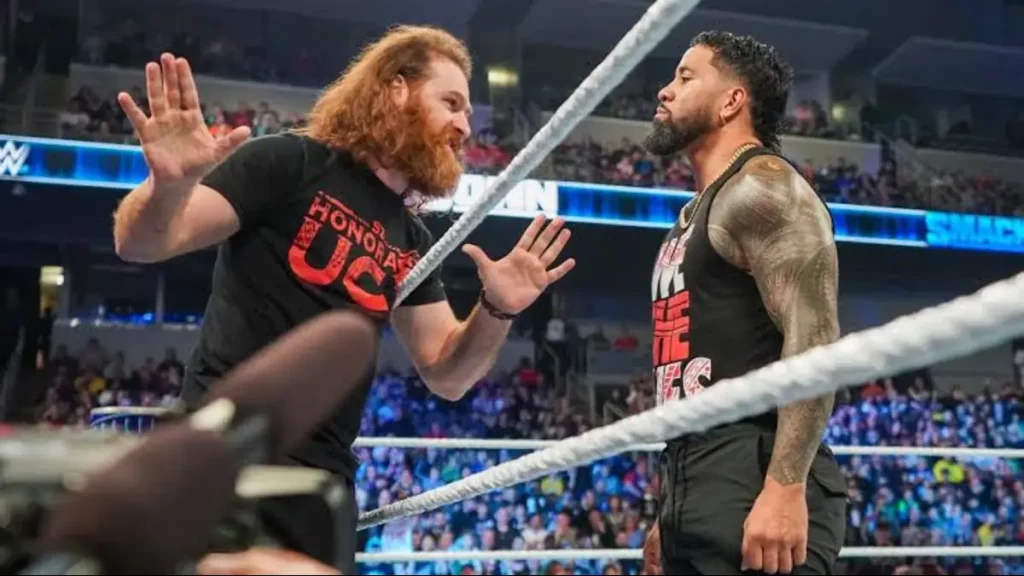 The fourth possibility is that he would turn on Sami Zayn and start a conflict with him over previous grudges. The 38-year-old wrestler may superkick his cherished friend and stir up a bout at the upcoming pay-per-view Fastlane because Sami Zayn and he doesn't have a solid history of mutual trust to begin with.
There's also the factor where Jey can blame Sami for everything as he was the first most reason that led to the cracks within the Bloodline. If Sami had not done everything that he did, Jay would not have been betrayed by his brother.
Jey Uso may challenge Seth Rollins for the World Heavyweight Championship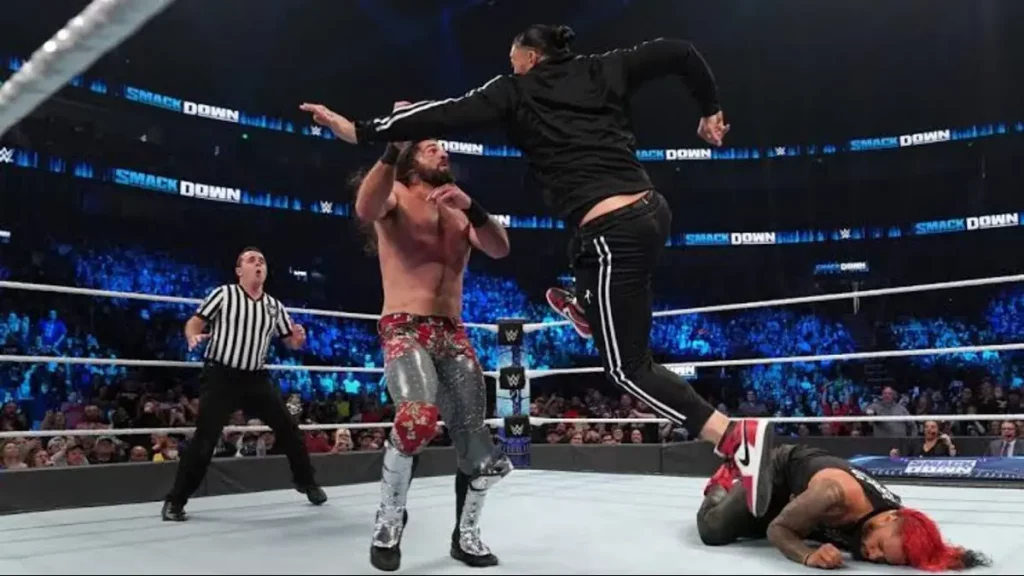 He might challenge Seth Rollins for the World Heavyweight Championship as the fifth possibility. The 38-year-old wrestler might come forward to start a rivalry with the champion since he is so anxious to add more gold to his collection.
What makes this a strong possibility is the fact that Jey Uso changed banners and decided to come to RAW for a brand-new start. And having a feud with the World Heavyweight Champion would surely give him the recognition.
Add Howdy Sports to your Google News feed.