After abruptly "quitting" the organization a few weeks prior, Jey Uso made his unexpected return to WWE at Payback 2023. At SummerSlam, Jey's brother Jimmy Uso—who is currently on SmackDown—betrayed him. On the Grayson Waller Effect at WWE Payback 2023, Jey Uso made a triumphant comeback. Plans following Jey Uso's return at WWE Payback is he'll be working on RAW roaster.
Jey Uso will now be a part of Monday night RAW, according to a statement provided by Cody Rhodes. The Uso twins, Jimmy and Jey, previously worked for SmackDown; following their separation, Jey will be at Red Brand.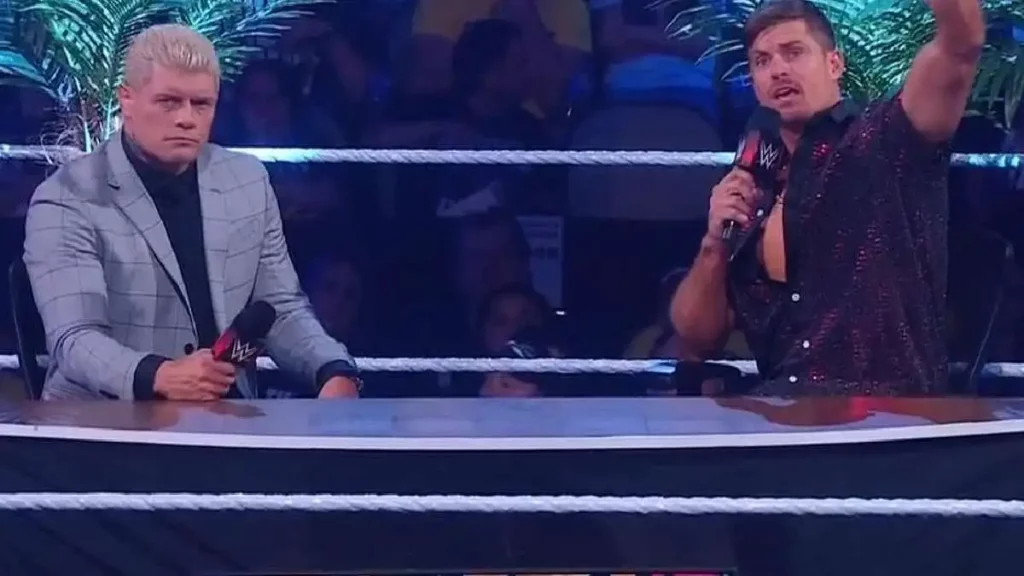 Uso enters the ring to appear on Grayson Waller's show as his guest. Jey Uso superkicks Grayson Waller after he insults him, saying he ought to be the one to push for the main event. Influential people have always given Grayson Waller the rub to rise, and he availed of the same from Payback. When he provoked Cody Rhodes, he received nothing, but when he provoked Jey Uso, he received Superkick.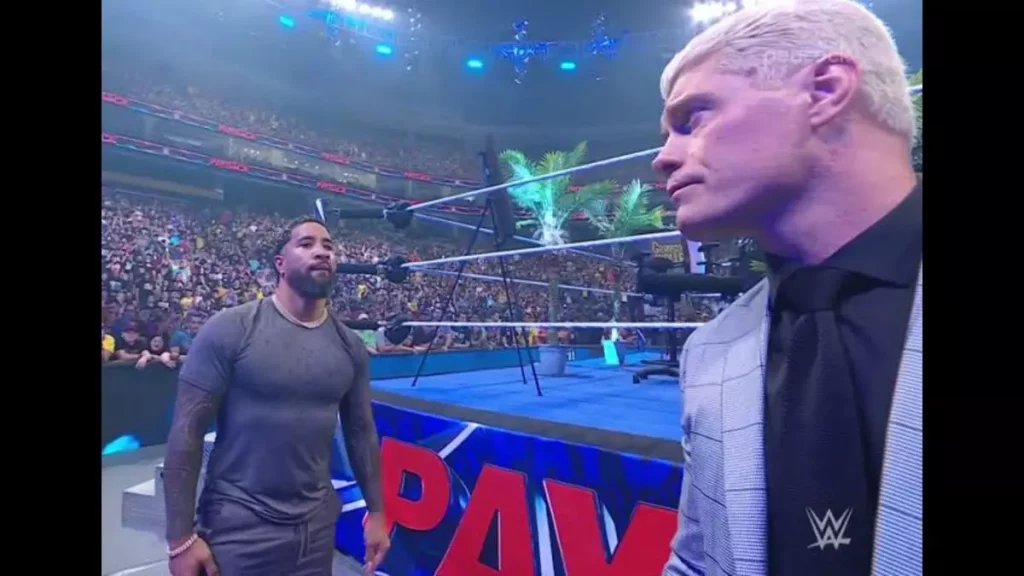 Later, Grayson Waller accuses Jey Uso of hitting him with a Superkick while he is unarmed and without provocation. According to Grayson Waller, no one has the right to attack him during his show because he is giving his guests a chance to succeed. As usual, Waller uses social media to push WWE to terminate Jey Uso. Jey Uso's unjustified kick to him in his own show is the grounds for firing him.
Also read: "John Cena interviews New Undisputed Tag Team Champions, Judgment Day" WWE Payback 2023 Results, Highlights and Grades
Grayson Waller spoke with Cathy Kelley after Payback, and during the conversation, she made fun of Waller by claiming that while he was not happy about not hosting WWE Payback, at least he had two quality guests on his show.
In a humorous fashion, Kelley also inquires as to Waller's jaw following a superkick from one of his visitors. No, it's not funny, Grayson responds, and whatever happened doesn't matter because he has well-known guests on his show. Waller predicts that this video will undoubtedly go viral.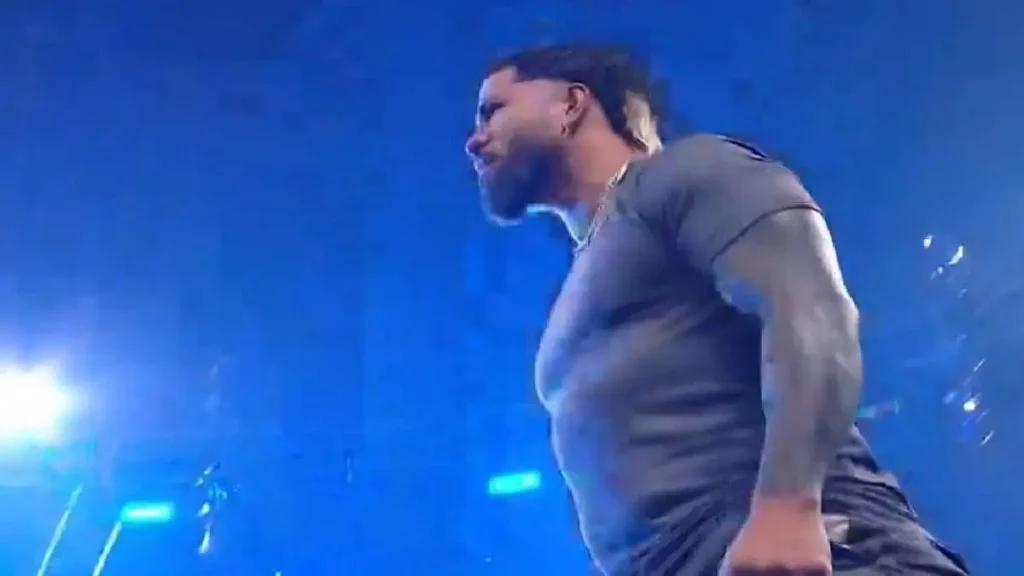 Due to his rage, Grayson Waller orders Cathy Kelley to cease DMing him, and without breathing space, Cathy Kelley says, "I haven't done it. Grayson Waller, without a doubt, is such a funny character who creates a humorous setting with his falsehoods and drama. He vents about his problems on Twitter and asks WWE to fire Jey Uso, even though this is virtually impossible.
Add Howdy Sports to your Google News feed.