Randy Orton, aka The Viper, is an influential Wrestler of WWE. His character plays have always entertained the WWE universe so far. He has played as a heel and as a babyface and beautifully executed his character. One of his characters was his association with haunted man Bray Wyatt, which led to a set fire between them. This resulted in the Randy Orton Faceoff against Alexa Bliss who acted as a puppet of Fiend. Alexa Bliss is the only woman who holds the record of securing a pinfall victory over Randy Orton. Solo Victory on Randy was next to impossible for her to claim. So, Fiend held her back well in beating the Betrayer Randy Orton.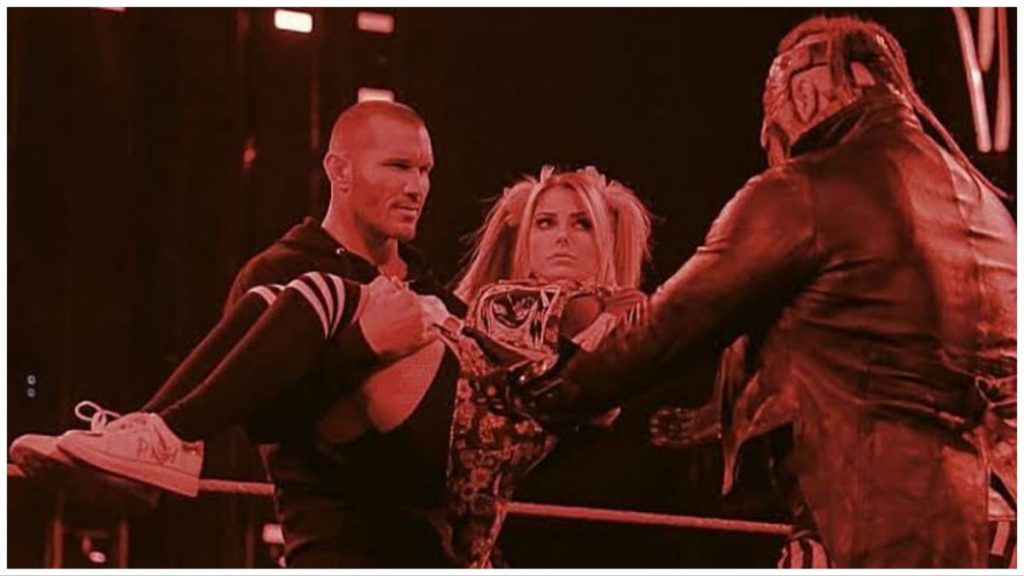 At the WWE Fastlane 2021 pay-per-view, Alexa Bliss achieved a significant victory by pinning Randy Orton, a 14-time WWE World Heavyweight Champion. This win was not a clean pinfall loss, as The Fiend Bray Wyatt made his highly anticipated return to the WWE and assisted Bliss in securing the victory. The Fiend smashed The Viper by his finisher Sister Abigail, this assisted Alexa to secure pinfall victory on Orton. The way she did she made fans and Orton's wife frustrated.
Little Miss Bliss and The Viper Confrontation
From October 2020 to April 2021, Alexa Bliss and Randy Orton captivated WWE viewers with their compelling storyline centered around 'The Fiend' Bray Wyatt. It all began with a Moment of Bliss interview segment and culminated in an exhilarating intergender match at Fastlane. However, the outcome of The Fiend's clash with Orton at WrestleMania 37 continues to leave fans feeling dissatisfied.
Doll Bliss stands alone as the only female to have achieved a singles victory over the formidable Randy Orton. However, she also finds herself on the list of women who have fallen victim to Orton's devastating RKO, joining the ranks of superstars such as Nia Jax and Stephanie McMahon. It is worth noting that her involvement and interactions with Orton's rival, Bray Wyatt, have resulted in memorable moments that continue to be cherished by fans.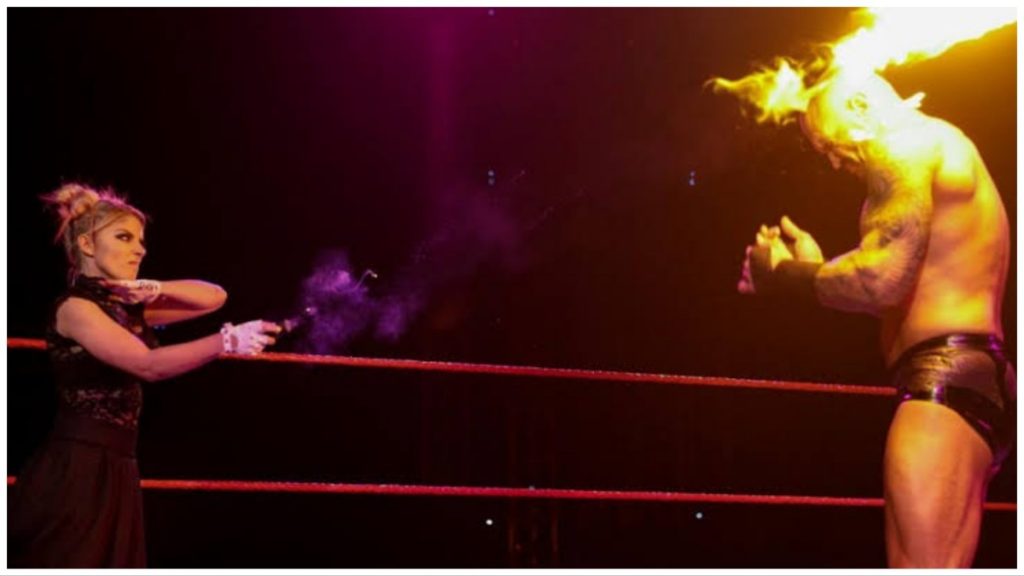 On the January 11, 2021, episode of RAW, a memorable moment occurred when Alexa Bliss shot a fireball at Randy Orton's face. Despite strict PG rules enforced by Vince McMahon, Orton displayed remarkable recovery, with his scars nearly gone within just two weeks. In a subsequent match, Orton cost Alexa Bliss the RAW Women's Championship against Asuka. Aware that this decision could potentially lead to fan backlash. Orton agreed to sell the burn injuries as per McMahon's insistence. Reflecting on the experience, Orton acknowledged the challenge of making the situation feel authentic. Although, believed he successfully conveyed the ordeal, even if it was cringe-worthy for some viewers.
Reaction of Wife of Randy Orton on Alexa defeating The Viper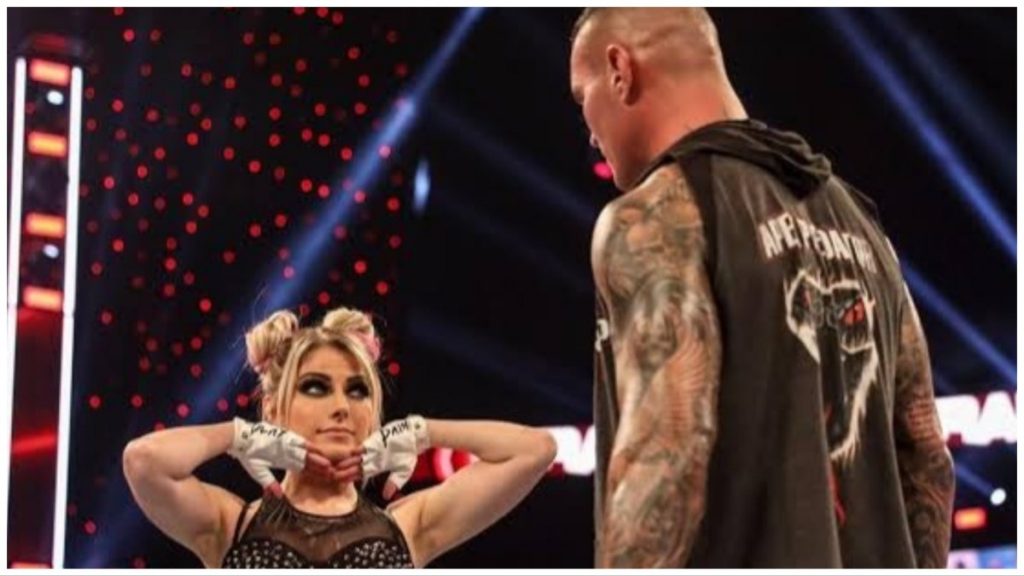 Kim Orton expressed her displeasure with Alexa Bliss pinning Randy on live television at Fastlane, particularly due to the involvement of The Fiend. Reports indicate that Kim had genuine animosity towards Orton over the incident. Taking to Twitter, she called out Alexa for her inappropriate actions. In response, Randy Orton deleted a tweet where he dismissed his wife's concerns and sarcastically asked rapper Soulja Boy to confirm if WWE was fake, referencing a prior dispute between the two.
Read Next:
Add Howdy Sports to your Google News feed.