Renowned Booker Dutch Mantell recently gave his opinions about Nia Jax and her WWE return.
Nia Jax has been a dominant force in WWE since she arrived in the company and is seen as a monster in the ring. Jax is undoubtedly a heavyweight superstar with a built weight of over 250 pounds. Making her debut as an enforcer in WWE, Nia Jax made her return to the ring after making her debut in the main roster.
Since her debut in 2016, Jax immediately intimidated all the fans with her impressive feats of strength. She had further notable feuds with Alexa Bliss, Bayley, Ronda Rousey, and many more female superstars.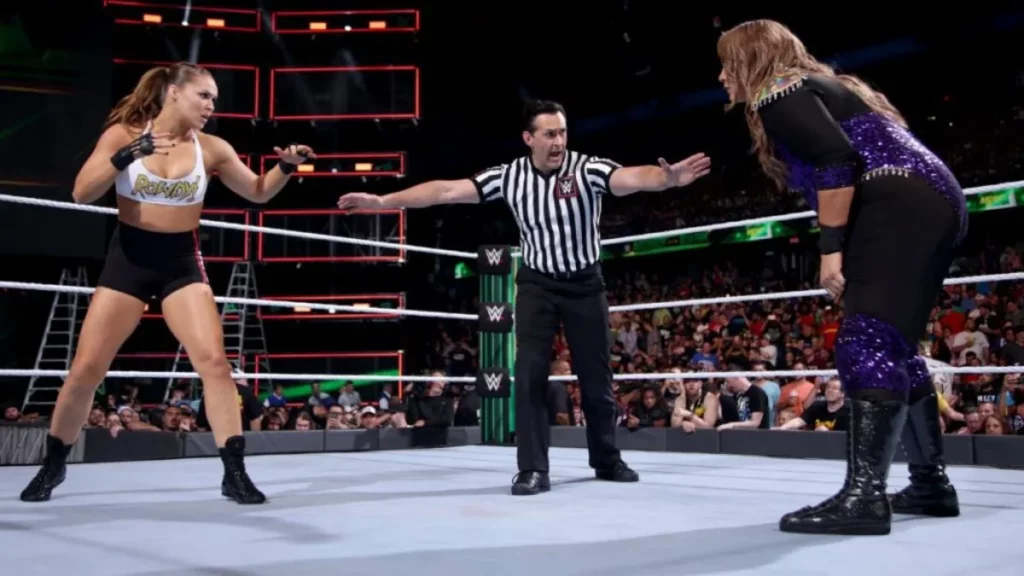 Jax's huge win came when she defeated Alexa Bliss for the RAW Women's championship at WrestleMania 34. Nia Jax suffered from a brutal injury back in 2019 but made her return in a few months portraying her villainous character.
Nia has been in controversies since she was released from the company back in 2021. Jax made her return to the WWE again entering the Women's Royal Rumble match earlier this year. As of now, Jax is not seen on WWE programming and can make her return soon according to many rumors.
Dutch Mantell talked about her return on his recent podcast. He stated how dangerous of a wrestler Nia is and how she cannot control her body weight and power. Further, Dutch talked about how only she can overcome her differences and make a comeback.
The wrestling veteran puts an emphasis on how weight plays an important role in the "control" of wrestling moves. He says, "A guy weighing 250 is different than a girl weighing 250," referring to Nia Jax.
He also sheds light on the reports from other women wrestlers about getting hurt while fighting against Nia. However, Dutch says that regardless of these frequent complaints if anyone is going to come back, it would be Nia Jax, referring to her as the "prime candidate."
Mantell highlights her Samoan origins and how that bloodline has been a big influence in the industry. Being traceable from more than 50 years ago, the Samoan origin of Nia would be a great factor for her return according to the infamous booker.
Nia Jax might make her much-awaited return soon
Since Royal Rumble, Jax has not been seen anywhere on WWE Programming but she can return anytime soon. During a recent podcast, Jax talked about her comeback and stated what she plans to do.
She revealed that she is training with other wrestlers and plans to improve more and more. Nia Jax is currently training inside the D-Von Dudley's ring. She mentions that she will get in and out of some matches inside the ring with the help of her friend Charlotte Flair.
Read Next:
Add Howdy Sports to your Google News feed.