Terry Funk had an illustrious career throughout, not only inside the ring but even outside of it. Dutch Mantell talked about the time when Terry Funk was offered a behind the curtain job for the WWF.
There is no denying the fact that Terry Funk was highly involved and passionate about pro wrestling. His fighting style is unmatched till this very day and with his legacy still growing on, he has become immortal. Funk had some unforgettablethat moments throughout his career with his hardcore matches.
Terry Funk and Mick Foley tore the house down each time they battled each other. The impact Funk has had on the wrestling business can't be discussed in an article, there have been countless moments which defined how good of a guy Terry was. One such incident came during the 1990s when Terry Funk was offered to be a booker for WWF which he turned down, as revealed by Dutch Mantell on his latest podcast.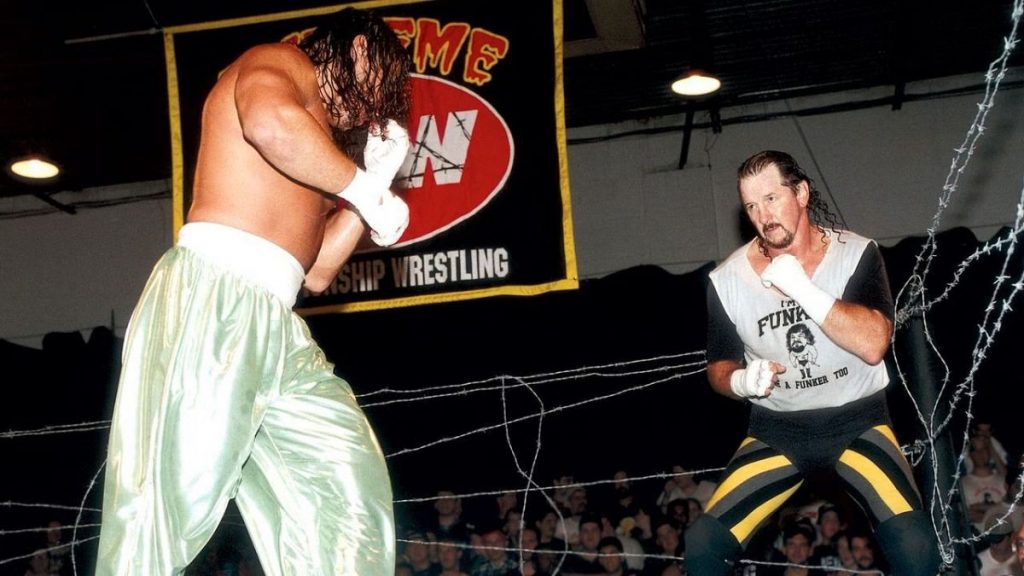 By the 1990s, Funk already made a huge name for himself being in various independent promotions. He also had a lot of hardcore deathmatches which further proved his dominance over the wrestling world. With a lot going on throughout his career, Vince McMahon offered him a role at the WWF back in 1993 which surprisingly, Terry rejected.
Dutch Mantell remembers how Terry Funk and Vince McMahon didn't agree on anything
During the Storytime with Dutch Mantell podcast, Mantell talked about the offer WWF gave to Terry Funk. He stated how WWF wanted Terry to become a booker back in 1993. Funk rejected the offer as he had no prior knowledge about booking a match card. Dutch revealed how Terry and Vince had a meeting in which they both didn't agree on a point.
Read Next :
Add Howdy Sports to your Google News feed.