Roman Reigns has been the Undisputed Universal Champion for as long as we can remember. His title reign has already reached legendary status while achieving astonishing milestones. He recently shared a post on Twitter that might be a potential spoiler on his title reign and its future.
The Tribal Chief recently hit the 1000-day mark for his Undisputed Universal Championship title reign. He will now become a part of the elite wrestler's list who have defended their titles for more than 3 years in time. However, according to Paul Heyman and him, there's a lot more to come.
Can't miss this! ☝🏽@nbcolympics#ParisOlympics @PaulHeyman @minions @dollyparton pic.twitter.com/5X5LEacxXl

— Roman Reigns (@WWERomanReigns) June 13, 2023
The Wiseman and The Chief of the Table shared a promo shoot for the Olympics 2024, to be held in Paris. In the promo, Paul states that The Tribal Chief will defend his title day and night and against anyone at any time. To which Roman Reigns interrupts and adds "Except next July."
This implies that he intends to keep the Title belt on his shoulders even until July 2024. If this turns into a canon event, he would have completed 1,400 days as the Universal Champion. Roman Reigns would then be just a few months off from beating Hulk Hogan's record of 1,474 days as a Champion.
Now, whether it was an overconfident prediction or did he know that he would be still the defending champion by the time Paris gets ready to host the 2024 Summer Olympics, is a tale that only time can tell.
Roman Reigns will defend his title against Hall of Famer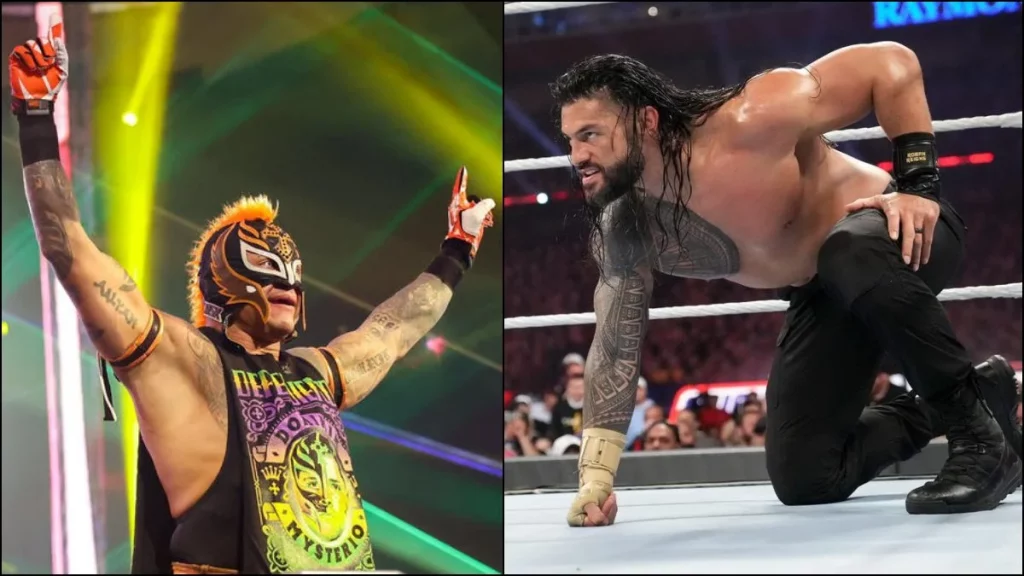 In one of the recent episodes, Triple H unveiled the new Universal Championship and honored Tribal Chief with the shining brand new belt. It was to celebrate and acknowledge his amazing feat of reaching 1000 days without losing his defense on the title.
Soon after, WWE announced that the current Undisputed Universal Champion will defend his title against Hall of Famer Rey Mysterio in an in-house show at Cincinnati. This will not be a televised show but a live event for the audience to enjoy.
Roman Reigns will most probably walk out as the still Undisputed Universal Champion and ask for the people to acknowledge him.
In case you missed it:
Add Howdy Sports to your Google News feed.