Tonight's Monday Night RAW was yet another decent episode of showmanship and creativity. WWE announced a new World Title and Seth Rollins will face a former champion at Money In The Bank to defend his title. However, the fans were unhappy seeing specific faces especially The Viking Raiders on the red roster.
Coming from NXT, The Viking Raiders were recently drafted to the RAW in WWE Draft 2023. They are a bunch of thugs who like destruction and are named and dressed as Norsemen from the Viking Age.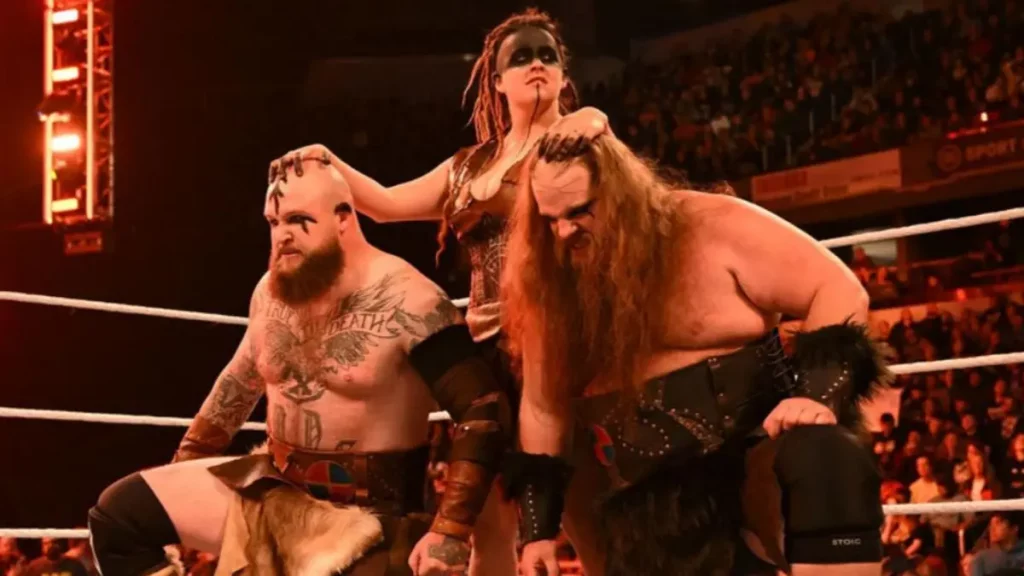 One of their Vikings, Erik was supposed to battle for glory against The Alpha Academy's Chad Gable. Both the stables were on the ringside, present for their teammate's moral support and maybe physical support if needed.
The match started explosively as both wrestlers exchanged heavy blows. However, it was not long after the match started that Gable got the upper hand in the match. To make things worse for The Viking Raiders, Valhalla was taken down by Maxxine on the ringside.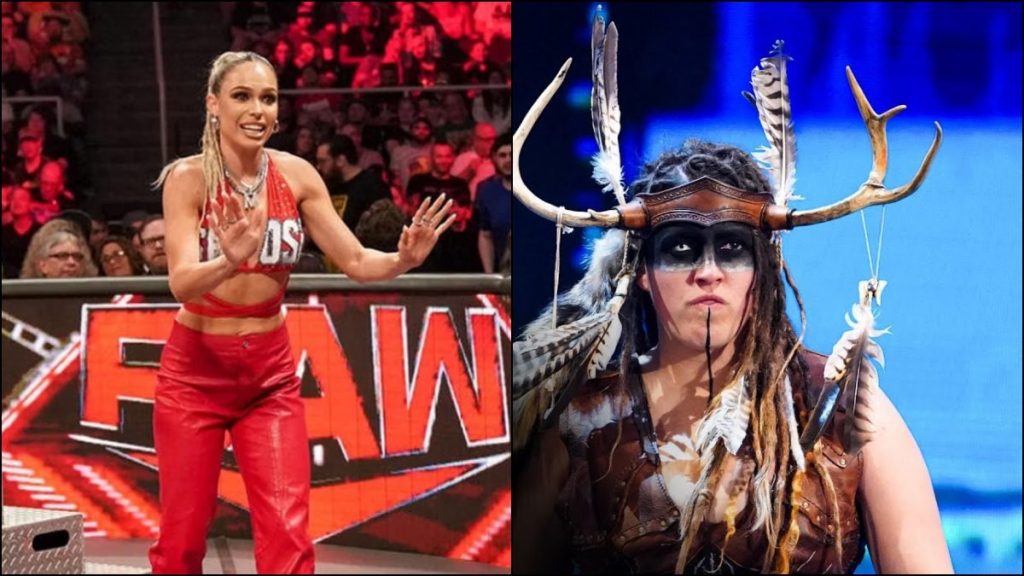 Sarah Logan aka Valhalla attacked Maxxine first but Maxxine hit her with a perfect counterattack. Alpha Academy's charmer pulled up an arm drag on Valhalla and took her down with ease. This turned out to be fatal for Erik as he was distracted as her teammate was getting a good beating.
Using this distraction as cover, Chad Gable pulled off a quick roll-up on Viking Erik and it was over for him. Gable left the ring as the victor of the match and returned backstage with a laugh alongside his teammates Otis and Maxxine Dupri.
Humiliated by Maxxine's arm drag and teammate's loss, Sarah Logan aka Valhalla was infuriated to her core. People on social media didn't like Valhalla's character and asked her to go back to playing Sarah Logan.
anyone else have literally 0 interest in valhalla? i like the viking raiders a bit tho

— Villain (@ThamuzV) June 6, 2023
valhalla be doing too much bring back sarah logan #WWE #WWERAW

— Darius (@Flea_Breeland) June 13, 2023
Twitter was not happy with The Viking Raiders performance at WWE RAW
After the mortifying defeat of Erik against Alpha Academy's Chad Gable, people went on the Blue Platform to express their views on The Vikings Raiders appearance on RAW. Most of which were negative and not encouraging for newcomers to the brand.
Bringing out the Viking Raiders usually means my piss break but they got Gable on my screen also so I gotta watch💔

— Kamg🥛at (@Russgoat_04) June 13, 2023
I just tuned in. Why tf are Viking raiders a thing still? 😭

— cmpunk4ever (@deewrestling) June 13, 2023
So the Viking Raiders are supposed to be frightening and yet Erik just lost to Chad Gable #WWERAW

— Datila (@datila_) June 13, 2023
Dam we really need to do something with Viking Raiders #WWERaw

— Kings of the Rings Podcast (@KOTR_Podcast) June 13, 2023
Not a fan of the Viking Raiders. So different than NXT #WWERaw

— Ovi 1 (@ovi_hhwshow) June 13, 2023
Wait, the "Viking raiders" holy shit 😂😂😂😂 @WWE

— ANADucksAdvocate 🌴🦆 (@AnaAdvocate) June 13, 2023
In case you missed it:
Add Howdy Sports to your Google News feed.