The Tribal Chief Roman Reigns has been the true Head Of the Table since his return back in 2020. Not only did the critics love him, the WWE Universe accepted him as the top star and that can be seen through his merchandise sales.
Roman Reigns is undoubtedly the No. One guy in WWE has been top-notch since his return. His in-ring persona and character development have given him wonders as fans love him. Roman Reigns has cemented his legacy since turning heel and becoming The Head Of The Table. Fans purchase tickets just to see Reigns put another instant classic each month. As WWE is having a pretty successful arc as of now, Roman Reigns is a huge reason behind it.
The No. One guy for WWE is doing wonders for the company financially as well. Along with high ticket sales, Roman Reigns is the top merchandise seller in WWE. Since his return, he has had a variety of merchandise on him every week. It seems that people love the T-shirts and are purchasing them in huge amounts. Reigns has had a different variety of T shirts since his return. He started the campaign with his traditional 'Acknowledge Me' and 'Head of The Table' merchandise. As time went by, he originated 15 different merchandises throughout his heel run till now. With his 'We The Ones' merchandise being on the top seller for a long time, Roman Reigns is not doubt having a run of his life right now.
Superstars with most selling merchandise along with Roman Reigns
With Roman Reigns ruling the merchandise market in WWE, there are various other superstars on the list too.
Cody Rhodes has been over with the crowd since his return last year. This year, he won the Royal Rumble match and went on to headline WrestleMania 39. During WrestleMania weekend, it was noted that Cody was the top merchandise seller.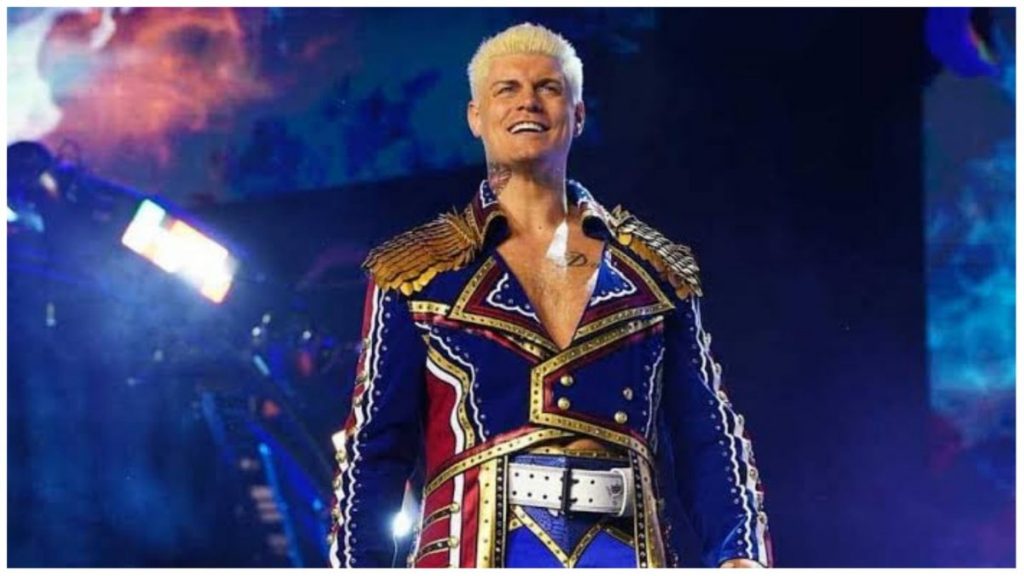 Along with Cody, LA Knight is another name that is popping up on the internet. Knight has got enormous support in recent times and is proving it with his merchandise sales each month. He is up there competing with the Top faces of WWE including Roman Reigns, Cody Rhodes, and 'Stone Cold' Steve Austin in terms of merchandise sales.
Read Next :
Add Howdy Sports to your Google News feed.