Montez Ford, one-half of the Street Profits as we all know is one of the most talented and athletic superstars on the WWE roster. Montez Ford has time and again proved his ability and potential to the WWE audience. Thus it's not far away that we would finally get to watch Montez Ford at the main event scene. Now Montez Ford in an interview with Ten Count Media opened up about getting a possible singles push and then reacted to the possibility of Street Profits separating due to such reasons.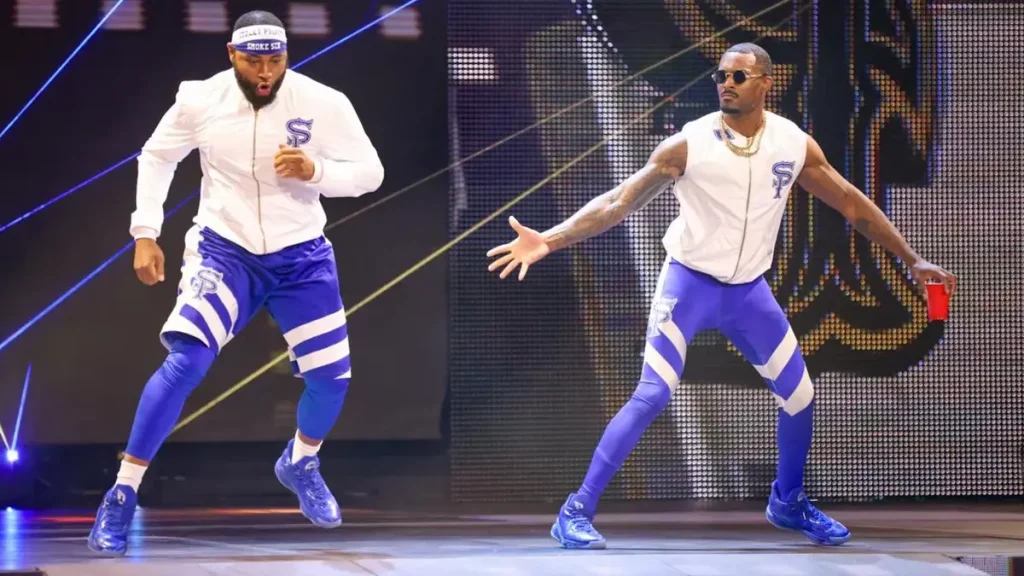 Profits made their debut at NXT in the year 2016 where they established their dominance in the tag team division. Angelo Dawkins and Montez Ford made their debut in the main roster in the year 2019. And since then there has been no looking back for the Street Profits. Street Profits then went on to win RAW as well as SmackDown Tag Team Championship on multiple occasions.
But the main traction came to them when a video package started circulating. In the video, both wrestlers could be seen with Bobby Lashley. This then started a debate among WWE fans as to what might the plans of the creative be. This faction also reminded fans of The Hurt Business and started calling it Hurt Business 2.0.
Currently future of the faction is still unknown but one thing is certain. That is Montez Ford's push to the main event scene. Therefore there are also rumors surrounding that Street Profits might break up to give each star their respective singles push.
Also Read: Bobby Lashley makes his return to WWE with a possibility of a new Faction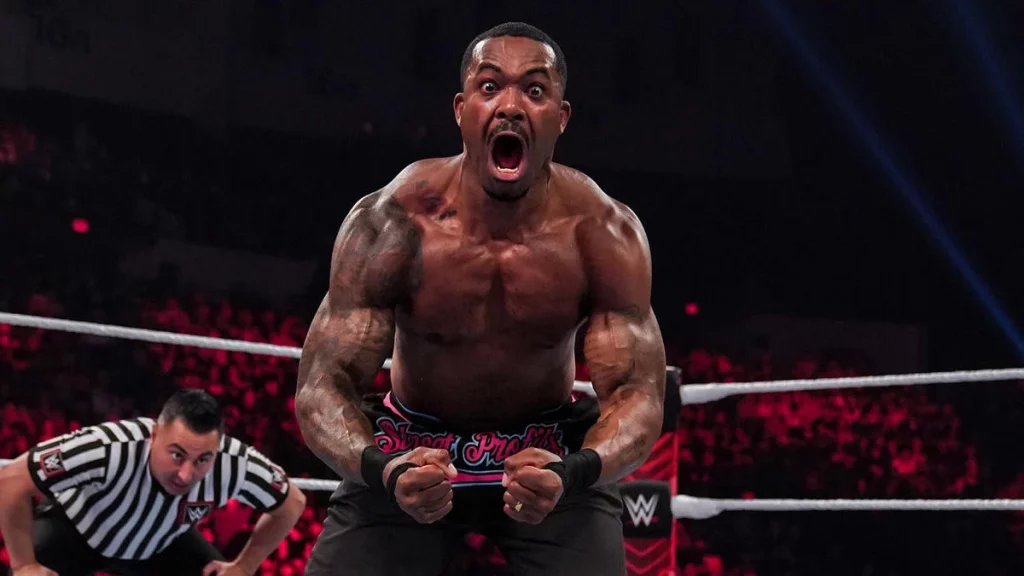 Now Montez Ford in an interview with Ten Count Media talked about several topics and also reacted on the possibility of him and Dawkins getting separated in the near future. Montez said, "It will not ever be like a type of like separation. But just kind of like you know Dawks wants to go for the United States Championship or the Intercontinental Championship or WWE World Heavyweight Undisputed Championship."
Also Read: CHAD GABLE MENTIONS MONTEZ FORD'S FINISHER AS ONE OF THE WORST FINISHER IN WWE
Montez then said, "Like he obviously can and he will always have my support for that. And It's like that vice-versa. So I feel like the only way they'll separate us so they could cut us apart so it had to be a draft."
Thus Montez hinted at a possible separation between the profits if the draft happens. Nonetheless, the Street Profits storyline with Bobby Lashley is top-notch and definitely worth rooting for.
Also Read: Becky Lynch, Seth Rollins , Bianca Belair and Montez Ford selected for ESPY Awards
Add Howdy Sports to your Google News feed.