While being interviewed recently, Chad Gable opened up about his least favorite finisher in WWE to which he responded with Montez Ford's frog splash as his least favorite finisher.
While being on the Out of Character, The Alpha Academy members Otis and Chad Gable were interviewed by Ryan Satin. The duo touched on various topics discussing their relationship with Triple H, being on the WrestleMania 39 match card and Gable delivering that chaos theory suplex on Braun Strowman, and many more.
During the interview, Gable was asked what was his least favorite finisher to be at the receiving end of, to which without much thinking Gable responded with Montez Ford's Frog Splash.
He further added that he has taken the finisher most number of times than any wrestler jokingly adding that Montez has hit him almost 900 times with that finisher and every time it gets tougher to get as Montez is getting leaner each time and it never gets softer, rather it gets harder each and every time according to Gable.
Gable concluded by saying that the finisher looks spectacular on TV and praised Montez for pulling it off and called him an insane freak.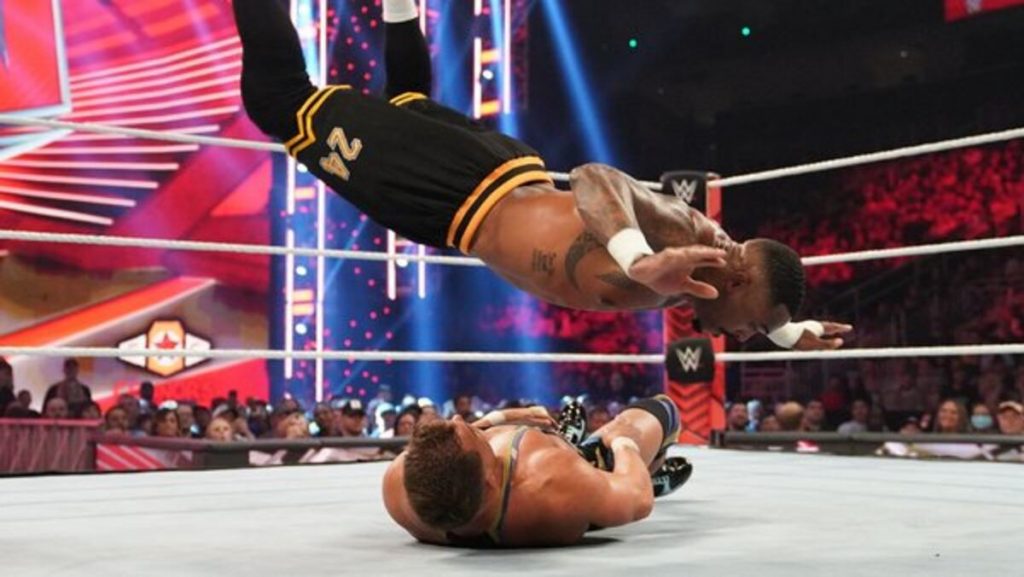 WHAT ARE THE TOP 3 WORST FINISHERS OF ALL TIME IN WWE?
Over the years, there have been many destructive finishers in WWE from the Tombstone Piledriver to Styles Clash, and have been massively over with the fans.
There have been many finishers that are unbearable to watch and are totally not believable, being not authentic and being one of the worst of all time.
3. Paydirt – Shelton Benjamin
The Paydirt finisher of Shelton Benjamin is a normal flying DDT which sounds pretty painful but is not as impacting as it seems since his return to the WWE, he hasn't hit the move clearly, and looks like a move that should not be used as a devastating finisher.
2. Bayley to Belly -Bayley
Bayley used this finisher before turning heel in 2019 under his 'hugger' gimmick it was a simple Belly to Belly finishing maneuver which was not effective to get a three count and her finisher used to overshadow her wrestling abilities.
After her heel turn, Bayley used 'The Rose Plant' as her finisher which looks a lot more effective and destructive.
1. The Lightning Fist – John Cena
John Cena has one of the most popular finishers: Attitude Adjustment. But a limited moveset and same amount of moves being used in every match, Cena was criticized by the fans for being too repetitive.
That's when Cena came up with the 'Sixth Move of Doom' which was the lightning fist. He used it at a live event for the first time and was heavily criticized as it was just a soft punch with Cena forming an X with his hands and coming with it at full force to his opponent.
READ NEXT : EVA MARIE TO RETURN TO WWE
Add Howdy Sports to your Google News feed.