The Bloodline storyline has been dominating WWE television for about 3 years. There were several twists and turns in the Storyline. From Sami betraying Roman to Jimmy betraying Roman, all was timed well and executed well. Jey Uso siding with Jimmy and then going into an all-out war against his own cousin was the highlight of the act. Jey Uso came out as a legitimate threat to Roman Reigns and his titles. Fans also love him. And as a result, Jey Uso currently reigns in Merchandise sales on the WWE Shop.
The Bloodline storyline is considered the best storyline of the current era. This storyline created the two biggest Babyfaces on the current WWE roster. Sami Zayn and Jey Uso are the two biggest Babyfaces that emerged from this storyline. Sami Zayn's popularity was so huge that people were certain that he is going to pin Reigns at Elimination Chamber PLE and win the Undisputed Universal Championship. Although, he failed to win the match the love of the fans for his only increased in the following months.
Jey Uso similarly is also the biggest babyface that emerged from the storyline. He stood with his Brother Jimmy and started what seemed like a Civil War in The Bloodline. Jey Uso also went on to pin Reigns for the first time in over 3.5 years in the Money in The Bank PLE. This accomplishment legitimizes him and his claim as the new Tribal Chief.
Fans love the storyline as all the Merchandise related to the storyline have been in demand. Reigns was the superstar who dominated Merchandise sales until now. But now the reports have arrived that 'Main Event' Jey Uso is now the highest-selling Merchandise on the WWE Shop. This shows the fan's love for the storyline and Jey Uso.
Jey Uso to face Roman Reigns at SummerSlam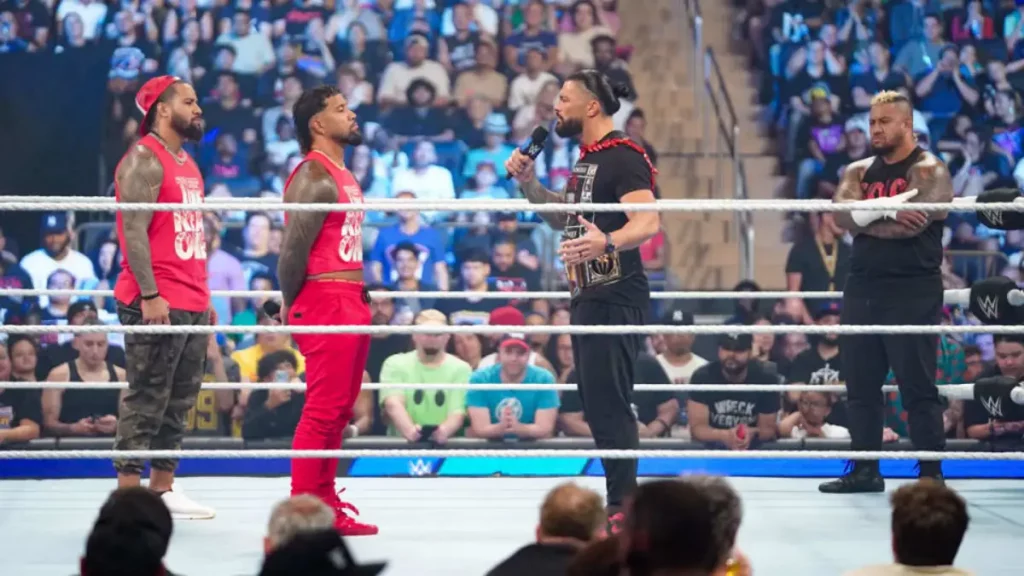 Jey Uso has challenged Reigns for a title match at SummerSlam. Reigns is yet to accept the challenge. But the route on which the storyline is going, it's definite that Roman will accept the challenge. Therefore it's certain that Reigns will defend his Undisputed WWE Universal Championship at SummerSlam in Detroit.
We also believe that the match between the two might involve some stipulation to increase the stakes of the match. As in the last encounter, both of them wrestled in the Hell in The Cell match in an I Quit match. We believe stipulation like this would also be used in their encounter at SummerSlam for the Undisputed WWE Universal Championship.
Read Next :
Add Howdy Sports to your Google News feed.