Bloodline is undoubtedly the most loved storyline of the recent era. It all started in 2020 when Roman turned heel for the first time in his career and then went on to dominate the WWE with his Bloodline Storyline. It's been three years and still, the storyline is hot as it ever was. Bloodline dominated the WWE television for good and its impact on the professional wrestling business is huge. So now let's look at the impact of Bloodline on WWE's Business and professional wrestling.
In WWE's three decades of magnificent history, there have been several storylines that were iconic and compelling. Some storylines made memorable moments while some storylines made some iconic Superstars. Bloodline on the other hand is the perfect example of both. Bloodline has not only given some memorable moments like Tribal Court but has also given breakout superstars like Jey Uso and Sami Zayn.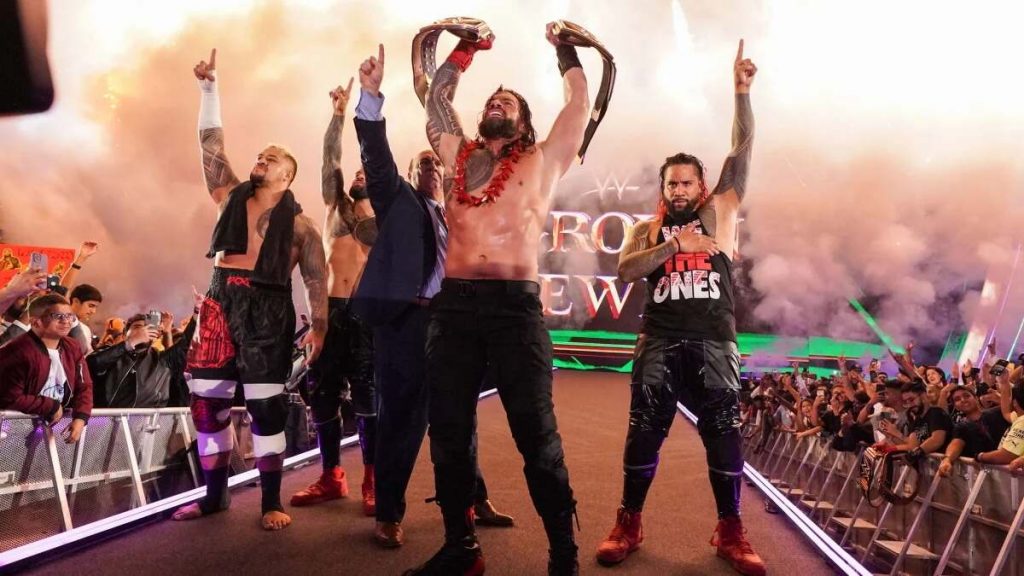 Bloodline's long-term storytelling combined with the effective promos and action made the storyline a must-watch act. Bloodline has created a lot of new records and accomplishments in the ring. But its impact outside the ring is also common knowledge to every WWE viewer. WWE is a business company whose main goal is to achieve maximum profits from their product which is Wrestling.
So WWE always tries to woo fans to see their product and in return, they would get good TV ratings and which means good Profit. Also to mention that WWE is a billion-dollar company now acquired by Endeavour. Thus in short the storylines have a direct impact on the Company's business. Good Storylines means profit and Bad Storylines means Loss. Therefore there has been a significant impact of Bloodline on WWE's Business and here are some of them.
Increased TV ratings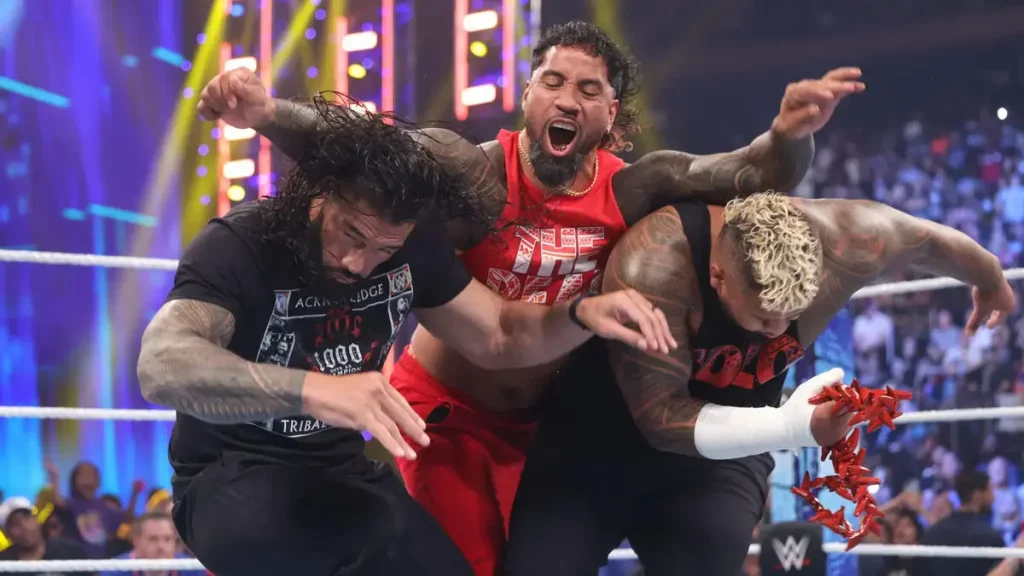 TV ratings are an important part of WWE's business. TV ratings determine the number of people watching the product. WWE brands RAW and SmackDown are owned by different TV networks. Monday Night RAW is acquired by the USA Network whereas Friday Night SmackDown is owned by Fox Network. Now to continue being broadcasted in a particular channel you need to acquire a healthy load of TV ratings.
And Bloodline storyline has boosted TV ratings on another level. Roman Reigns is drafted to SmackDown and as a result, most of the progression and growth of Storyline took place in that Brand. Bloodline's popularity and demand skyrocketed the ratings of SmackDown. A major difference in rating between RAW and SmackDown could also be seen in the coming months.
The show also started to attract more P18-49 demographic, which is considered the best demographic for the show and the brand. The recent SmackDown episode which took place after Reigns got pinned for the first time after three years in Money in The Bank saw some magnificent TV numbers. It grabbed one of the best TV ratings in 3 years. It grabbed around 3+ million viewers for the fallout segment from MITB on said SmackDown show.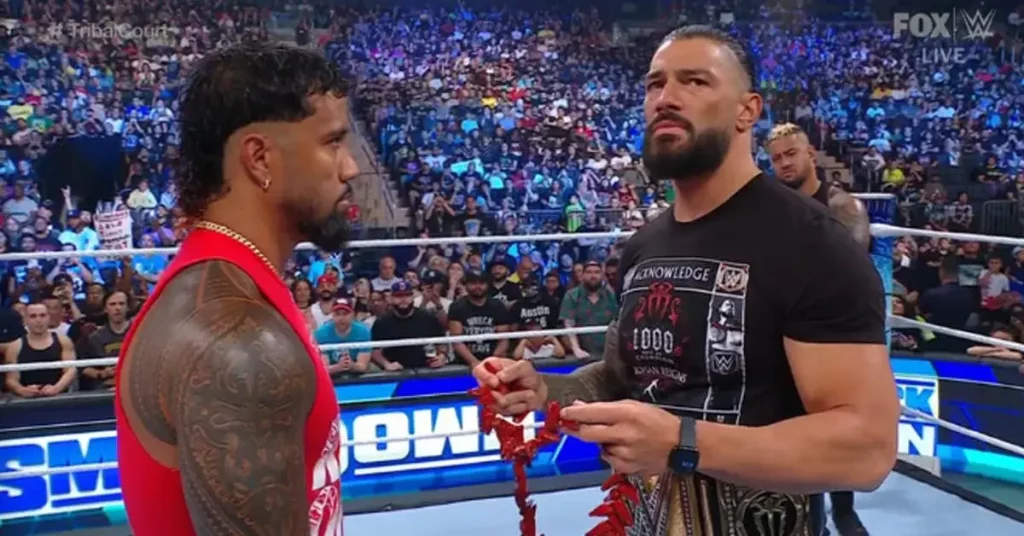 According to Dave Meltzer, SmackDown not only topped television rankings for Friday but the week as a whole. Dave Meltzer also wrote that this may be the first time in history that a professional wrestling show has ever done this on network television. He also added that it certainly never happened in the days of Hulk Hogan, or the Attitude Era.
Increased Merchandise Sell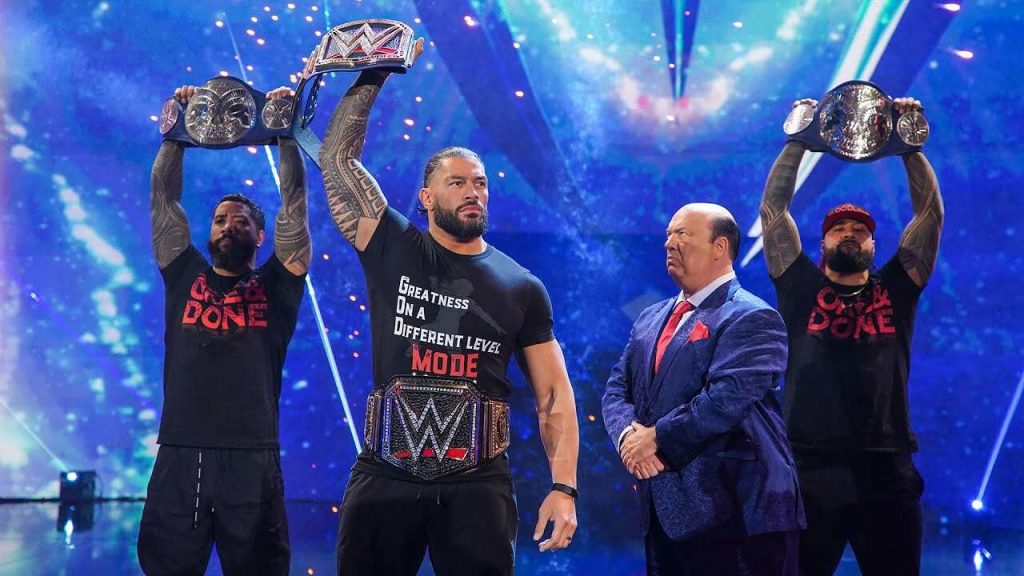 Merchandise selling is an important way in which WWE makes money. Popular superstars such as Rock, Hogan, Cena, and Austin were one of the highest merchandise sellers in the history of WWE. In recent times, Bray Wyatt's Fiend character also managed to become favorable to fans in terms of merchandise.
But it is the Bloodline who is currently at the top as Merchandise sellers. Although Roman Reigns and the Bloodline stable are heels, they have managed to earn a lot of attention and love from the fans. Therefore fans are very behind Reigns and the stable. Roman Reigns is already a big merchandise seller as a Singles Star but the Bloodline merchandise involves 'The Ones' i.e. Jey Uso, Jimmy Uso, Solo Sikoa, Sami Zayn, and Paul Heyman.
And to date, there have been various merchandise launched by the stable. Thus there is no doubt that this Bloodline merchandise has boosted the WWE's business to another level.
Selling Out Arenas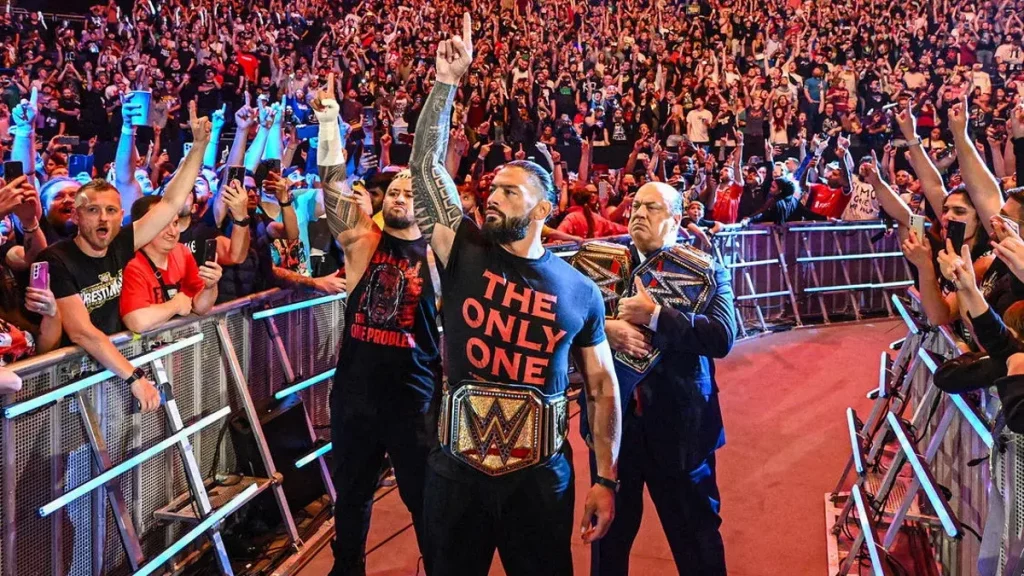 Before the emergence of Covid, WWE was facing a lot of trouble in terms of its arena and its fans. A lot of the time arenas were empty with very few fans in them. In this period, WWE started using fake crowds from their own production team to fill the stadium. Afterward, Covid hit and everyone went to their basics. WWE started performing their shows from their Performance center in Orlando. And then shifted to the Thunderdome era.
After Covid restrictions were lifted, Crowd rushed back to the stadiums more than ever. And from that time till now, WWE has been selling out multiple stadiums in different places. And one of the main reasons for it is The bloodline storyline. The Bloodline storyline made fans compulsory to watch the Bloodline storyline untangling in front of them. Bloodline is the biggest needle mover in the WWE's history and these are some of the stats given by Wrestle Ops to prove the points:-
Closed out the highest-grossing Wrestlmania second night
Closed out highest grossing SmackDown of all time
Main evented highest-grossing WWE arena event/venue merch of all time at MITB in London
Open/closed highest-grossing SmackDown of all time in the U.S in a sold-out Madison Square Garden
Thus Bloodline has a very significant impact on WWE's Business from all aspects. The Storyline is hot as it ever has been and fans are enjoying watching it evolve and grow.
Read Next:
Add Howdy Sports to your Google News feed.