The Bloodline undoubtedly is the hottest act in professional wrestling. From the Storyline to the Drama and The Emotions combined, Bloodline is no less than any feature Hollywood movie. On this week of Friday Night SmackDown, we saw The Trial of The Tribal Chief Roman Reigns by the likes of Usos. This segment had amazing moments and would dictate the coming future for the Tribal Chief and The Bloodline. So Let's break down the Tribal Court segment and predict the future of The Bloodline from here.
The Tribal Court BreakDown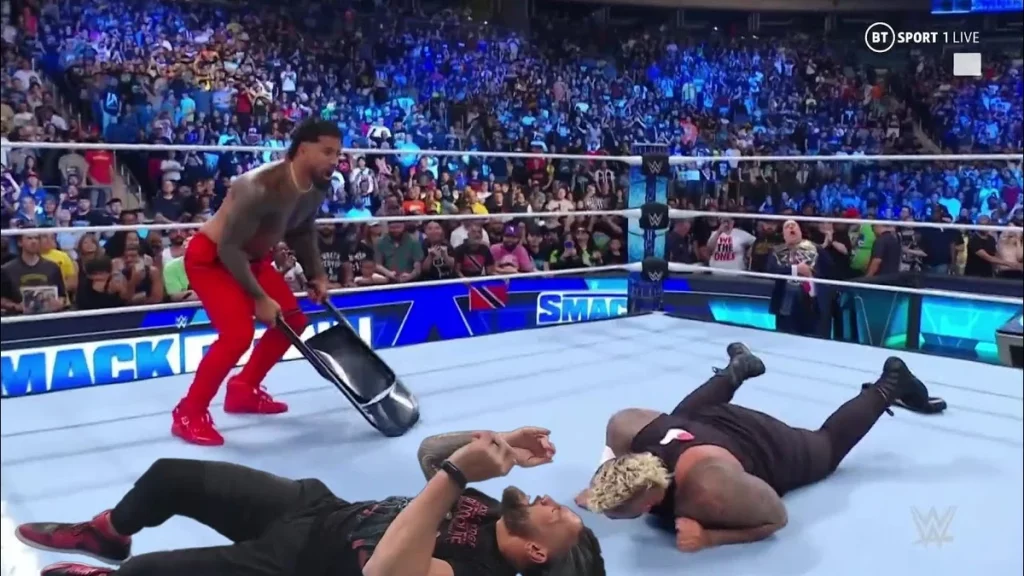 Usos celebrating their Victory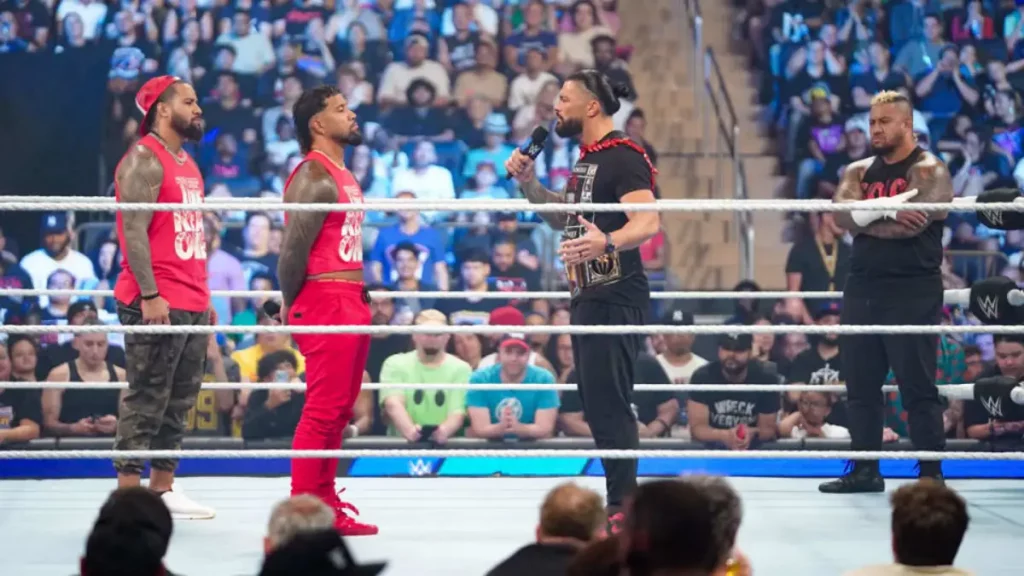 This week's episode of SmackDown which was held in Madison Square Garden, started with Usos celebrating their victory over Reigns on Money in The Bank PLE in London. Usos mentioned that Roman Reigns is not unbeatable anymore. They added that Reigns is not invincible and that Reigns got what he deserved. The crowd welcomed the Tag team with warm reactions and were electric, to say the least.
After that, Solo Sikoa and Paul Heyman arrived at the ring and Paul presented himself as the counsel for the Tribal Chief in the Trial. When interrupted by the Usos, Heyman annoyingly responded that No one in WWE stops Heyman from speaking on Microphone. He continued that there is only one man referring to Roman in the whole WWE who could Stop Heyman from talking. Solo however stopped Heyman from talking and threw the Microphone.
Roman's Acceptance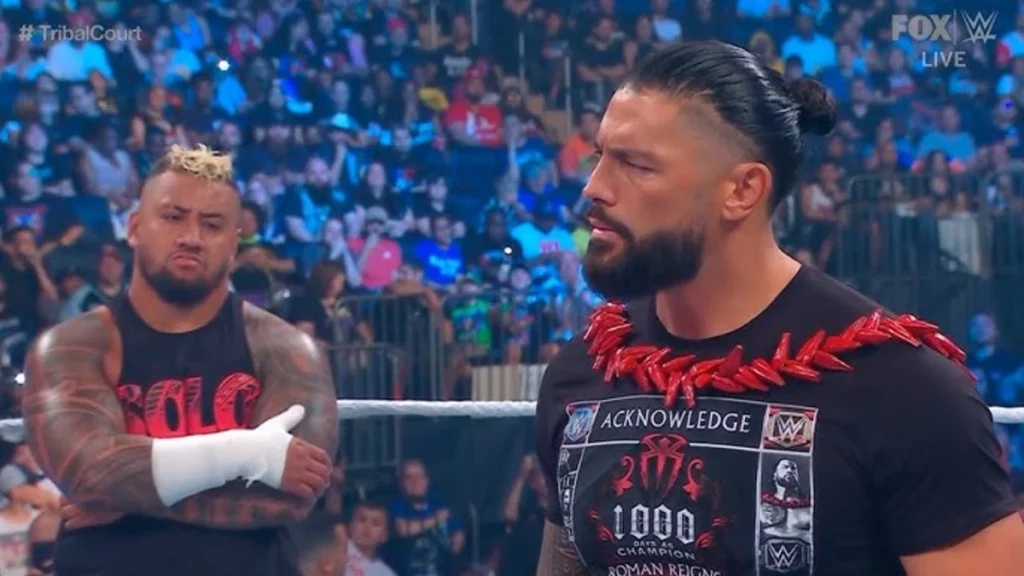 After this Reigns entrance music hit and he arrived in the Ring. The crowd was literally bonkers and was all into Roman's character. Roman started his promo by making the city of New York acknowledge him. And then Roman went on to accept the fact that he got pinned for the first time in 3.5 years. He accepted his defeat to the Usos at Money in The Bank PLE.
But he then went on to substantiate that after all this, he is still The Tribal Chief. Not Jey, Not Jimmy but he is still the one who runs the family and is The Tribal Chief. He then went on to criticize the Tribal Court as he did not call for the Court which meant it wasn't official and that there is no one in WWE who has the authority to call him and put him in a Trial.
Usos putting Roman on Trial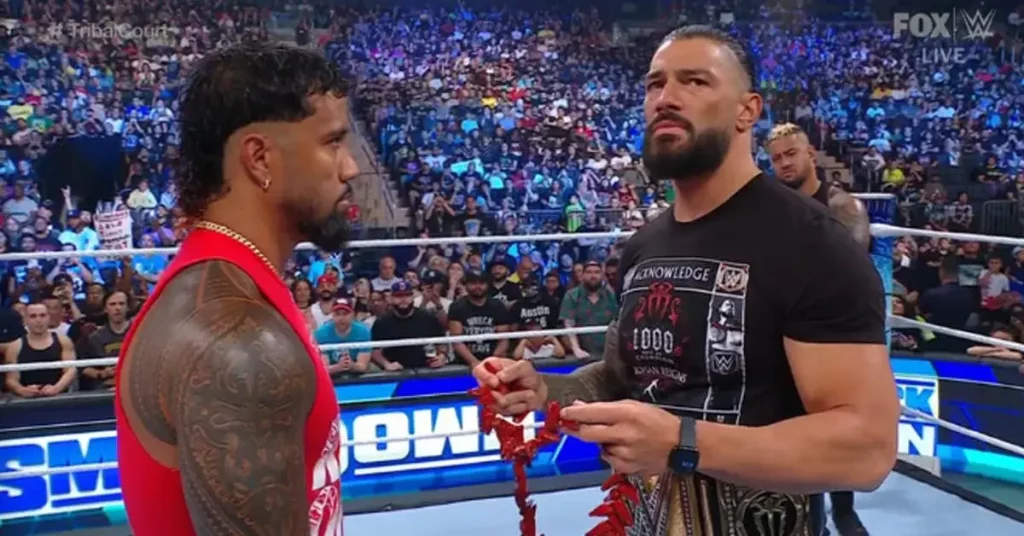 Usos then interrupted Roman and put him on a Tribal Trial. They presented Exhibit A, which was the video package focusing on The Bloodline members. Exhibit A had a collection of videos and moments when Roman tried manipulating the Usos. It had the moments when The Tribal Chief Roman Reigns disrespected The Usos.
It also carried the video package when Reigns kicked his special counsel out of the faction. The video package had all the moments where Roman has been manipulating Usos for his use. It showed the hypocritical and anarchical nature of Reigns.
Roman's Denial and Heartwarming Response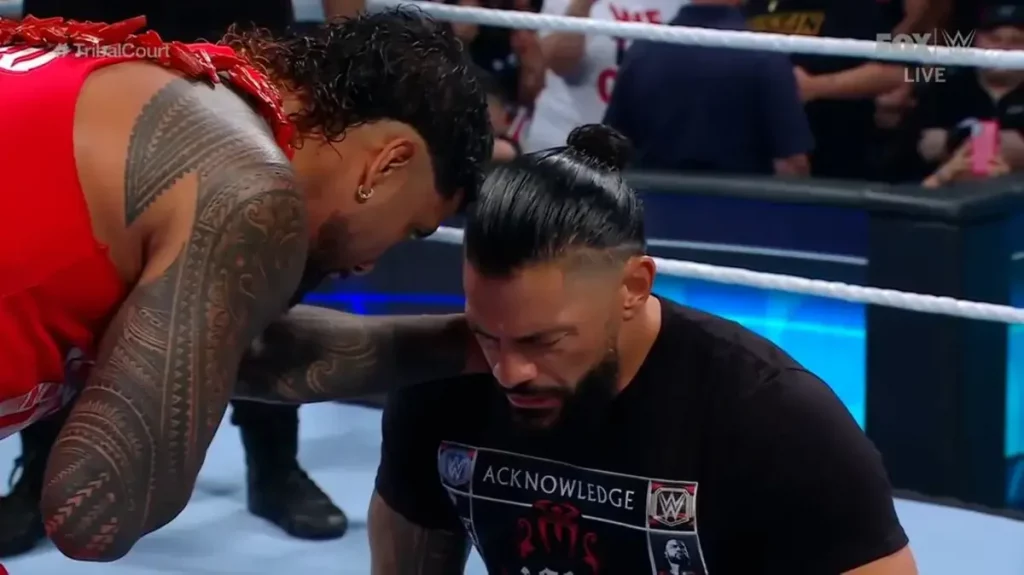 Roman in a very typical fashion went on to deny all the accusations and said that he is not that person and that he was forced to be that person. Reigns said that he did it for the Usos and Solo and his family. Roman then added that he never needed Bloodline and that the Bloodline needed him. He said that he is fading up from these things.
Then Roman emotionally added that he didn't need more money or more fame and that he is done with these things. Roman Reigns then took his sacred garland out in his hands and then wore it to the Jey Uso. The whole arena was gushing at what they just have seen. Roman then went to his knees and showed his acceptance for Jey to be the new Tribal Chief. It seemed as if fans were witnessing some dream or something as Reigns giving up his ego is the last thing WWE fans might get to see in the Storyline. But Reigns brought back everyone to reality.
Roman Low Blow's Jey Uso
Roman then started crying only to Low Blow Jey Uso. He never accepted Jey as the Tribal Chief and that it was one of his tactics and manipulations to bring Jey into the Tribal Chief's hold. Reigns Low Blowed Jey Uso and gave a clear sign that he is not ready to accept anyone as the Tribal Chief.
And that he is and will be the Tribal Chief till he wants it and no one could come between that. Not even his own Blood, his Own Family, His Own Cousin.
Solo Sikoa on the sacred garland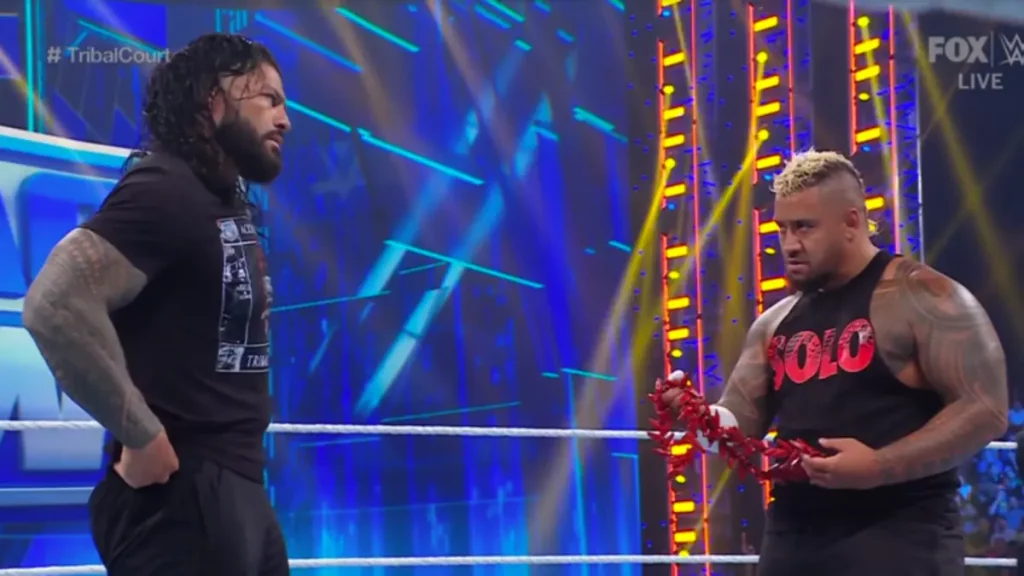 This was followed by the brawl between Jimmy and Roman. After which Solo steps in and hit his Samoan spike finisher on his brother. Solo then stumbles upon the Tribal Chief's garland.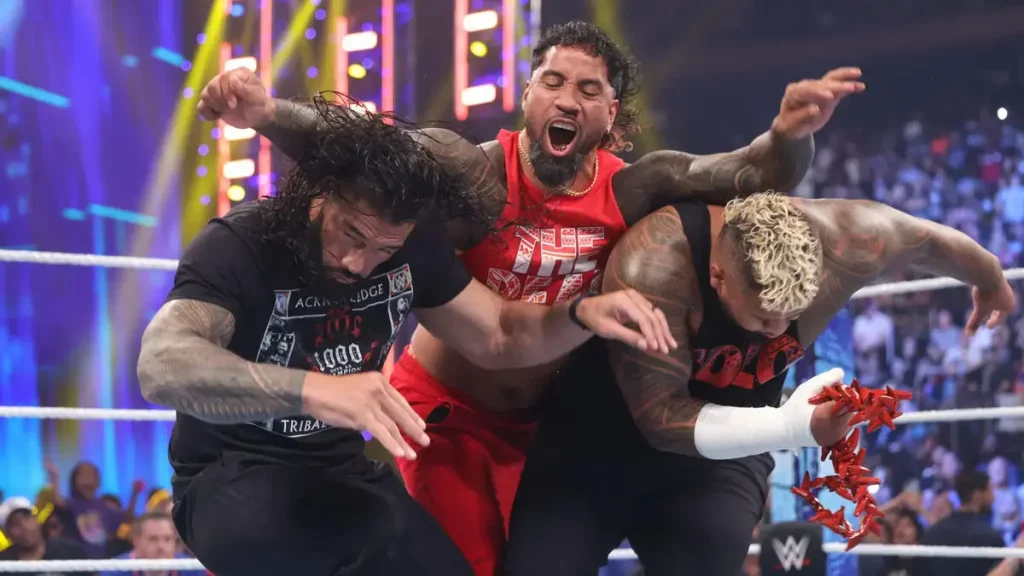 Solo picks up the Garland and stares right through it. When Roman recovers and asks Solo to give the garland Solo seemed hesitant to give up the garland. Both Solo and Roman have an intense staredown only for Jey Uso to interrupt and attack the two wrestlers.
Roman and Solo brutally attack Jimmy
Roman and Solo then quickly teamed up to take Jey and Jimmy out at the same time. Solo then wrapped Jey's hands around the ring ropes and Roman started assaulting Jimmy in front of Jey's eyes. Roman brutally smashed Jimmy's head with his World Title. As that was not enough, Roman starts smashing Jimmy's head with the ring's stairs.
Jey was still convoluted against the ropes and had to watch his brother get assaulted and beaten by his own brother and his cousin. Solo Sikova put an end to this assault by putting him through the ringside announcer's table. Jimmy was seriously injured in the process and had to be taken to hospital by ambulance.
Jey challenges Roman for the Titles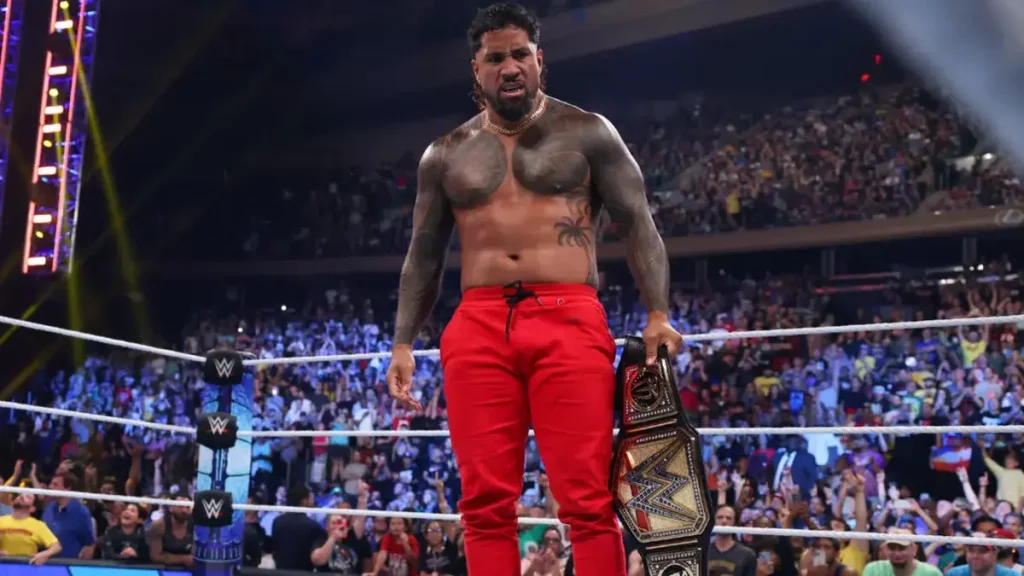 Later that night Jey came back searching for Roman at Madison Square Garden Stadium. Reigns made his quest easier by declaring that he will appear later that night in the Ring. In the final moments of the episode of SmackDown, Jey came back to attack Roman and Solo to take his revenge.
He in fact managed to get his hands on Reigns before Solo interfere in between. Jey then brutally attacks his own brother Solo for whatever he did previously that night. Reigns happens to run away from the ring to save himself. Jey then looks at the WWE Undisputed Title and holds it in his hands and then challenges Roman for one on one singles match.
Predictions For Bloodline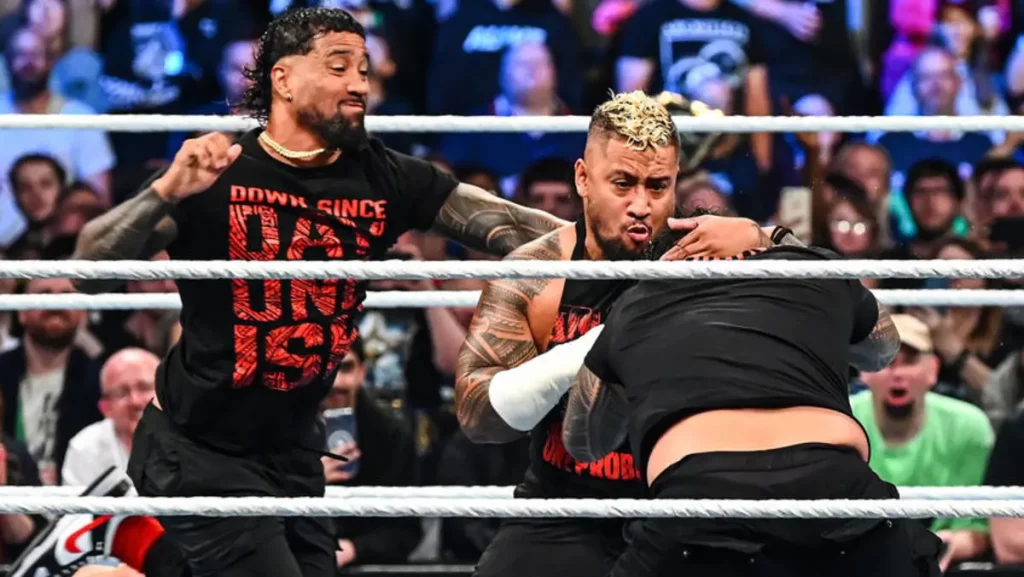 Jey Uso Vs Roman Reigns (WWE Undisputed Universal Championship) in SummerSlam 2023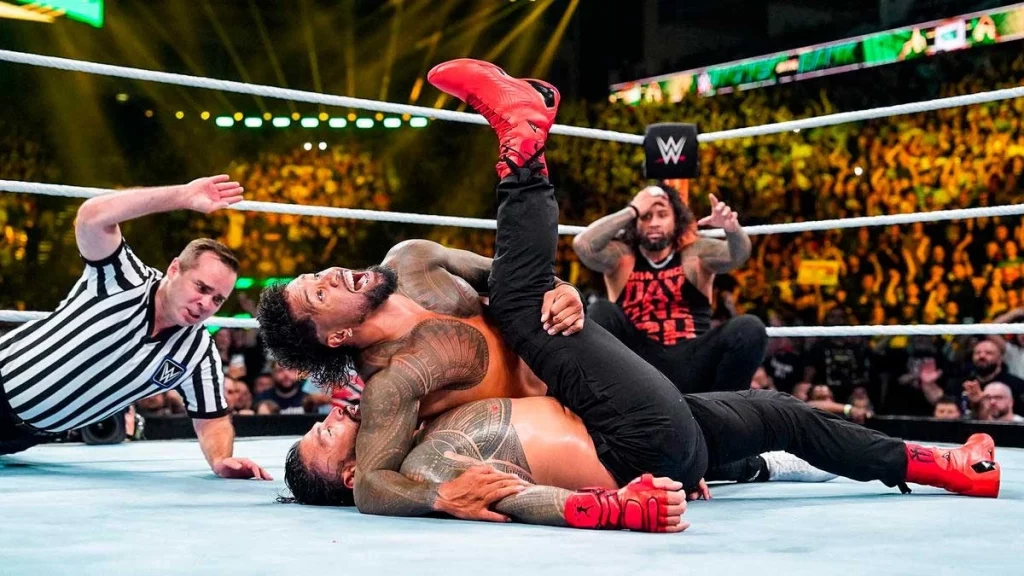 We believe that Roman Reigns is going to accept Jey Uso's challenge and as a result, is going to defend his WWE Undisputed Universal Championship against him at SummerSlam. We also believe that this match is going to be the most brutal match in the event. Also, expect Solo Sikoa to help Reigns in the middle of a fight and Jimmy Uso to interfere in the between.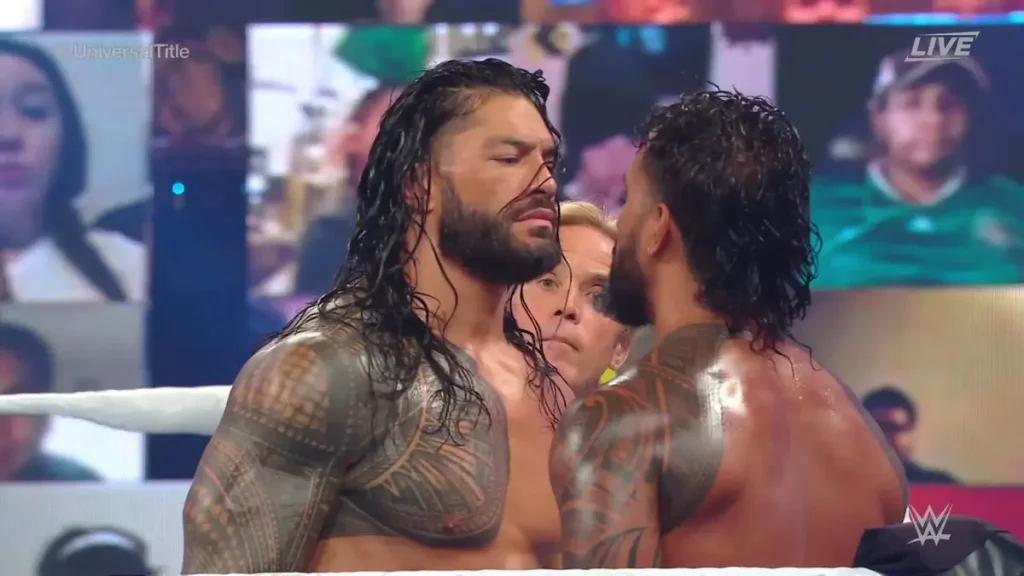 This chaos would lead to Reigns hitting Solo by mistake and in the process taking him out. Expect Jey Uso to try to steal a victory but fail to do so. Expect Roman to hit consecutively 2 spears on Jey, But Jey kicks out. Then Roman would apply his guillotine Chock, which would make Jey pass out. And as a result, Roman would successfully defend his titles against his cousin. But wait the night is not over yet.
Solo Sikoa turning on Reigns at SummerSlam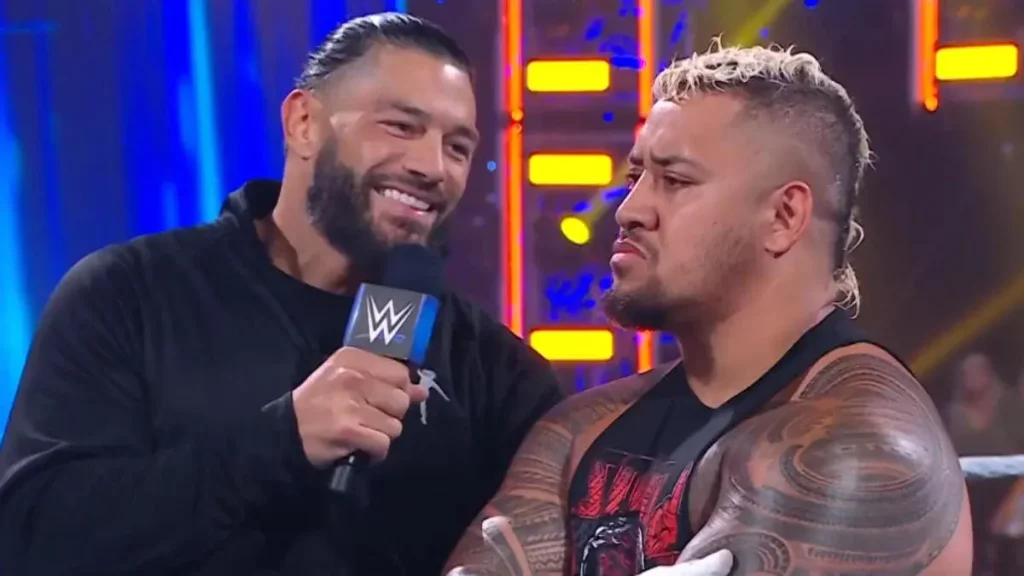 Solo Sikoa turning on Reigns is imminent and meant to happen, but the timing of it matters a lot in professional wrestling. We believe that after defending his titles successfully against Jey Uso, Roman would order Solo to assault his own brother Jey and take him out for good.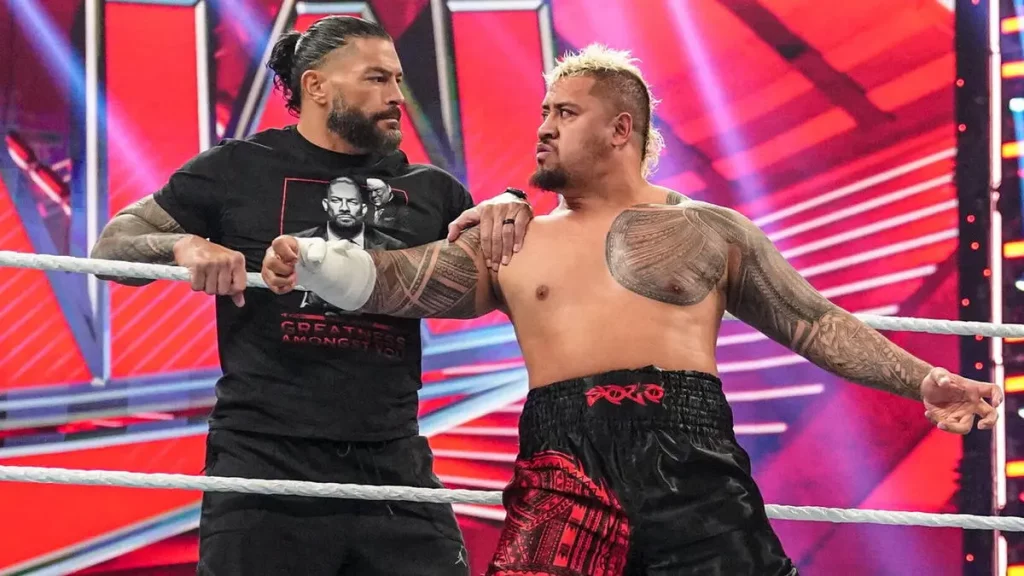 Expect an altercation between the two Samoans. At the same time, Jey and Jimmy will recover and start hitting back at them. And Solo will hit Reigns accidentally. Expect Roman to get angry and bully Solo only for Solo to turn on Reigns and start attacking Reigns. Thus our prediction states that Solo Sikoa is going to turn on Reigns at SummerSlam PLE in Detroit.
Paul Heyman siding with Solo Sikoa making Solo the New Tribal Chief
After the altercation between him and Solo, Roman might find himself alone in the entire WWE roster. But his special counsel Paul Heyman would side with Reigns at the start of the Solo Vs Roman rivalry. The rivalry between the two might continue for a month or so. But Heyman would start losing hope about the chief.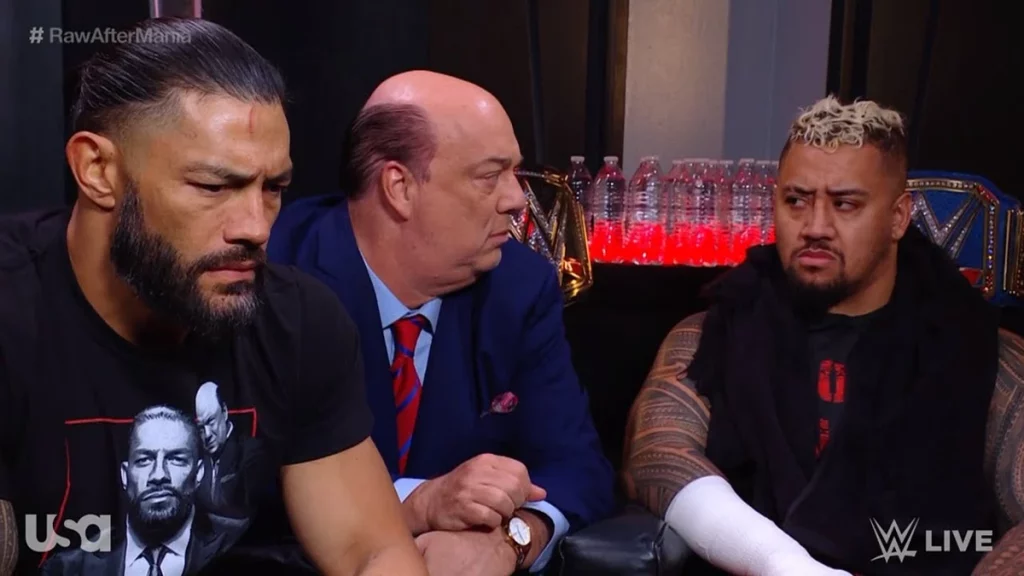 Heyman might start having second thoughts about his allegiance. Expect Heyman to turn on Roman and leave Roman for Solo at the end of the rivalry. Expect Roman to be all alone for himself now. We also believe that this would be the time when WWE might give Roman and his Tribal Chief character a break.
Read Next :
Add Howdy Sports to your Google News feed.