WWE in its three decades long history has had some iconic and memorable storylines. Be it the storyline between the Rock and Austin or Austin and The Corporates which included Vince McMahon, Be it the Kane and Undertaker as Brothers or be it ECW and WCW hijacking RAW. These were all some of the finest examples of Storytelling. Recently, there is one faction that is Dominating the WWE roster which is The Bloodline, and according to some fans and critics, this is the best WWE product or Storyline of the recent era. So let's see Is Bloodline really the greatest Storyline ever?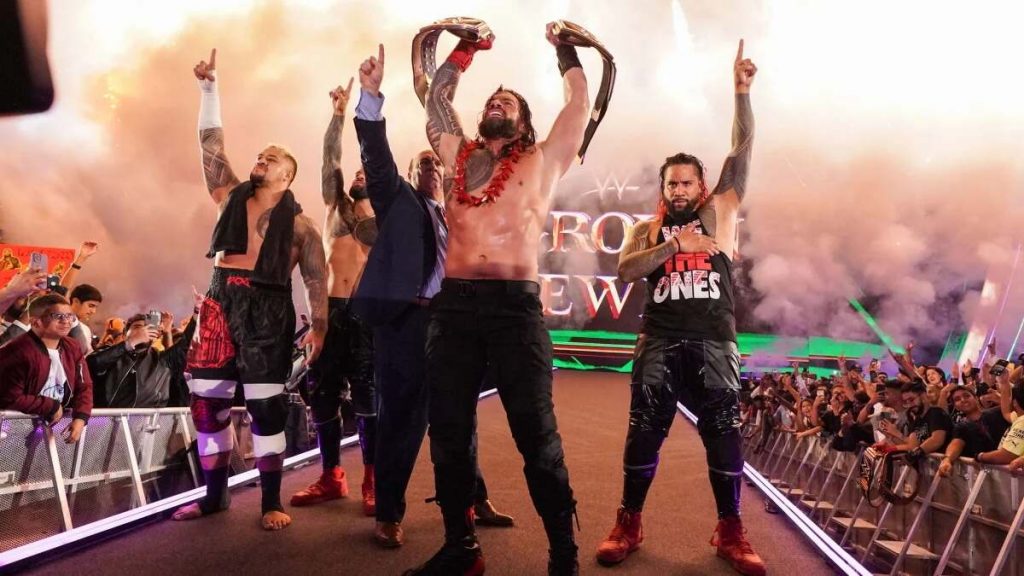 Professional Wrestling is scripted and everyone knows that. But people still watch it because it is top-class wrestling mixed with some brilliant storytelling. Thus there have been some memorable storylines in the past that kept fans on the edge of their seats. Bloodline is one of such greatest storyline. Love it or hate it but you definitely cannot ignore it. It has absolutely changed the wrestling business for real and how people look at it.
So the question remains is Bloodline really the greatest Storyline of WWE? And our to that is Yes. We believe Bloodline is the greatest Storyline of all and here are some reasons Why?
1. Longevity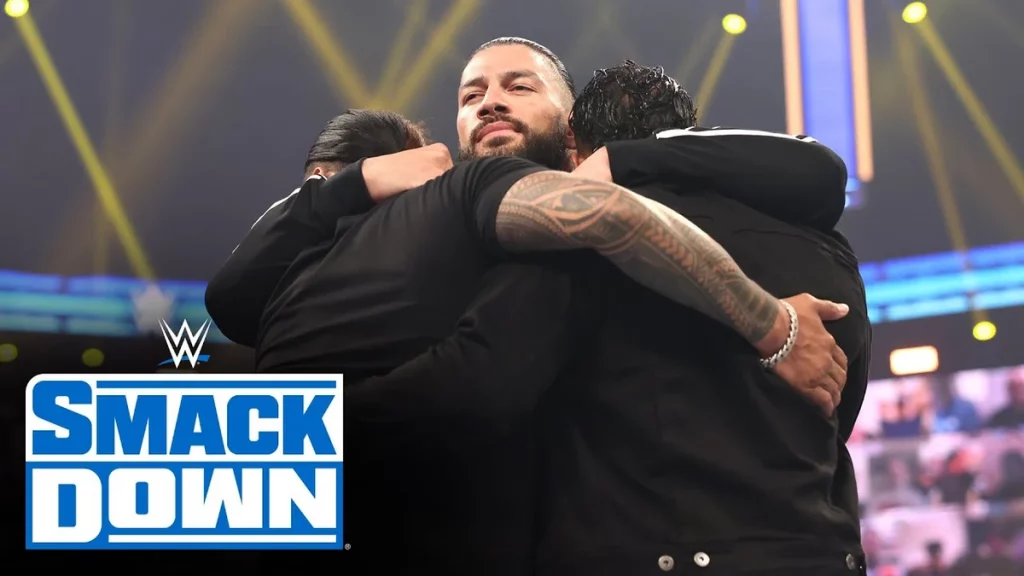 Roman Reigns after a long period of hiatus made his much-awaited return in the Summerslam pay-per-view in 2020. Roman Reigns not only turned heel for the first time in his singles career but also sided with Paul Heyman as his special counsel. He won the Universal Championship which he never lost in the first place. Then Roman had his first encounter with his cousin Jey Uso. And in the end, Jey Uso lost to his cousin and acknowledged him as his tribal chief. And whatever that followed was the beginning of an Era. An Era of Dominance. An Era of a Family. The era of the Bloodline.
Bloodline included the likes of Roman Reigns, Sami Zayn, The Usos, Solo Sikoa, and Special Counsel Paul Heyman at their peak. This was supposedly the golden period of Bloodline. The Stable had four WWE titles in total in this period. But It all changed after Zayn was kicked out of the stable. From here onwards, the supposed downfall of the Bloodline started. Bloodline started crumbling and as a result, we got to see The Bloodline Civil War at Money in The Bank pay-per-view.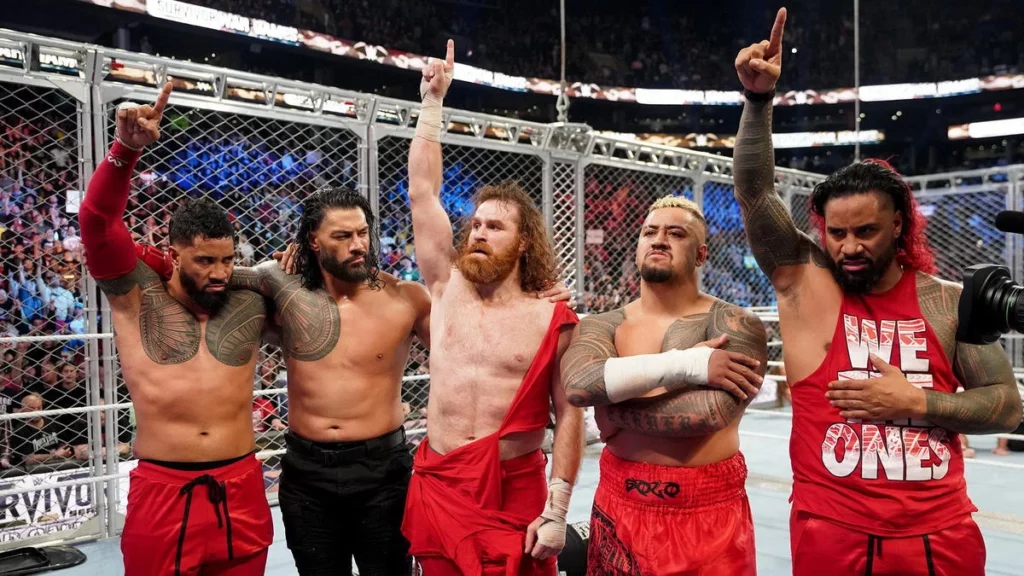 Now this all happened in the period of three years. Some fans criticize WWE for taking the storyline so long. That they are stretching it too far. But that's what is special about this Story it does not feel abrupt in any sense. Everyone in the storyline got an equal amount of exposure. And thus making it more compelling to watch.
The period of three to four years is not less. When we see people fighting together for that long, then we automatically assume them as a family. And thus we never expect them to betray one another. And when betrayal does come it is unexpected and surprising for us as fans.
2. The Family Factor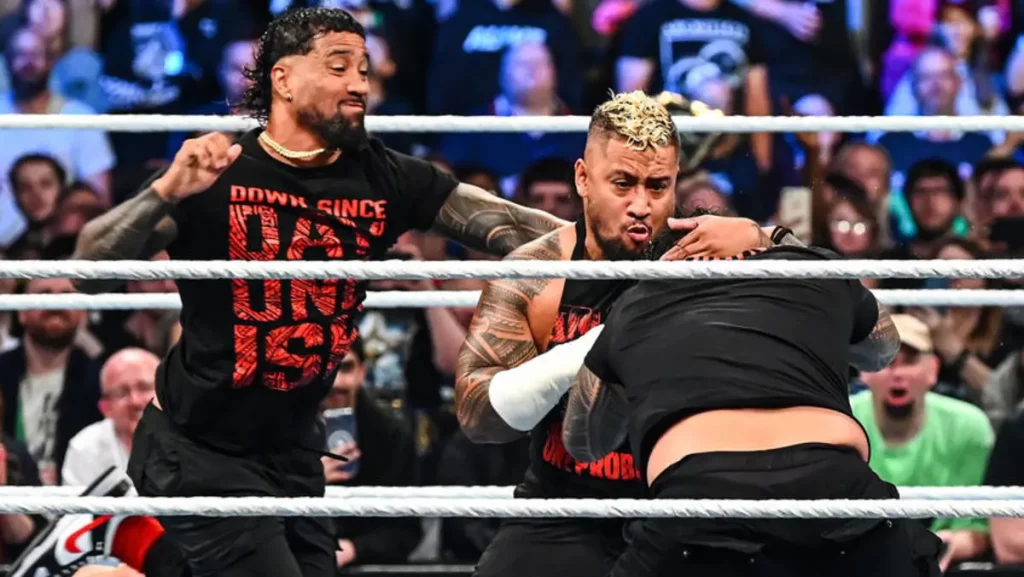 A family is a small unit of our own people and our own Blood. Thus whenever the storyline involves wrestlers family members then it automatically becomes personal. The difference between kayfabe and real life starts shrinking. Which also starts appearing on the screen. Be it Rey and Eddie fighting over the custody of Dominik or be it Owen Hart fighting his own brother Bret Hart. These feuds became iconic because they involved their own kind. Their own blood.
Bloodline is all Family members stable. They are all descendants of the Anoia family tree. Which establishes a special bond between the wrestlers. Jey and Jimmy are the twins themselves and Solo is the brother of Jey and Jimmy. Whereas, Roman on the other hand is the Cousin of Jey and Jimmy Uso. All of these relations make them more Real inside their kayfabe ring.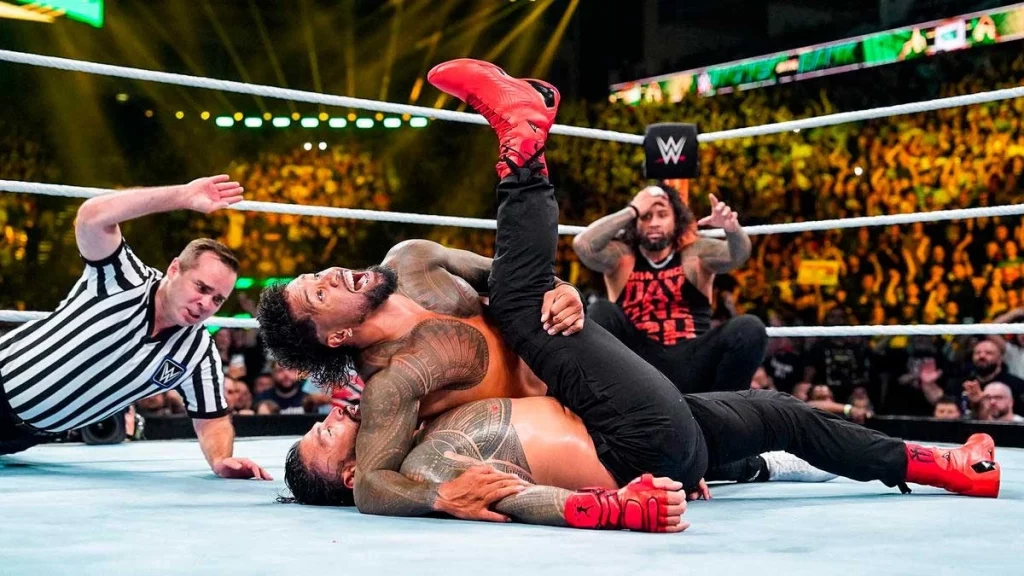 Sami Zayn as Honorary Uce also became part of the storyline after a few months. Zayn did not have any relation with anyone but was adamant about joining the stable. He tried his best to earn the Tribal Chief's trust and in the process also became part of the family. Relations between Jey and Sami were highlighted during this period and not to mention the concept of family and blood was also challenged during this period. Thus Family drove the Storyline which made it more believable and Convincing.
3. Drama and Emotions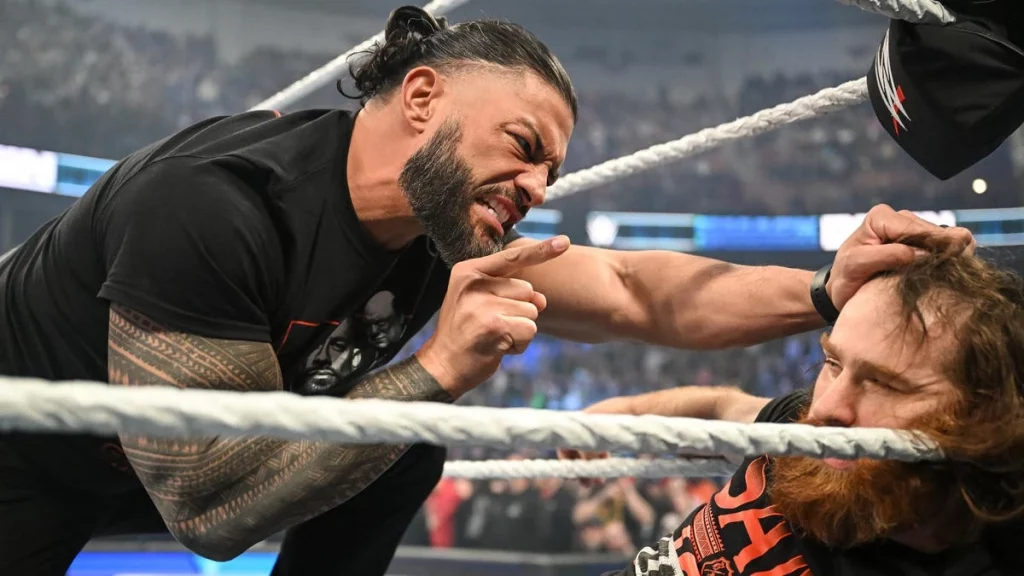 Bloodline has all the Drama that the viewer might expect from the movie. Roman has also established himself as a good actor throughout this storyline. Anger and frustration are very easily visible in Roman Reigns's promos. Hell in a Cell match between Roman and Jey was just a precursor of Roman's hold over his acting skills. His recent loss to The Usos in the Money in The Bank and the subsequent denial emotion could be seen throughout the end of the event.
The story when conveyed with emotions and a bit of Drama sells very fast. Bloodline had the Drama between Jey and Sami. There was also tension between Jey and Paul Heyman. Which also translated into a turning point in the Story. These little details make this storyline much more engaging and captivating for viewers.
4. Unpredictability and Plot Twists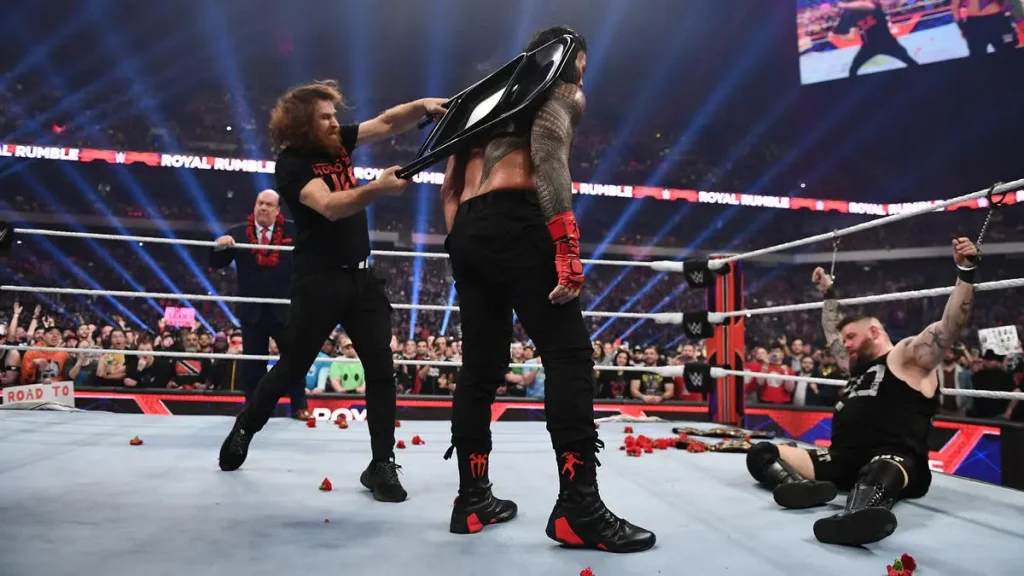 The Bloodline storyline has some of the biggest plot twists in professional wrestling history. Sami Zayn turning on Reigns in the main event of Royal Rumble. Jey turned on Zayn for the family and Blood. Jimmy turns on Roman at Clash of Champions due to his mind games and then Jey sides with Jimmy and attack Roman. And finally, Usos defeat Roman and not only defeat but pin Roman at the main event of Money in The Bank PLE.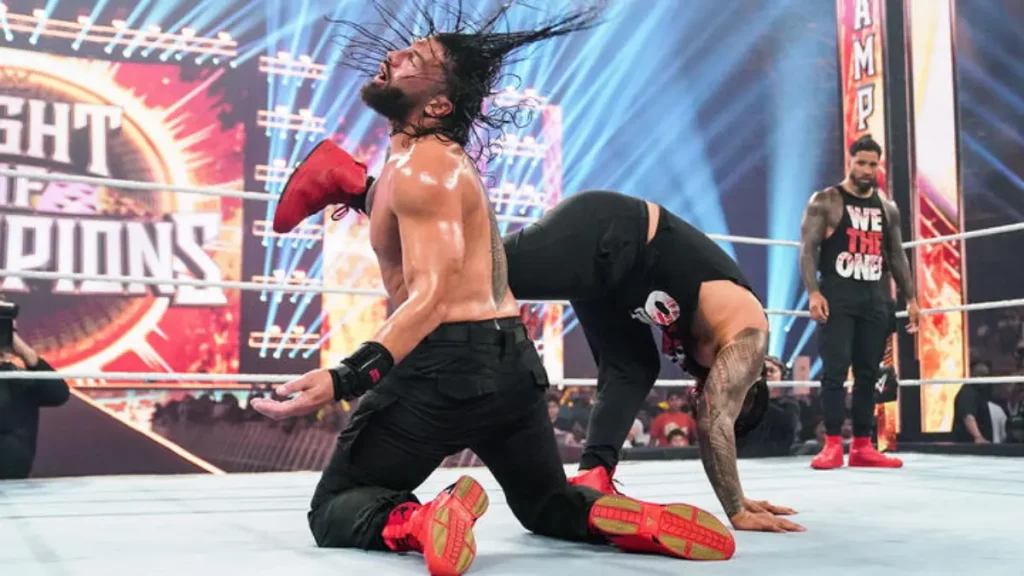 This all events were imminent and meant to happen but the storytelling behind it made it more unpredictable. These plot twists and the uncertain nature of the Storyline made it compulsory for WWE fans to watch all the segments and matches of the Bloodline.
5. Good Promos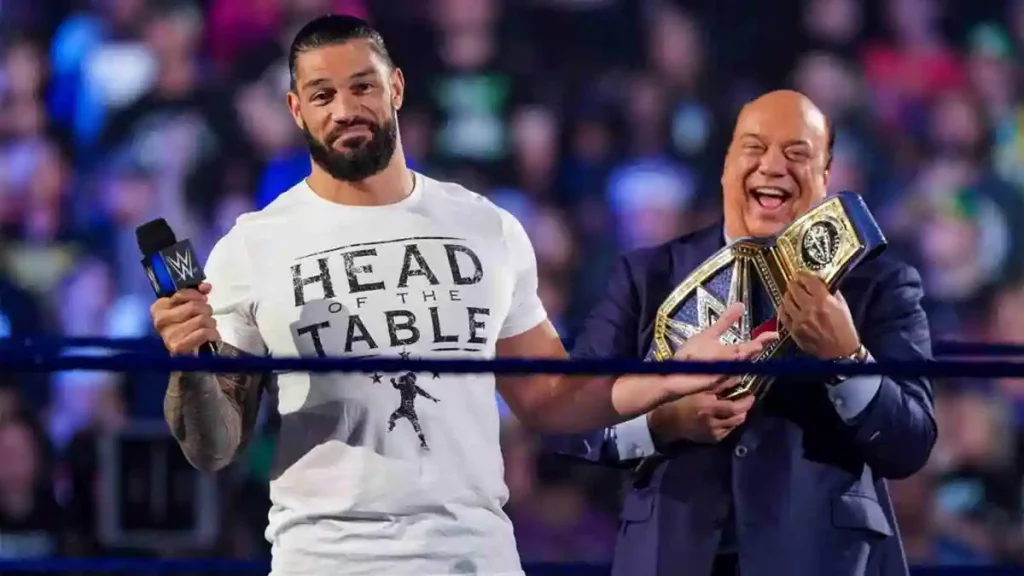 Promos play an important role in shaping the personality of the wrestler as well as furthering the storyline. Roman from the start till he turned heel, faced problems cutting promos. There was a lack of effort and emotion visible in all of his promos. But it all changed during the Bloodline Storyline.
Roman started giving the best promos of his life during this period. He nailed the promos and acted it out as if he means it. Reigns also started bad-mouthing his opponents in the ring while wrestling. One of his most Iconic Lines read We are at War Solo, We don't take prisoners. This moment added another layer to his Tribal Chief persona.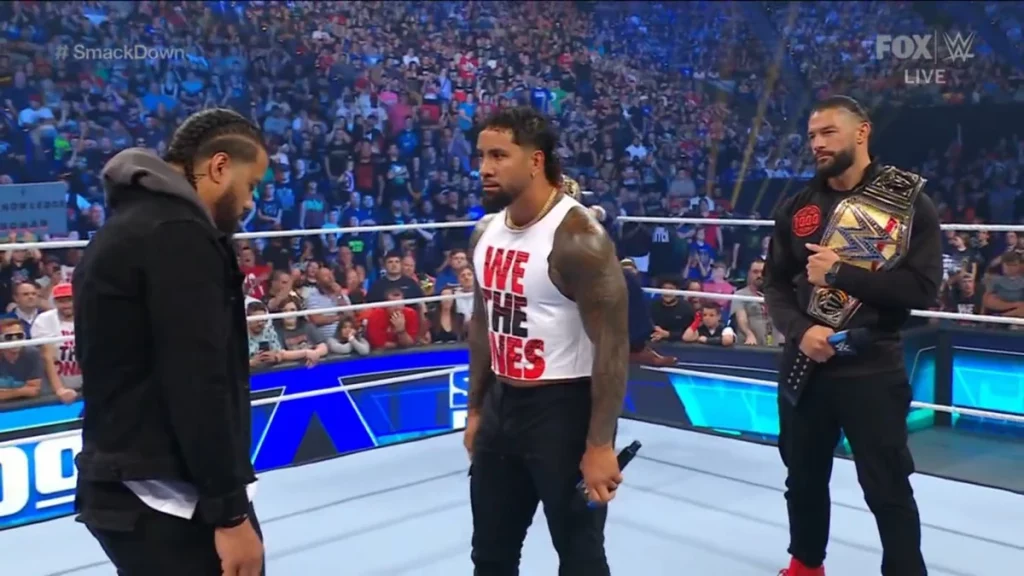 His interaction with Samy, Jey, and Owens was gold. But not only Reigns all the members of the Bloodline cut some exciting as well as thrilling promos. Zayn's promo after he was thrown out of the stable was emotional. So was Jey's promo with his brother Jimmy. These promos are very well written according to the characters and are then very well forged for upcoming events.
6. Storytelling at its Best
Storytelling is an important aspect of professional wrestling. Telling a story through a combination of matches, segments, and promos is basically what is professional wrestling. It gives the wrestlers a reason to hate one another and fight it out in the ring. Bloodline has till now the best storytelling behind it.
Roman started his run as a Tribal Chief when he defeated Jey Uso. His run as the Tribal Chief may also get over with the defeat he suffered at the hands of Jey Uso. Also, Jey was the first person to pin Roman when he debut in WWE and Jey also became the first person to pin Roman The Tribal Chief after 3.5 years. Cody Rhodes had already predicted the future of Roman and it's going the same way. He would be a man without a family, a chief without a group, and a Roman with no more Reigns.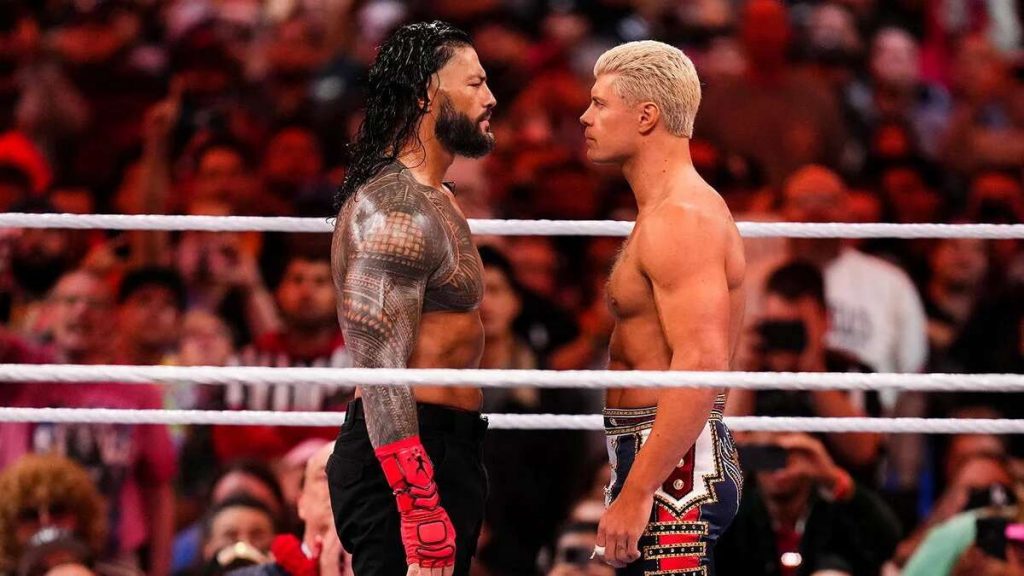 This is a clear depiction of how good storytelling makes an act much more compelling and captivating to watch. And as we are inching closer to the end of the Bloodline storyline, it feels perfect to see it happening. Reigns finally got what he deserved and it may finally end with Solo betraying Reigns and Rhodes defeating Reign for the titles at Wrestlemania. This would be a perfect ending to a perfectly crafted storyline. Thus, According to all these reasons we believe that Bloodline is the greatest Storyline of WWE and professional wrestling.
Read Next :
Add Howdy Sports to your Google News feed.