WWE Hall of Famer Booker T joins Brad Gilmore in an entertaining conversation. In this, they discuss former Women's Tag Team Champion Ronda Rousey's WWE exit. A wrestling veteran recognizes Ronda Rousey as a "star power."
Brad places a question near Booker T: "Is Rousey leaving the WWE Arena? Is she done?" WWE Hall of Famer answers, "I don't know, man, but I saw her at the airport leaving, and I gave her a big hug."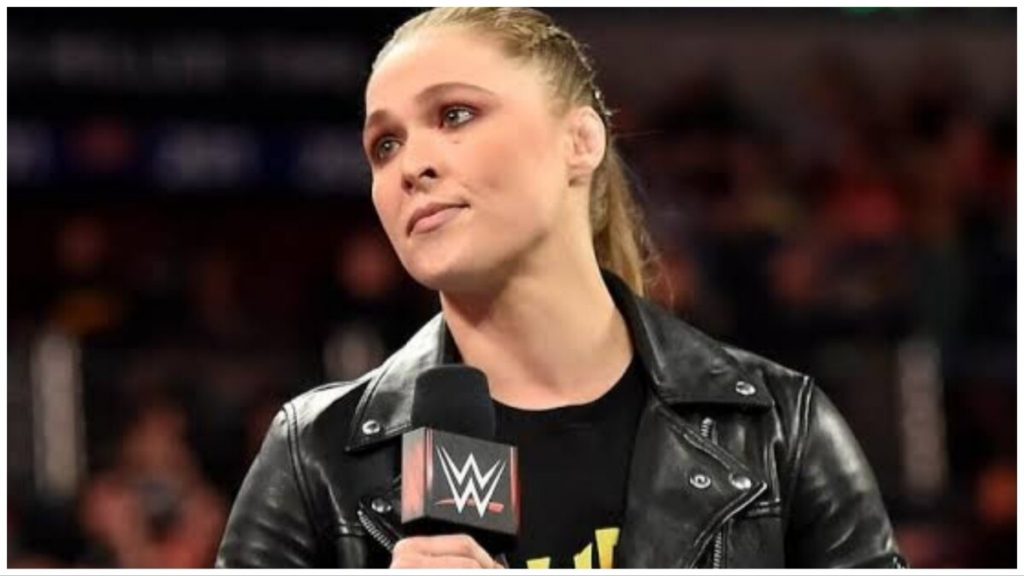 Booker further mentions that Ronda Rousey was accompanied by his lovely husband, Travis Browne, holding the baby. He is uncertain about Ronda Rousey's WWE career and remarks: "I don't know, man, I don't know if she is leaving or not; she has done an honorable job."
Booker T specifies that Ronda has always been best for business, as she drove WWE fans enormously.
Undoubtedly, Ronda Rousey has elevated the WWE business. He adds that she was immensely supported by fans, whether playing as a heel or Babyface. Certainly, her skills are something that makes her shine in the crowd.
WWE Hall of Famers praises Rousey, saying, "She has definitely brought a lot of new fans to the business that we didn't have before."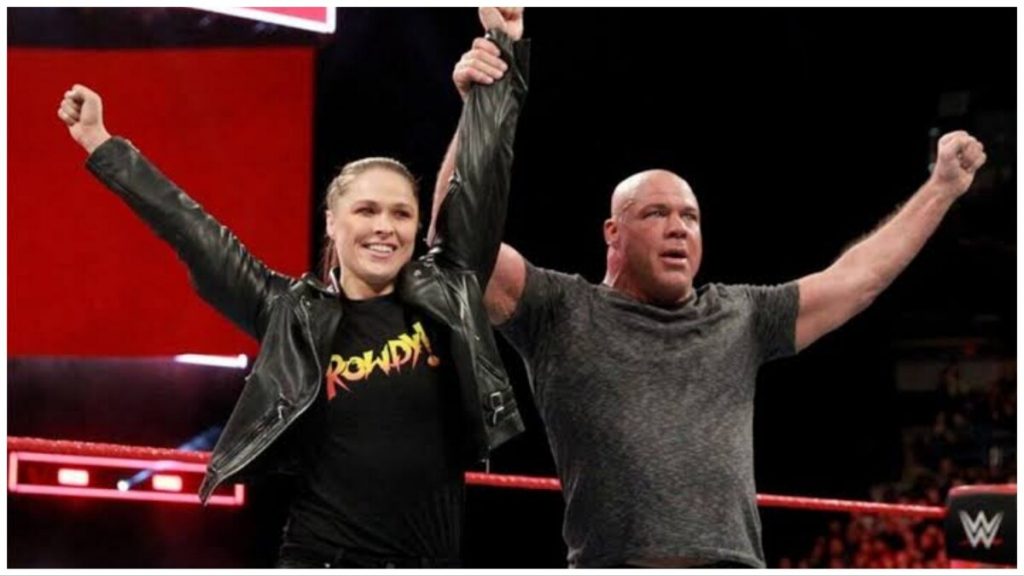 Wrestling veteran recognizes Ronda Rousey as "Star Power" and says that she is bona fide and born to fire; there is no question about her star power. The WWE Hall of Famer then concludes, stating that if she has wrapped it up, then "good luck to her future endeavors and whatever she's going to do."
Rousey reportedly remains on the internal roster of WWE
Contrary to rumors and speculation, Ronda Rousey may not be finished with WWE just yet. As of Monday night's episode of Raw, Rousey was still listed on WWE's internal roster, according to PWInsider.
At SummerSlam, Rousey faced Shayna Baszler in an MMA Rules match. In that match Baszler surprisingly defeated her clean, causing Rousey to pass out in a sleeper hold. Meltzer reported that Rousey had a specific end date for her WWE contract. Implying that SummerSlam could have been her final appearance, either temporarily or permanently.
Rousey expressed on Instagram that she may not return to WWE. After her loss to Baszler, stating that Baszler was her reason for entering the business and now she has no reason to stay. Baszler, on Raw, boasted about her victory over Rousey. Claiming that she had forced the former UFC champion out of the company.
It remains uncertain whether Rousey plans to take a break before her return or if she is permanently finished with wrestling. However, if she is indeed done, it is worth noting her impressive achievements in WWE. In a relatively short span of time, Rousey headlined WrestleMania 35 and emerged victorious in a Royal Rumble. She has also held the SmackDown Women's Championship twice. Additionally, she secured the Raw Women's Championship and the WWE Women's Tag Team Championships once each.
Read Next:
Add Howdy Sports to your Google News feed.