There exists no strangeness when we talk about how Kevin Owens looks annoyed, but this time Kevin's vex is all about Money in the Bank 2023. Kevin Owens shows an urge that he was desperately eager to make it to the Ladder Match. However, the scenario went on the contrary. Kevin Owens could not sparkle the green bank match through his exceptional skills.
The Undisputed WWE Tag Team Champions successfully defended their titles against Pretty Deadly in the SmackDown go-home show. Unfortunately, they were not awarded any contest in Money in the Bank, but they made an appearance as guests, sharing thoughts on The Bloodline. Sami Zayn and Kevin Owens have an unpleasant past with The Bloodline. The Duo supported The Usos and we're eager to watch Roman's defeat.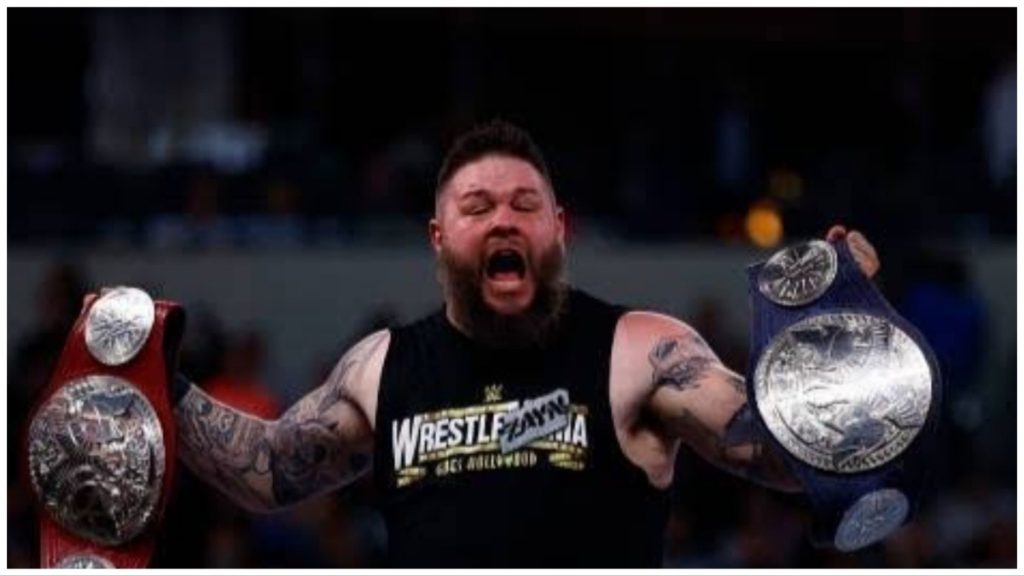 Kevin Owens has always been known for undertaking high-stakes and quirky fights. Based on this, his interest drives him to such distinctive matches. However, it's very unfortunate that this Money in the Bank could not feature the exceptional skills of Kevin Owens.
In a recent interview, Speaking on the My Love Letter to Wrestling podcast with Mark Andrews, Kevin Owens said: "I'm actually a little annoyed I'm not in it this year (men's Money in the Bank Ladder match). I love ladders, I love ladder matches, I think I thrive in them so, to not get to do it kind of sucks".
In Money in the Bank 2023, Damian Priest emerged victorious by claiming the briefcase using a ladder. However, Kevin Owens's presence would've added more glory to this match. Not this time but later, we'll surely get a chance to see him conquesting MITB.
Kevin Owens Wrestling career in WWE
Kevin became a crucial part of WWE in the year 2014. At first, he claimed the NXT championship, by betraying Sami Zayn, his close friend. Sami Zayn and Kevin Owens are Undisputed Tag Team Champions currently.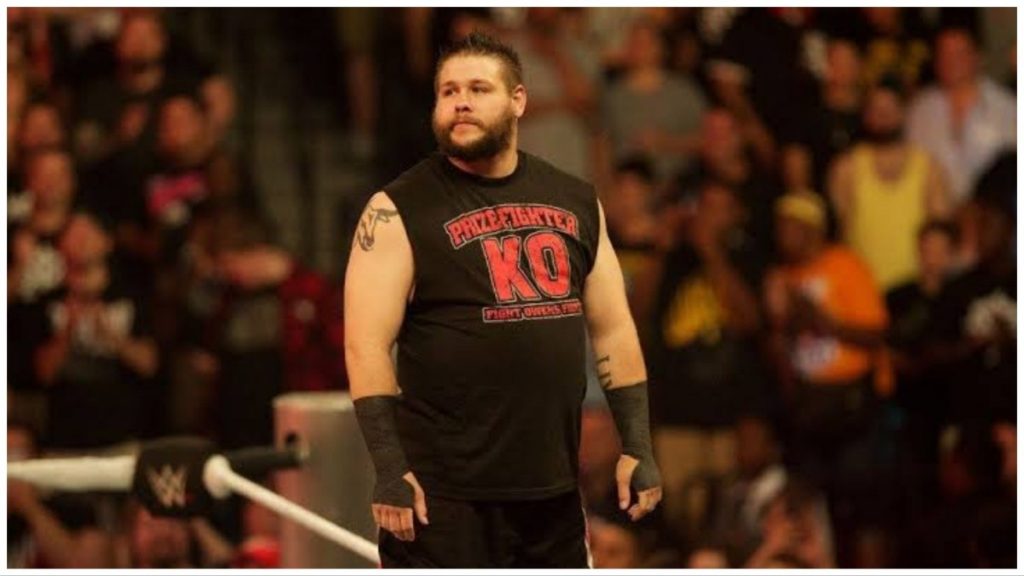 Kevin made his main roster debut in 2015. There he claimed the Universal Championship once, the Intercontinental Championship twice, and the United States Championship three times. Additionally, He has been a significant part of WrestleMania's main event twice. At first, he wrestled "Stone Cold" Steve Austin in a one-off match at WrestleMania 38, 19 years after Austin's retirement. The next one he fought at WrestleMania 39, where he paired with Sami Zayn to face the Usos. After WrestleMania 39, he along with his best friend Sami Zayn are the Undisputed Tag Team Champions of WWE.
Kevin Owens highlights his WrestleMania matches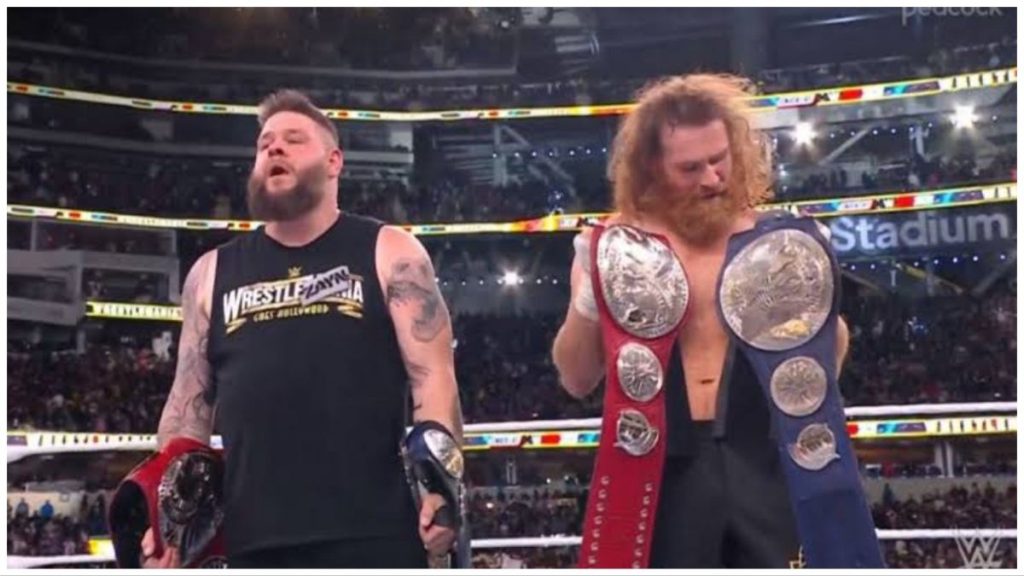 Champion speaks about his WrestleMania main events. He highlights the significance of these matches in his Wrestling Career. Kevin mentions these matches were unforgettable for him. One of the best matches, where he sold the show perfectly.
Kevin Owens expressed his difficulty in describing both matches, emphasizing that words cannot capture the experience. He acknowledged that it may seem like he is avoiding the question, but genuinely believes that there are no adequate words to convey the magnitude of those moments. Owens reflected on the nights, expressing disbelief and gratitude for finding himself in such extraordinary situations. He emphasized that the circumstances surrounding both matches were truly remarkable.
Read Next:
Add Howdy Sports to your Google News feed.