Novak Djokovic comes close to the title record of Roger Federer's Wimbledon record of eight titles. What did the Swiss luminary say about the Serbian icon? Let's have a look at what Roger Federer had to say about it.
Novak Djokovic is performing like a missionary for the Wimbledon title defeating everyone who comes his way. Djokovic sweeps out Jordan Thompson in his Wimbledon 2023 second round on Wednesday. The Serb claimed triumph at the All England Lawn Tennis and in the Croquet Club. Novak now has a winning streak of 30 matches, after defeating Pedro Cachin in the first round.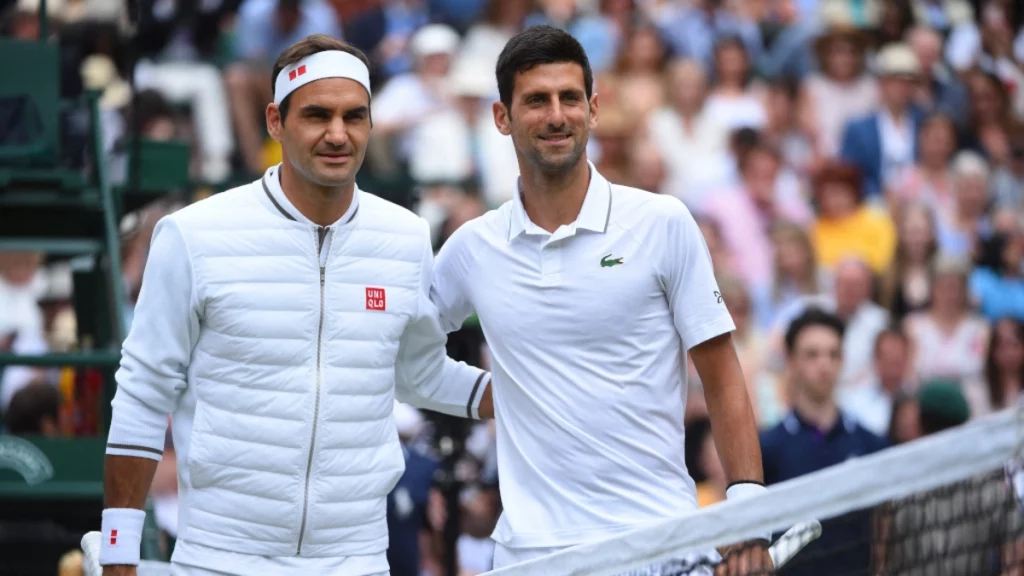 Novak is trying hard to get the title that he is most likely to win. Djokovic, a prodigy in tennis, holds 7 Wimbledon titles to boast his trophy shelf. And now is getting ahead to get one more to match his long-term competitor Roger Federer, who holds a record number of 8 Wimbledon titles. Roger Federer retired from professional tennis in September 2022 after his last match at Laver's Cup.
Novak Djokovic has been in a starling shape and form for a long time now. Claiming 23 Grand Slams titles in Roland Gross, defeating Casper Ruud in the finals of the French Open, he is now ranked the World No. 2. Demoting Rafael Nadal to second place in the men's singles record, Djokovic now enjoys the first spot with 23 Grand Slams.
Roger Federer speaks about this Wimbledon record
Roger Federer before Wimbledon had started stated that Andy Murray could be the best contender for the Wimbledon title. But contrary fans and tennis experts say this tournament would be an easy one for Novak Djokovic. Who in turn is wholly dominating his matches in this time. Roger Federer spoke to CNN and congratulated Novak and wished him the best of his luck. He said, "It is great for him. I had my moment For me, having won my eighth or my fifth in a row. Whatever it may be, that was my moment so if somebody equals that. Or passes that, this is their thing, their moment."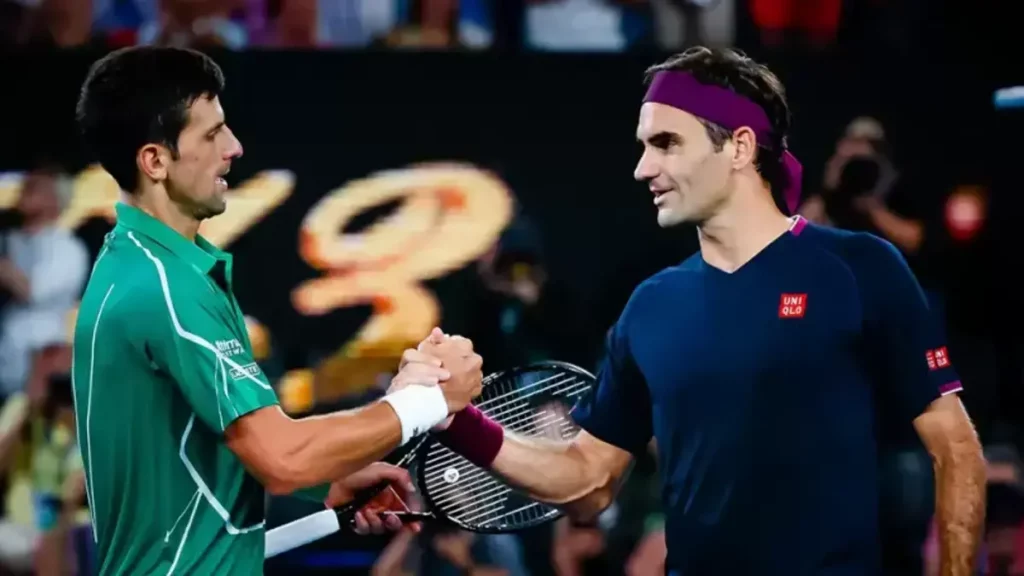 Continuing his words, Roger said "he does it being honest. And whatever he does adds to the tennis history which is a good thing. It is beyond tennis it's about history as he claimed 23 in Paris. I think he's the heavy favourite and I wouldn't be surprised if he wins Wimbledon again." Novak Djokovic's main rival in this tournament of Wimbledon is mostly considered to be Carlos Alcaraz.
Novak Defeated Carlos at the French Open with an easy hand and toppled Carlos to the second spot in the ATP rankings. Moreover, Alcaraz claimed the position again winning the Queen's Title.
READ NEXT:
Add Howdy Sports to your Google News feed.