Tiffany Stratton is currently in seventh heaven as she is going to participate in what seems to be the match of her lifetime. Now in an Interview with Booker T in his podcast, we could see Tiffany Stratton's Candid Reflection on her upcoming match against the Man. Yes, Stratton is scheduled to face the Man Becky Lynch in this week's episode of NXT in a NXT Women's title match.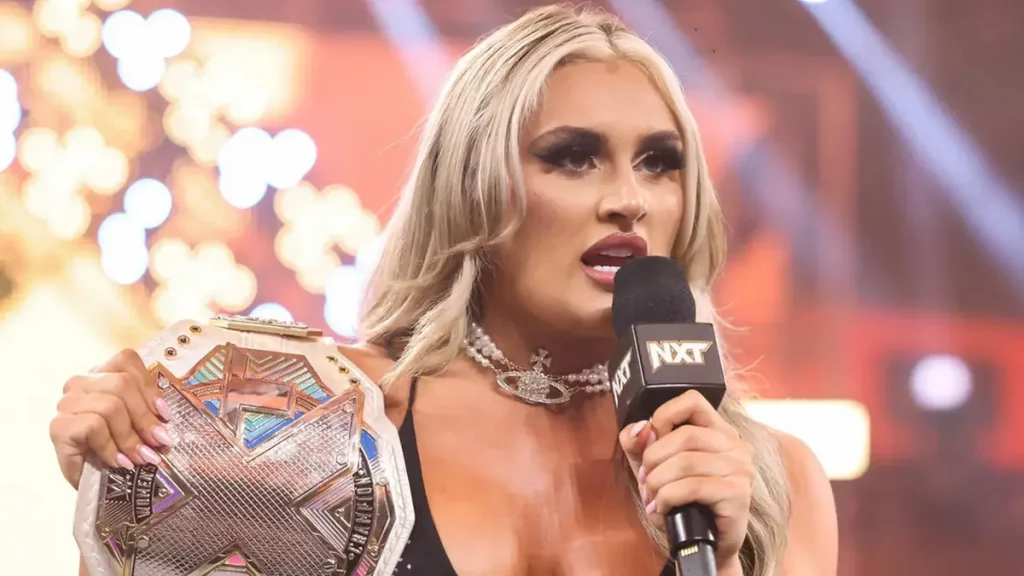 Tiffany Stratton as we all know is an NXT Women's Champion and is currently destined to become one of the best champions in the NXT's history. Tiffany had a ton of feuds and with every ongoing feud, Tiffany improved herself immensely. Be it in the ring or in the microphone Stratton has proven her ability everywhere. It's not very long that we might finally get to see, Tiffany debuting on the main roster. The current rivalry foreshadows what's coming on the Stratton's way.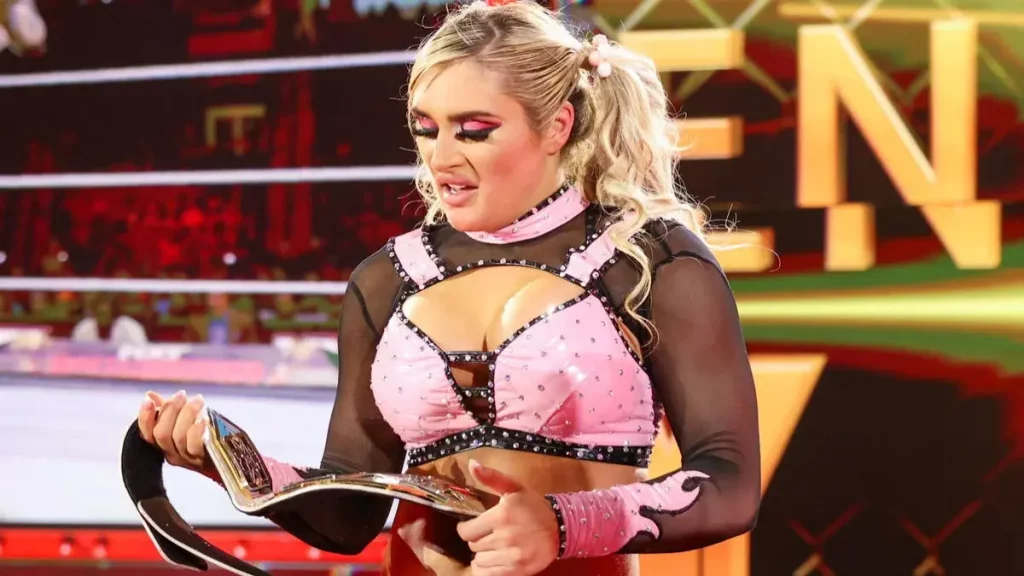 Tiffany Stratton is scheduled to face none other than Becky Lynch this Tuesday on NXT for the NXT Women's Championship. Becky Lynch was recently seen in a well-acclaimed match with Trish Stratus in Payback concluding her rivalry with the Hall of Famer. Lynch has earned several accolades throughout her WWE career including winning all the main roster women's championships, main-eventing Wrestlemania, and winning the Royal Rumble, just to name a few.
Also Read: SummerSlam Shocker: Becky Lynch and Trish Stratus Missing from the Wrestling Lineup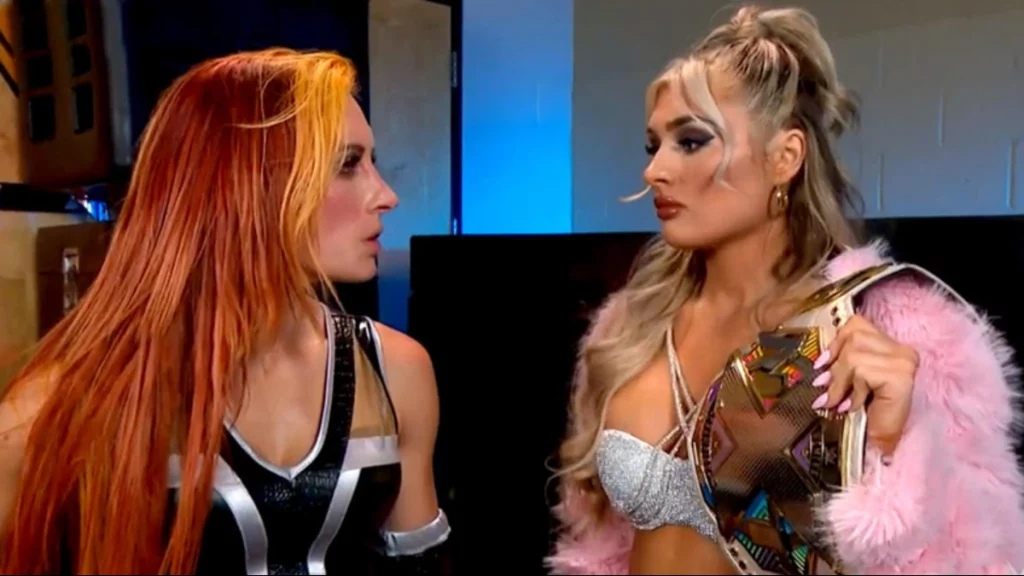 Thus there is a lot of anticipation going into the match. As the match is set for the Women's Championship, it automatically will increase the suspense around the match. The finish seems much easier to guess that Lynch might lose the match due to interference but NXT is hotter than it ever was. Thus anything might happen on this Tuesday night. Now Tiffany Stratton appeared on a podcast of Booker T where she opened up about several topics including her World Famous Moonsault, her inspiration, and much more.
Also Read: WWE NXT Women's Champion, Tiffany Stratton addresses her 'Unforgettable' finishing move
In the very same interview, Tiffany was also seen talking about her match this Tuesday. Tiffany Stratton's candid reflection on her match with the Man was unexpected. Tiffany Stratton was asked if this was her dream match to which she replied, "Umm Yeah I feel like this is as big as I can get. And I feel like any one of the Horsewomen is the Dream Match of mine. And I am super excited to see what happens this Tuesday."
Also Read: Becky Lynch strikes back: hilariously shuts down SummerSlam rumors
Add Howdy Sports to your Google News feed.