Cody Rhodes is currently the most talked about wrestler in the pro wrestling industry. And this is due to his latest upcoming Documentary named 'American Nightmare: Becoming Cody Rhodes'. There is a lot of anticipation surrounding the documentary and its promotion. In an Interview with Denise Salcedo at the premiere of the documentary, Cody Rhodes talked about the two compulsory must-haves in his documentary that he mentioned to the creators.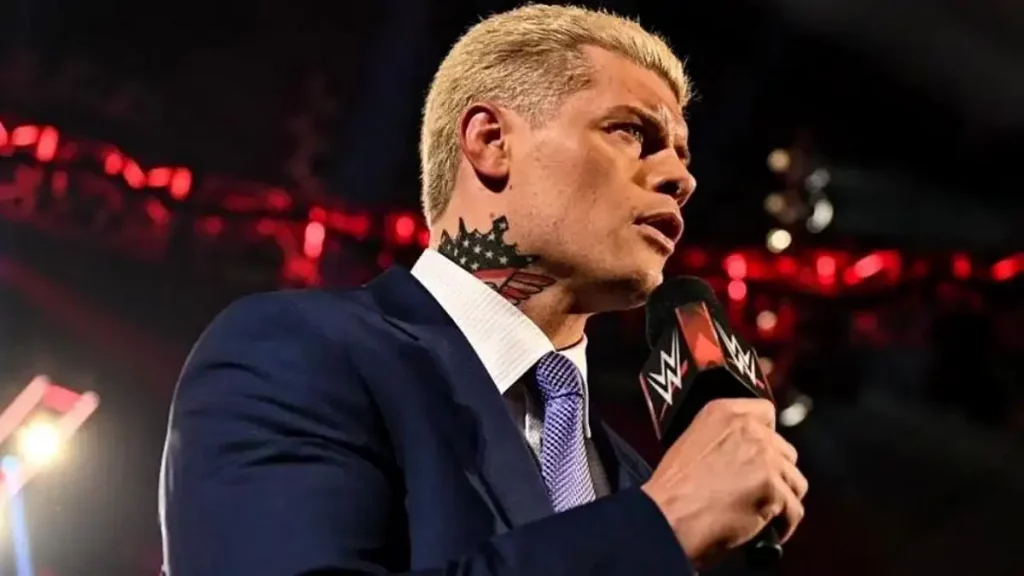 Cody Rhodes is undoubtedly one of the most popular wrestlers in the professional wrestling circuit. The latest upcoming documentary on Rhodes has created a lot of buzz around the professional wrestling industry. The trailer of the documentary created a lot of talk as it was mentioned that McMahon himself went to Cody's Home for his WWE return. This statement by Owens took Social Media by storm as fans were surprised to hear the same.
Rhodes currently is seen promoting the documentary on various platforms. Recently in an interview with Denise Salcedo, Rhodes talked about the documentary and its production. He said that he had very minimal requests while filming the documentary. He added that he has worked in reality TV and knows the real business.
Rhodes said that he had very low expectations from the creators and that he had only two things that he wanted to see in the documentary. He added that firstly he wanted them to include any footage of him wrestling in high school. And secondly, he was adamant about covering AEW All In. He said he knew it would be hard but it was also important to him. He added that he is grateful to the creators to manage to add both of his requests.
Cody Rhodes Selling the Arm at His Documentary Premiere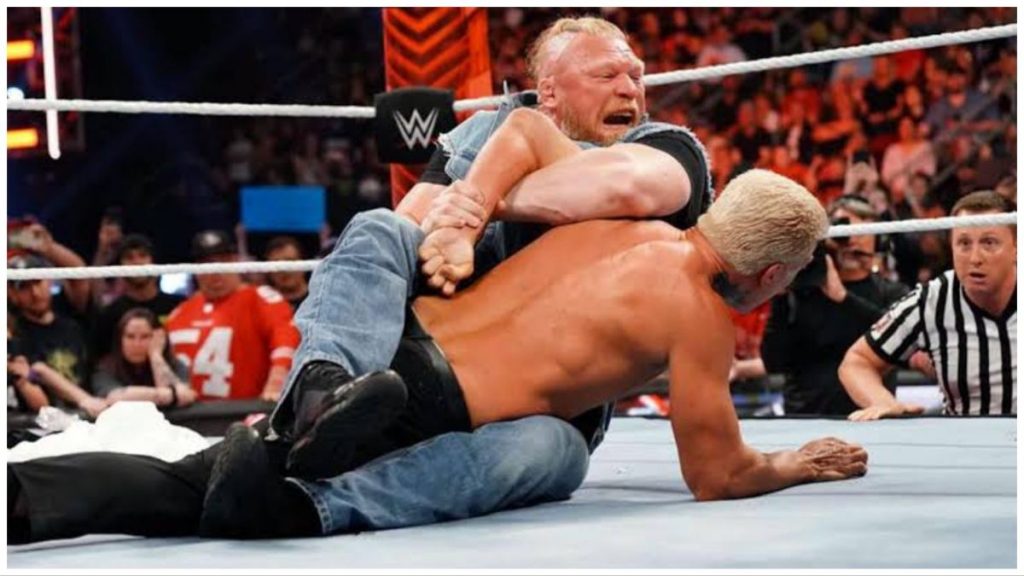 Cody Rhodes is currently busy promoting his documentary. He was recently seen in the premiere of the Documentary in Atlanta. While the main attraction of the event was definitely Rhodes but one thing about him raised the eyebrows of the people. Cody Rhodes was seen wearing an arm cast in the premiere.
The cast shows the brilliance of Rhodes as Rhodes was attacked by Lesnar last night. Brock went on to put Rhodes in a Kimura Lock and as a result the arm cast. The arm cast is a brilliant way of selling Brock Lesnar's beating. But to wear it at your own documentary premiere is just pure brilliance and shows dedication to the sport.
Read Next :
Add Howdy Sports to your Google News feed.