Bill Goldberg, also known as Goldberg is a name that sends chills down the spines of wrestling enthusiasts over the globe. With his commanding presence, winning streak, and powerful spear move Goldberg became a figure in the world of professional wrestling during the late 1990s and early 2000s. Although his initial rise to fame was relatively brief Goldberg left a lasting impact on the industry. His legacy continues to endure. In this article, we will delve into the life of Goldberg, evaluate his net worth, explore his family life, take a look at his lifestyle, and uncover more about the man behind the captivating character.
| | |
| --- | --- |
| Name | William Scott Goldberg |
| Ring Name | Goldberg |
| Net Worth | $20 Million |
| Born In | 27 December 1966 |
| Age | 56 years |
| School | Tulsa Edison High School |
| College | University of Georgia |
| Hometown | Tulsa, Oklahoma, United States |
| Citizenship | American |
| Gender | Male |
| Height | 1.93 m |
| Weight | 129 kg |
| Parents | Jed Goldberg and Ethel Goldberg |
| Wife | Wanda Ferraton |
Goldberg's Personal Details
Goldberg Net Worth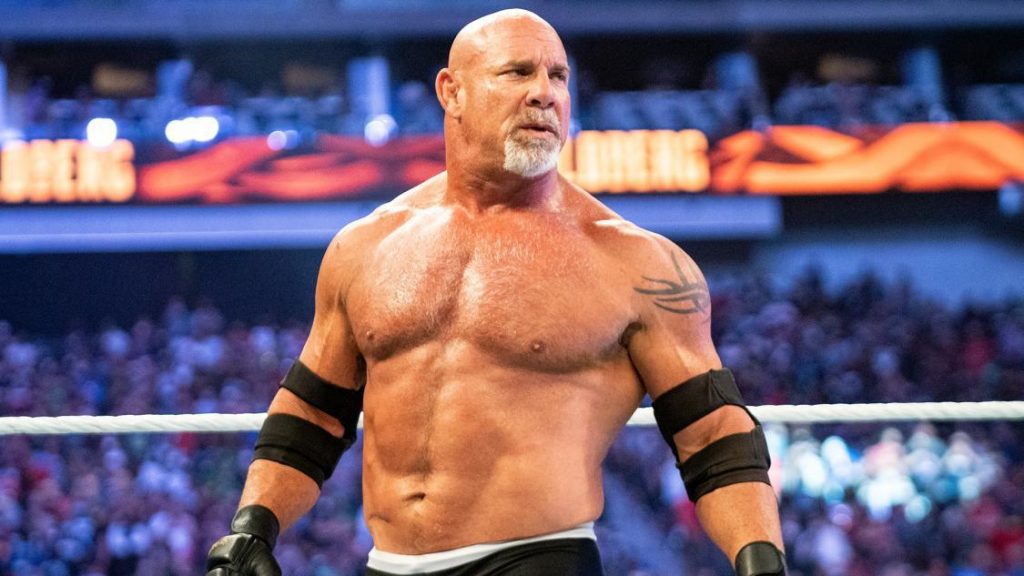 As of 2023, Goldberg has a net worth of $20 million. His wealth can be credited not to his wrestling career but also, to his ventures beyond the ring. Goldberg has made appearances in movies and TV shows leveraging his commanding presence and appeal to action enthusiasts. Furthermore, he has engaged in endorsements and commercial endeavors which have contributed to his accomplishments.
Goldberg's Early Life and Wrestling Career
William Scott Goldberg, born on December 27 1966 in Tulsa, Oklahoma had a love for both football and wrestling. He showcased his abilities early on and excelled as a defensive tackle during his time at the University of Georgia and later in the NFL with the Los Angeles Rams and Atlanta Falcons.
Goldberg's journey into wrestling began when he joined WCWs Power Plant in 1996. With the guidance of Dusty Rhodes, he underwent training to refine his wrestling skills. His breakthrough moment arrived in September 1997 with his debut in WCW. Right, from the start Goldberg emanated an intensity and an undeniable aura of invincibility that quickly captivated wrestling enthusiasts.
The Unbeatable Streak
The moment that defined Goldberg's career was when he experienced a winning streak during his time in WCW. From September 1997 to December 1998 Goldberg remained undefeated in singles matches creating a record-breaking streak of 173 0. This exceptional run established him as one of the forces in the history of wrestling and his unbeaten record became a major attraction for WCWs television ratings and pay-per-view events.
Goldberg's remarkable streak reached its pinnacle in July 1998 when he triumphed over Hollywood Hogan to claim the WCW World Heavyweight Championship amidst a crowd, at the Georgia Dome. This victory solidified his status as a superstar. Propelled him to the forefront of wrestling.
Transition to WWE and Later Career
After WCW shut down in 2001 Goldberg joined the WWE (World Wrestling Entertainment). Although his time in WWE wasn't as successful as his stint in WCW he still managed to win the World Heavyweight Championship. Had rivalries with top WWE superstars.
In 2004 Goldberg took a break from wrestling and explored opportunities in acting and television hosting. Despite stepping his impact on wrestling fans remained strong leading to an eagerly anticipated comeback to the WWE in 2016.
During his run in the WWE Goldberg participated in matches, including a quick victory over Brock Lesnar at Survivor Series 2016 that lasted under two minutes. He also showcased his skills at events, like WrestleMania, further solidifying his wrestling career.
Family Life and Personal Relationships
Bill Goldberg, the wrestler, is also a family man. He has been happily married to Wanda Ferraton since April 2005. Together they have a son named Gage A.J. When it comes to his life Goldberg values privacy. Doesn't often disclose personal details, on social media. Despite his image, in the wrestling world, those who know him well describe him as a husband and father who reveals a more tender side behind closed doors.
Lifestyle and Training
Throughout his wrestling career, Goldberg made sure to maintain a workout routine and a healthy diet to keep himself in physical shape. He was renowned for his weightlifting sessions and cardio workouts, which allowed him to preserve his strength and agility inside the wrestling ring. Even as he reached his 50s Goldberg's dedication to staying fit remained apparent as he continued to train in order to keep his body in condition.
Apart from his involvement in wrestling and fitness Goldberg has a passion for cars. He takes pride in his collection of vintage and high-performance vehicles often sharing glimpses of them on social media platforms. His love for automobiles has opened doors for him to pursue opportunities as a commentator and host, on television shows related to the industry.
Legacy and Impact
Goldberg's influence on the wrestling industry goes beyond his record of wins and losses. He played a role in WCW during a competitive period when they were up against WWEs Monday Night Raw. His rivalries with wrestlers such as Diamond Dallas Page, Kevin Nash, and Scott Hall elevated the quality of WCWs shows.
Moreover, when Goldberg made his comeback to WWE in 2016 and had matches against stars, like Brock Lesnar and Roman Reigns it showcased his timeless appeal and the respect he commands from wrestling enthusiasts.
Bill Goldberg's incredible journey, from being a football player to becoming one of the most iconic wrestlers in history showcases his unwavering determination, immense talent, and indomitable spirit. As of 2023, his net worth stands at $20 million reflecting the impact he has made on the wrestling industry and his successful ventures beyond the circle. Maintaining a sense of privacy about his life adds an air of mystique to Goldberg's persona.
Although Goldberg's time in wrestling may be limited, his legacy as a force in sports entertainment will continue to be cherished by generations of wrestling fans. Whether it was executing spears inside the ring or pursuing passions outside of wrestling, Bill Goldberg's story serves as a testament to the strength of perseverance and enduring fascination, with an authentic wrestling icon.
FAQs
Why is Goldberg so popular?
Goldberg's unbroken streak of 173 consecutive wins ended after a devastating defeat, but his popularity skyrocketed as he began his career by defeating Hugh Morris in his first few matches.
Who is stronger Goldberg or Lesnar?
Brock Lesnar is undeniably skilled, unlike Goldberg, who struggles to use the jackhammer safely, endangering opponents like the Undertaker and Bray Wyatt.
Who defeated Goldberg in WCW?
Scott Hall stunned Goldberg with a cattle prod, and Nash hit a Jackknife Powerbomb to win the WCW World Heavyweight Championship and end Goldberg's streak.
Is Goldberg a vegetarian?
Despite his muscular physique, Bill Goldberg is a vegetarian because he cares about animals. He has even contributed soy recipes to a PETA celebrity cookbook, demonstrating that a meatless diet can still maintain fitness and strength.
Why did Goldberg stop wrestling?
Goldberg considered his time in WWE from 2003 to 2004 to be the low point of his wrestling career because of the company's portrayal of his character as a monster, which he strongly disliked, prompting him to leave after 12 years.
Read Next
Add Howdy Sports to your Google News feed.