Bad Bunny's recent feud with Damian Priest caused a stir in the WWE Universe. Despite knowing that Bad Bunny's involvement in WWE would be limited due to his celebrity status, his time in the ring captured the interest of both fans and fellow wrestlers. One person who was particularly intrigued was Cathy Kelley, a prominent figure in WWE who had a compelling question for Bad Bunny. As a fan of Kelley's, someone asked if she could request Bad Bunny to include her in one of his music videos. Kelley is undoubtedly impressed by Bad Bunny's skills and desires to be his music video.
Given her own rising popularity, it wouldn't be surprising if she made appearances in music videos or movies in the future. It's common for WWE stars to transition to Hollywood, with big names like Dwayne Johnson, John Cena, Randy Orton, Ronda Rousey, and Batista already making their mark. .
Unbeknownst to her fans, Cathy Kelley has made her debut on the silver screens. She showcased her acting skills by playing the role of a flight attendant in a highly discussed episode of an American sitcom.
Cathy Kelley comeback to WWE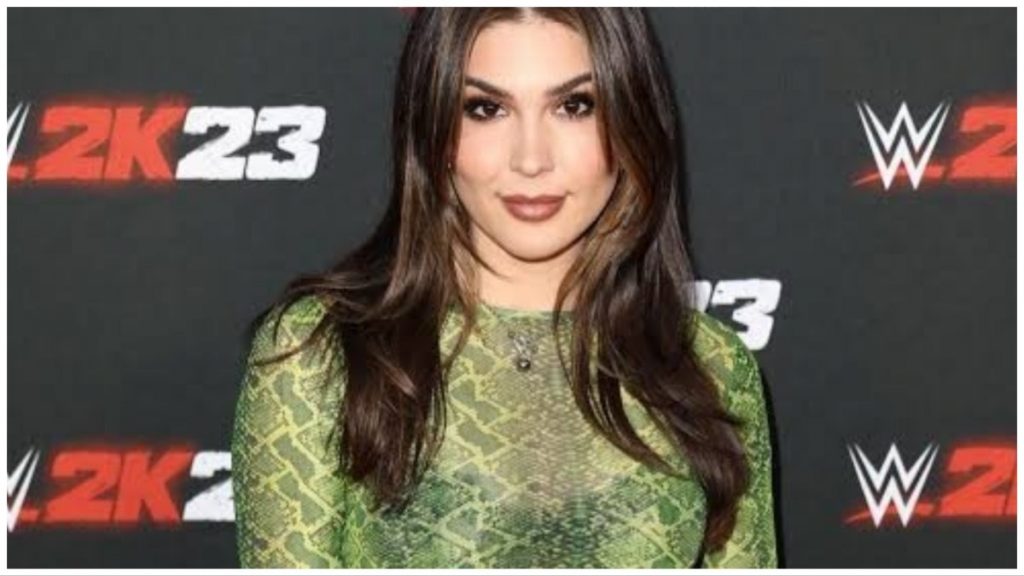 After leaving WWE in early 2020, she secured her role in the sitcom. However, in 2022, she returned to WWE and became a backstage interviewer. In an interview with Denise Salcedo, she revealed that Stephanie McMahon was the one who brought her back to the industry. She mentioned that it all started with an email to Stephanie, and they began catching up on life. Stephanie recommended having a Zoom account, and from there, things quickly progressed. About a month before her return, everything fell into place. Later she found herself on a plane to Monday Night RAW. She expressed that she was back and better than ever.
She approached Bad Bunny, expressing her desire to be featured in one of his music videos. Her fans, who have grown exponentially on social media, have been clamoring for her presence in more visual projects. With a staggering 714,000 followers on Instagram, she remains a powerful influence in the online community.
Cathy Kelley WWE Career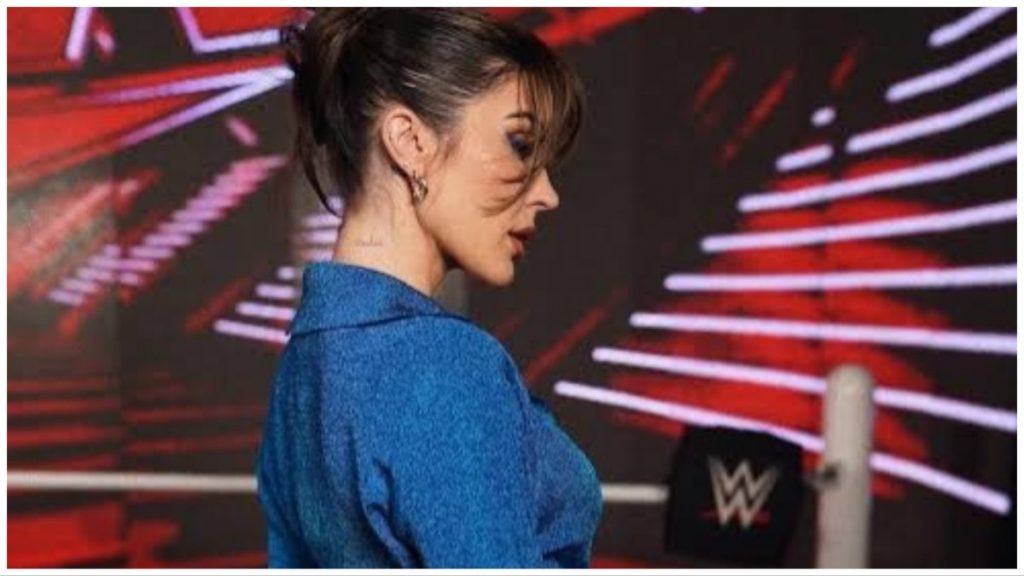 Cathy Kelley, a Mensa International–certified journalist, podcaster, and red-carpet interviewer, joined WWE in 2016. Before her WWE career, she hosted AfterBuzz's weekly recap programs for Monday Night Raw and WWE NXT. Consequently, she gained recognition from the WWE Universe. Hailing from Illinois, Cathy made her debut with WWE as WWE.com's digital correspondent during WrestleMania 32 Week in Dallas.
Cathy has been actively involved in the world of WWE. Since she graduated from Loyola University Chicago with a journalism degree. She has been dedicated to covering breaking news, rumors, and gossip within the WWE community. In addition, she has had the opportunity to interview various Superstars and Legends on the red carpet at the WWE Hall of Fame in both 2016 and 2017.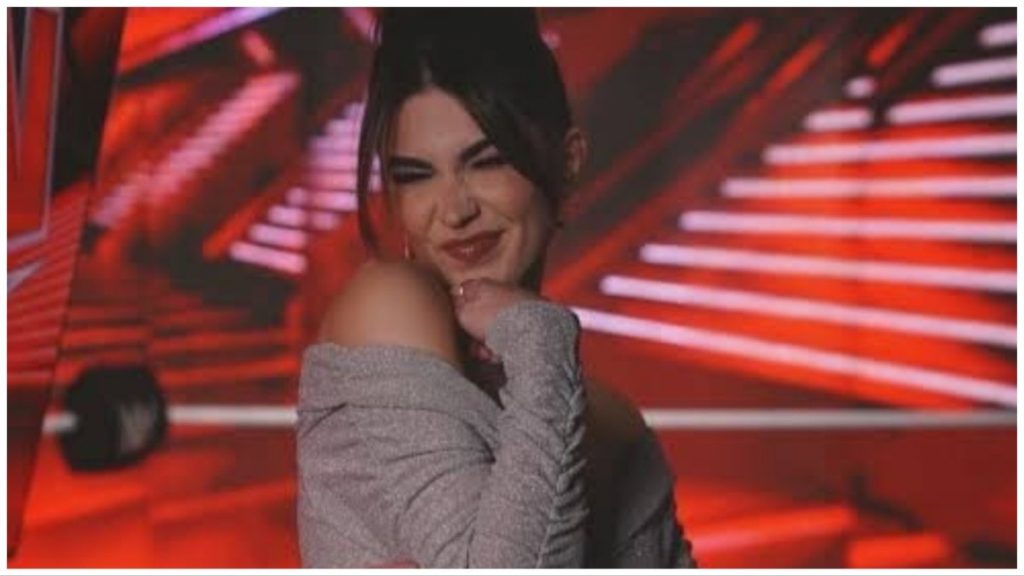 Cathy's passion for reporting has led her to go to great lengths to get exclusive scoops, such as commandeering a golf cart. She has also conducted interviews with Triple H on Facebook Live. With her commitment and dedication, Cathy will continue to break news in the WWE for years to come. On the other hand, Kelley took a break from WWE but made a seamless return in 2022. She effortlessly resumed her role of conducting backstage interviews on Monday nights. Before transitioning to the blue brand in June 2023.
Read Next:
Add Howdy Sports to your Google News feed.