Pro Wrestling Legend Dutch Mantell has been involved in the business for more than four decades. He has had several matches and moments throughout his career and it seems that Dutch Mantell liked Death Match wrestling matchtype.
There are various match types in the world of professional wrestling with each having its significance. Over time, wrestling has evolved and generated new ideas inside the ring. With a lot of new moves being invented, overall match quality, promos, and cinematography itself has changed a lot.
While there have been a lot of new match types in wrestling, Death Match wrestling will always have its place. Wrestlers use a variety of different weapons in Death Match wrestling and is very explicit to watch. For many people, Death Matches are a treat to watch while for some, it can be painful due to excess blood and violence.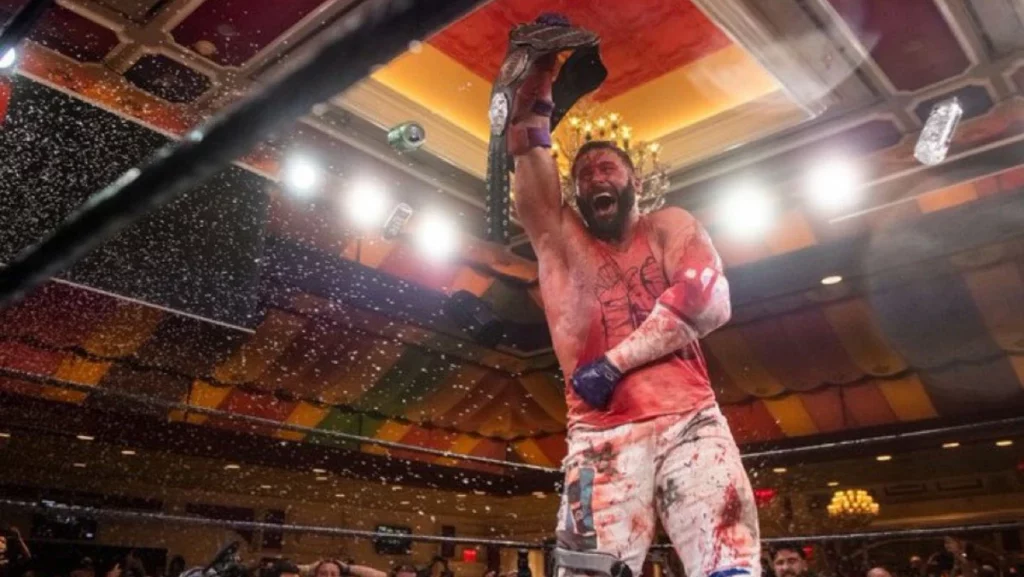 During his podcast, Storytime with Dutch Mantell, Mantell provided his thoughts on Death Match wrestling.
Dutch Mantell on Death Match Wrestling and why Terry Funk opted for it
During his podcast, Dutch talked about how he likes Death Match wrestling. As he was asked about Terry Funk opting for Deathmatch wrestling in the early 1990s, Mantell stated that it was exciting. He further stated that it adds a violent part to any match and people would love to see brutal violence.
Mantell also revealed that he also wrestled in a Deathmatch and had a good time. He stated that Terry wrestled a lot of deathmatches back in the day as it was new and interesting. It was something that thrilled the audience and as a wrestler, it tested the physical capabilities of a pro wrestler.
Mantell further talked about how Mick Foley and Terry Funk redefined hardcore wrestling and people started liking it.
You can watch the podcast here :
Read Next:
Add Howdy Sports to your Google News feed.